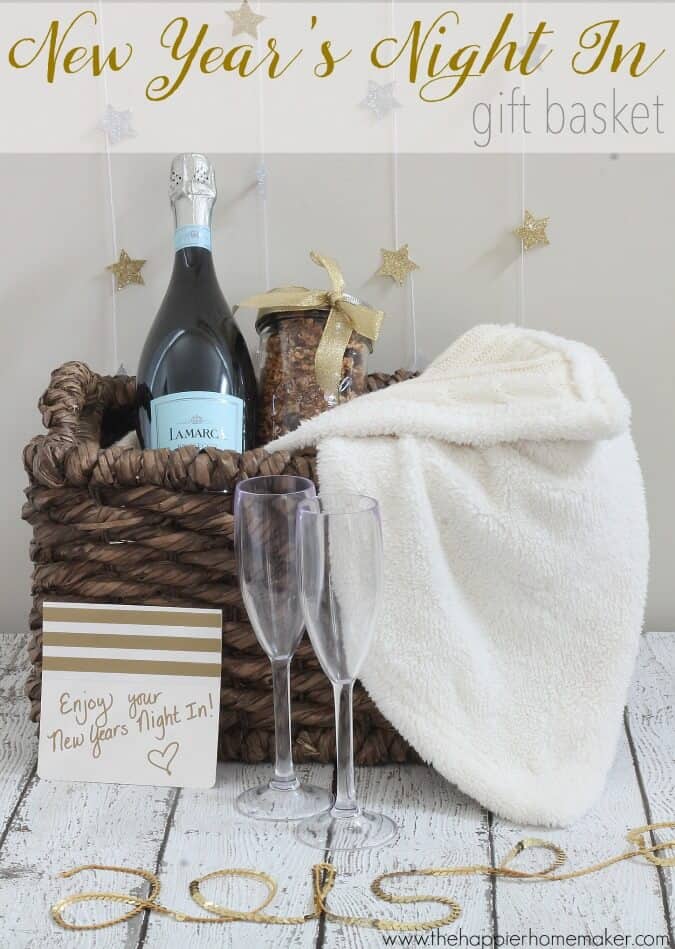 I used to LOVE New Year's Eve-getting all dressed up in my "fancy" clothes, doing my hair and makeup and heading out on the town with friends.  But in all honesty-the last time I've gone out for New Year's was ten years ago-the year before my husband and I got married! That year we were living in Italy and went out on the town and I remember calling friends and family when the clock struck twelve to wish them happy new year even though it was still dinnertime here in the States!
The following year my husband was deployed to Afghanistan so I stayed home and the year after that I was just days away from delivering my oldest son so you know I was no going to be out that late! Since that time I've always had at least one in diapers and most years I'm lucky to still be awake at midnight let alone out.  This year will be no different, although I am aspiring to make it a little more special.  We'll be having out of town guests so I'm hoping to actually watch the ball drop and it inspired me to create this fun gift basket that has everything you need to celebrate at home!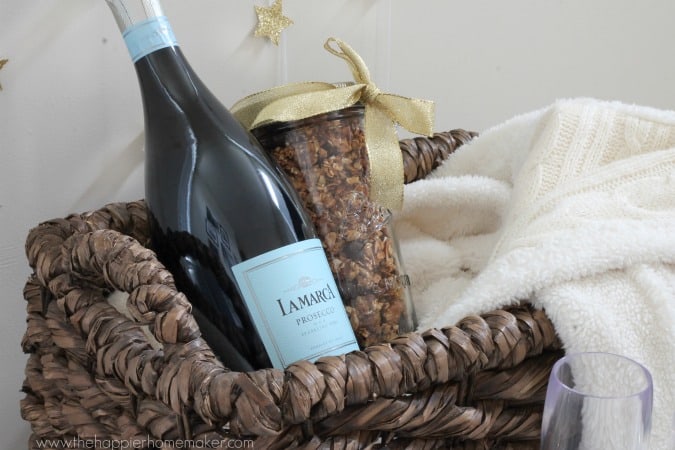 I started off with Prosecco-a sparkling white wine similar to Champagne that originates in Italy-it reminds me of the last time I had a New Year's Eve out! (For an extra touch, print off one of these adorable New Year's wine tags from my friend Keri at Shaken Together) I also included a sweet indulgent treat-my Dark Chocolate granola I shared earlier this week-all wrapped up in a mason jar of course!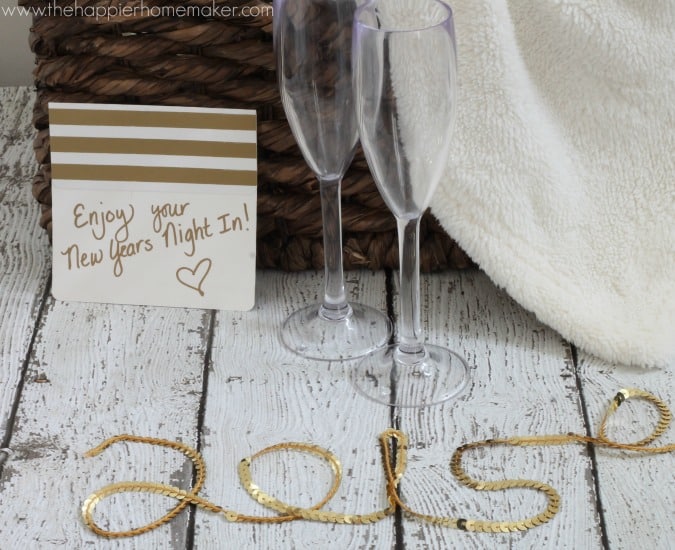 These shatterproof glasses are perfect for adding to a gift basket, no need to worry about breakage! Oh, and do you see that comfy throw blanket? It's one of my new favorite things-cable knit on one side and the softest fleece you can imagine on the other! I found it at Target this fall but unfortunately they are out of stock now and I can't seem to find anything out there similar right now.
I thought this could also be a cute gift if you're one of the lucky ones with a friend or family member who is watching your children for you while you're out celebrating the new year-a little basket of goodies to help them enjoy their night in!
Do you have big plans for New Year's Eve? Am I the only homebody out there who spends New Year's Eve night in?