Wine delivered straight to your door? Yes, it's true! Get all the info you need in my no-holds-barred, honest NakedWines.com review.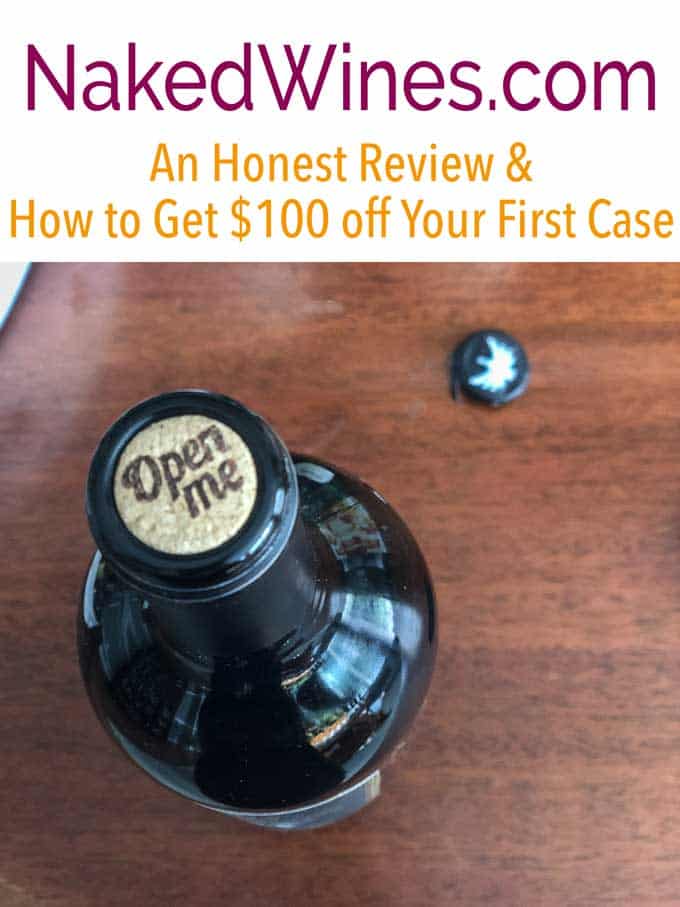 I have to be honest with you all, as a blogger and *ahem* "influencer," I get a LOT of random emails asking me to write about different products or services. I honestly don't respond to about 99% of them because they have nothing to do with what I write about here or what I think you all might be interested in.
Then, a few weeks ago, I was invited to take a look at NakedWines.com and I fell so in love with the company and products that I wanted to tell you all about it! Get $100 off your first 12 bottle case + Free Delivery!
What is NakedWines.com?
NakedWines.com is an online wine retailer that first began in the UK in 2008 and now serves the US as well. Unlike a regular wine store, however, they have a very unique business model I found incredibly interesting.
While you can simply go onto the website and order wine from their exclusive small wineries, you can also join their community of "Angels" with a monthly $40 commitment. This $40 can be used towards purchasing wine at any time but it serves to help build capital to invest in new winemakers around the world. Here's their explanation:
The genius here is that the money serves two purposes at once while it sits in your account, we can confidently invest in winemaking projects around the world. We hire the best winemakers and give them the resources to get the best fruit and the best equipment to make great wine.

And because we're confident that you'll use the money in your account to buy these delicious wines, we don't have to invest in sales, marketing and other stuff you can't taste.

Then you get to use your money to get these amazing handcrafted wines, and you get them at Angel-only prices 40-60% off because they wouldn't even exist without your support.

The whole thing is so positive, it makes me smile just thinking about it.

Oh, if you ever change your mind, your money is still sitting there in your account and we can refund it in part or in full to your credit card. No problemo!
What Kind of Wines Can You Buy at NakedWines.com?
NakedWines.com sells a huge assortment of wines of all sorts. They invest directly with the winemakers so it's an amazing way to taste a wide variety of wines that you can't find in local stores. I really love that you can rate the wines you receive and it will help you find similar ones to try. It's like your own personal sommelier!
So far at NakedWines.com, I've ordered a case of reds and 6 bottles of whites and sparklings. (See updates below) Every single bottle I've opened has been wonderful. AND I've tried some new blends I've never had before. For a wine lover like me, this is the best ever!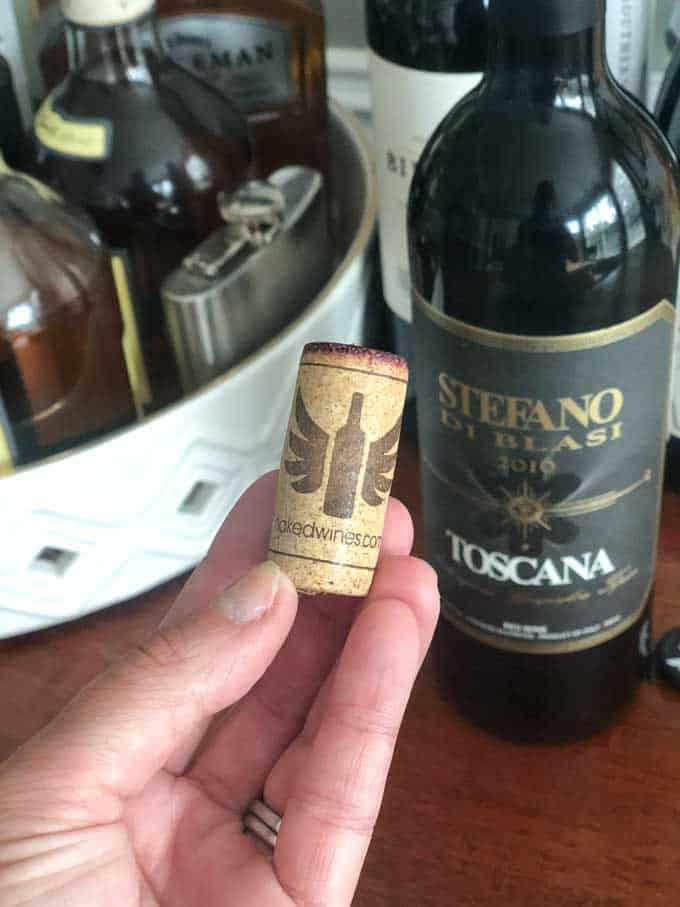 How Do I Buy Wine Online from NakedWines.com?
There are two ways to buy wine at NakeWines.com. The first is to simply click here to go to their website and order-first time customers can get $100 off their first $139.99 or more order. This made my first case about $50 with shipping and everything. That's less than $8 a bottle, and these are GOOD wines. You can't beat that. (You can also click here for a coupon of $50 off your first $100 order.)
The second way you can buy wine at NakedWines.com is to become an Angel. There is currently a wait list for this as they are very smart in scaling the business at a rate they can manage. The waitlist moves quickly though, I started I think about 11,000th in line and am currently rocking about 5,400 two and a half weeks later. (UPDATE Oct 2020: there is NO waitlist currently!)
What Else is So Great About NakedWines.com?
In case my enthusiasm hasn't come across yet, I just have to tell you again how in love with this company I am, and I recommend them to every wine lover I know. On their website and app, you can chat with other wine lovers, the winemakers themselves, leave reviews, and learn more about wine. It's just a gem of a resource! There are groups you can join, or even create your own!

Click here to get $100 off your first case of wine.
Leave me a comment to let me know what you ordered!
Update: I have been a NakeWines.com Angel for two months now. I'm still loving everything about this company, in fact not only was I gifted a free bottle of wine when I finally made it through the Angel waitlist, this month is my birthday and I just received a free bottle of $55 cabernet wine as a gift from the company.
I've also been able to message with winemakers to give feedback and appreciation notes about the wines I've tried, and I'm in love with their mobile app as well. It makes looking at tasting notes when I'm opening a new bottle easy and helps me shop on the go. I still 100% endorse this company and have gotten great feedback from my readers who have joined the waitlist too!
Update April 2020: I am still a loyal NakedWines.com Angel after almost 2 years and have been ordering a case about every 3 months, this lets my monthly contribution build up to where it covers the cost of the case. I'm still in love with this company and its mission and highly recommend them