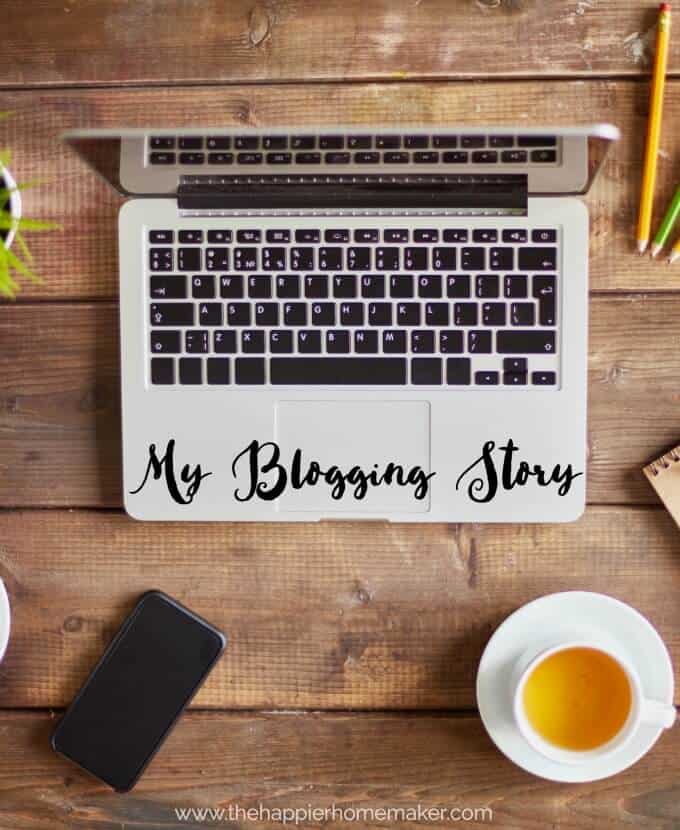 When I left off yesterday I was in Labor & Delivery about to be wheeled back for the C-section of my third son back in 2011, just a few months after starting this blog. My husband was in Kuwait on his way home from Iraq and he waited in line to get to a payphone to hear the news. We had some medical complications with the pregnancy so we knew there were a lot of risks going in to have our son-transfusions, hysterectomy-there was a lot of worry in the air. He told me he'd try to call again if he could but otherwise his flight was leaving soon and he'd call as soon as he got to his next destination of Germany. As soon as we got off the phone I was taken into the operating room.
I had two doctors that had been seeing me during my pregnancy and one sat next to me and held my hand as the other performed the operation-and when our precious boy was born thankfully healthy she held him right next to my head while they finished up (and luckily none of the scary complications happened!) I was taken into the recovery room and the nurses surprised me by wheeling over the nurse's station phone so I could tell my husband who had called right before getting on his plane (which had yet another delay) that we were healthy and he had a new son!! It was a great relief for him to hear that everyone was okay before the long flight. He told me later it was surreal to find out his baby was born while standing in a sea of strangers with no one to tell!
After an insane amount of flight delays he made it back just in time to pick me (and baby) up when I was released from the hospital two days later and we were able to enjoy a wonderful two weeks reunited before he had to return to Iraq to finish his deployment. Over that time we talked about the blog and he was very supportive of it as an outlet for me, at that time neither one of us thought it would be anything more than just another one of the hobbies I tend to pick up (I'm a busybody!!)
Getting Serious
As busy as life was with a newborn, 3 year old and 4 year old I still managed to blog regularly over the remaining months of the deployment. After my husband returned from Iraq we became obsessed with Ana White's site and started building things-this headboard was the first of our builds (and we later turned it into a garden bench!) In April of 2012, after casually blogging for a year I sat down with my husband and told him that I had been researching how people made money with their blogs and really felt in my heart that this was something I could do and be good at. I told him that in order for it to be an income producing venture I'd need to approach it as a business and I was ready to do that. He said he supported me 100% and we developed a system to help me plan, find time for, and post projects around the house.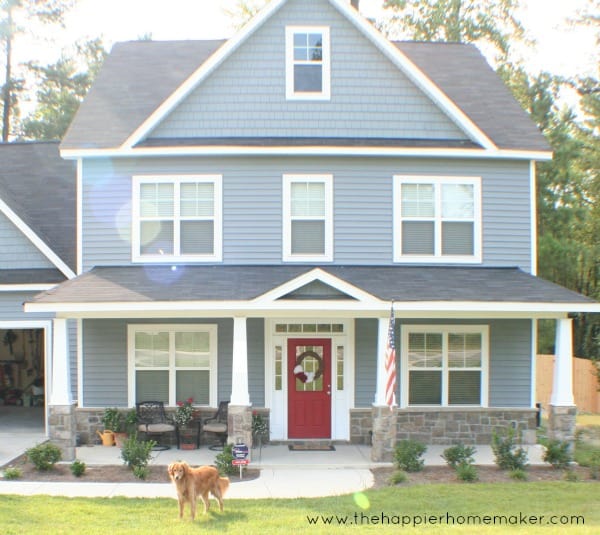 Luckily for me (and the blog) we moved into a new home we built in May of 2012 so there was a lot to post about! I was having a great time building projects-one of my most popular posts still to this day is a Wooden Map I made and for about a year I also sold them on Etsy which helped me to earn some extra money.
That first year I started blogging in earnest I was not making money really. There are a few different ways most bloggers make an income, the most prominent is by placing ads, which I'm sure you see all over my and many other blogs, and doing sponsored posts, which are posts like this and this where I'm still sharing a project or recipe but a brand has paid me to do so and feature their product or this post where I'm paid but sharing a cause close to my heart. Bloggers can also earn money by becoming a brand ambassador like I have been in the past for CREE bulbs or writing for other websites. In the past I've written for BrightSettings.com and MilitaryFamily.com.
Like I mentioned, the second year I was blogging was really the first I was doing it with any intent to actually build an audience and earn money but I was still 100% blogging as a passion. I really, really LOVE coming up with projects I think others will like and sharing them! My first sponsored post paid me $15 and I was just tickled about it-I had no grand aspirations! I earned a whopping $300 that first year and I was so excited to use it to buy my husband a watch that Christmas! For a stay at home mama of three little guys it was so cool to make a little extra money doing something I loved in the teeny tiny bit of spare time I had! (My big posts that first year were my still super popular Dirt Cake Recipe and DIY Faux Ceramic and Milk Glass!)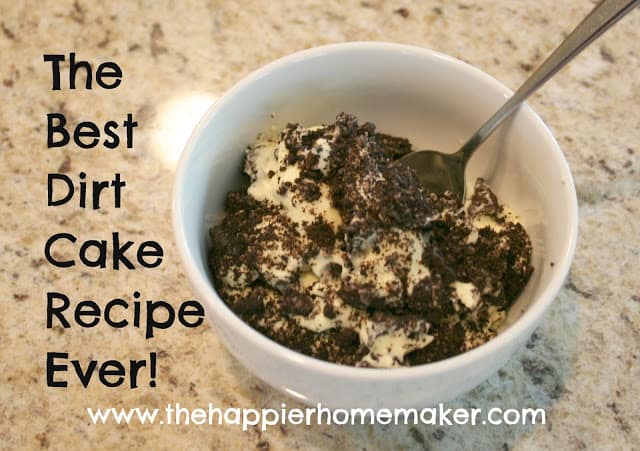 Setting Goals
In 2013 I set a goal-I wanted to make enough each month to pay for my student loan payments. I met my husband in the middle of a VERY expensive graduate school program and ended up leaving the program to move to Italy to be with him before he did a year long deployment to Afghanistan in 2005. It left me with a lot of student loan debt and because I chose to stay home with my boys after they were born it was always a regret of mine that I took out the bulk of my loans to pay for a degree I didn't finish and a career path I'll never pursue. So, it was a huge goal for me to earn the money to pay that debt that I regretted.
Luckily for me, with a lot of work, the blog grew immensely in 2013. I started the year off with less than 50,000 pageviews a month and ended it over 200,000! I moved myself from the free Blogger platform to a self-hosted WordPress site, which was a big commitment to pay for monthly hosting services and a commitment to learn a lot of new technology to make sure I was keeping my site current and fix problems that might arise. I also redesigned the site and hired someone to help me give it a more professional look. (That's my first professionally designed header above.)
Some big posts from that year were my Tip to Keep Hydrangeas from Wilting, Fall Simmering Pot Recipe and Gift, and this DIY Pottery Barn Inspired Table that even got me featured by Ana White herself! When we sat down to do taxes the next year I was startled to find out that I had made more from my blog than I had from the full time cancer research job I had just a few years earlier before having my oldest son! Talk about a game changer!
Long Term Aspirations
As we went into 2014 I had a much bigger goal-to grow my blog until I could, along with my husband's military retirement-support our family when he retires down the road. He'll be eligible for retirement in 4 years but we don't know if he'll stay in longer at this point but when he does eventually get out of the military I want to be able to take care of our family so he has the freedom to pursue his interests without the pressure of providing for us. The Army isn't known for being the most flexible job so I'd like him to be able to return to school, work part-time, learn a new hobby-whatever he wants after serving his country so tirelessly for over two decades.
Of course, all that is years off but last year I kept that final goal in mind as we moved from our beautiful house in North Carolina up to the Washington DC area. (See the "before" tour of our new house here and the summer, fall and winter tours as well.) After we moved we made the difficult decision to homeschool our boys while we are stationed here. Both my husband and myself were very aware that the decision to homeschool could affect my ability to blog but it was very important to make my children's education a priority and the school here wasn't going to work for our family for various reasons. I already was used to working with my youngest son at home with me prior so luckily the transition to homeschooling wasn't too difficult for us once we found our groove and I was happy to see at tax time last year that I had doubled my income from the year prior. (Oh the stories I could write on the headaches of income tax for bloggers-it is almost enough to suck the joy out of the creative process, if you know a good DC accountant let me know!!)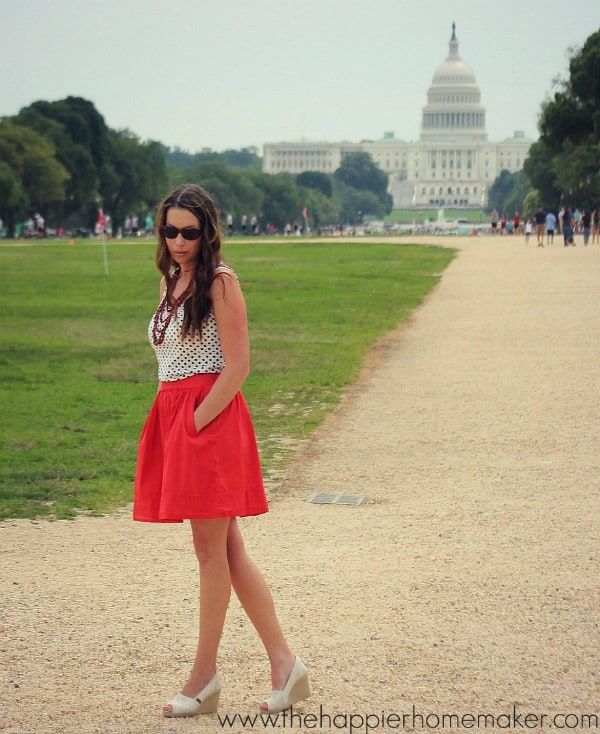 Last year was also the year I decided that my blog was going to be what I wanted it to be. I started blogging about homemaking, then moved into the DIY/Home niche but after the move, with our family living in an urban rental, I just didn't have that passion to share my home that I did at our previous house. I also didn't have much space to DIY anything so I started blogging about more recipes. I added in a few style posts here and there and even some beauty posts. So now I blog about what I'm interested-and I think there are plenty of you out there with the same interests!
It has been enormously helpful for my family for me to basically earn the income of a full time job while being able to stay home with (and homeschool) our boys. We've set some lofty goals for the coming years-including buying a "forever" home and becoming debt free or as close as we can manage to that! I know that blogging as a job isn't for everyone but I'm so grateful that God led me down this random path to my dream career!
There are a few personality traits I personally think a successful professional blogger should have:
Multitasking-there is not a moment of my day that I don't have ten things I can be doing, and I thrive at multitasking. There is no way I could do what I do tackling one responsibility at a time, there are not enough hours in the day-I am always working and I like it that way! I don't spend a lot of time talking on the phone or watching TV, my blog is my outlet, my job, and my hobby.
Organized-this is NOT my strength but that's where my amazingly detail oriented husband comes in! He helps me to make sure I'm keeping proper records, reviewing contracts, making sure I'm getting paid, etc. Without him helping me get and stay organized I would be a very creative but not so well paid blogger!
Passion-I think this is the most important part of probably any career! I have so many ideas of things I want to share with you guys. If I had countless hours in my day I could post five projects a day! I have literally hundreds of blog posts brainstormed or partly written it just takes me too long to create and photograph them to post them all-eventually I will! That passion to create and share is what makes this work. Otherwise the multiple years of building the blog would have ended long before the money came in!
Adaptability-the online world changes, and changes fast! Social media is a constantly evolving world, you must be able to take advantage of the technology that's out there and adapt when things change whether that's abandoning a social media channel that fades from popularity or learning new software to edit photos. Constantly staying up to date on the technology side of things is essential!
Fortunately if you're lacking in one of those areas you can always hire it out! Many a blogger has an assistant to schedule social media posts or accountant to handle the business side. As long as you have the passion you can make it work if you stick at it!!
So that's my story-if you have any questions I'd love to hear them in the comments, I'll answer them as soon as I can!