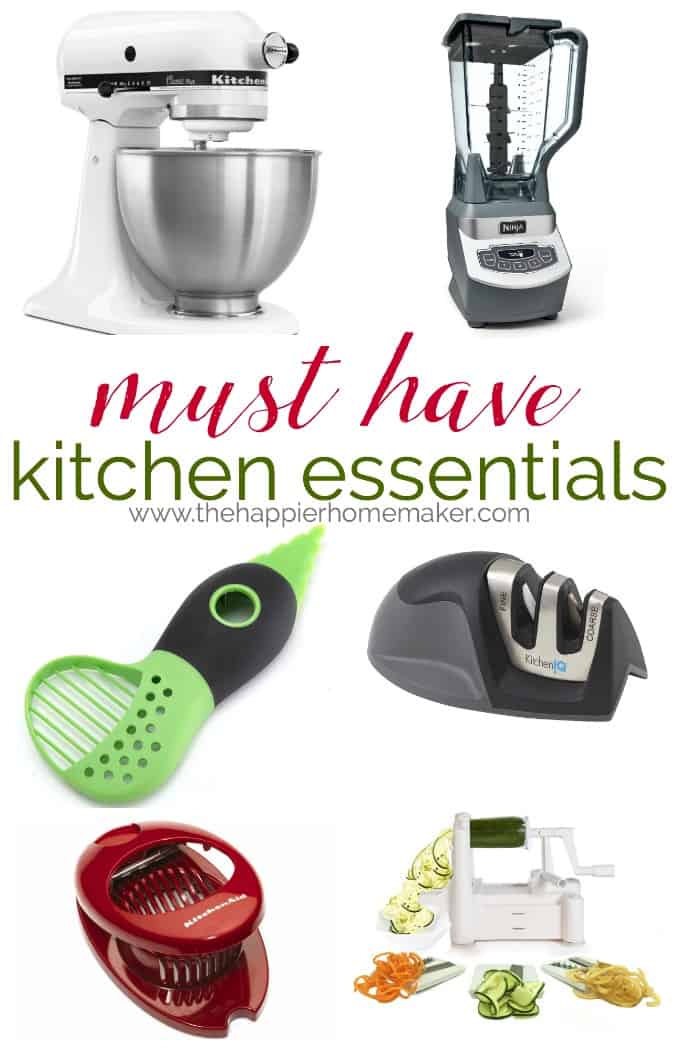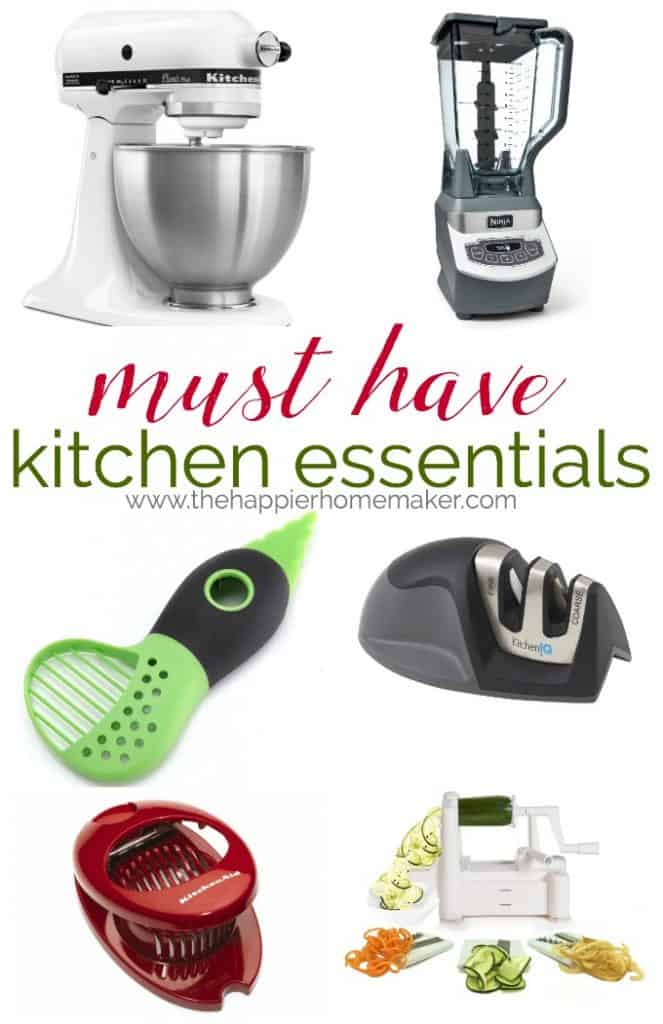 I've been in a purging mood lately-ever since we found out the Army was sending us to England this summer I've been wanting to pare down our belongings in preparation for not only the move but also living in a smaller space. I've already gone through our kitchen with a fine tooth comb throwing out various items and making a list of what to take overseas and what to store until we get back-it inspired me to write this post with the 7 kitchen essentials that I can't live without! *post contains some affiliate links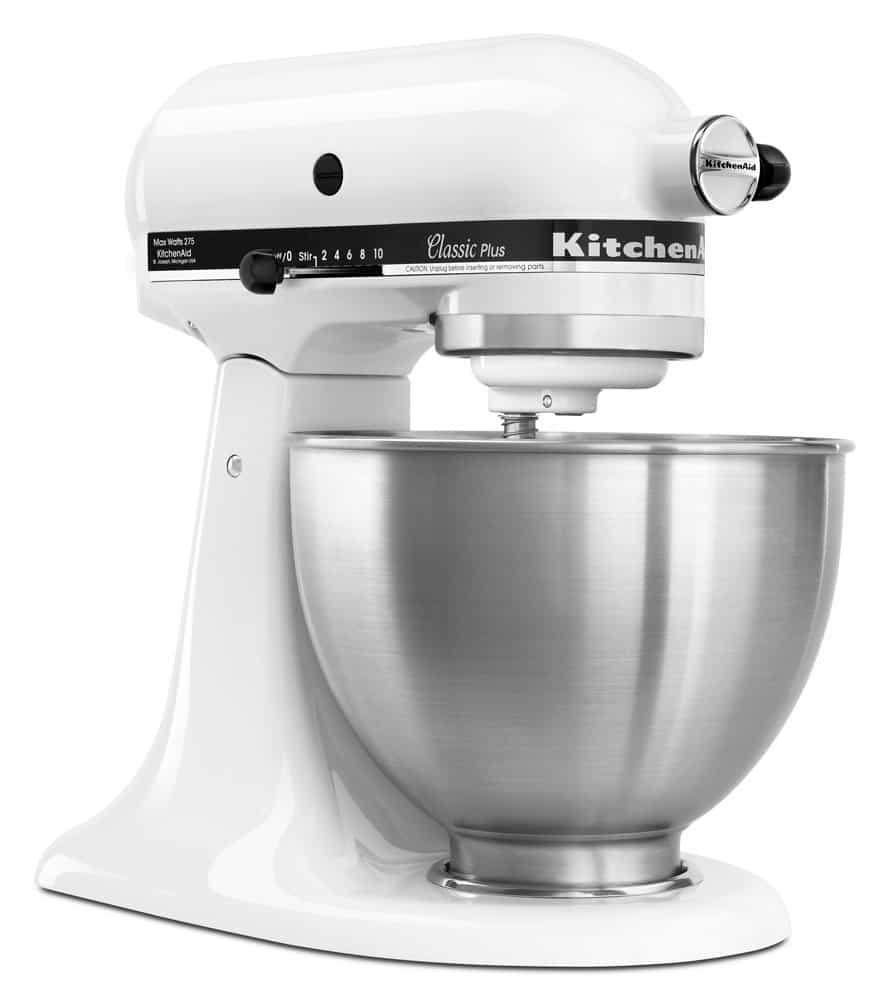 My #1 favorite kitchen tool is my KitchenAid Mixer. I love this little thing-it's so versatile and lasts for ages. I actually bought mine used almost ten years ago and it's still going strong. One of my whisk attachments broke a few months ago and it was very easy and inexpensive to order a replacement as well. This is a kitchen must have!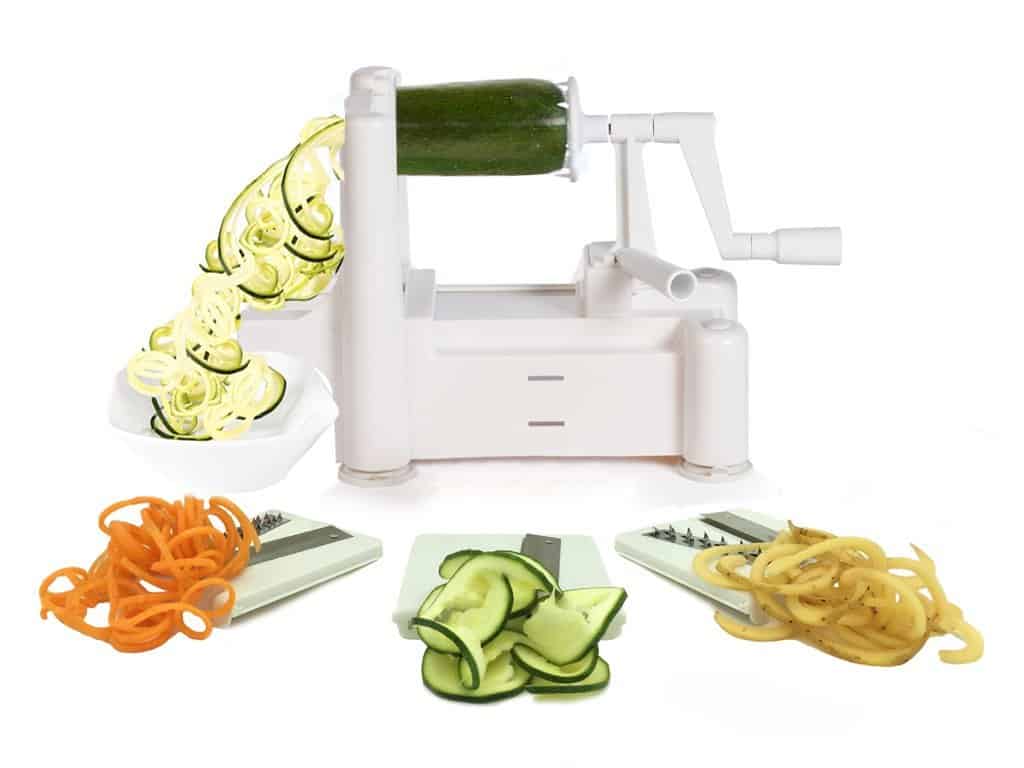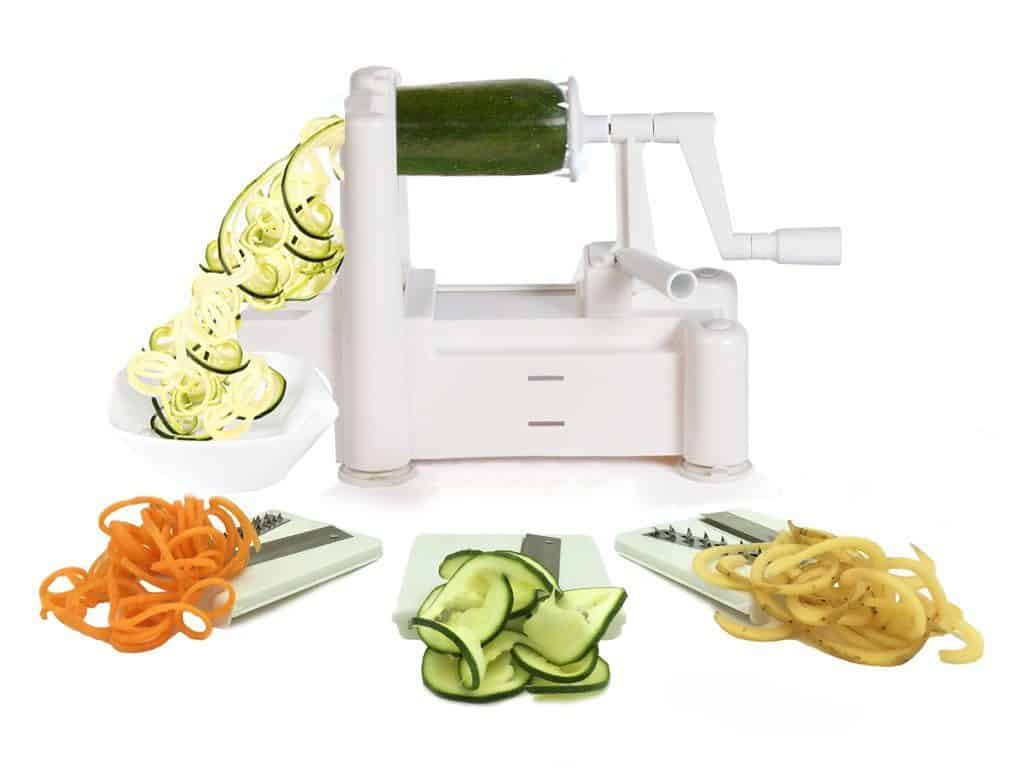 My Vegetable Spiralizer is a fairly recent addition to my kitchen but a favorite already. I posted a Facebook Live broadcast last week showing how easy it is to make a fast healthy zucchini noodle meal with this tool. It's a great way to incorporate more veggies into your diet too!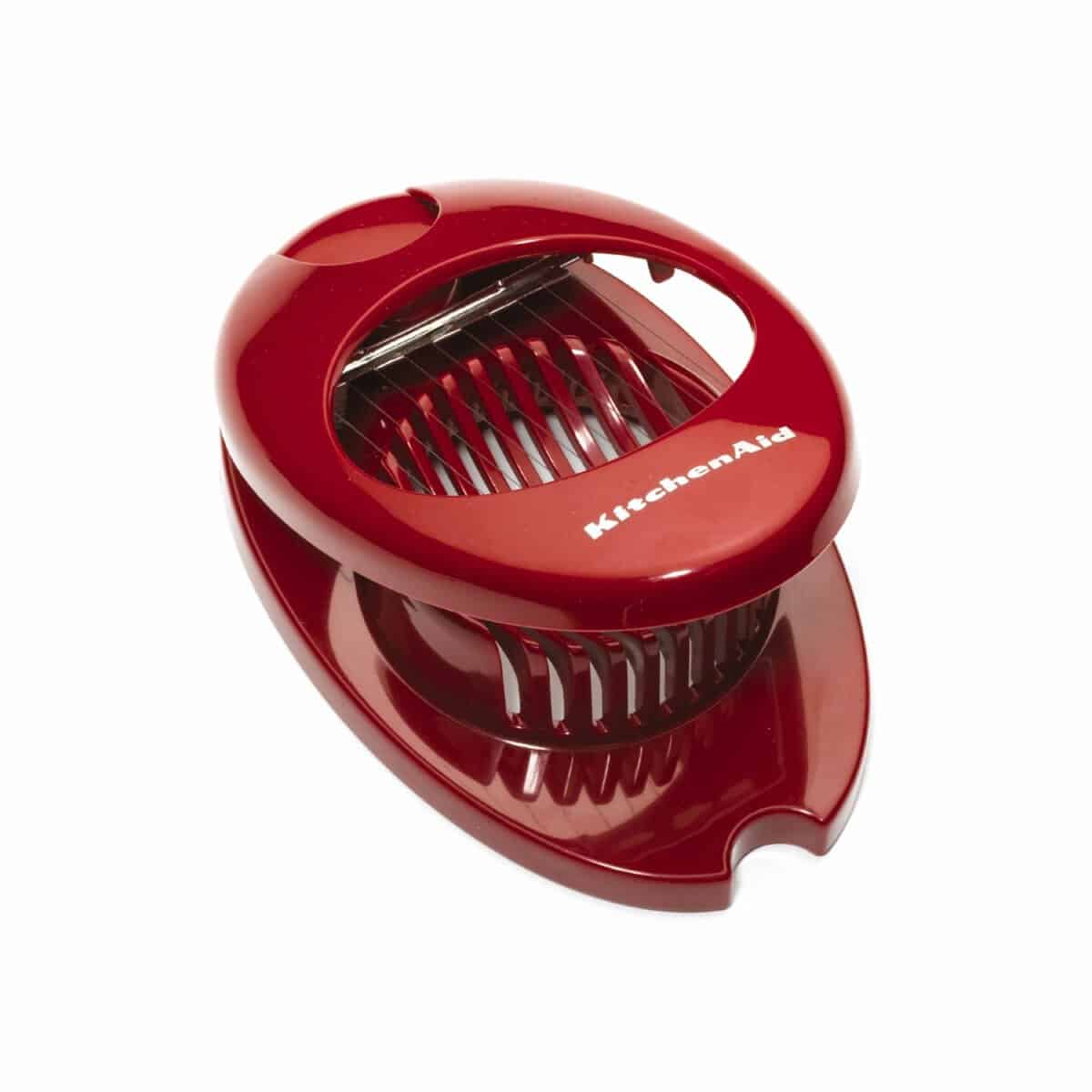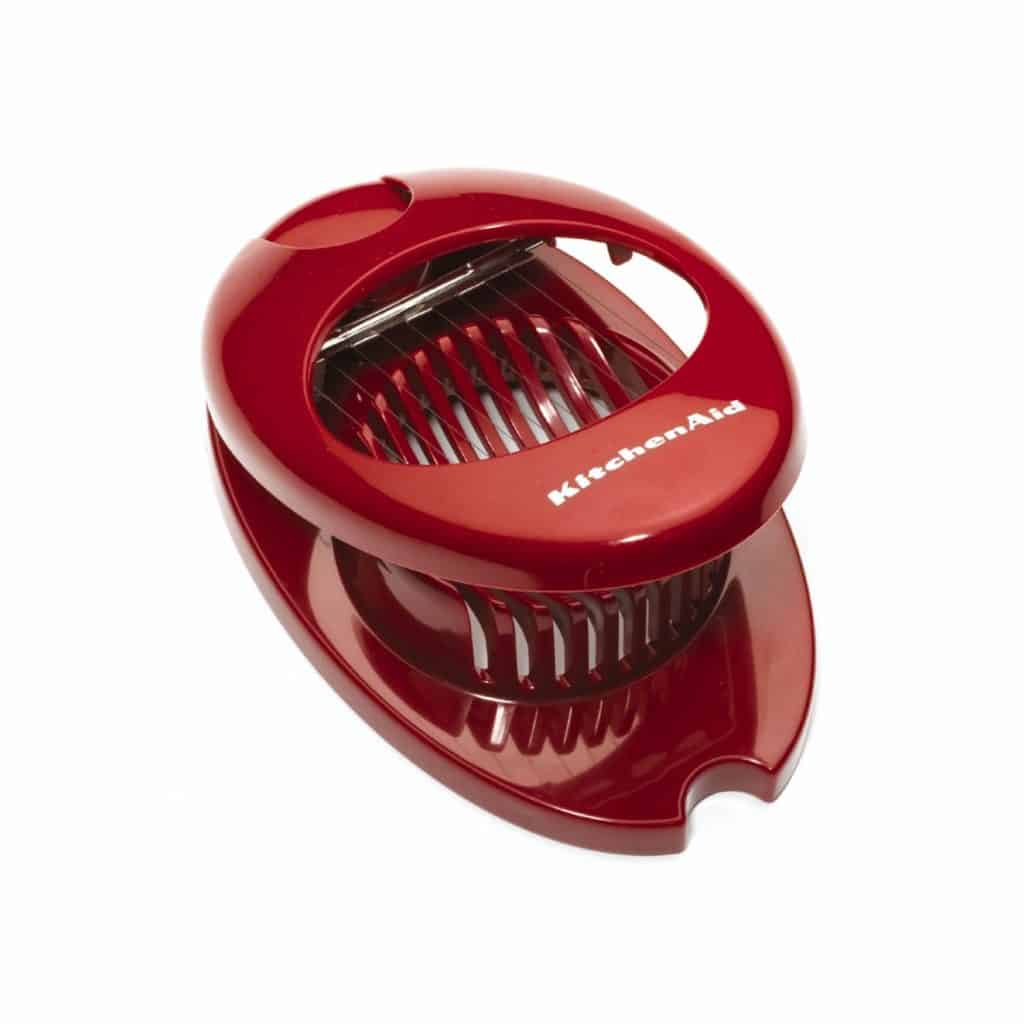 I'm a big fan of hard boiled eggs-we always have a bowl of them in the fridge for quick snacks or breakfast. One of my favorite ways to eat them is by making a quick egg salad for my toast in the mornings-this egg slicer makes that super easy. It can also be used to slice soft fruits like strawberries and kiwis which makes making pretty desserts or parfaits very simple.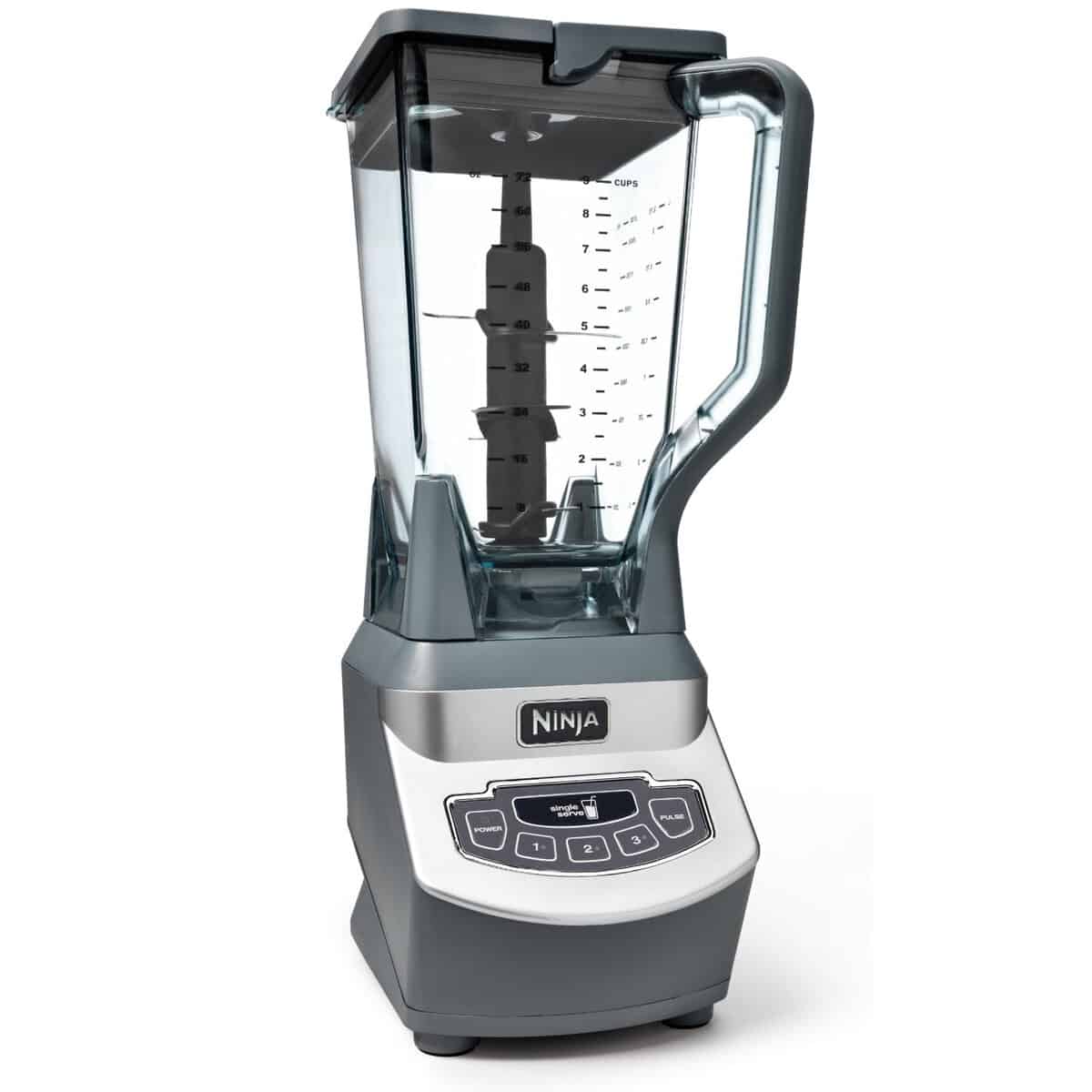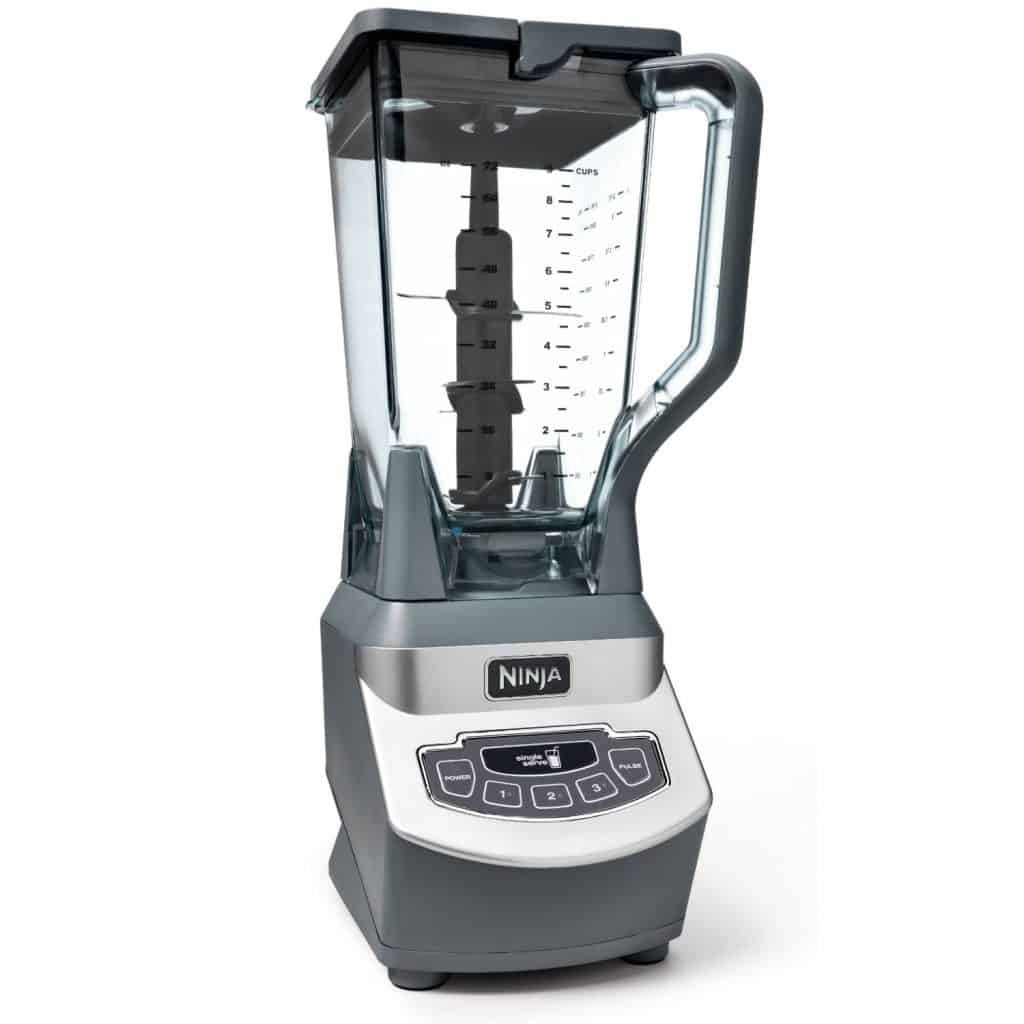 I have to admit, when my old blender (affiliate link) broke and I needed to replace it I scoffed at spending $100 for a Ninja. My husband is forever trying to convince me that it's better to buy quality than buy cheap things that break often so I finally relented and bought this Ninja Blender and I'll admit-he was right. (Don't tell him!) Not only is this an awesome blender (affiliate link), but it replaces my food processor too. I use it to crumb OREOs for my dirt cake and truffle recipes too! I also love the single serving attachment-great for making smoothies to go!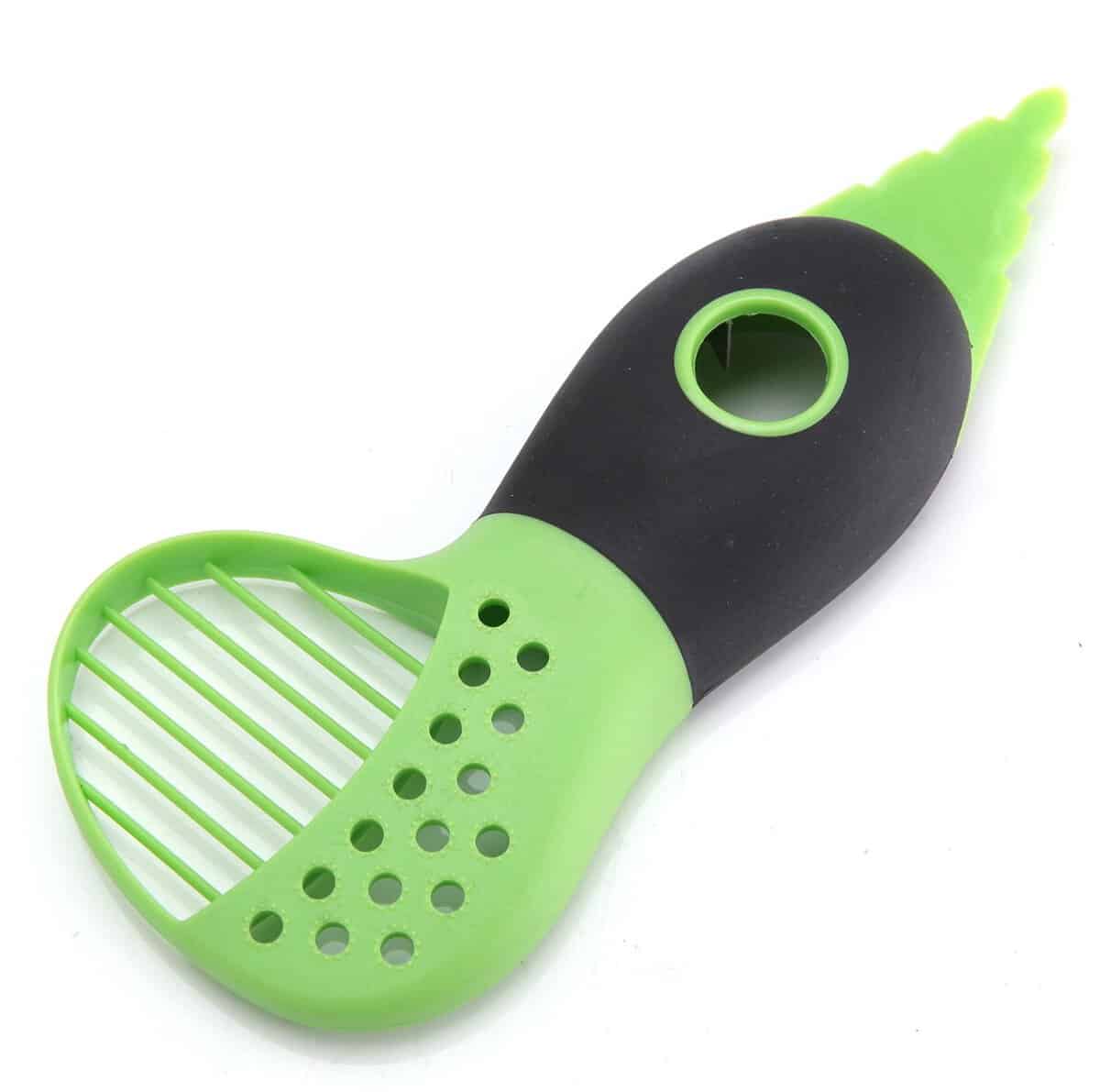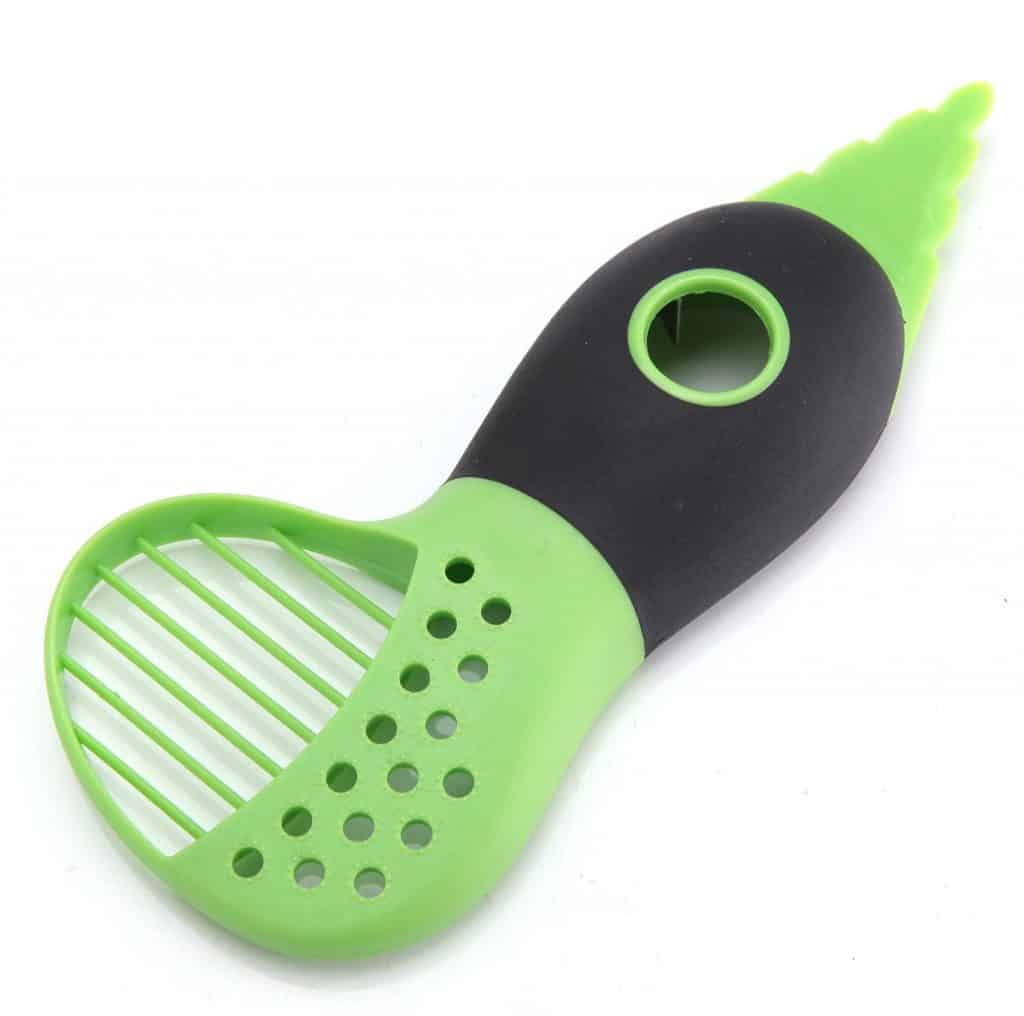 This avocado tool is a life changer-have you tried one yet? It slices, pits, and scoops the avocado all by itself-I eat a LOT of avocado so this was a game changer (and super inexpensive) addition for my kitchen!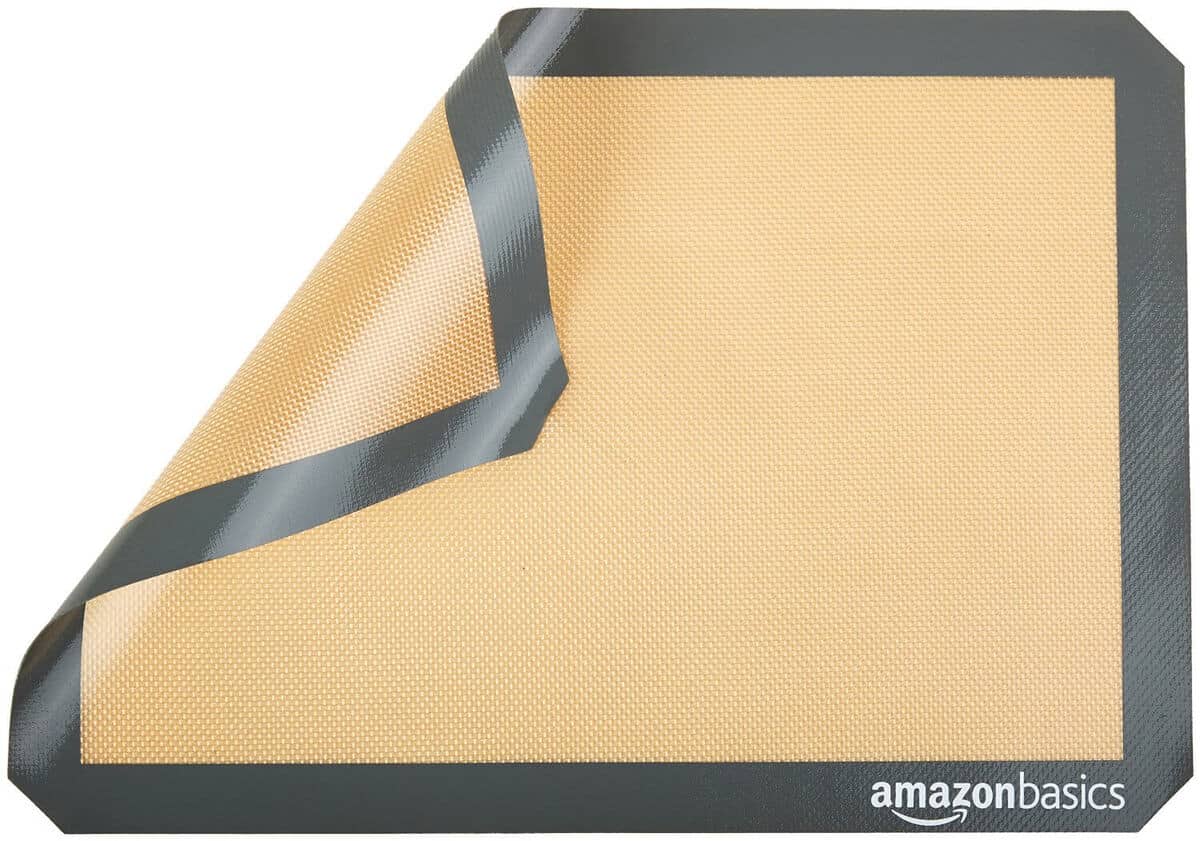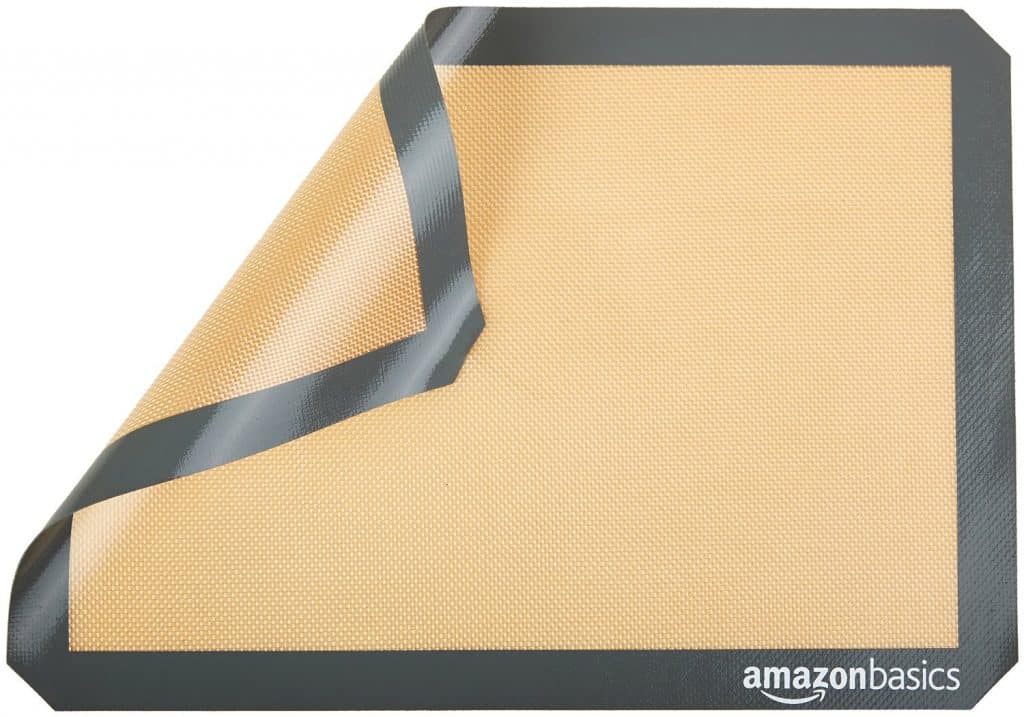 I love to bake but hate to do dishes-enter non stick baking mats! These little wonders are so convenient-no need for nonstick sprays or parchment paper, and easy to clean (much better than scrubbing cookie sheets!) Plus when you can buy two for under $15, why wouldn't you?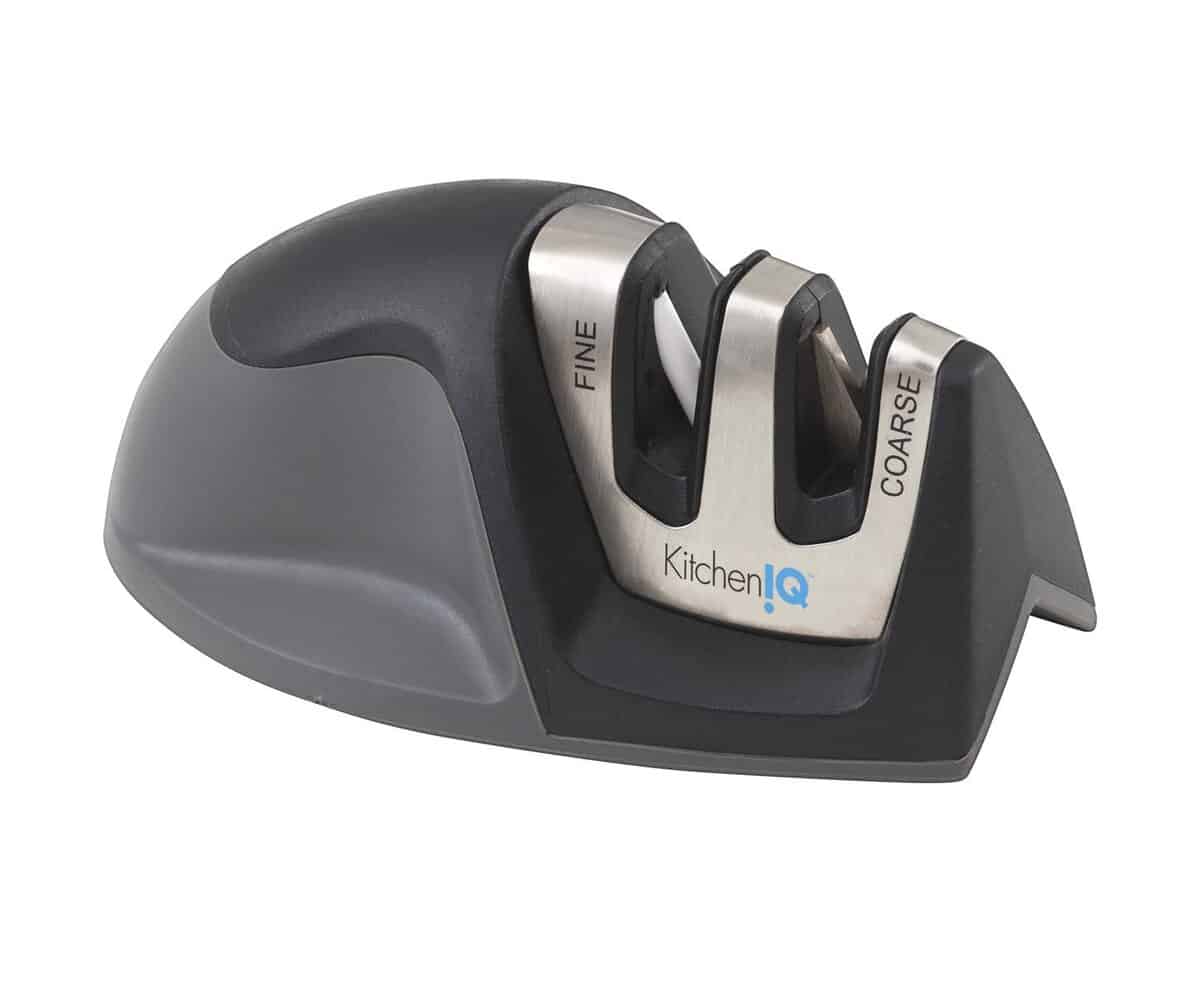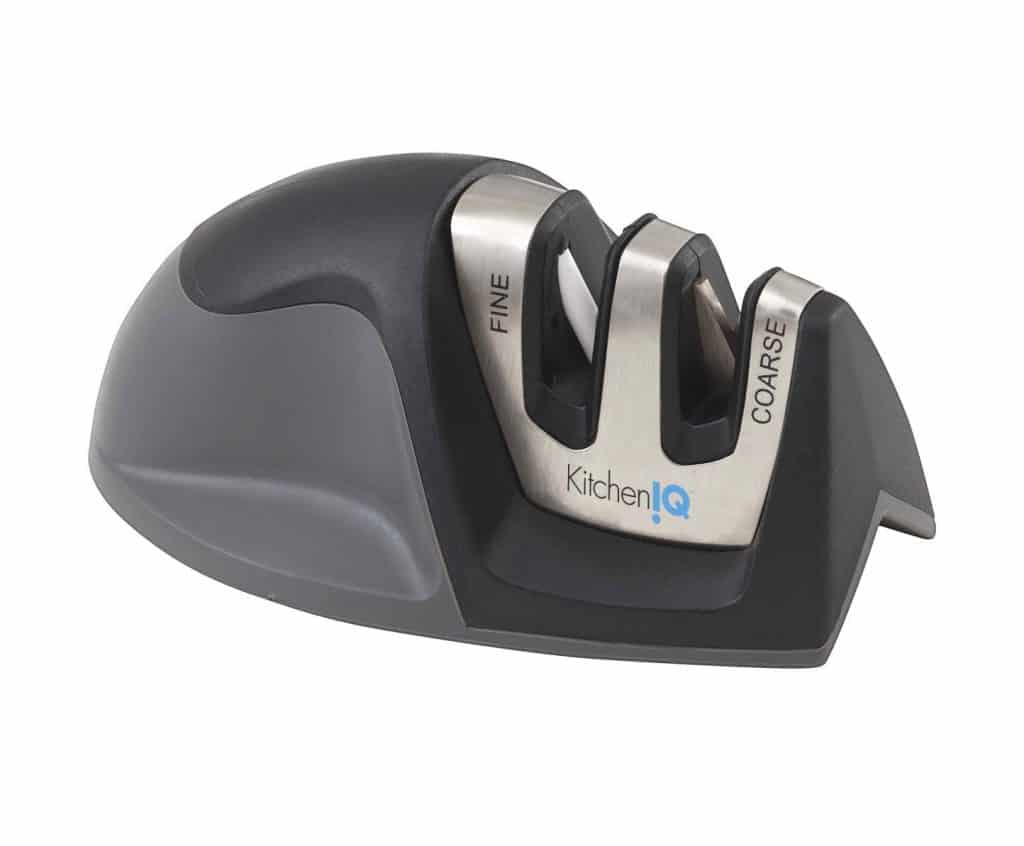 I tend to be on the clumsy side of the spectrum and this causes me to use an abundance of caution when doing things that where I could actually hurt myself-like using knives while cooking. Keeping knives sharp is super important because dull knives are a big cause of slippage while cutting and can lead to injuries. Plus, sharp knives make light work of all that chopping! This little knife sharpener is great because it's small enough to fit into my utensil drawer and it really gets the job done! (Bonus that it's cheap!)
So those are my must-haves that will be making the trip overseas with us while most of my other cooking gadgets will go off to storage until we end up wherever it is we get sent after our year in England. If you want to hear more about our move I did a Facebook Live broadcast talking about it and what we are/aren't bringing with us-you can see it here.