Happy Thursday my friends, I'm so happy to be writing a blog post for the first time in over a month. I've been blessed to have some beautiful bloggers guest posting for me while my family has been in the process of moving from England to Georgia (check them out-summer desserts, hand lettering, one pan fajitas, banana cake, summer decorating, Mason Jar DIY, pesto potato salad!) but I've missed you all! I have so much to share today-grab a cup of coffee, it's going to be a long one!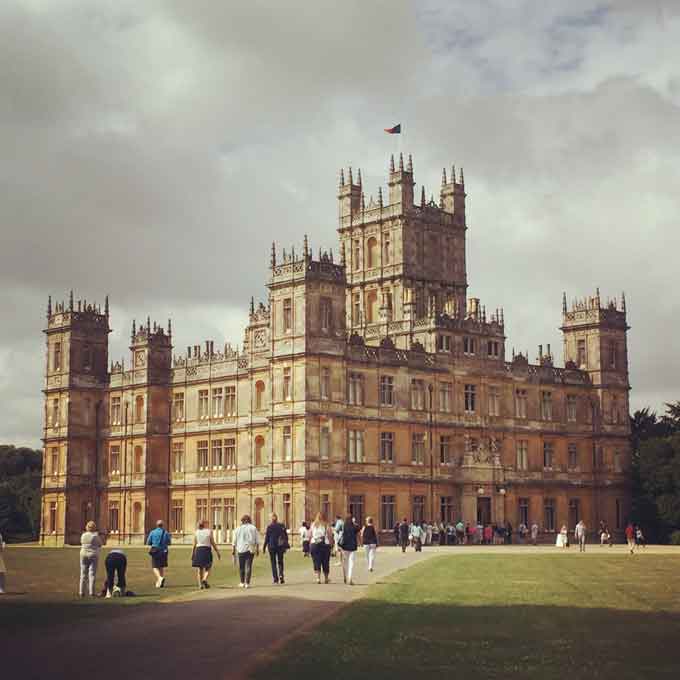 First-the move-ramping up to leaving England was especially busy. My Mom had been visiting for a few weeks (read about that and our travels here) then we had this amazing Masquerade Ball hosted by the UK Defense Academy my husband was attending, finally two days before the move I was able to visit Downton Abbey Highclere Castle which was a bucket list item for me! It was a great way to say goodbye to good friends before heading back across the pond.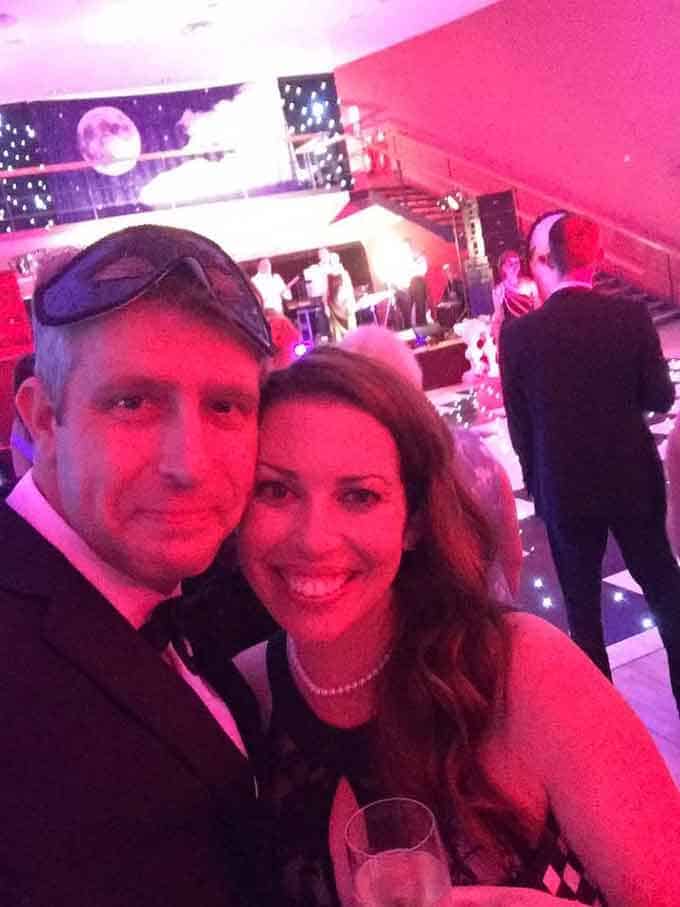 Now the logistics of the move itself-this was level 10 military spouse skill level my friends! I was moving before my husband so that I could get back to the US for our house closing and to attempt to get the children settled before school starts in Georgia. The day of the move (a Wednesday) was looooong-we started by getting picked up along with our 10 suitcases by a shuttle at 6:30am UK time (that would be 1:30am US time if you're wanting to keep track.) We had a two hour ride to the airport during which one of my kids got carsick. Fun times.
Upon arrival at the airport we tried to check in and of course they had no record of our tickets. Some frustrated phone calls and computer work on the part of the airline staff ended with the tickets being found in the system and we were on our way. Just in case you were wondering-navigating an international airport with a 5, 9 and 10 year old who are short on sleep isn't my favorite thing to do-but we made the most of it. (And if you are ever at Heathrow airport with kids, know that they have a difficult to find kid's soft play area on the second floor of Terminal 3…you're welcome.)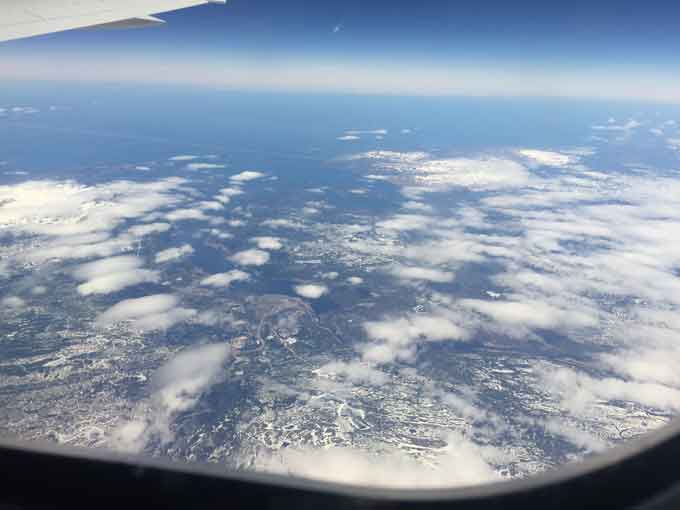 Our flight from London to Atlanta was 9 hours long but luckily the airline entertainment kept everyone busy watching movies. When we arrived in Atlanta it was 3:30 US time (8:30pm UK time) and we had a two hour layover before our next flight. Luckily we did because the lines for customs and passport control were just awful. To top it off my little guy who had been carsick in the morning started to feel sick again so we were in line for an hour with me thinking he was going to throw up at any second. Not relaxing folks, not relaxing at all.
Once past all the lines we made our way to the gate for our second flight (after grabbing some snacks for dinner) just in time. Our flight from Atlanta to Georgia was super fast, less than an hour and the boys slept the entire time. We touched down in Savannah at 7:30 US (12:30am UK) and were gratefully picked up by a shuttle and carted off to a nearby hotel to crash.
The following day was spent getting a rental car and trying to get adjusted to the time change. I knew from my househunting trip in May that I would be tired but could adjust pretty quickly. My boys were not so quick to adjust-it was a bit miserable the first few days, especially for my five year old who kept trying to go to bed for the night at 4 in the afternoon!
Then finally it was Friday morning and the time we had been waiting for-the closing on the house! Armed with a Power of Attorney for my husband I spent a good hour signing about a gagillion papers and then the keys were mine! Wow! It was so exciting to finish the process and be owners of what will hopefully be our last home for a long, long time.
Here's our new place (praise be all for low cost of living in Georgia!) I have to be honest, the Spanish moss and trees in the yard really won us over on this house-along with the big, private yard!
As for the next week after closing-we spent that in a hotel too, because we had the entire place painted before moving in. Here are a few of the paint befores: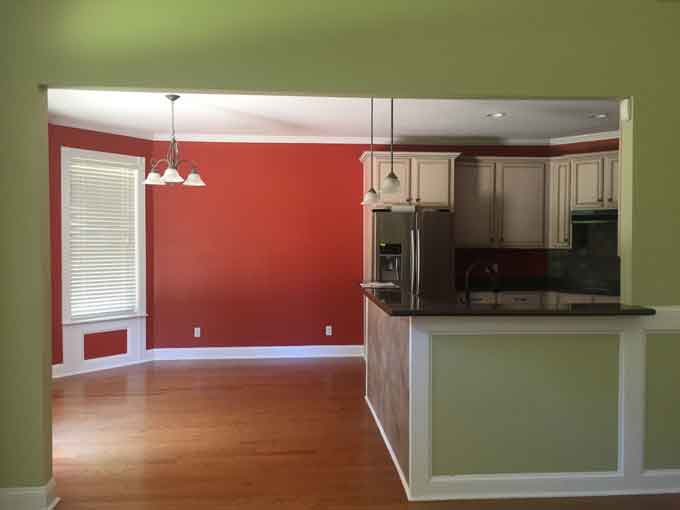 A view of the kitchen and eat in dining room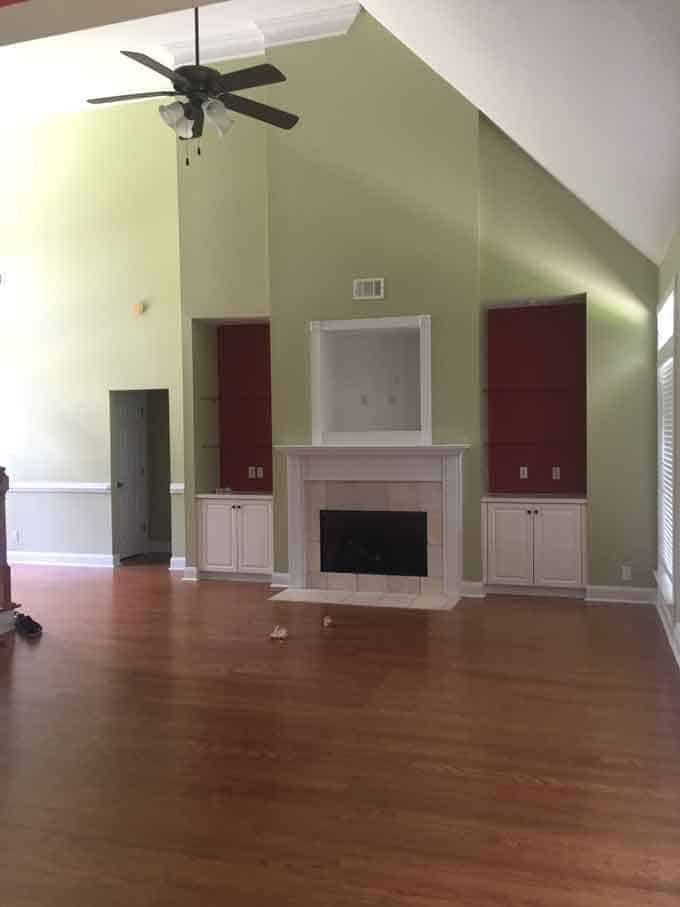 The living room (that TV hole was causing me stress-I'll show you next post how we took care of it!)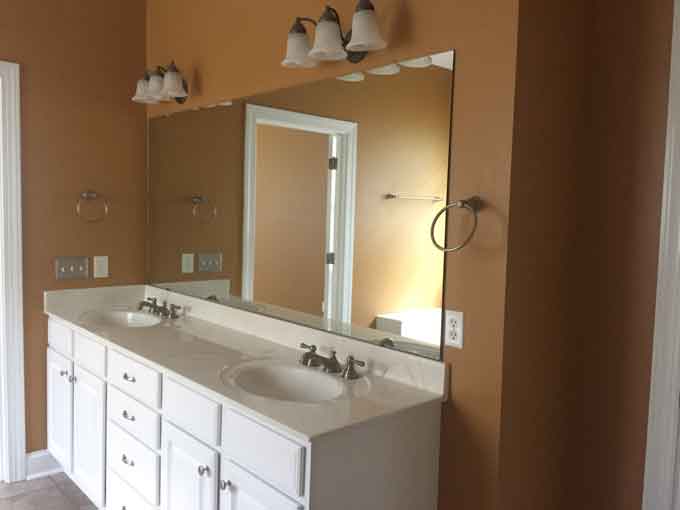 Master bathroom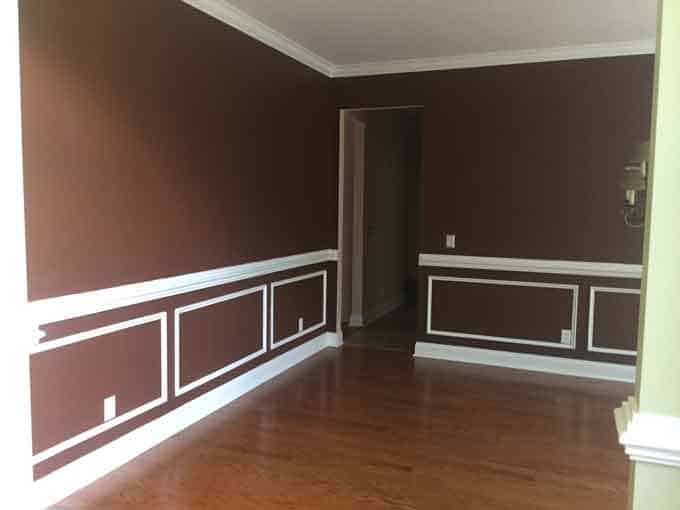 Dining Room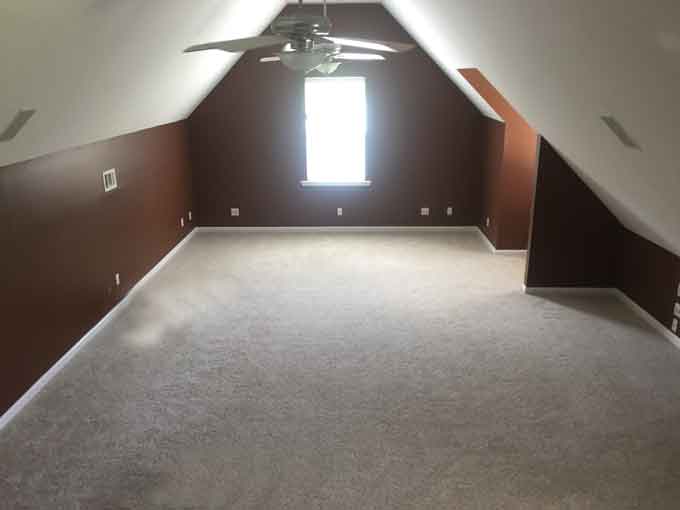 Bonus Room
As you can see, the colors of the paint weren't the soft neutrals I've preferred before (North Carolina Home Tourr, Washington DC Home Tour, England Home Tour) so I wanted to have it painted before we moved in and had furniture. Next time I'll show you the afters!