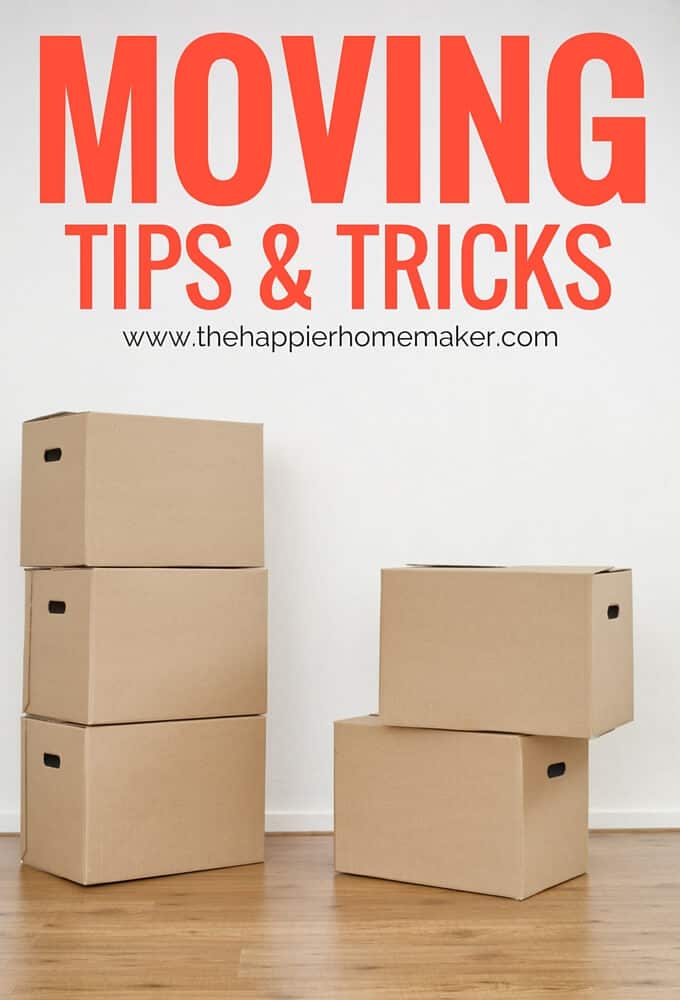 As spring and summer approach many military families like ours are getting ready to move-after two years here in DC we are having a whirlwind of activity preparing for our upcoming move to England.  While moving is excited for our family-we love exploring new places-it's also inherently stressful.  As we embark on our ninth move in ten years (second overseas) I thought I'd share some of my favorite moving tips & tricks I've learned along the way.
Plan Ahead
As soon as you find out you are moving start planning-it's never too early! (Here's a printable planning guide.) I usually create multiple Google documents to keep myself organized but we've done physical pen and paper lists in the past.  For our current move I have a list for packing suitcases when we travel as well as packing lists for furniture to ship to our new home or put in storage while we're gone. Here are a few lists that could be helpful to make:
Travel Packing List, including items and important paper sto hand carry to your new home
Shipping Packing List
Storage Packing List
if moving overseas, necessary passports/visas/documentation
To Do list of turning on/off utilities
To Do list for leaving current home-cleaning requirements, walk throughs, etc if renting
Pet requirements-boarding during packing if necessary, vet papers, kennel, etc
Plan for your Furniture
We learned the hard way over the years that not all furniture fits with every home.  We've had doorways blocked off by our large sectional couch because that's the only way it would fit, mattresses that wouldn't fit up staircases, furniture that had to be moved into a house with a crane through a balcony-you name it, we've been there, and it's no fun! And of course with moves every two years or so we've had plenty of furniture broken and damaged which is so horrible when you're dealing with the stresses of a big move.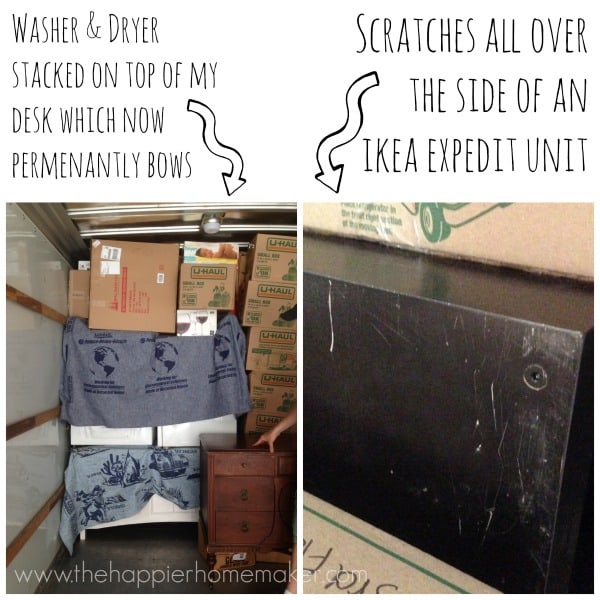 Purge!
Moving is the perfect time to downsize your belongings-be brutal in deciding what to keep then have a yard sale, and donate or trash the rest! The less you move the less expensive it will be and the easier it will be come time to unpack.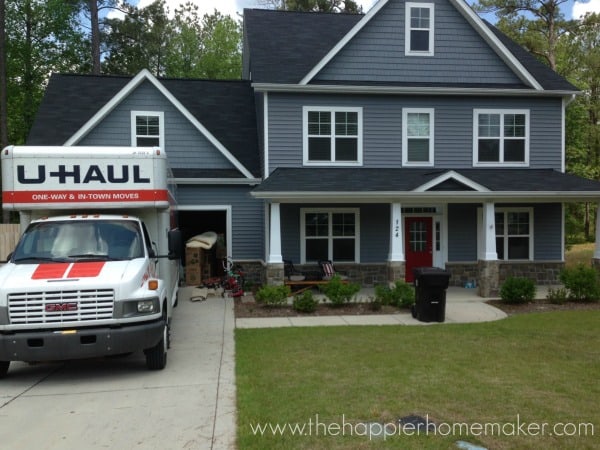 Pack Smart
Pack smart to make both the packing and unpacking stages easier. Wrap items like silverware organizers, desk draw trays, toy bins and jewelry trays in plastic wrap to keep items together and organized during the move. Place non perishable foods like cereals and baking mixes in gallon storage bags in case a bag or box breaks during transport and spills. Fill items like crockpots and trash cans with other items to take advantage of empty space.
Another tip that made my life SO much easier the last few moves was to color code boxes.  Get multiple colors of masking tape and designate one per room.  Tag all boxes from a particular room with the same color tape.  Then when you're unloading you can label the doors on various rooms with matching tape and your movers will know where each box goes without having to ask or search for labels.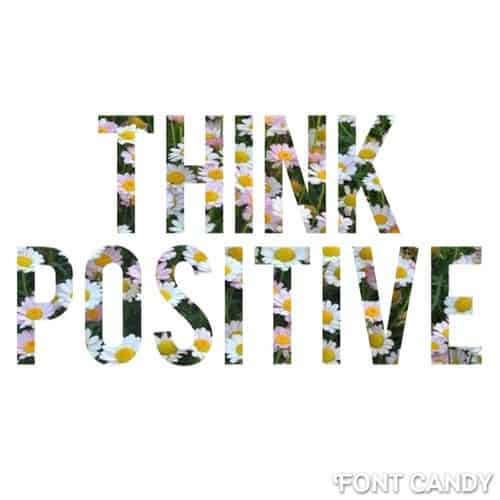 Stay Positive!
Finally, stay positive. Moving comes with stress and there's no way around it but try to look on the bright side-it's an adventure! When we move to a new location I like to create a Pinterest Board for the upcoming destination and pin travel ideas and things to see. It helps when dealing with the stress of the move to see all the positives and adventures coming your way! Because we move often with my husband's job we know we won't be anywhere for very long so we like to make a "bucket list" for each place we move to-this helps us maximize the fun at each of our duty stations!
Moving can be a hassle but with these tips it's manageable.  Did I miss any important tips? Leave your best moving tips in the comments!