This post has been sponsored by American Greetings. All thoughts and opinions are my own.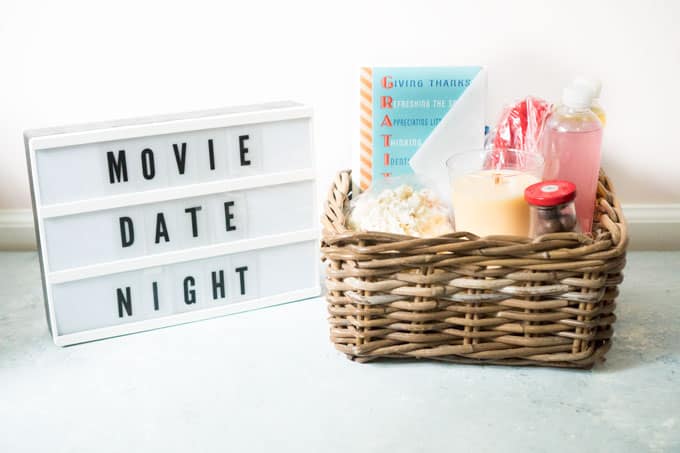 I was at our AAFES Exchange recently trying to pick out an American Greetings thank you card in anticipation for Veteran's Day coming up. (Find your closest AAFES Exchange here.) As I was looking, I started to get a little sentimental thinking about my favorite veteran: my husband. Allow me to gush for a moment. This guy is approaching twenty years serving in the Army, three of those years he's spent deployed in combat. He's spent weeks at a time training away from home. He's missed birthdays, anniversaries, first days of school, even the birth of our third child, but he serves proudly and selflessly. Seriously, I don't know how he does it.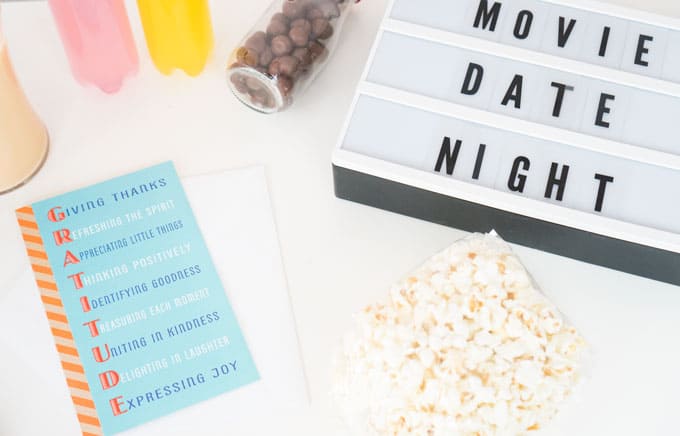 With all the nights he's spent training, sleeping on the hood of a Humvee, and eating MREs, he loves nothing more than getting comfy with me and our boys on the couch and watching a great movie. I thought it would be nice to pick out a thank you card for him and put together a little Movie Night Gift Basket for us to enjoy at home together, if only to make up a little bit for those times he's missed in the past.
First, the card. I love American Greetings cards because I can always find one that says exactly what I'm trying to express. Take this thank you card I bought for him, for example. Everything about this card describes my husband perfectly. His love of laughing, how much he treasures the little moments he gets with our family, and his ability to think positively even when the current situation isn't great. It was the perfect card to add to the gift basket. I always buy my American Greetings cards at the AAFES Exchange on post. Shopping at AAFES helps me to save money, and I love to stop by when I try to grab a quick lunch with my hubby during the week. (Fun fact: Did you know that the Exchange has been serving America's Armed Forces since all the way back in 1895? Crazy!)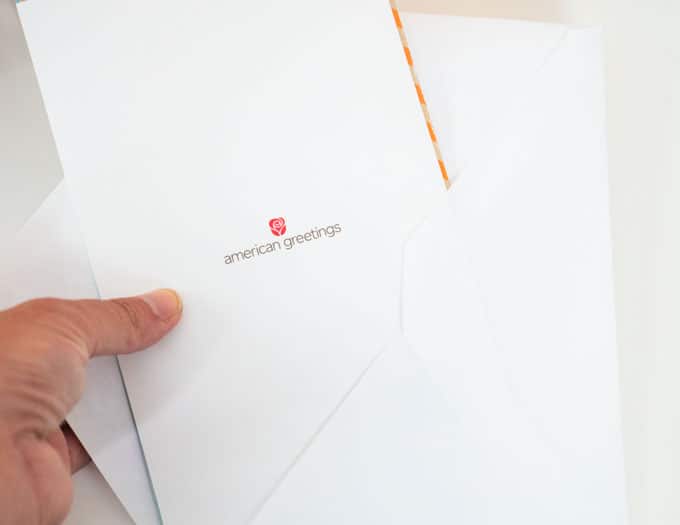 Inside the card, I thanked him for all that he's done for not only our family but in serving our country. I know sometimes I can draw a blank when trying to express myself in a greeting card, so I looked for inspiration from these tips and this guide on what to write.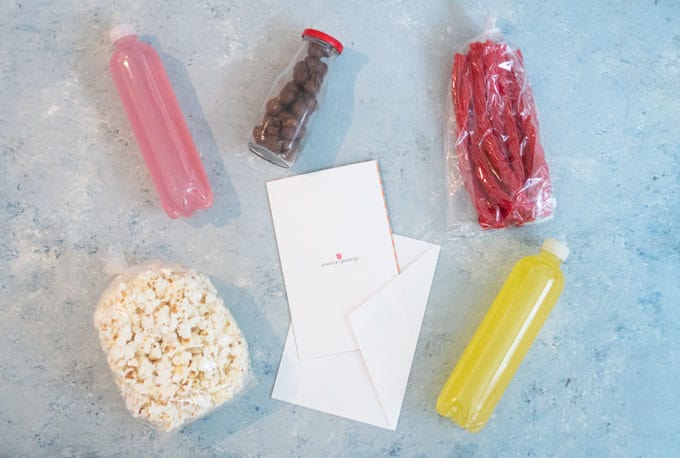 For the gift itself, I packaged everything in a cute basket I had on hand. Inside, I put all of our favorite movie snacks. There is popcorn, chocolate malt balls, and licorice. For drinks, I added my husband's favorite sparkling waters. I picked two movies: a fun family movie to watch all together, then a grown-up movie to make it a little date night time after the kids are in bed. It's the best of both worlds, family time and time with just the two of us!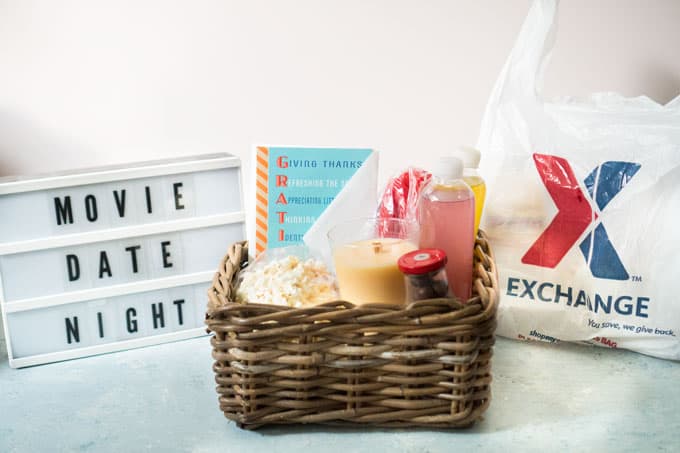 My husband loved our movie date night at home, and it was the perfect way to spend an evening! Do you have a special service member in your life that you'll be celebrating this Veteran's Day? How do you show your appreciation for our military members? Let me know in the comments!