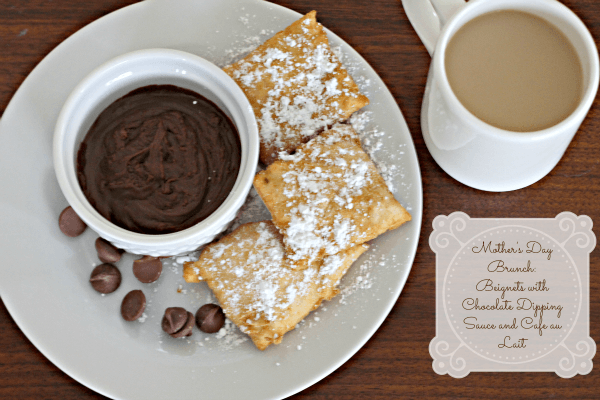 Mother's Day is just around the corner and you may be thinking about what to do for that special lady in your life.  How about making a fancy-schmancy New Orleans inspired brunch?
I was recently shopping at World Market and browsing their food section when I came across some Cafe du Monde Beignet Mix.  It took me back to visiting New Orleans about five years ago and stopping in at the Cafe du Monde near the French Market and having some amazing beignets and cafe au lait with my husband.  Beignets (pronounced ben-yay) are french donuts-except rather than having a hole in the middle they are cut into little squares.  Cafe du Monde is famous for it's amazing beignets and cafe au lait with chicory.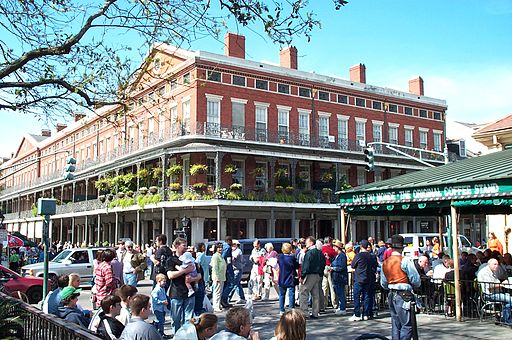 Since I was in a reminiscing mood I picked up a box of the mix as well as some Cafe du Monde Chicory coffee and some Ghiradelli Chocolate Chips with the intent of creating a pretty indulgent breakfast.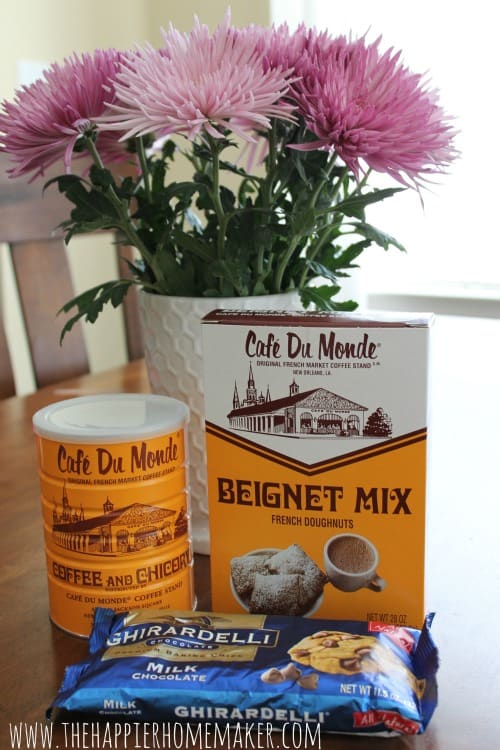 Making beignets is not difficult but it can be a little intimidating at first.  The mix makes it simple for you-just mix two cups of beignet mix with 7 ounces of water and stir.  Don't' over work the batter or your beignets will end up tough.  After stirring your mix you'll want to roll it out on a VERY well floured surface.  The box says to roll to about 1/8 of an inch but I have had better success making mine a little thicker.  Once your dough is rolled cut into squares about 2″ by 2″.  I usually heat up my oil (I used Canola but you can use any kind of vegetable oil-Cafe du Monde uses Cottonseed Oil) to 350 degrees-I have used a fondue pot or electric skillet or even a pot with a candy thermometer to get the right temperature.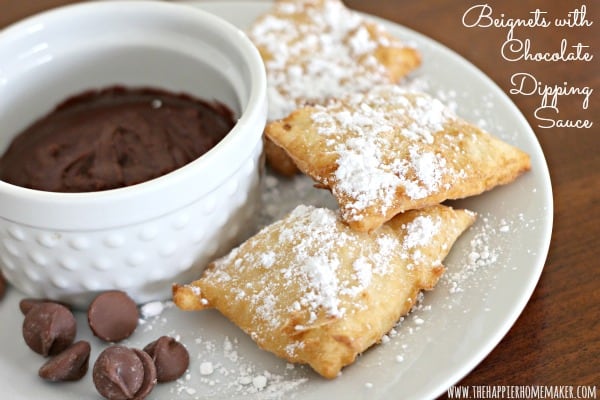 Once your oil is hot enough carefully add your beignets to the oil a few at a time.  They should pop back up to the surface almost immediately (if not your oil is not hot enough.) Baste them continuously until they puff up and are golden brown then remove with a slotted spoon. They take all of two minutes to cook!
To make the dipping sauce I melted a third of a cup of Ghirhardelli chocolate chips in the microwave for one minute then added one tablespoon of half and half to thin.  Yum! Sprinkle your beignets liberally with powdered sugar and serve nice and hot with the chocolate dipping sauce and cafe au lait (one part Cafe du Monde coffee to one part half and half).  What Mom wouldn't love this treat for Mother's Day?! (By the way, all my serveware is from World Market too-I just got that adorable hobnail ramekin the other day!)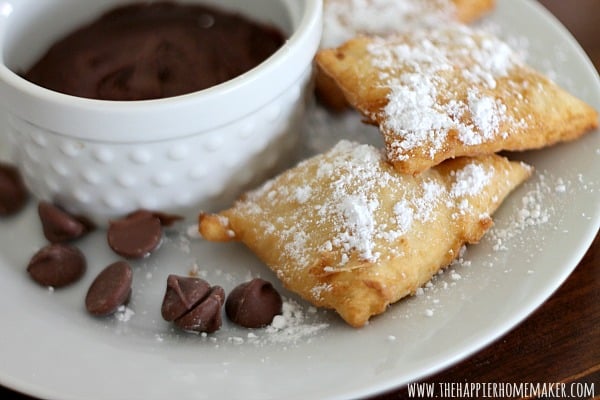 Would your Mom like a brunch like this?