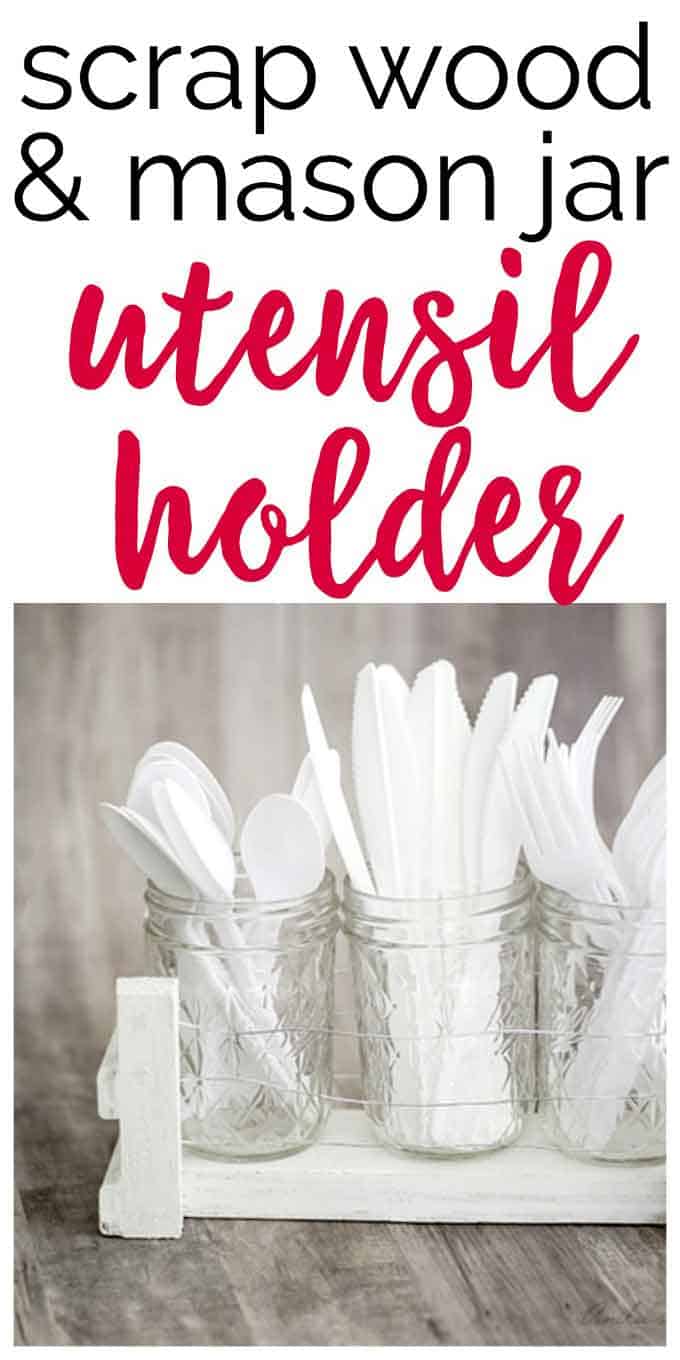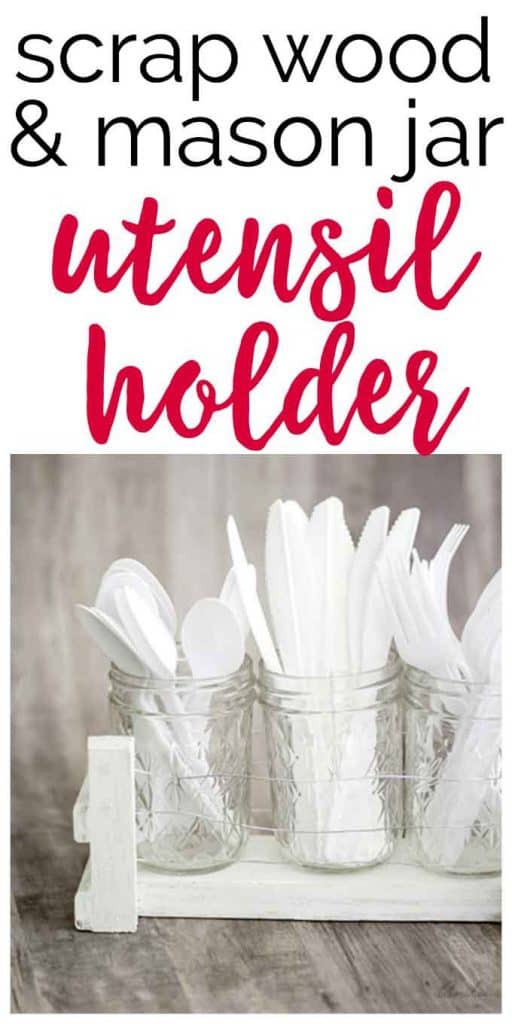 Hello, Happier Homemaker readers, I am Anika and thanks to Melissa for having me here!I blog at Anika's DIY Life and I love to work with wood. I am excited to share a fun mason jar organizer tutorial with you! I am always left with lots of scraps and I am always looking for easy and fun ways to use them up.
This mason jar utensil organizer is perfect for summer barbecues and parties and uses a few pieces of scrap wood and of course, mason jars or jelly jars.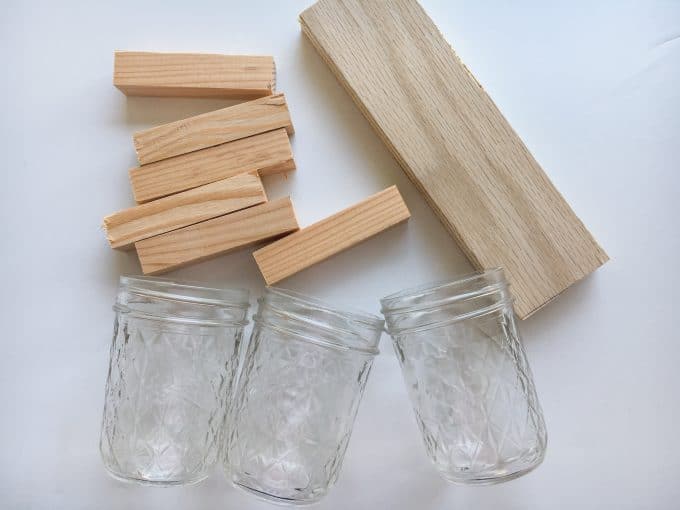 I started with four 3/4″ dowels cut to 3.5″ and a 3/4″ scrap piece of plywood cut to 8.5″. These dimensions will depend on the size of your jars too.
I clamped 2 dowels at a time to my work table making sure they were about 7 3/4″ apart and stapled 22-gauge floral wire across to create the wire fence. I had to remember to fold in the sharp ends of the wire. I also used a hammer to lightly hammer in the sharp wires so they were embedded in the soft wood.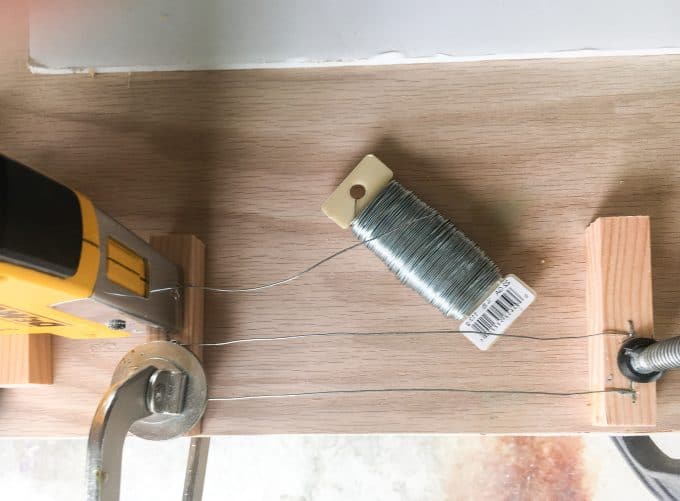 Once I had both my fences ready, I carefully aligned each fence with the plywood base and joined them using wood glue and finish nails. I used a brad nailer for this a good old hammer will do the trick too.
For the short ends of the organizer, I added a few scrap pieces of wood trim using finish nails and wood glue.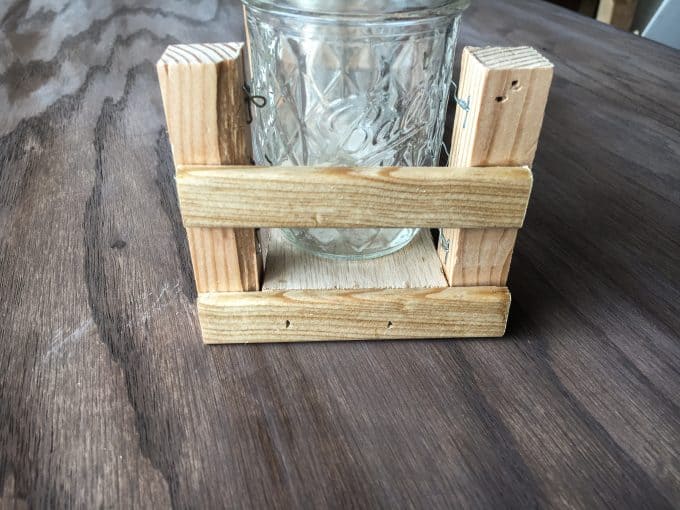 I filled the nail holes with wood putty and painted the whole thing white. If I had to make this again, I would paint the little pieces of wood before joining everything together. It was very hard to get good even paint coverage in all the little corners.
That's it! My mason jar utensil organizer is ready to party!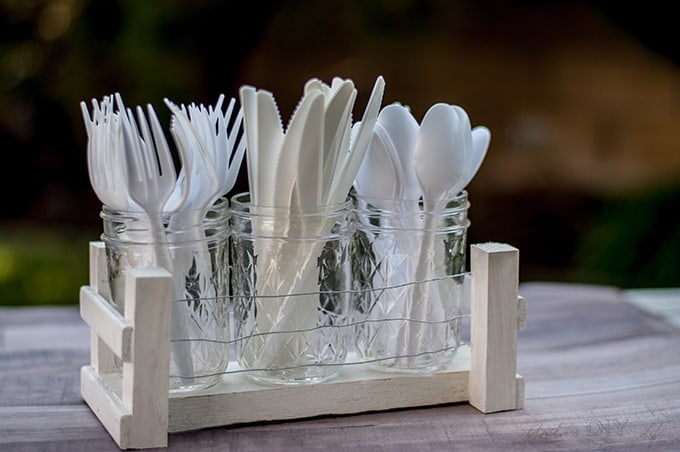 The best thing about this organizer is that it is so versatile! When it isn't barbecue season anymore, it can be used as a utensil organizer in the kitchen or a pencil organizer.What would you use this for? I am currently using it as a pencil organizer on my DIY modern farmhouse desk!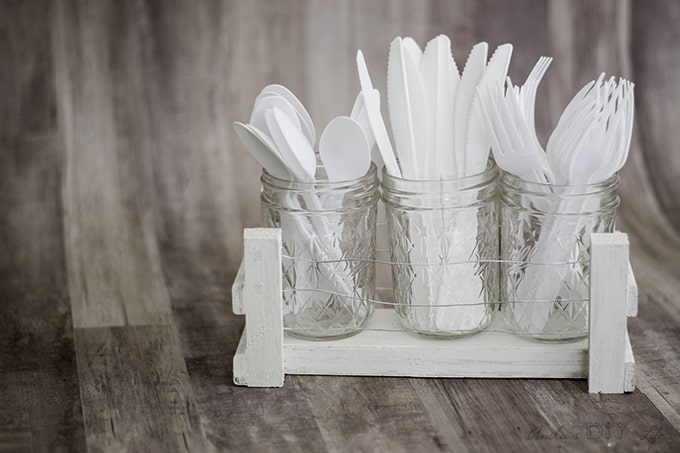 I hope you enjoyed this quick little project. I have a whole bunch of other super quick and functional projects using scrap wood! I hope you come stop by and take a look!