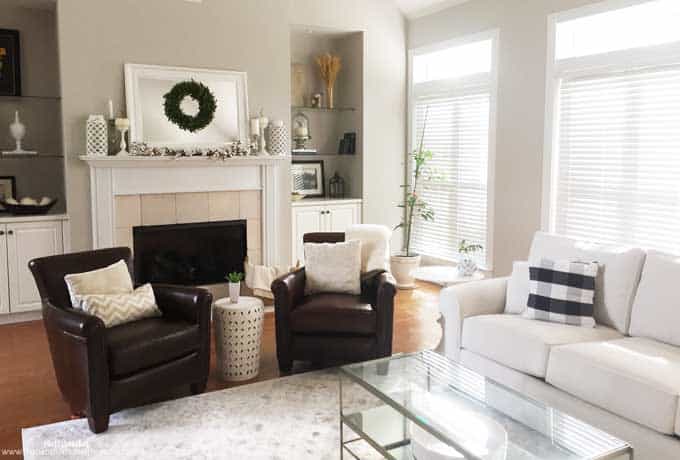 You guys!! The living room is finished, I'm so excited to show it all to you! Before I drown you in a gagillion pictures let's take a moment to remember what we started with when we bought the house in July: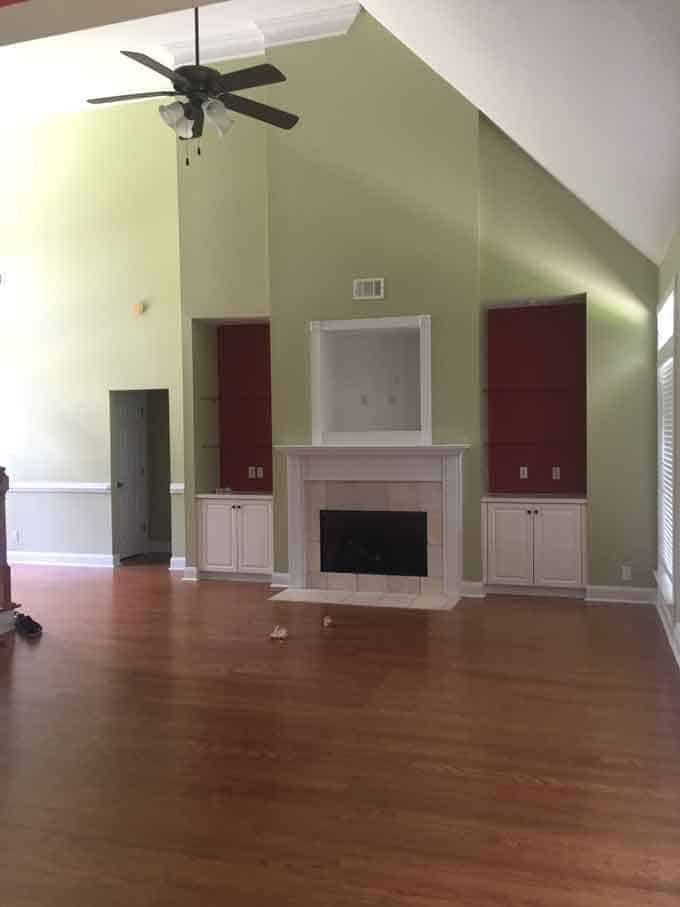 The house has great bones but the paint colors were looking pretty dated and I hated that TV alcove over the fireplace. We had the entire house painted when we moved in and the TV nook drywalled over-see all the details on that here.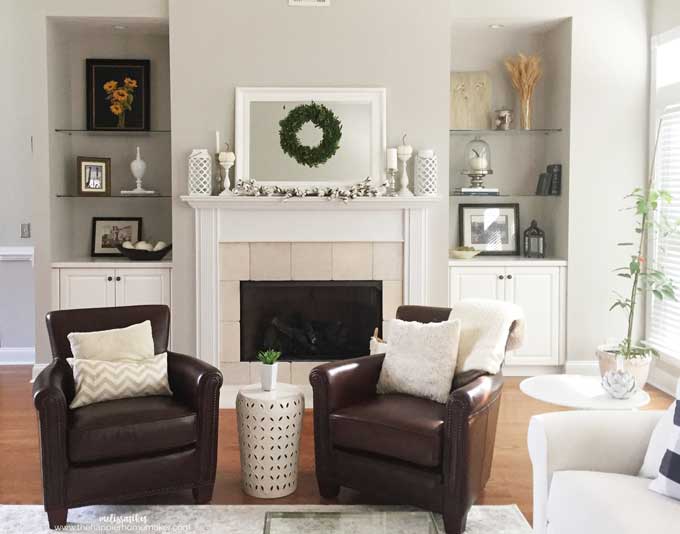 We were waiting forever it seemed like for our furniture to arrive from England after our move. We knew our couch wasn't going to fit in this space so we moved it upstairs to the family/bonus room (see this post for a look as our living room in England) and we decided to take the plunge on all new furniture for the living room.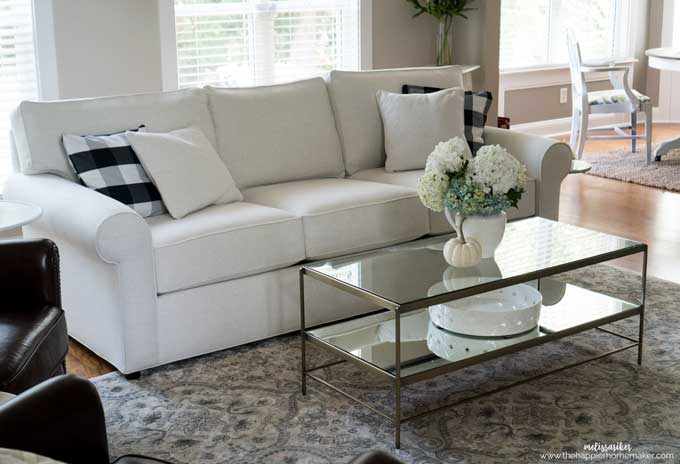 I polled you all on Facebook because we were torn between this Pottery Barn slipcovered sofa and an Ethan Allen sofa-we decided on the Ethan Allen. I took the plunge and ordered Ivory and sprung for the protection plan, because you know-three kids and all. I have to be honest, it was delivered last week and I have been pretty nervous about getting it dirty but I'm slowly relaxing a bit. I do love it though! I also polled you all on Facebook about coffee tables and we decided on one from Pottery Barn.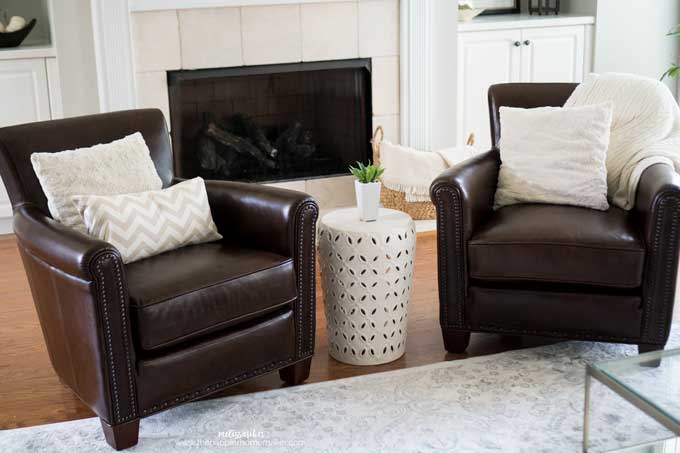 My husband has been dreaming of leather armchairs since we were first married and we found these from Pottery Barn (and got a great deal with them on sale!) The rug is new as well-I stalked my local Homegoods until I found the perfect one, Homegoods is my favorite place to find large rugs because you can't beat the prices, this 8 by 10 rug was less than $300!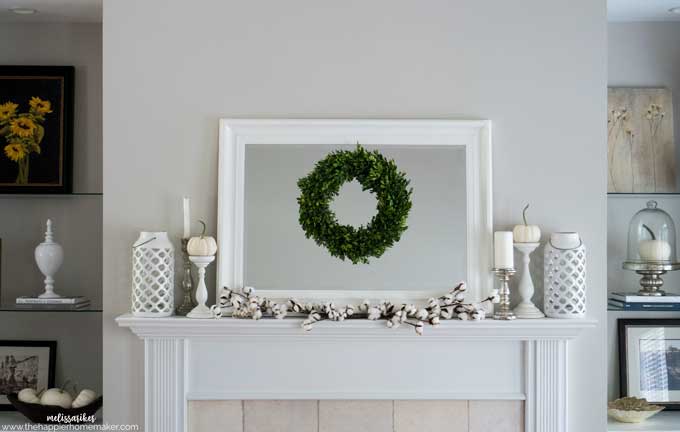 Our things from England arrived about two weeks ago-literally two days before we had to evacuate for Hurricane Irma. It was really frustrating to get everything then have to leave the house full of boxes and half unpacked but luckily we didn't have any major damage and once we returned home I was able to unpack and get out my autumn decor!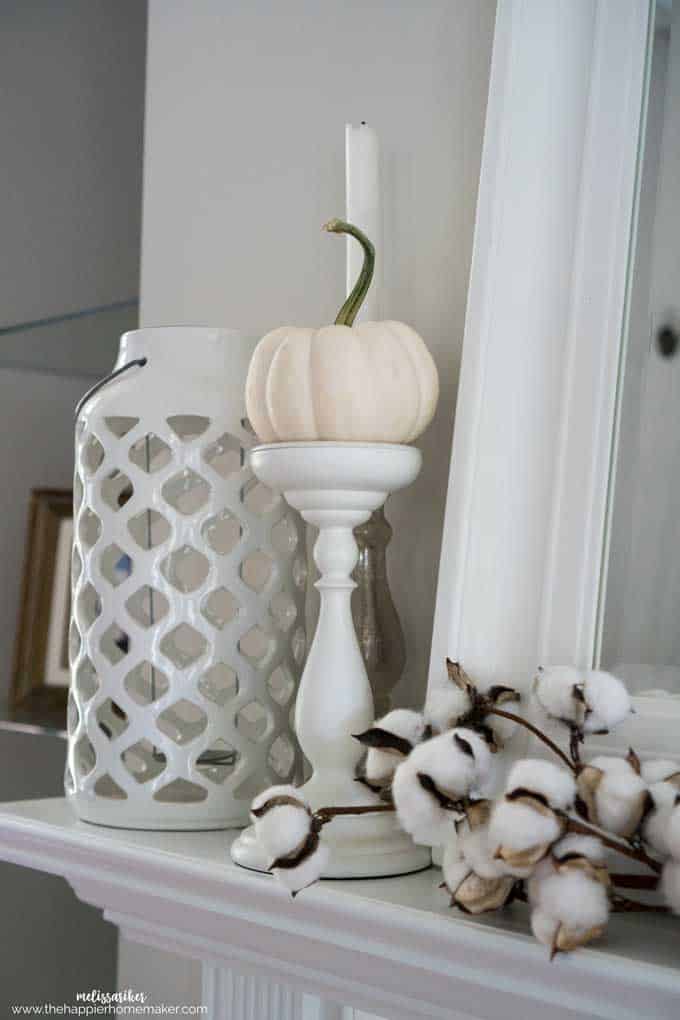 In the week after we returned from evacuating we had three days in a row of furniture deliveries-first the coffee table, then the chairs and finally the sofa. Between unpacking and the deliveries it was like Christmas!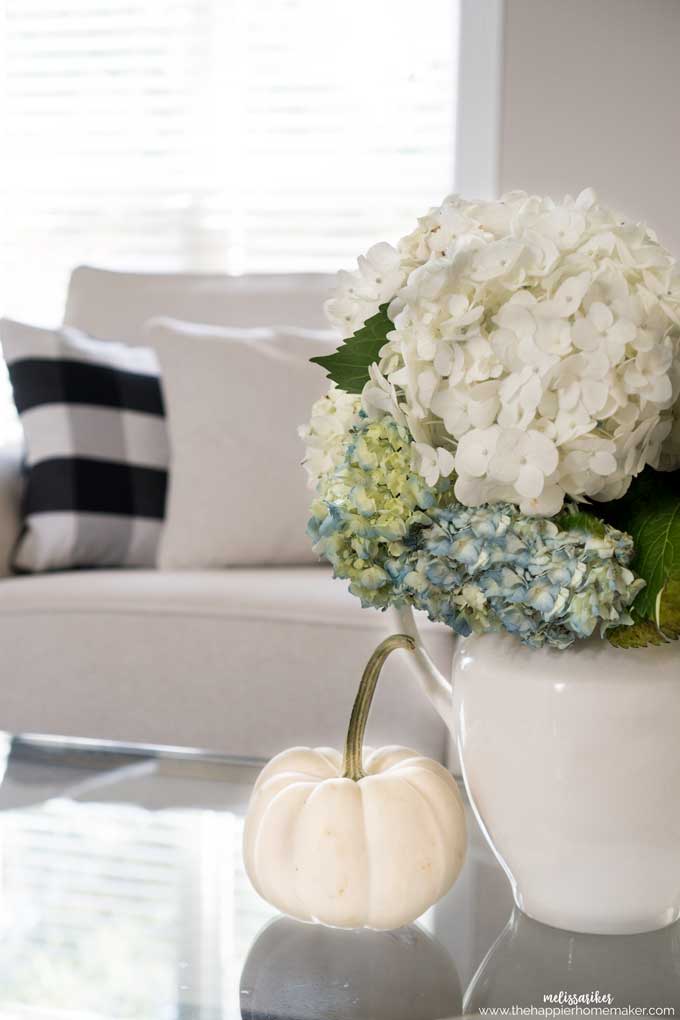 Of course I also had to stock up at the grocery store on white pumpkins and hydrangeas, my favorites! I clipped greenery out of our yard to add some touches to the room as well.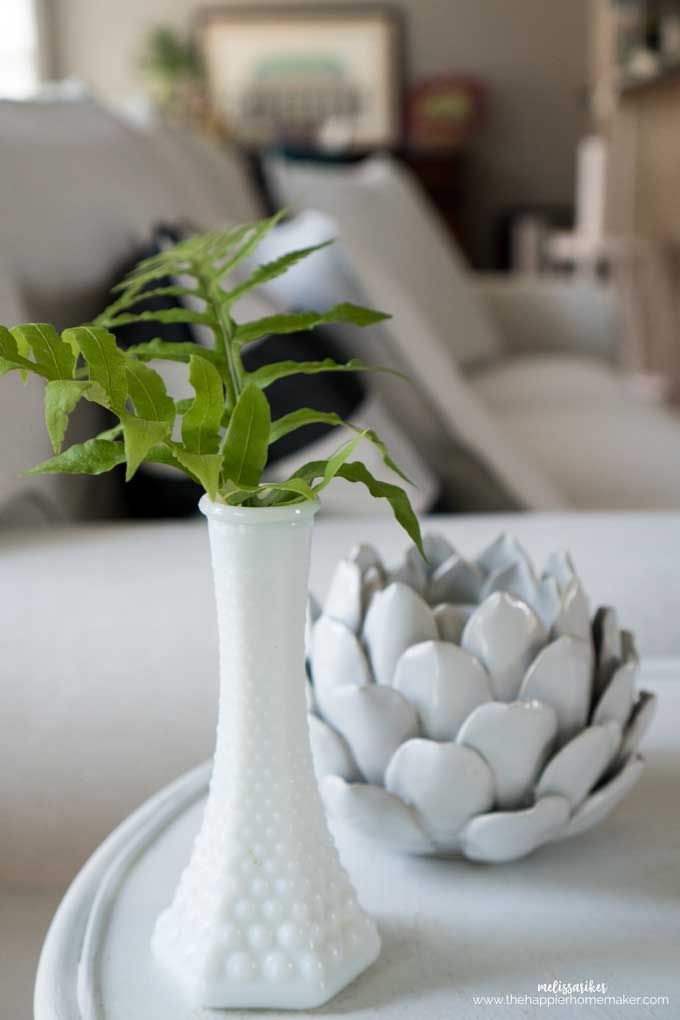 I can't tell you all how happy this room makes me, I really love it. One of my favorite touches is this olive tree I just ordered. I am getting a little too good at killing fiddle leaf figs so I decided to switch gears a bit on my houseplants. I love the dusty gray-green of the leaves!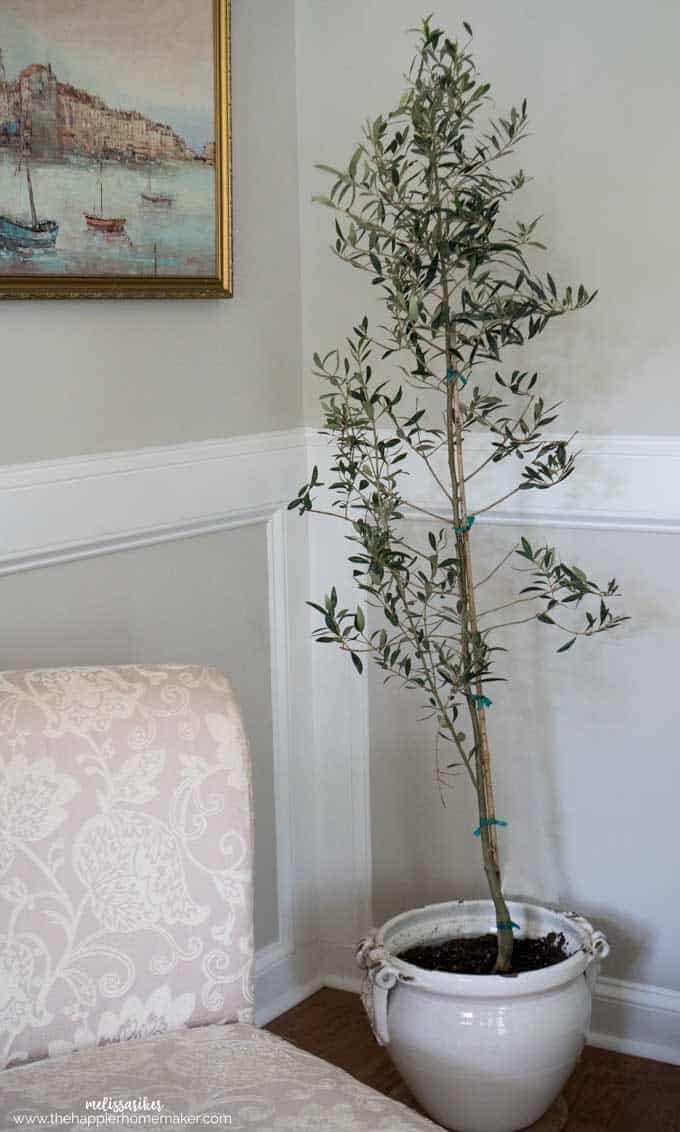 The other plant over by the window in the top picture is an avocado tree. I'm telling you, I have high ambitions for my green thumb in this house!! Any advice you might have for growing trees inside is welcome!!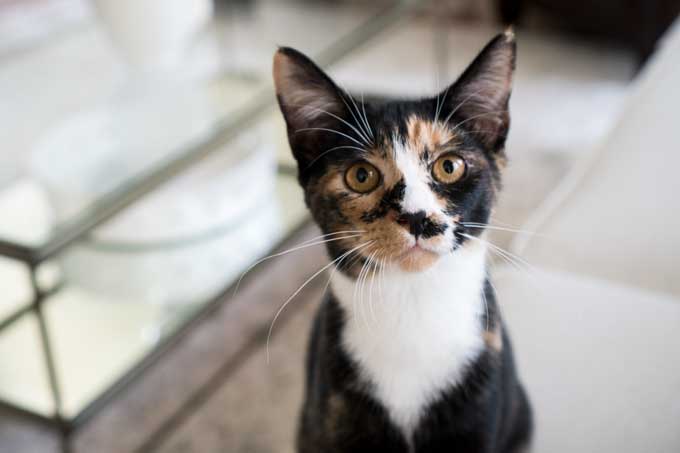 Of course I had to include a picture of our new kitten Jinx. She's a sweetheart, we really lucked out adopting her. She's the perfect addition to our family! I wish I had gotten her little paws in this picture-I've covered her claws in little pink nail caps to make sure she doesn't accidentally scratch the leather furniture-it's so funny looking to see her little manicure!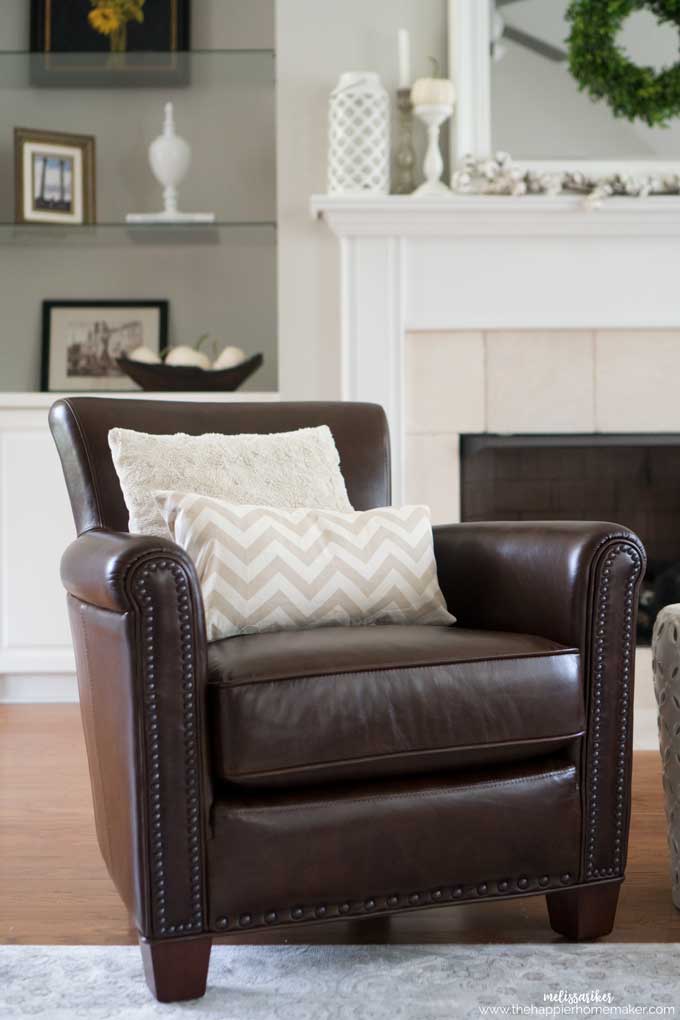 Don't you just want to settle right in the chair with a good book? They are SO comfy!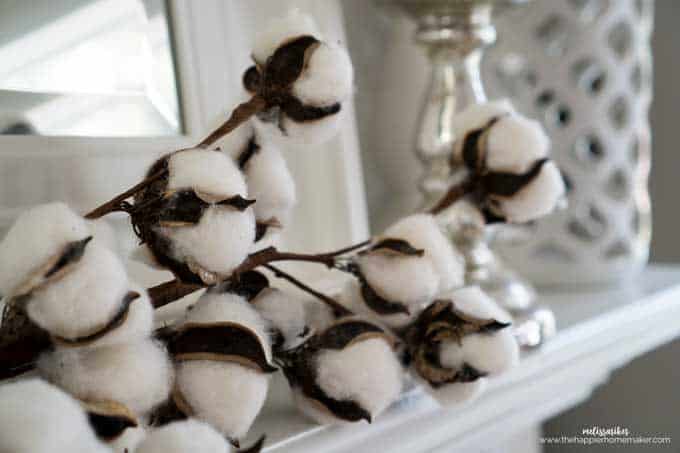 Thank you so much for letting me share this room with you-it's really been a labor of love and I couldn't be happier with the way it turned out.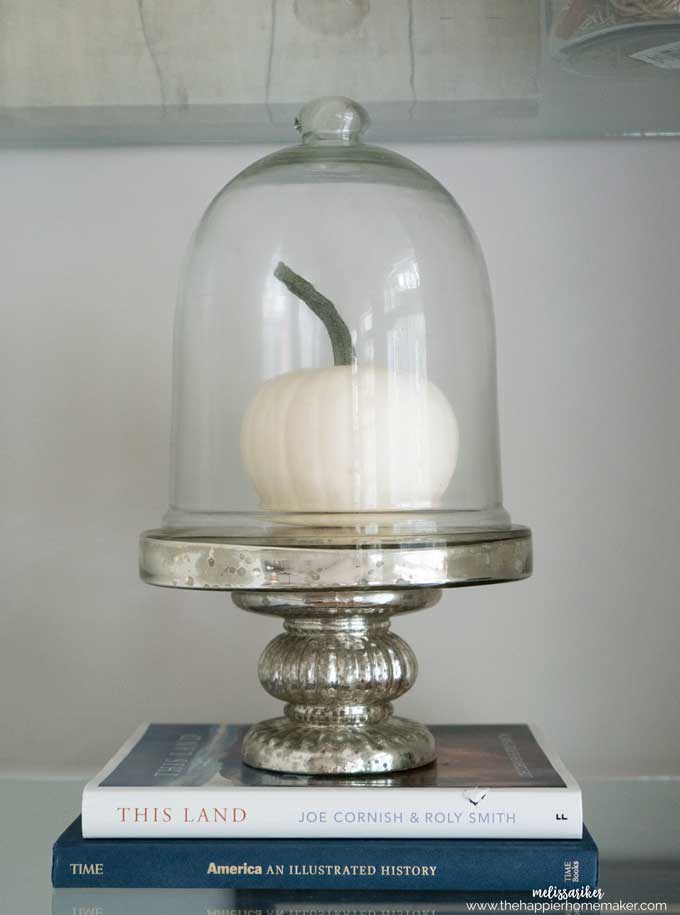 And even though it's still super hot outside here in Georgia, I'm happy to have some fall decorations to put up. (Can you see where the teething kitten decided to try and chew on my book before I put it up high??)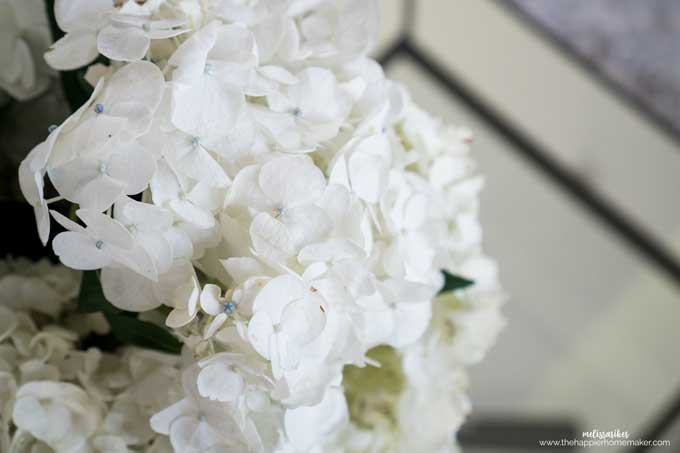 Let me know what you think of the living room in the comments! Do you think I'm crazy to have an ivory couch with three little boys? Would you have a white couch? I'd love to hear your thoughts!
Shop This Room:
[show_shopthepost_widget id="3482917″]