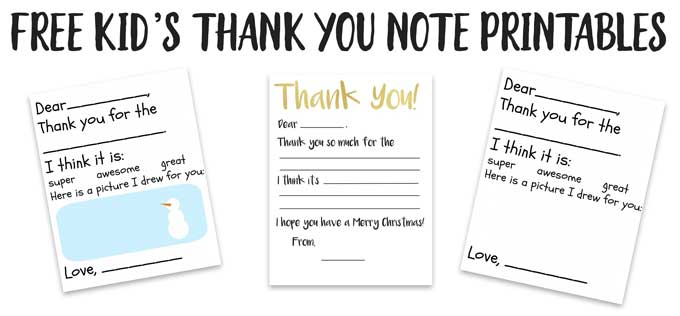 I am a stickler for written thank you notes (although they seem more and more rare these days.) For young children, however, it's unrealistic to think they can write all those thank you's after the holidays. They also struggle with what to write in their thank you notes. Years ago when I first started this blog I shared a printable thank you note template I had made for my older boys, who were then 3 and 4 that we used for years and years to help them write their thank yous. Now, my youngest son is 6 and while my older boys can write their own thank you cards themselves I decided to make an updated version of my printable kid's thank you notes for my littlest writer.
The thank you below is the original I made five years ago, you can find it here. This one is best for preschoolers or very early writers, it has room to draw a picture and very little writing required (but still gets the gratitude across to the gift-giver! To see and print this thank you note printable click here.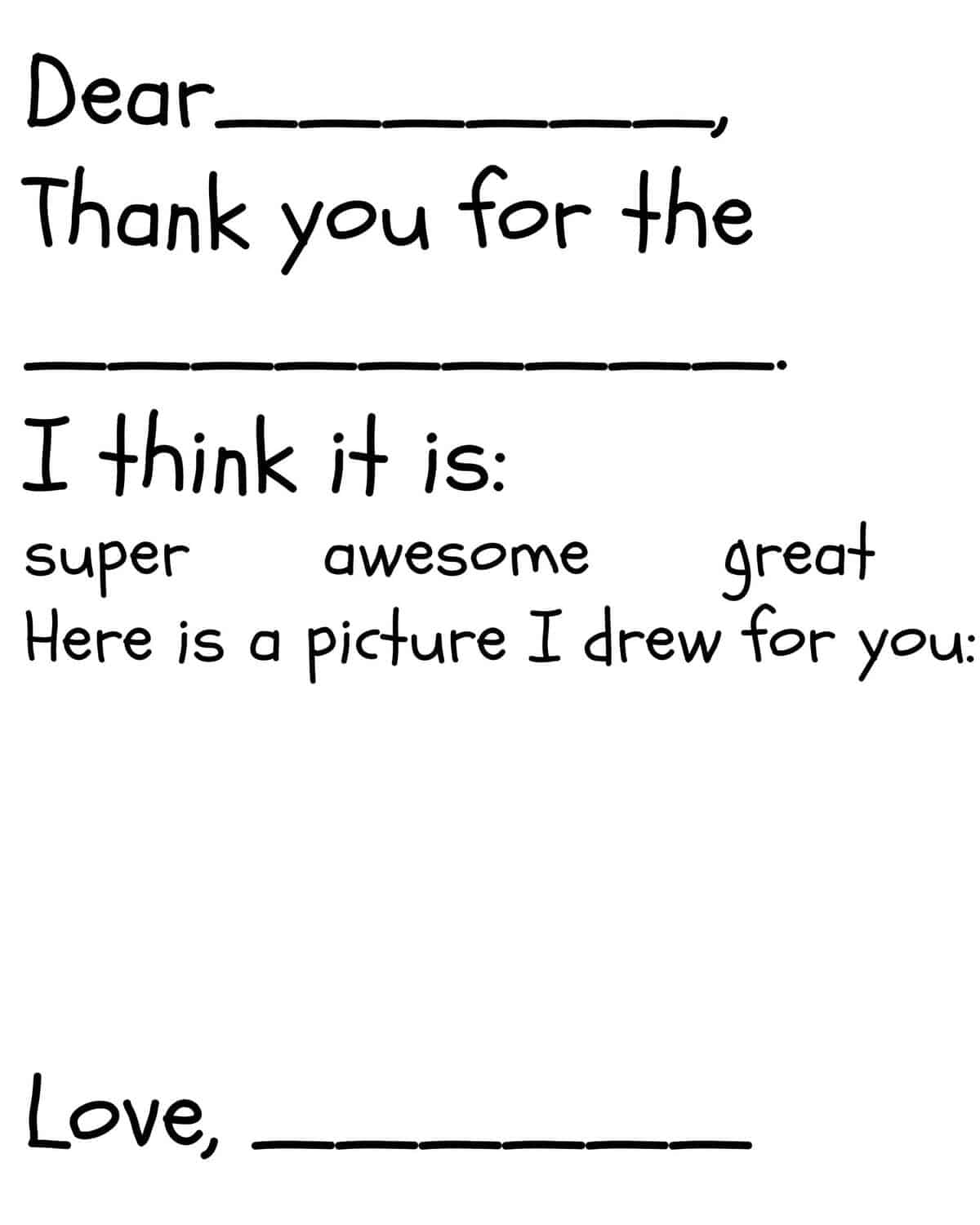 The new version is for slightly older children who can write a little more. My six-year-old first grader can fill this out without problems but the template format helps him not to get too tired to write multiple thank you notes in one session. Click here to download and print this older kid version!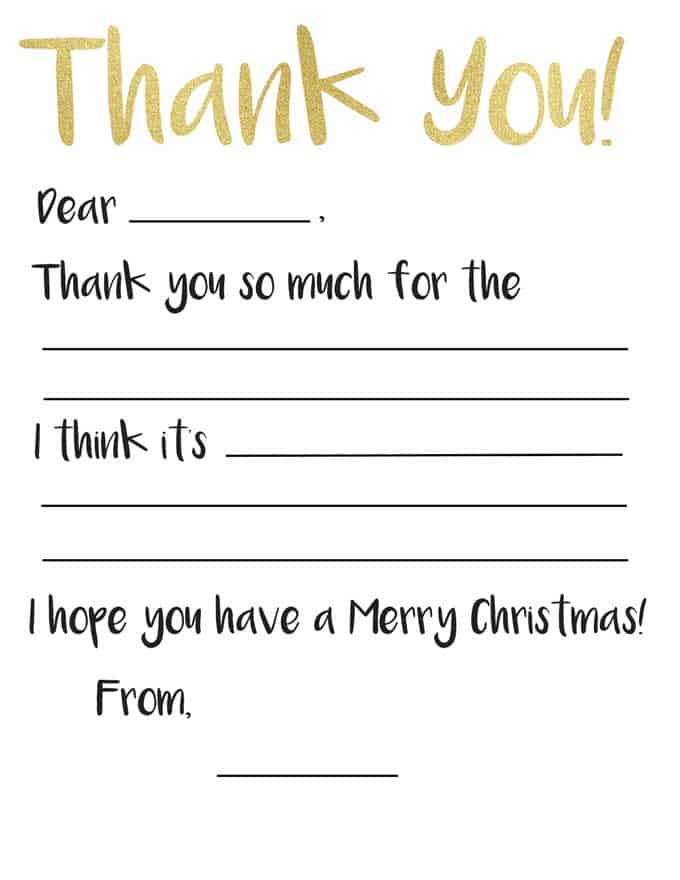 Are you a stickler for hand-written thank you notes like I am? How do you help kids say "thank you" for gifts their given?
Get Exclusive Printables for Subscribers!
Join our community to get subscriber-only bonus printables straight to your inbox every month!