Being stuck at home doesn't have to be boring. These kid's boredom buster activities are fun and educational!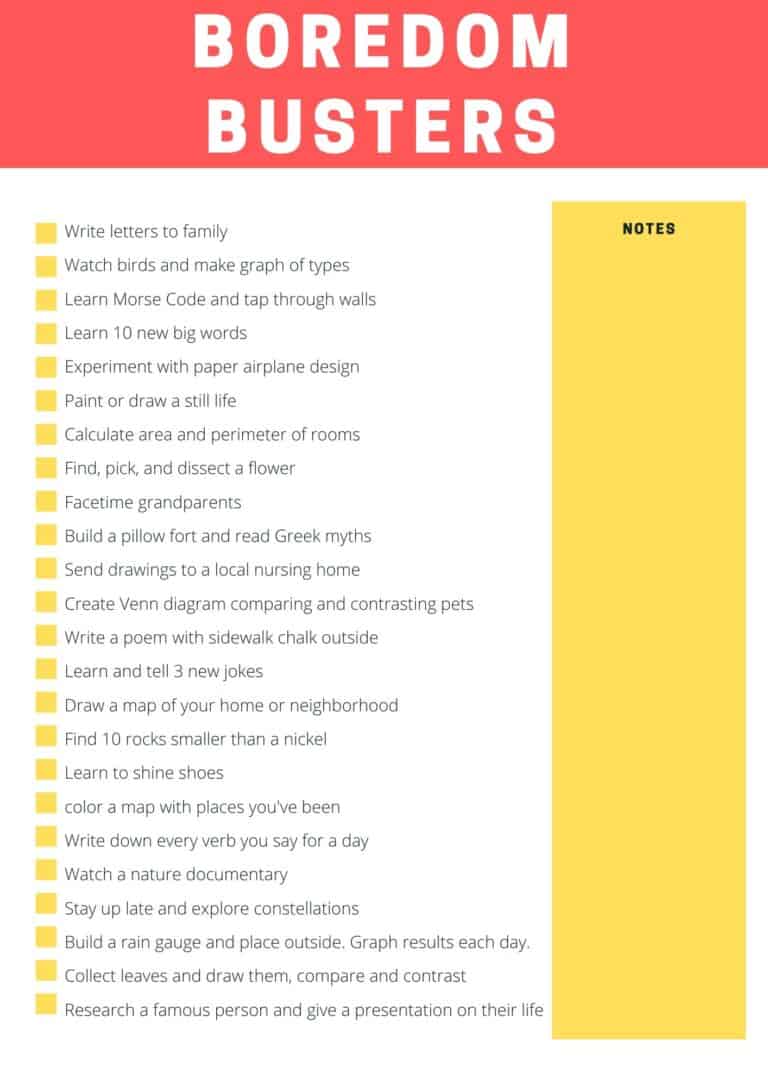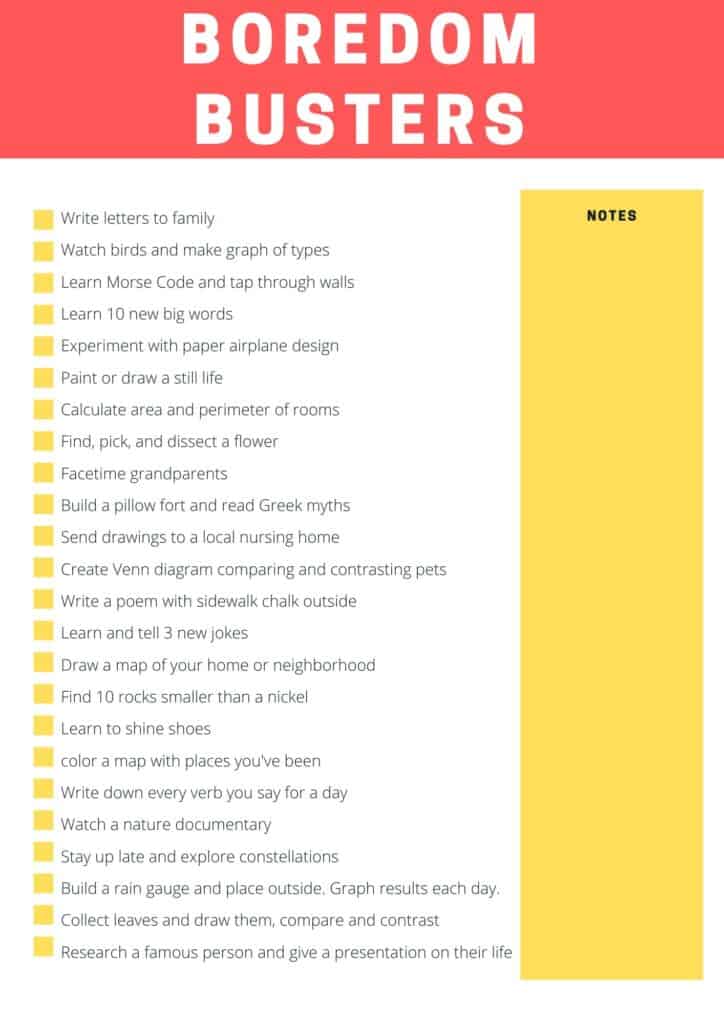 Interesting times call for creativity, right? With much of the country and, in fact, world, stuck at home for the foreseeable future I thought it would be fun to share some creative and low-tech boredom busters for the kids.
I've created a printable version of the list which you can have emailed to you by filling out the form below. I've also listed the activities below along with some helpful links. I hope these help you keep the peace in your home and provide the kiddos with fun, creative, and NON-SCREEN activities!
You might also enjoy my Science-Backed Homemade Hand Sanitizer, 8 Easy Pantry Meals, and easy Homemade White Bread during these crazy times!
Boredom Busting Activities for Kids
Write letters to family
Watch birds and make graph of types
Learn Morse Code and tap through walls
Learn 10 new big words
Experiment with paper airplane design
Paint or draw a still life
Calculate area and perimeter of rooms
Find, pick, and dissect a flower
Facetime grandparents
Build a pillow fort and read Greek myths (my favorite book/audiobook, affiliate link)
Send drawings to a local nursing home
Create Venn diagram comparing and contrasting pets
Write a poem with sidewalk chalk, affiliate link outside
Learn and tell 3 new jokes
Draw a map of your home or neighborhood
Find 10 rocks smaller than a nickel
Learn to shine shoes
Write down every verb you say for a day
Watch a nature documentary
Stay up late and explore constellations
Build a rain gauge and place outside. Graph results each day.
Collect leaves and draw them, compare and contrast
Research a famous person and give a presentation on their life
I hope this list is helpful to you. If you have additional activity suggestions, please leave them in the comments below to help inspire us all! We're in this together!