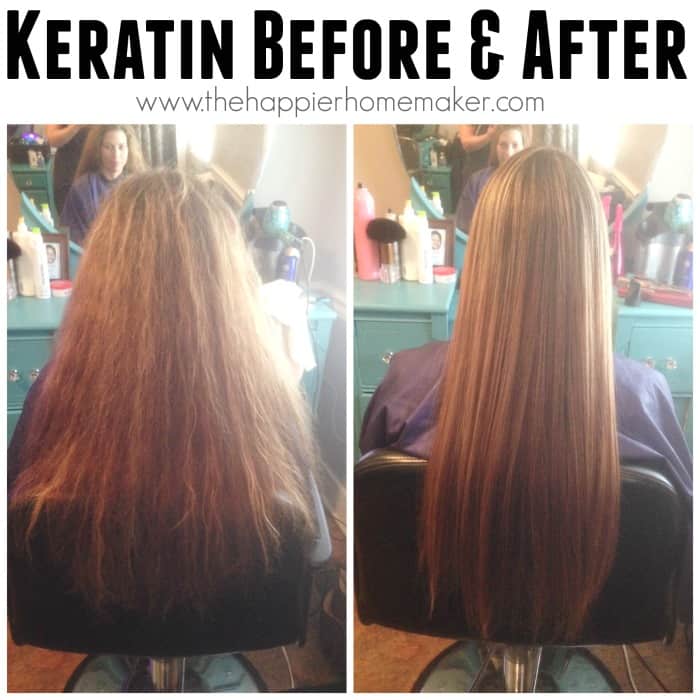 Updated in 2018! After seven years of receiving Keratin Treatments, I have updated this blog post (originally published in 2015) with my current thoughts, comparison of the Ulta Smoothing Treatment and Coppola Keratin Treatment and before and after pictures of Keratin treatment for curly hair. I also added a FAQ section.
As the reluctant owner of a head of unruly curly hair, I've been on the hunt for straight hair most of my life.  Now, don't get me wrong-I love curly hair-and I did have a few years where I embraced it and admit that it could even look very pretty at times.  But it was work.  A lot of work. 
And so much of how my hair looked depended on the humidity and ensuring nothing touched my hair or I didn't lean on my hair while sitting in the car or a chair-the slightest tousle and I'd have a crowning ball of frizz.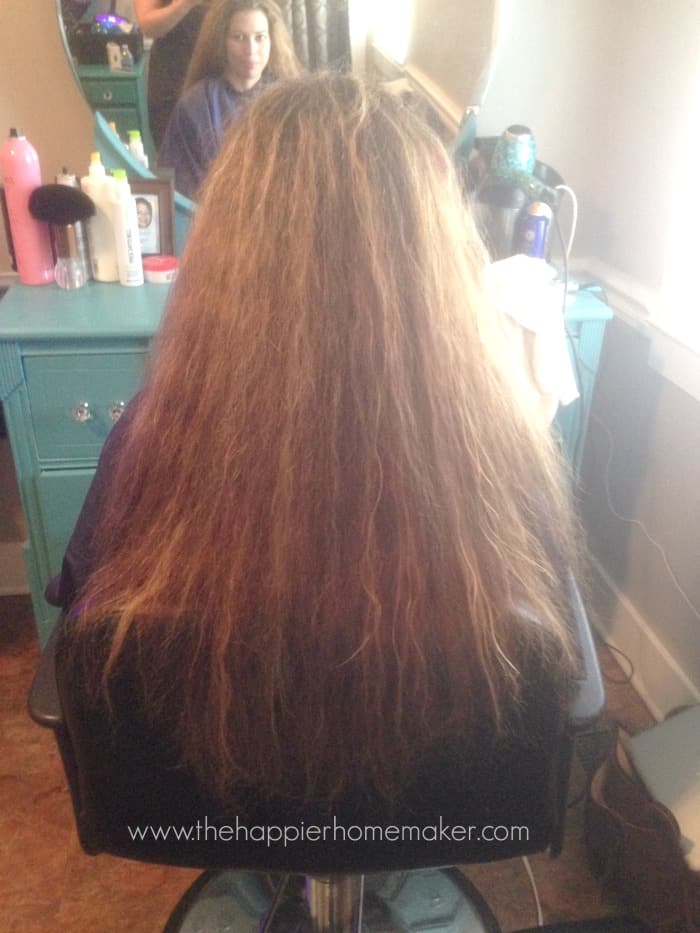 After having my oldest son my hair texture was changed remarkably and the curls loosened and no amount of scrunching would make them return.  I invested in a good straightening iron but after 3 kids in less than 5 years, I spent most of my time with my hair pulled back in a bun.  Not my best look.
After my third son was born, while my husband was deployed, I had had enough.  My cousin (who is an amazing stylist-more on that later) recommended I try a keratin treatment and I spent hours researching it.  Finally, I took the plunge and I haven't looked back.  Because I spent so much time researching keratin treatments before I pulled the trigger on getting my own I thought it might be helpful to others if I posted my experiences with it here.
Types of Keratin Treatments
My cousin Diah (find her at Teaze Beauty Lounge if you're in the South Carolina Lowcountry) uses Copolla Keratin-she says it's the best she's found.  There are two types of keratin treatments-the Blowout or Keratin Express, which takes a shorter amount of time but also lasts approximately 6 weeks, and the full keratin treatment, which is what I opt for. 
The Keratin Treatment Process
The full Keratin treatment usually takes about 3 hours for me-but as you all know, my hair is very long.  The process starts with a thorough clarifying shampoo to remove any buildup on the hair.  The hair is then blown dry and combed through.  The keratin mixture is applied to the hair, the stylist has to be sure to soak every strand.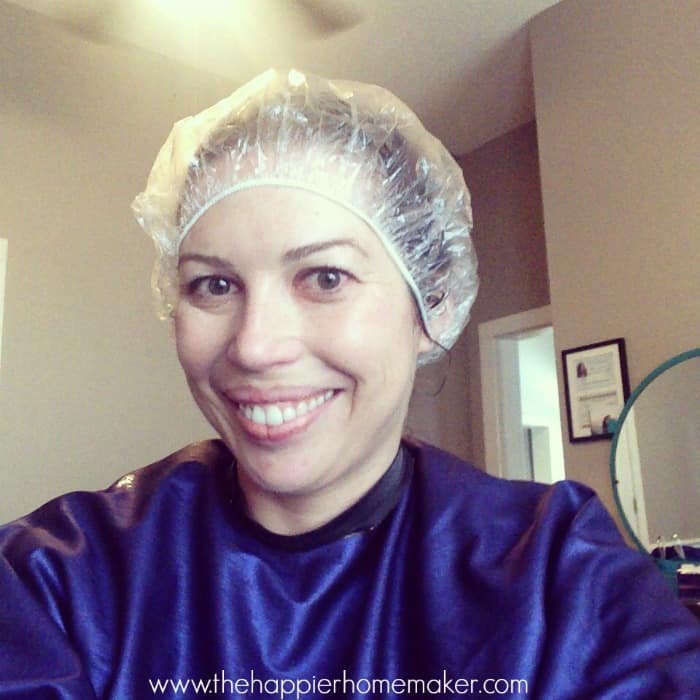 The keratin soaks on the hair for 20-30 minutes and then the hair is flat ironed with an extremely hot iron in very small sections.  After the flat ironing, you're good to go with smooth, silky hair!
What Can You Not Do After a Keratin Treatment?
The first three days after the treatment you cannot get your hair wet or do anything that would change the shape of it-so no ponytails, no brushing it behind your ears, etc.  It's a little trying but the results are worth it! The length of time the keratin lasts varies on how you take care of it but they say anywhere between 3-6 months.  I personally only get my hair treated twice a year and it's worked fine for me. It's important to remember to use hair products made for keratin treated hair for maximum results- I use this shampoo and conditioner as well as this dry shampoo.
Keratin Treatment Before & After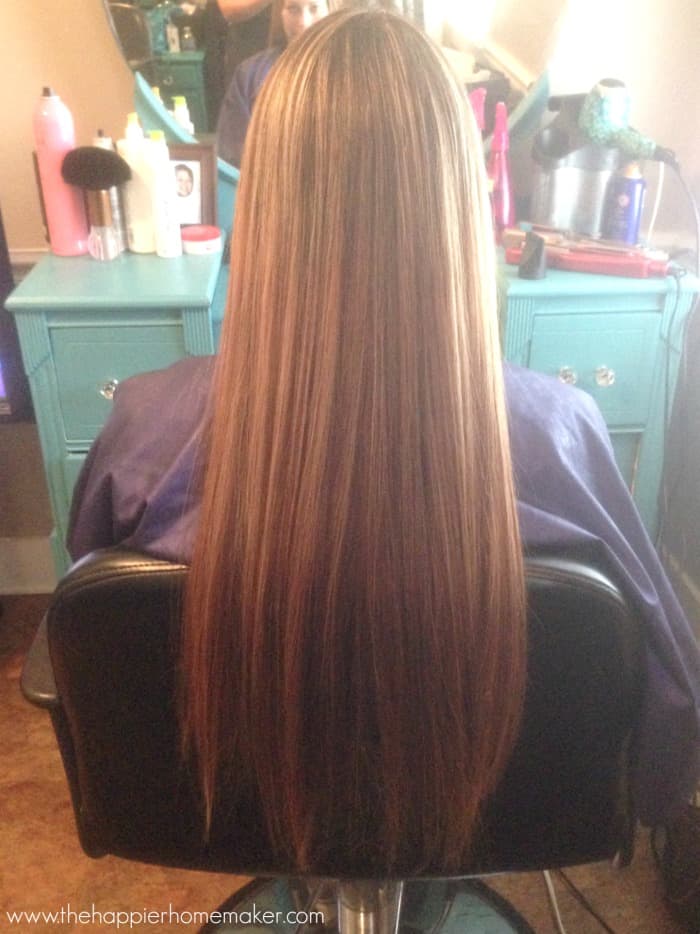 One of my favorite things about the keratin is that it wears off gradually, there is no line as your hair grows out as with other straightening processes so you have flexibility as to when you repeat treatments and it's not a huge commitment to try it once.
Keratin Treatment Lessons Learned
Over the past 3 years that I've been receiving keratin treatments, I've learned that not all keratin treatments are equal.  I tried a keratin treatment at Ulta (I believe they call it the Ulta Smoothing Treatment) last year when I couldn't make the drive to South Carolina to see my cousin and it was awful.  The stylist did not seem very familiar with the process and after I washed it the first time it was like nothing had happened. I felt like I had paid $150 for my hair to be blown out.  It was frizzy again within a week. I DO NOT recommend the Ulta smoothing treatment.
After that situation, I found a local stylist (in North Carolina)  that used Coppola keratin but her application process was different than my cousin's. She did not leave the keratin to sit on my hair for 20-30 minutes before drying and flat ironing. My cousin said this is an essential step and again, I had less than stellar results even though the keratin brand was the same as my cousin uses.
All this to say when choosing a keratin stylist be sure to get references from others that have gotten the treatment from that particular person and make sure they have experience using it.  In the past, I have asked stylists what kind of keratin they use and if they do not know off the top of their head (it happens, a lot!) then I do not want that person doing my keratin treatment. With the keratin treatment costing upwards of $200+, it's worth it to make sure you're getting what you pay for!
Keratin Treatment FAQs
Do I still do keratin treatments? I have been continuing with my keratin treatments but am going to take a break from it in 2018. Over the past few years I have had a lot of hair breakage and it's becoming difficult to keep my hair as long as I like it. (See my tips for growing long hair here.) My current stylist recommended I try a Brazilian Blowout next time I need smoothing as it works differently than the keratin treatments and may help with the breakage (which could be caused by too much keratin over the years since my hair is so long.) I will update this post when I do that treatment to compare.
How long does a keratin treatment last? I think this is highly individual. A lot depends on how often you wash your hair and how vigilant you are in using the right hair products. I find that I've been comfortable going 4-6 months between treatments. We lived in England for a year and I went the entire year and it was awful, I had been spoiled with smooth hair for so long!
Is the 3 day wait to wash after a keratin treatment torture? I get this question in emails a lot and it always makes me laugh! The three day way is annoying for sure, your hair will have a bit if a chemical smell to is and it's SO hard to remember not to put it behind your ears or pull it back with your sunglasses, etc. BUT it's worth it. And washing your hair on day 3 will feel like a little piece of heaven!
What do you do if your hair gets wet within the first 3 days after a keratin treatment? If your hair does get wet in those first three days (say you get caught in the rain, etc) don't panic. Simply dry the hair and go over the area that got wet with a very hot flat iron. No major damage should be done by little moisture. If you wash it though, don't expect your treatment to last as long or work as well as if you had waited the full 36 hours.