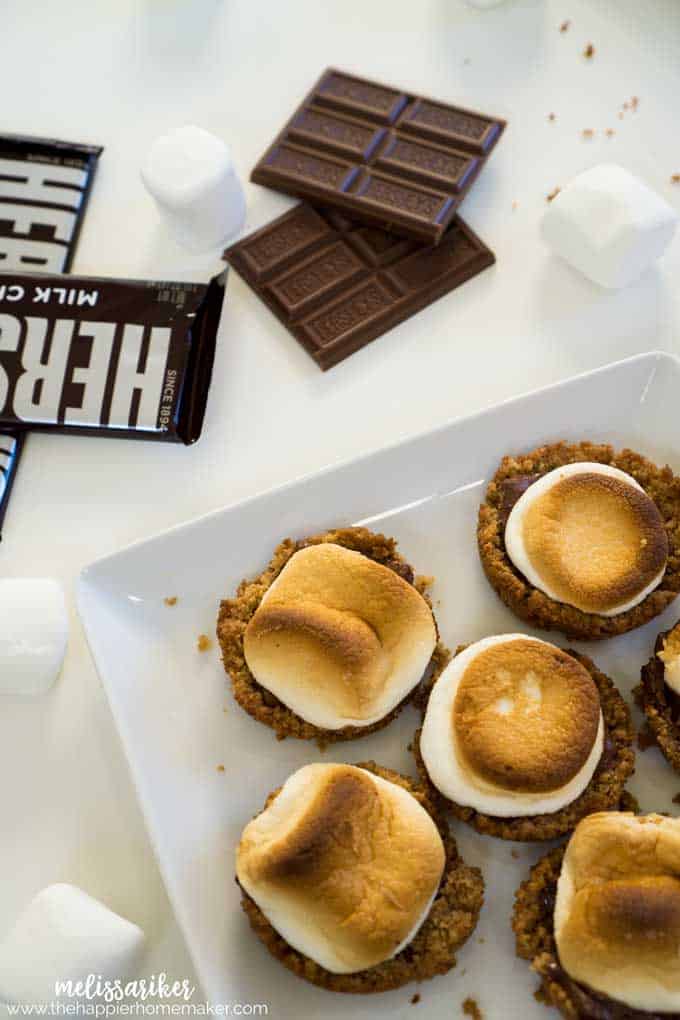 We're big on s'mores at our house, I think we have them at least once or twice a month. At our home in North Carolina we had a great yard with a fire pit to roast our marshmallows over but here in DC we've had to improvise a bit.  I was dying to try making them in the oven and my family was happy to taste test for me. The result? These delicious little Indoor Baked S'mores Bites are AMAZING.  I dare say I like them even better than traditional s'mores…it's true! Give them a try, I'd love to hear what you think!
Ingredients:
9 graham crackers
1/3 cup powdered sugar
1 stick (8 tbsp) butter, melted
2 Hersheys chocolate bars
12 large marshmallows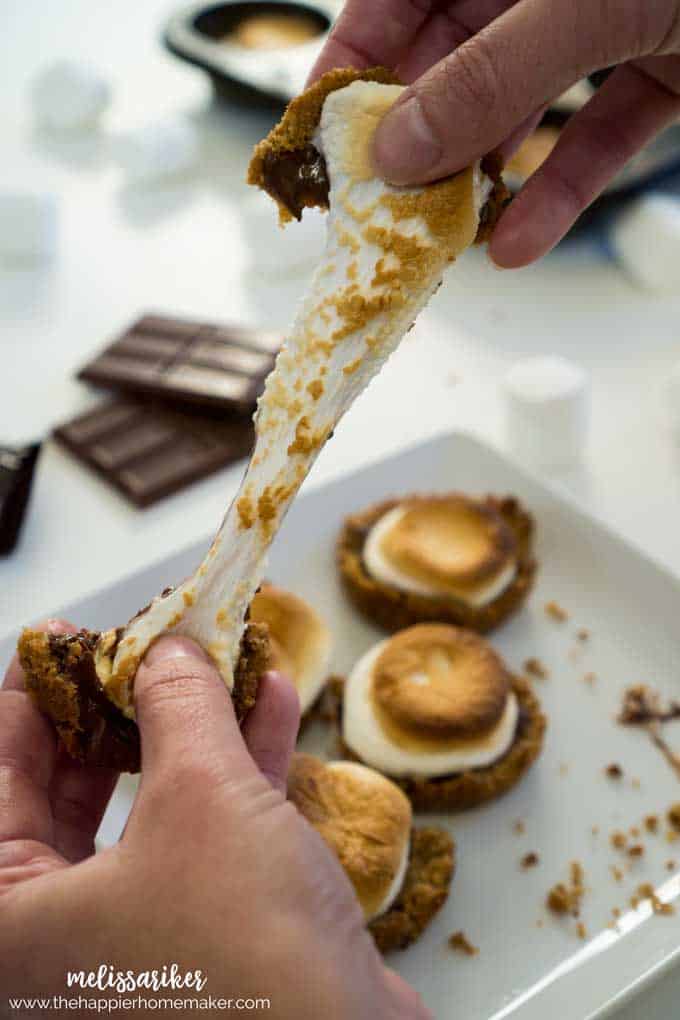 Instructions:
Preheat oven on broil-set it on high. Pulse graham crackers in a food processor or blender (affiliate link) until finely crumbed. (Alternatively you can put them in a gallon plastic bag and beat the heck out of them with a rolling pin!)
In a medium bowl combine graham crackers and powdered sugar, stir to combine. Pour melted butter in mixture a stir well.  Spoon graham cracker mixture into the bottom of greased muffin pan (about 2 tablespoons each.) Pack graham cracker mixture down firmly in the muffin pan to pack.
Top each crust with two sections of chocolate and one large marshmallow. Broil uncovered for about 6 minutes, or until marshmallows are browned on top.  Remove from oven and allow to cool 15 minutes before removing from pan. (Trust me on that one-they will fall apart if you don't let them cool first!)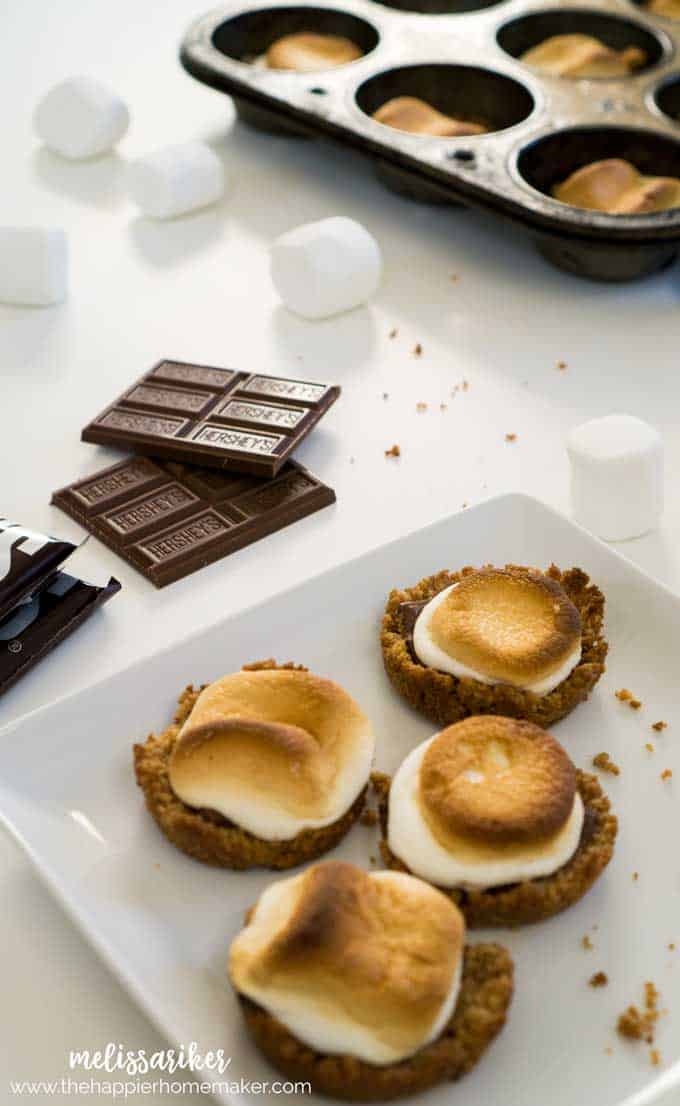 Yum, right??
Here are a few more s'mores recipes you might like!