Creating an ice cream sundae bar with our free printables is a great way to celebrate the summer!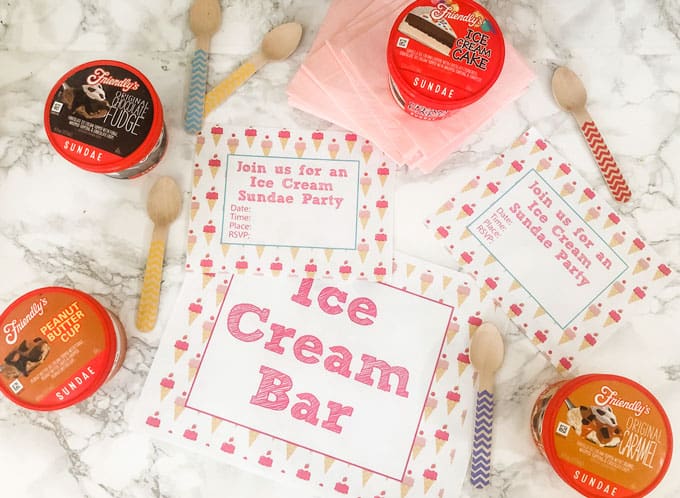 It's hard to believe but the school year is already over here in Georgia. It's also already in triple digits temperatures so I was inspired to create an Ice Cream Sundae bar to celebrate the end of another wonderful school year!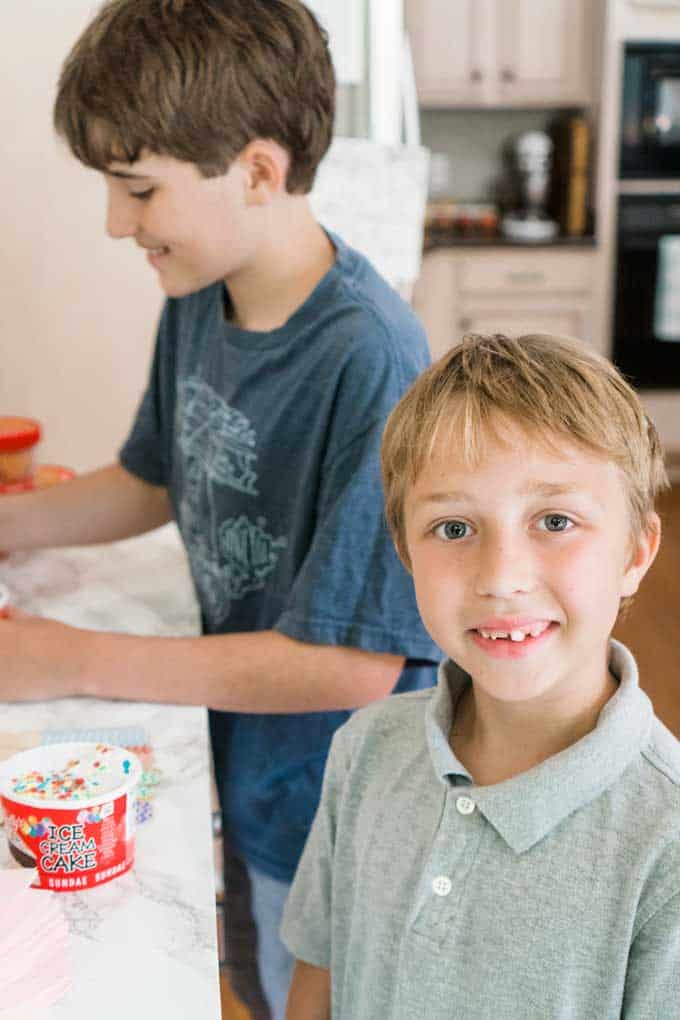 If you set up a topping bar you can use these pre-named or blank labels to share them! Click here for the pre-made labels and here for the blank labels.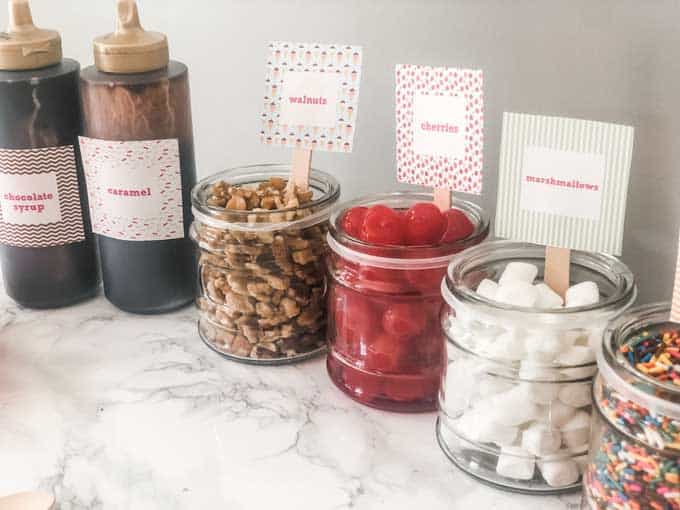 I also created some fun labels and invitations for you to use to throw an ice cream party of your own, you can download the sign here and invitations here. Simply print the invites on cardstock and you'll be ready to party!
The boys were so excited when they saw that not only did I get all of their favorite ice cream flavors, but we were going to have an impromptu family ice cream party to reward them for a great school year!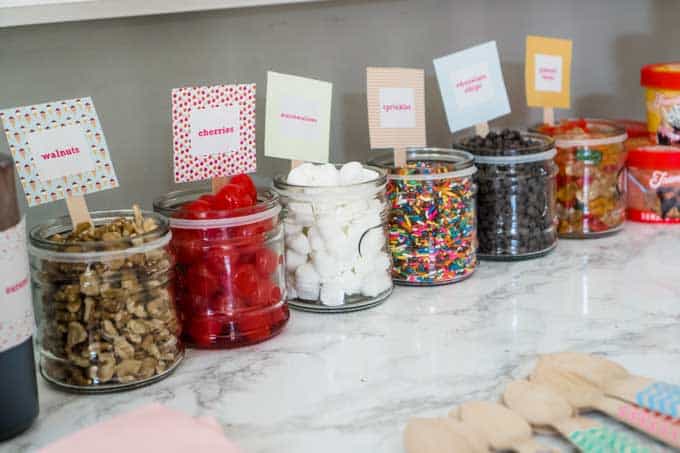 I knew with the variety of flavors and toppings to offer the boys wouldn't be disappointed!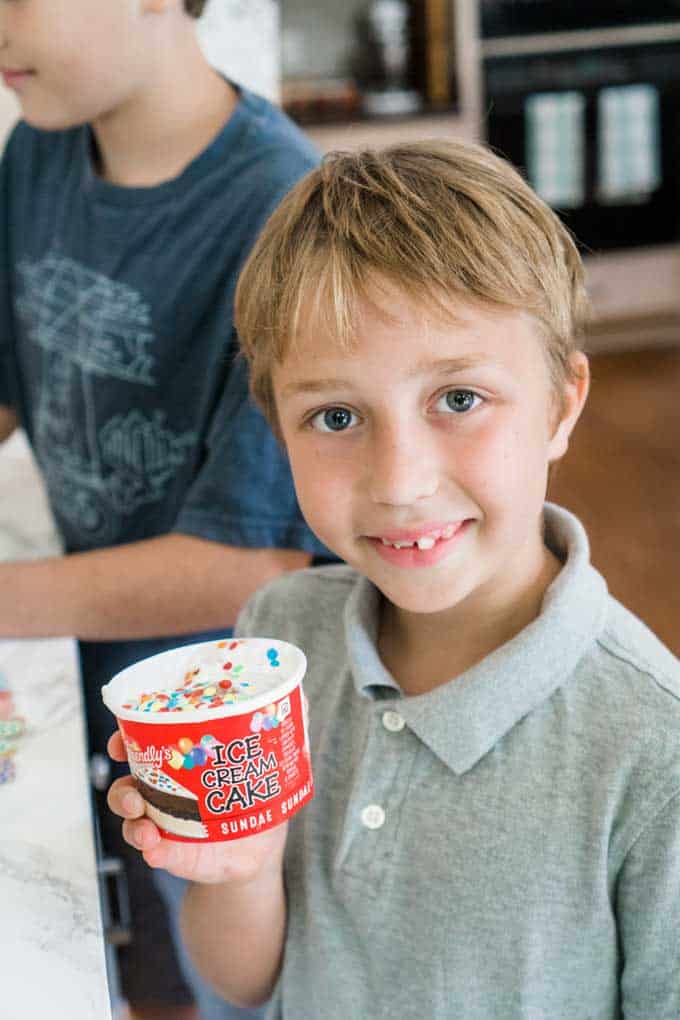 Who could resist treating that cutie with layers of deliciousness for a job well done in second grade??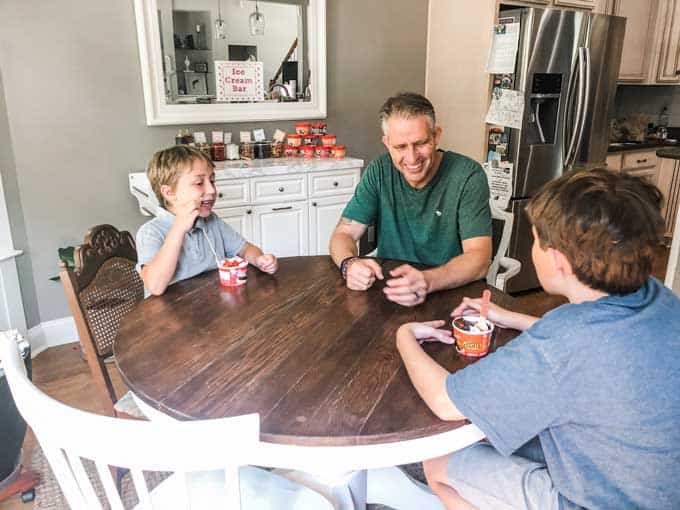 We'll definitely be pulling out this ice cream party idea for my middle son's birthday next month as well. The single serving Friendly's Sundae Cups make having an Ice Cream Sundae Party so easy!