This post has been sponsored by Friendly's. All thoughts and opinions are my own.
Creating an ice cream sundae bar with our free printables is a great way to celebrate the summer!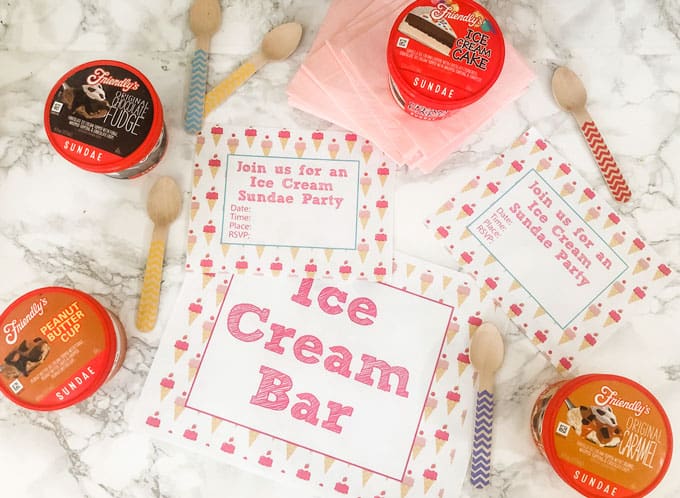 It's hard to believe but the school year is already over here in Georgia. It's also already in triple digits temperatures so when I spotted some Friendly's® Sundae Cups on a recent trip to Kroger, I was inspired to create an Ice Cream Sundae bar to celebrate the end of another wonderful school year!
I love these single-serve Friendly's Sundae cups. Because everyone in our family prefers different flavors, there's something fun for everyone! I love the Chocolate Chip Cookie Dough and my husband loves the Reese's Peanut Butter Cup. My boys love them all but the Ice Cream Cake tends to be a favorite so I always stock up on that one!!
Click here to learn more about Friendly's Ice Cream and see all the many flavors they offer.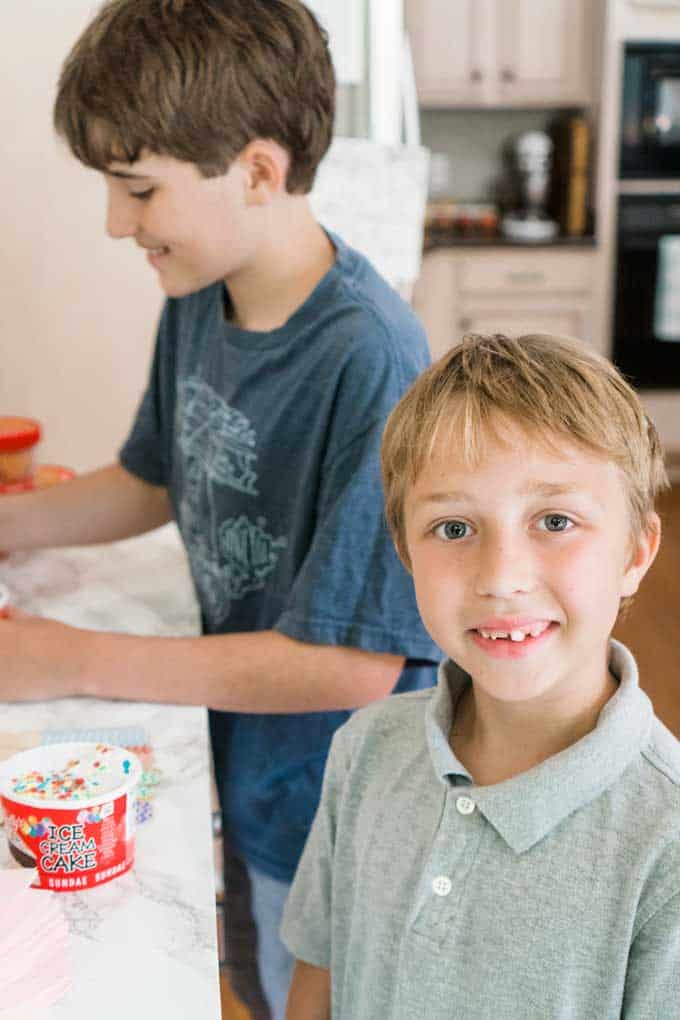 Friendly's Sundae Cups are a complete ice cream sundae all in one cup, so there's no need for any additional toppings! Each sundae has a unique combination of toppings already in the cup so it's a one-stop shop for having an ice cream party! The best part is the layer of ingredients in each cup so you're digging into real ingredients and toppings with each bite.
I created some fun labels and invitations for you to use to throw an ice cream party of your own, you can download the sign here and invitations here. Simply print the invites on cardstock and you'll be ready to party!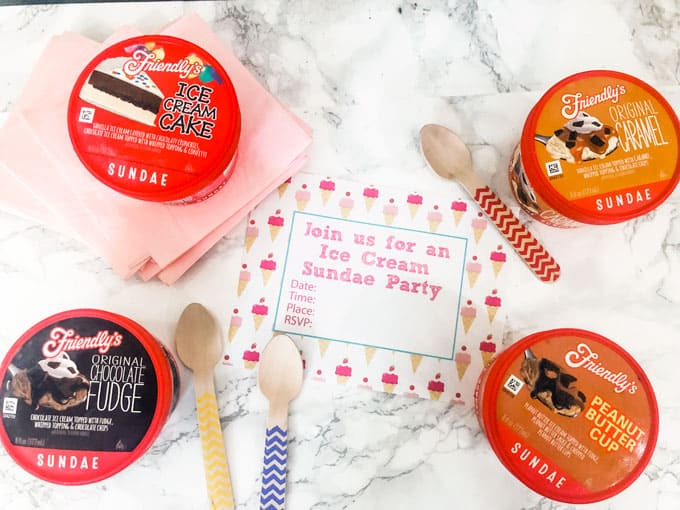 Like I mentioned, for our little party we picked up the sundae cups at Kroger in the freezer section, then I also grabbed some napkins and disposable spoons as well as water bottles for the kids.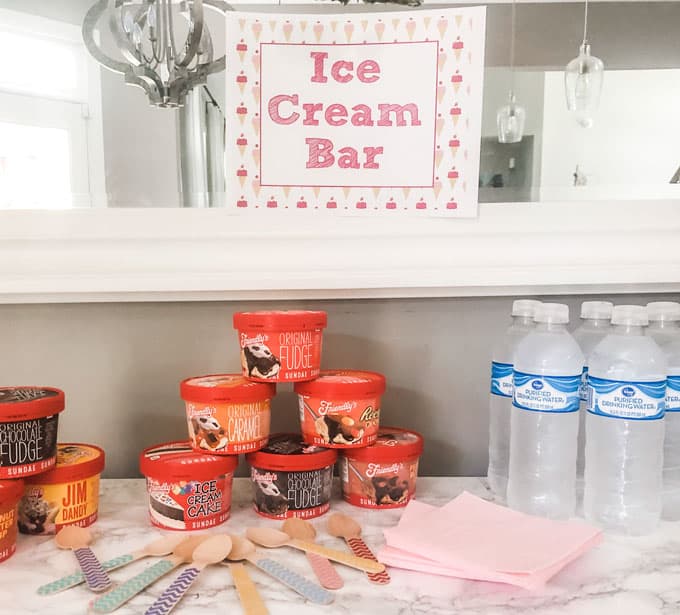 The boys were so excited when they saw that not only did I get all of their favorite Friendly's Sundae Cups, but we were going to have an impromptu family ice cream party to reward them for a great school year! I knew with the variety of flavors to offer the boys wouldn't be disappointed!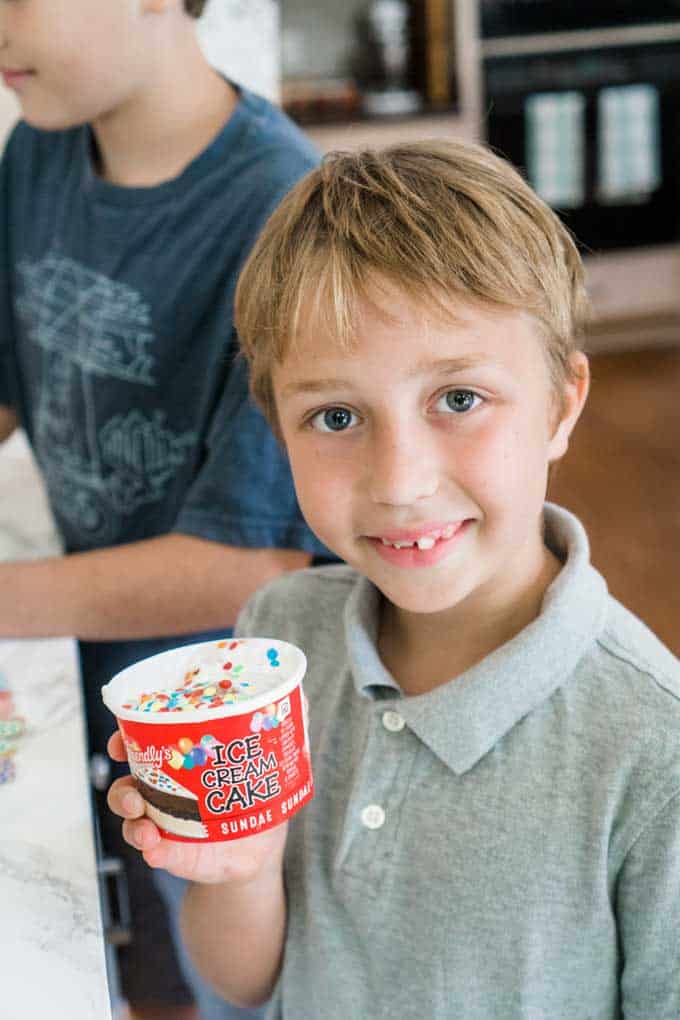 Who could resist treating that cutie with layers of deliciousness for a job well done in second grade??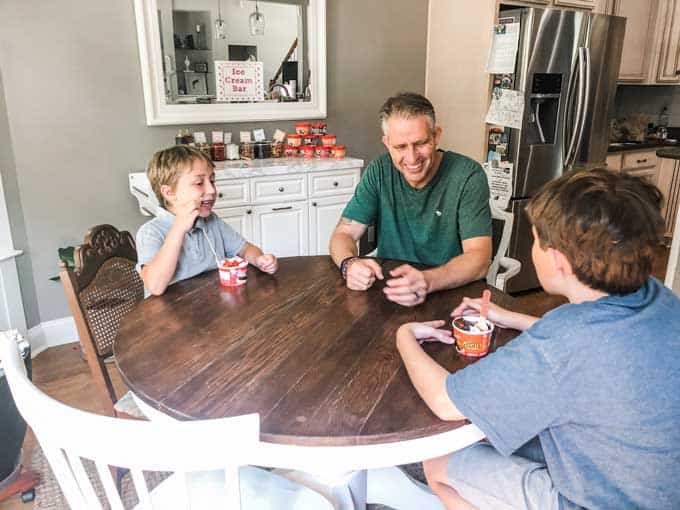 We'll definitely be pulling out this ice cream party idea for my middle son's birthday next month as well. The single serving Friendly's Sundae Cups make having an Ice Cream Sundae Party so easy!