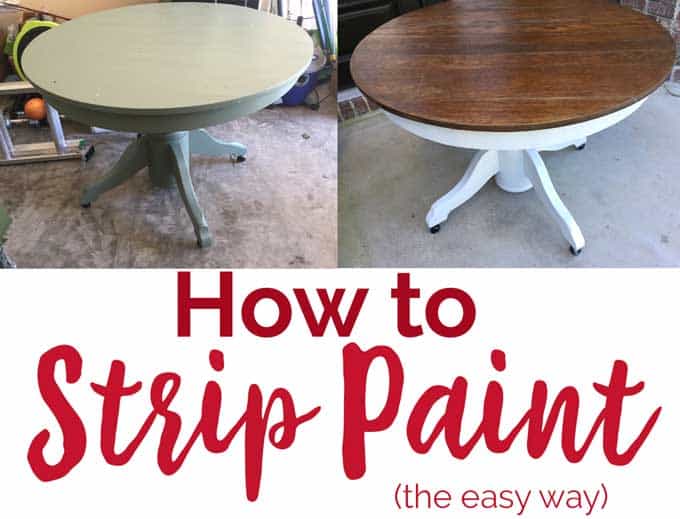 When we moved into our house last summer I knew there were a few areas that I wanted to buy furniture for. I've already shared our new living room furniture but hadn't yet told you about our search for the perfect furniture for our eat-in kitchen area. Here is a picture of the space when we bought the house, before painting the walls and changing the lighting.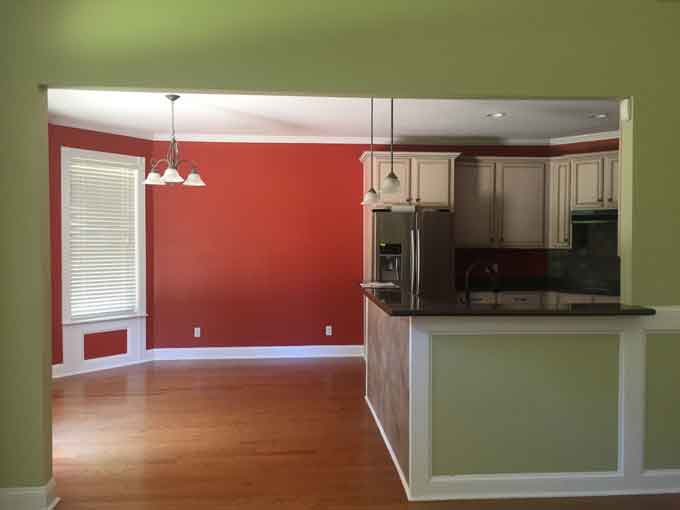 I knew from the get-go that I wanted a round table in this space. We're a family of 5 and eat dinner in our regular dining room, I saw this space more for my boys to have breakfast at in the mornings before school and do homework so four chairs would be enough. My husband was also wanting us to find something old to put in the space rather than buy a new table. Scouring the local vintage shops became our new hobby! Finally we found a table with the perfect "bones" for our space. It was painted a pretty sage green that unfortunately did not at all look good with our wall paint. It was time to strip that paint off to see what was underneath!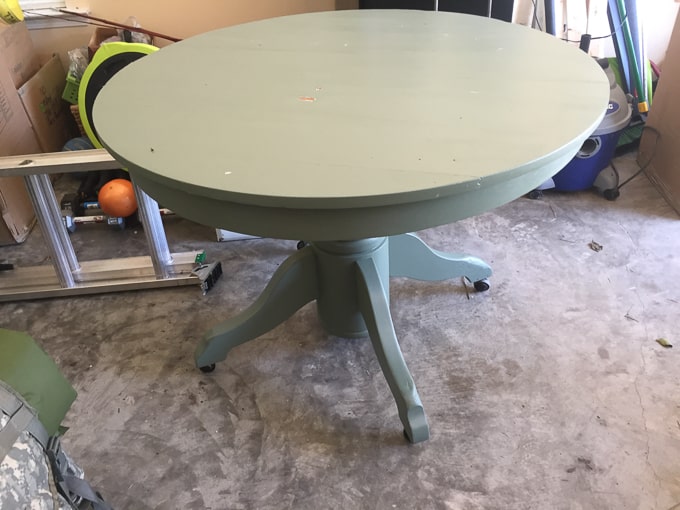 Years ago I realized that the easiest way to strip paint is with Citristrip. It's a gell so it's not messy and doesn't have all the fumes other methods have.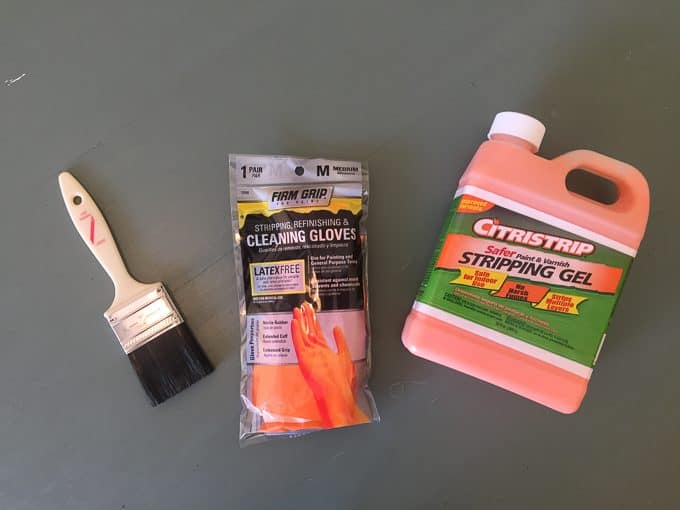 Supplies:
Citristrip Stripping Gel
Paint brushes
Scraper/Joint knife
Sanding block
Safety Gloves
Protective Eyewear
Stain or Paint of your Choice to finish surface if desired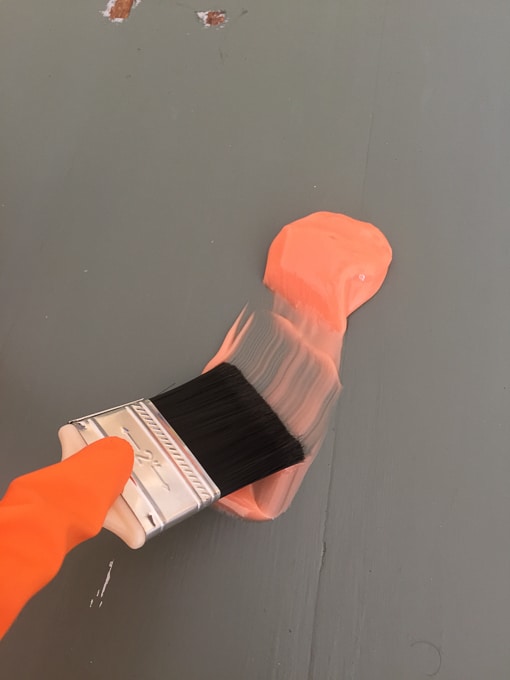 Instructions:
Clean your surface of dust and debris. Put on your gloves then apply a generous coat of Citristrip to the painted surface using a paint brush, you'll notice the Citristrip has a thick, gel-like consistency and does not have the strong odor of other paint strippers.  It is important to use a thick coat (if your Citristrip begins to dry out, it was not thick enough.)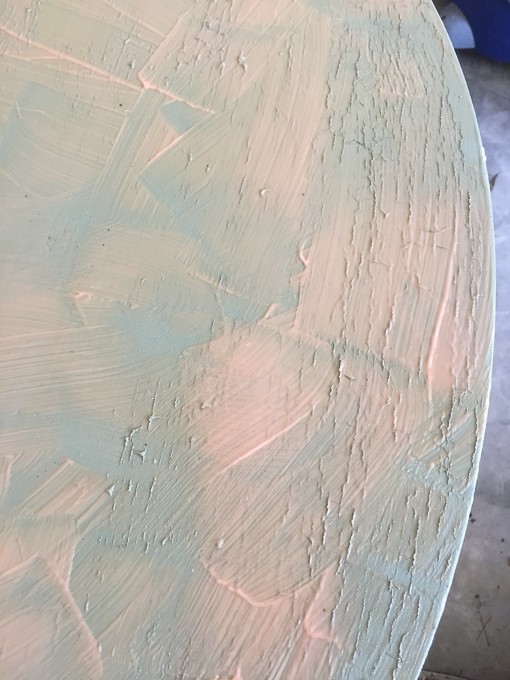 Allow the Citristrip to sit on the project for 30 minutes and test a small area with your scraper.  You can leave the Citristrip on the project for up to 24 hours before scraping.
Scrape the Citristrip and paint off the surface, scraping in the direction of the wood grain. The paint should be removed easily.
Remove paint debris and thoroughly clean the bare surface.  Sand surface lightly to remove any residual paint if necessary. That's it!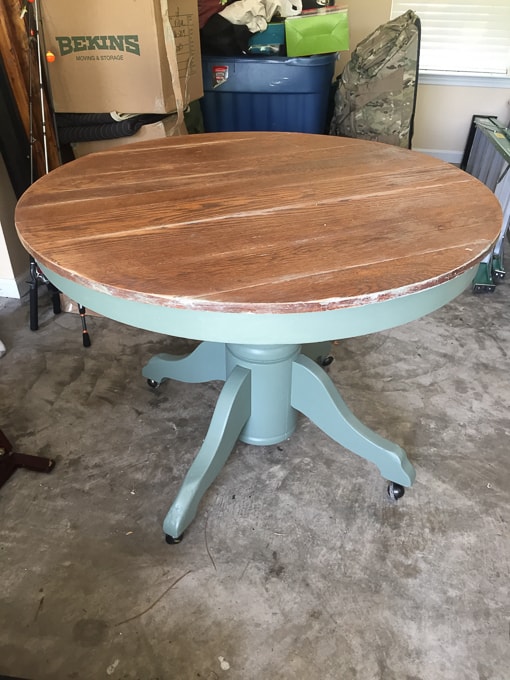 (I only stripped the top of the table that I wanted to stain, I painted straight over the sage paint on the bottom using three coats of this white milk paint.) I used this Dark Walnut stain on the top. I simply used an old cloth to apply it in the direction of the wood grain.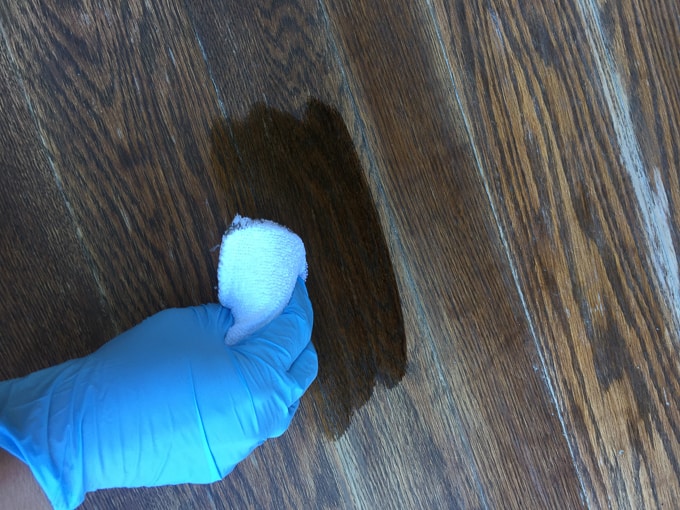 It applied beautifully, even in the areas you can see where there was some paint residue I couldn't remove without damaging the wood. I used two coats of the stain followed by two coats of this polyurethane. Here is the table after the staining and painting were complete.
And here is the table in our eat-in kitchen, doesn't it fit perfectly?
I'm so pleased with the final look of the table and grateful I was able to transform it into exactly what I wanted!
Have you tried stripping paint before? Tell me about it in the comments!