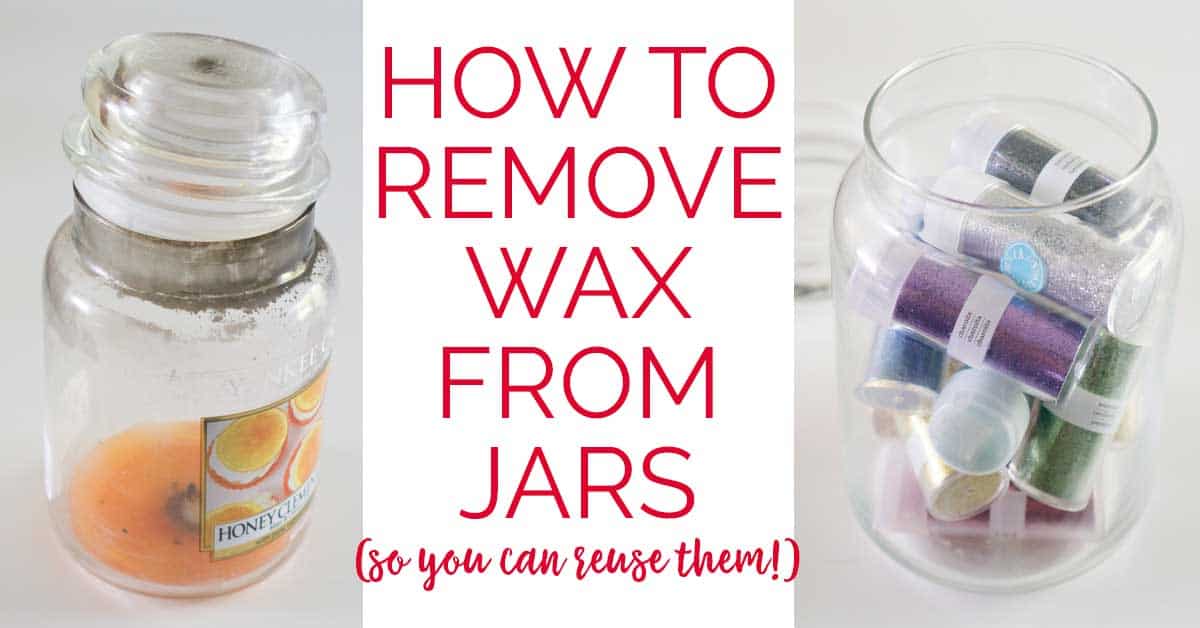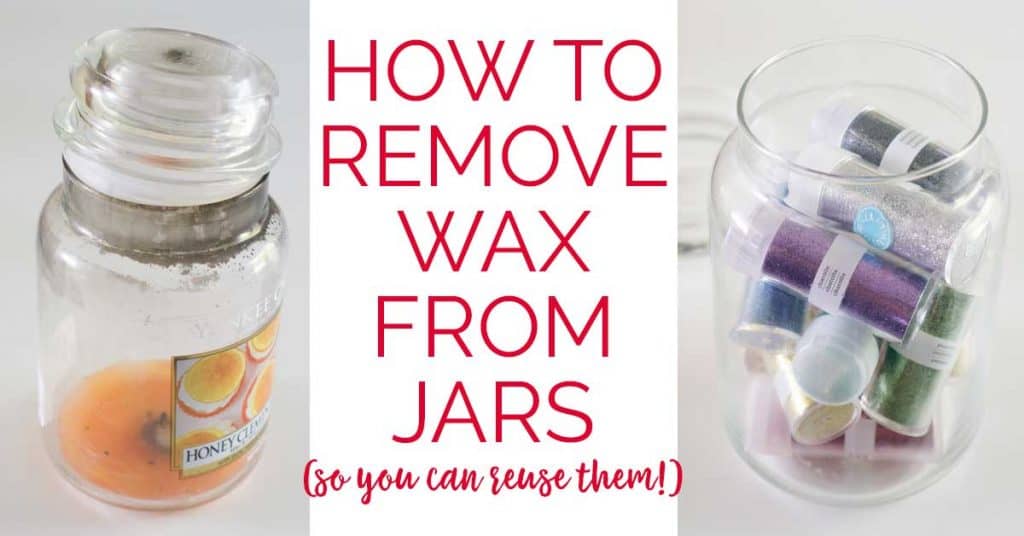 I love reusing candle jars for storage-especially in my craft room. They are perfect for holding everything from ribbon to glitter. But how do you remove wax from old candle jars so you can reuse them? I have a super easy way to get those used candle jars sparkling clean for you today-it's easier and faster than you think!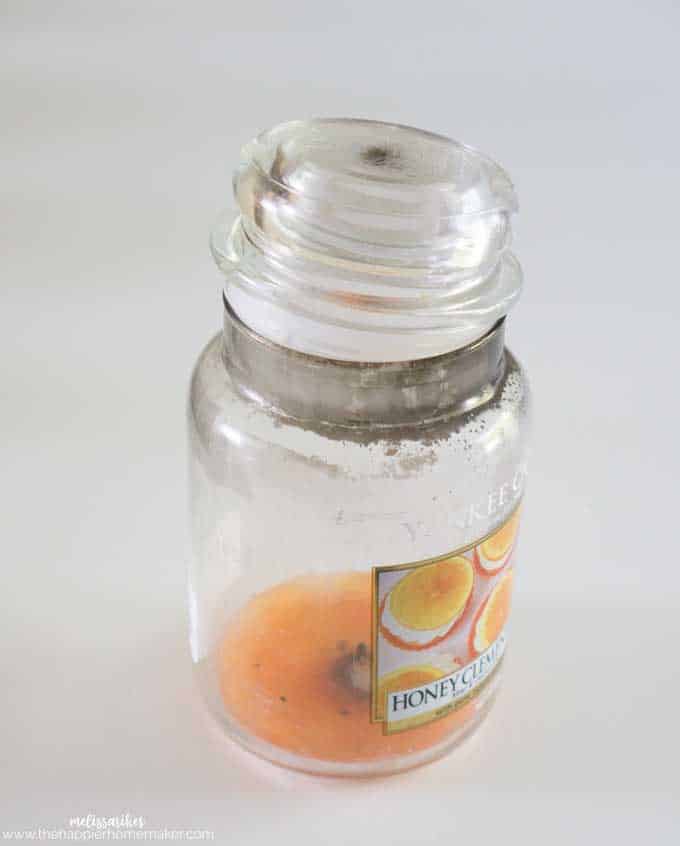 There are really three things we need to remedy so we can reuse old candle jars-the wax, any sooty buildup, and the labels. Luckily it's not hard to fix! Depending on how much wax is on your jar first chip away at it with a butter knife to remove large chunks (I didn't have to do this on this candle because not much wax is left-if you candle has a significant amount of wax and you skip this step you won't get good results, try to chip away the big portions the best you can.)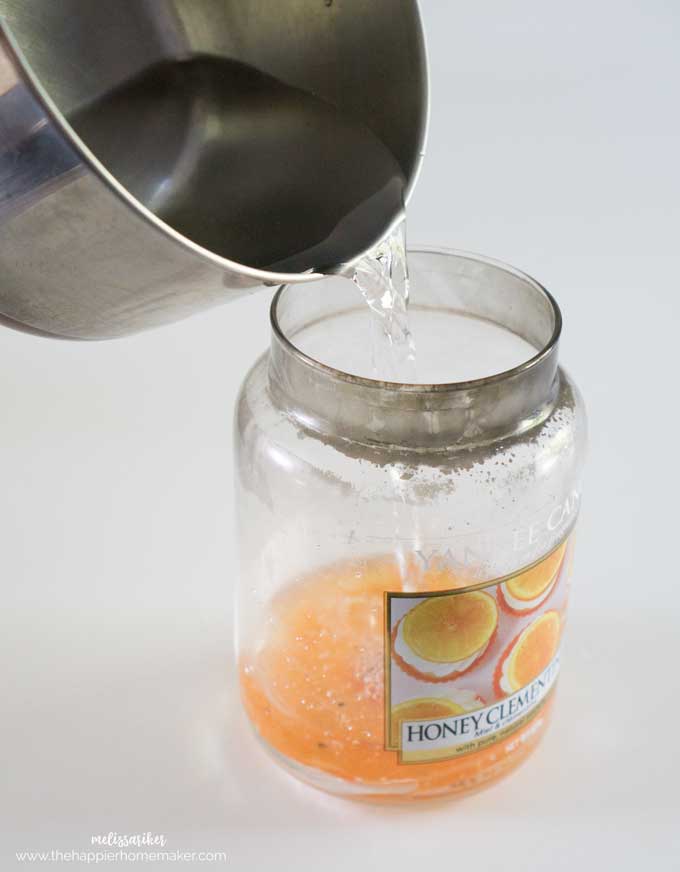 In a kettle or small sauce pan bring about two cups of water to a boil (depending on the size of your jar.) CAREFULLY pour the water into the jar and allow it to sit. The water will melt the wax and the wax will start to float to the top of the water surface. Allow the water and wax to cool completely-you will end with a wax disc at the top of the water line. Pour out the water-if your jar is not tapered at the top the wax will come out easily, if your jar is tapered like my Yankee Candle jar you'll need to break the wax disc to remove it.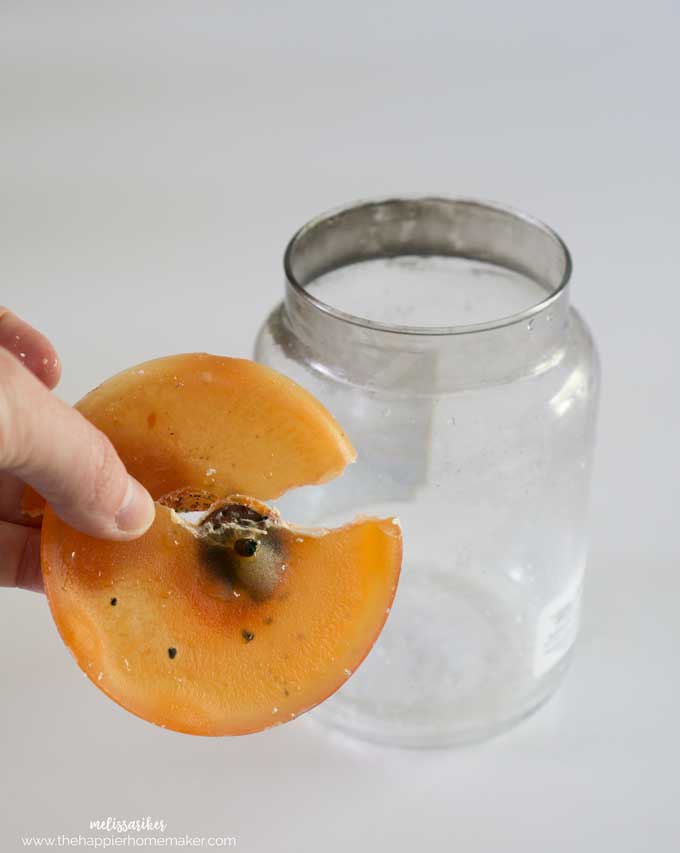 Too easy, right? Now for those labels and sooty buildup. Fill a sink with very, very hot water and add in about a teaspoon of dish detergent-I used Dawn brand. Submerge your jar and allow to soak at least ten minutes. Peel off labels and use a sponge or paper towel to remove the soot-it should wipe off fairly easily. Any stubborn adhesive can be removed with my Homemade Goo Gone.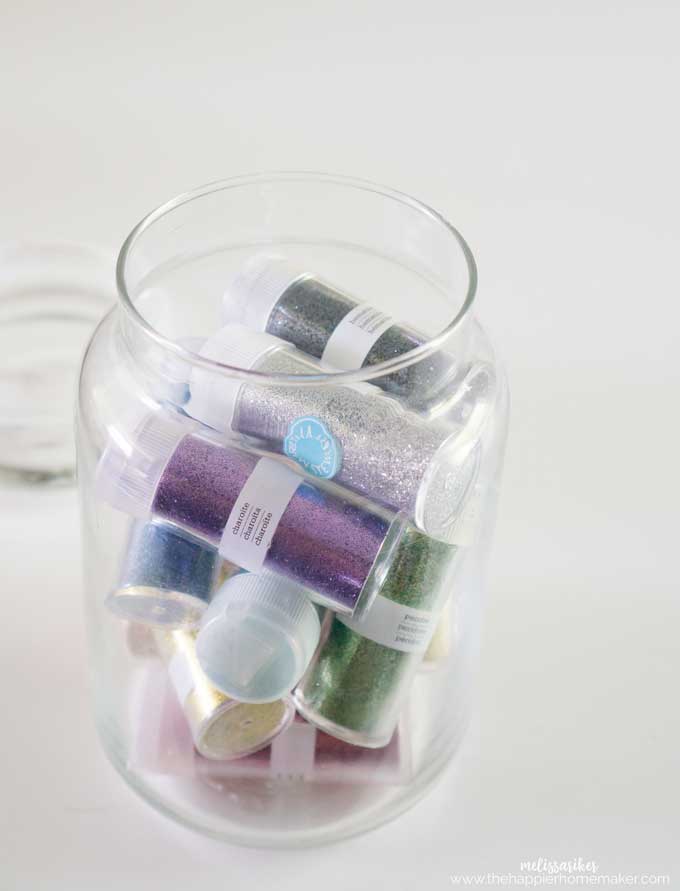 Rinse your jar and you're all done-wasn't it easier than you thought?
I hope you enjoyed this tip-click here for my entire collection of household tips and tricks!
Get Organized!
Sign up for my FREE 7 Day Organizing eCourse-exclusively for my subscribers!