Are you ready to learn how to paint furniture? You've come to the right place! Make sure you get great results by following these tips and tricks specifically for beginners!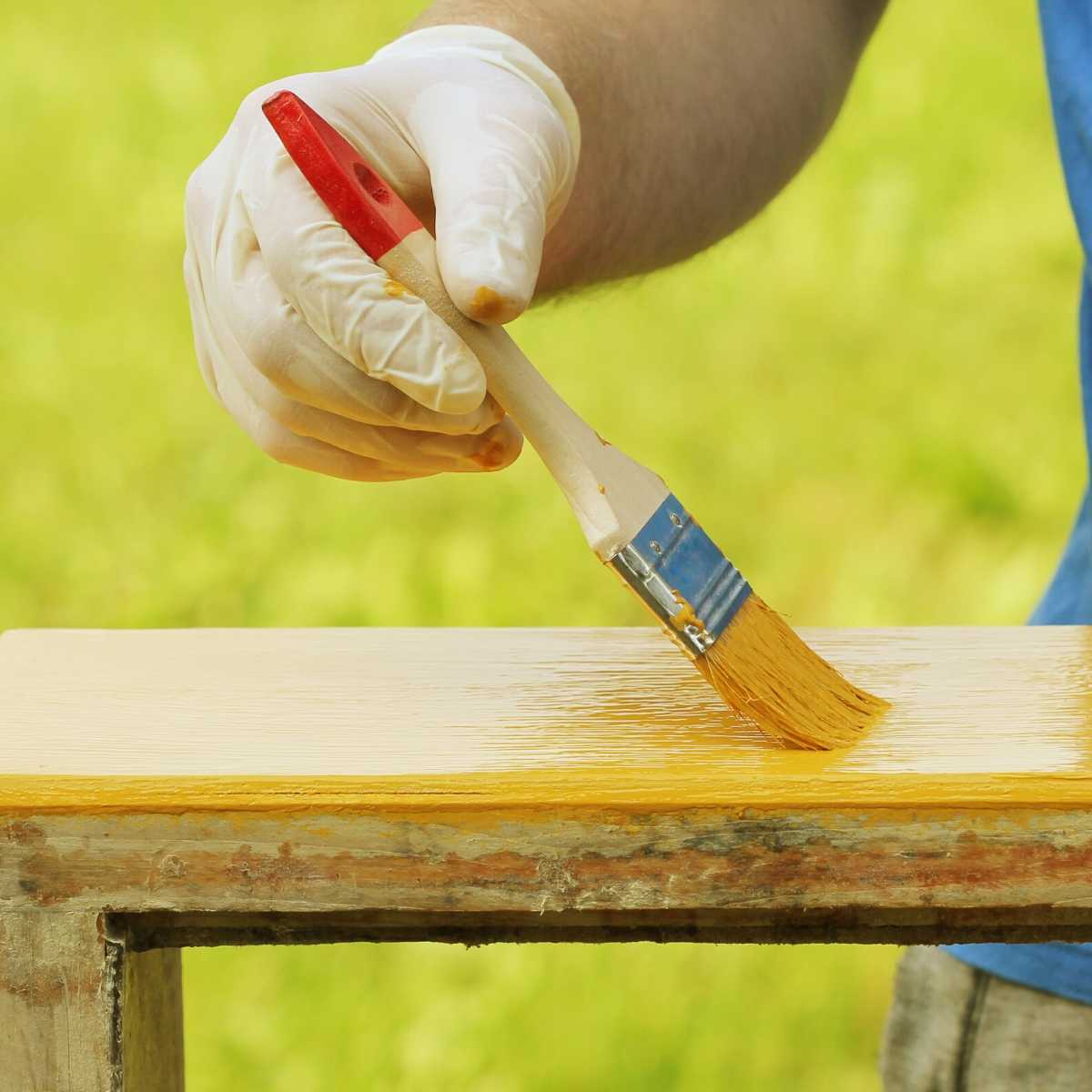 Ah, the power of paint! Painting furniture is an easy and inexpensive way to give an old piece new life and change up your decor. If you have never painted wood furniture before it may seem like there isn't much to it but unfortunately there are some common mistakes that keep people from getting professional looking results.
Preferred Supplies
cleaning rags
semi-gloss interior latex paint
foam paint roller
Minwax Finishing wax (clear) OR Minwax Polycrylic
Before starting ensure you are in a well-ventilated and dust free area. Line the area under your furniture and drawers with newspaper or drop cloth to protect your floors from paint drips.
A note on milk paint and chalk paint: I don't particularly recommend milk and chalk paint for complete beginners. They have a higher learning curve and the durability is variable.
Yield: 1
How to Paint Furniture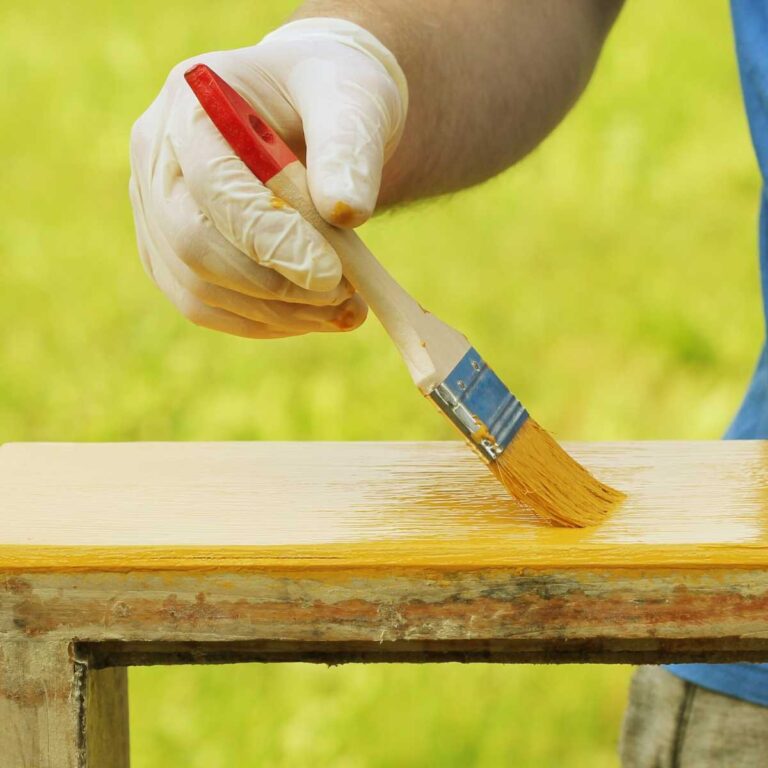 Are you ready to learn how to paint furniture? You've come to the right place! Make sure you get great results by following these tips and tricks specifically for beginners!
Total Time
1 day
2 hours
10 minutes
Materials
Murphy's Oil Soap
cleaning rags
medium grit sandpaper
fine grit sandpaper
tack cloth
oil based primer
semi-gloss interior latex paint
Minwax Finishing wax (clear) OR Minwax Polycrylic
Tools
angled paint brushes
foam paint roller
Instructions
The first step is to remove any hardware on the furniture. Store the hardware and screws in a plastic bag for safekeeping. (If the hardware is painted and you want to strip it, try this fun trick for stripping paint off hardware!)
If your piece has drawers, remove them and work on them separately from the main piece. Clean all of the wood surfaces with a cleaner such as Murphy's Oil Soap.
Sand the surface thoroughly with medium grit sandpaper. You need to remove the glossy finish from the furniture. You don't have to sand all of the previous finish off, just enough so that it is no longer glossy. If the furniture you are painting is already dull and there is no gloss you may skip this step.
After sanding wipe the furniture down with a clean rag, then with tack cloth to remove all sanding dust or other debris.
Use an angled paint brush to evenly paint the surface with primer. (Purdy is my favorite brand of paint brush for painting furniture.) The size of your brush will depend on the size of your furniture and if it has detailed areas that would require a smaller brush.
Use fine grit sandpaper to lightly sand the surface once your primer is thoroughly dry. Again, use a clean cloth then tack cloth to remove all dust before moving on.
Paint the furniture with light, even coats starting with a brush on any detailed parts or hard to reach areas. Then use a foam roller to paint the rest of the piece, going over the areas you got with the brush as much as possible. Using the foam roller gives you an even finish without brush strokes. Paint 2-3 coats, allowing to fully dry and then lightly sand in between just like you did after the primer.
Wait 24 hours after your last coat of paint to seal it. If you used white paint or a very light color you will want to protect the surface with Minwax Finishing Wax. (Be sure to get CLEAR wax, not natural or colored.). Apply the wax in a light even coat with a clean cloth. Wait 15 minutes, then buff to a shine. Allow it to cure for 5-7 days before handling to avoid leaving marks. For all other colors I recommend using Minwax Polycrylic in Satin to protect your paint. Brush on a thin even coat and allow to dry completely before handling.
You might also be interested in learning how to paint plastic, how to paint fabric, how to strip paint off furniture or how to remove paint from skin.
FAQs about painting furniture
Can I paint wood without sanding?
I do not recommend painting wood without sanding the surface. Chalk paint is touted for not needing to sand but in my experience you get a much better result even with chalk paint if you sand first.
Is furniture paint different from wall paint?
No! Using a standard semi-gloss latex wall paint is perfect for furniture. If you are painting a high use item like cabinets, I recommend following this tutorial for how to paint cabinets that specifies the best paint options.
What is the best brand of paint for furniture?
I cannot say definitively because I have not tried all brands! I use the brands I can find at my local hardware store.
There you have it! Everything you need to know about painting furniture for beginners!