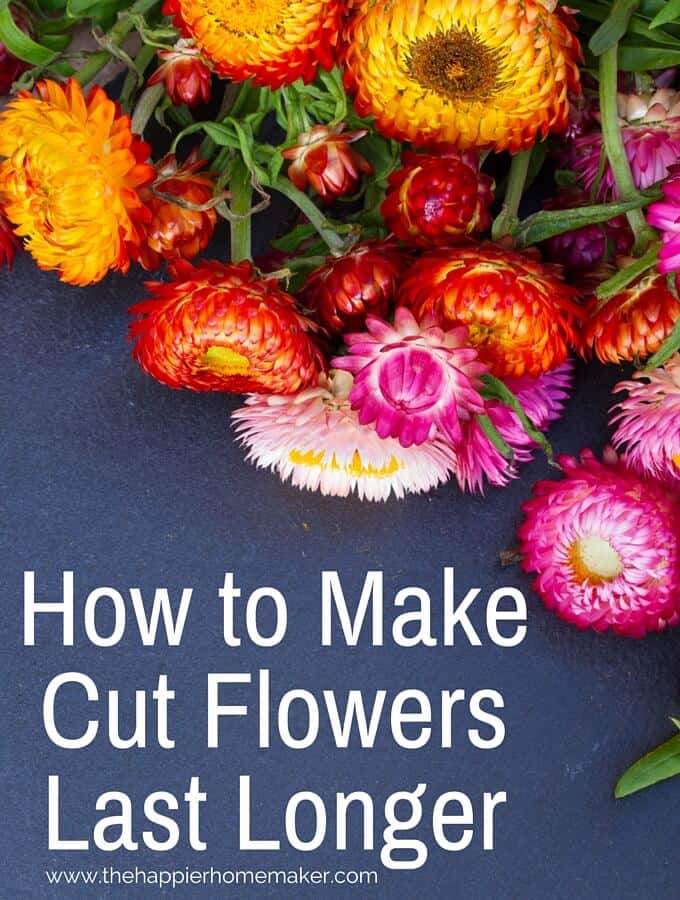 One of the first things I did after returning home after our vacation last week was go out and buy fresh flowers for the house-actually, it was my husband who surprised me with tulips because he knows that home just doesn't feel right for me unless we have fresh flowers out on display! I've shared some tips before for how to arrange grocery store flowers and how to make hydrangeas last longer but today I wanted to share 5 tips to help you make cut flowers last longer-because when you can make a bouquet last three weeks instead of one it really helps to justify the small indulgence of keeping fresh flowers-right?
1. Buy from the Right Store
I almost always buy my flowers from Trader Joe's at our current home in DC-their flowers are very reasonably priced and of really high quality.  Most natural food stores like Whole Foods and Fresh Market also have great floral selections albeit a little more expensive.  I've found that when I buy flowers from mass retailers like Walmart they very quickly wilt. Find your local "sweet spot" for buying flowers and don't waste your money on the other places!
2. Inspect Flowers Before Purchase
Try to check the stems and make sure the flowers are healthy before buying them-don't buy flowers with discolored or molding stems or flowers that are beginning to wilt.
3. Prepare the Water
When preparing your vase use lukewarm water and mix in the floral food packets that most bouquets are sold with. Have your water ready before your prep the flowers.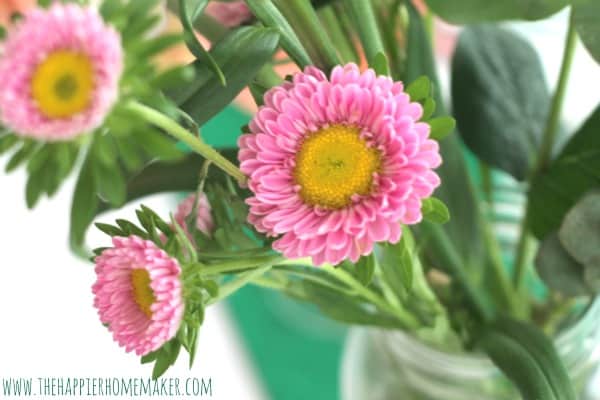 4. Prepare the Flowers
Like I discussed in my post about arranging grocery store flowers-you can't just plunk the bouquet in the water and expect it to look good or last.  Taking a few moments to prepare your stems will ensure they last a long time. First remove the flowers from the wrapping and make sure your vase is ready with water. Then recut the stems at an angle-this ensures the stem isn't "scabbed over" and can absorb water-the angled cut also gives it a greater surface area for the water to be absorbed.  Remove any leaves that will be below the water line and immediately put the stem in water.
Also, be sure to put your flowers in water as soon as possible after buying them-this isn't the time to run a ton of errands or put the week's groceries away while they sit on the counter…if you can't put them in a vase right away at least put some water in the sink and set them there with the bottoms of the stems submerged until you can properly prepare them.
5. Maintain the Bouquet
Keep an eye on your bouquet daily and recut the stems and change the water as needed-I usually do this once a week at minimum but you may need to do it more often depending on the size of your vase and they type of flower. Keep your flowers away from direct sunlight and remove wilting flowers from the vase-they will make the entire bouquet wilt faster if you leave them.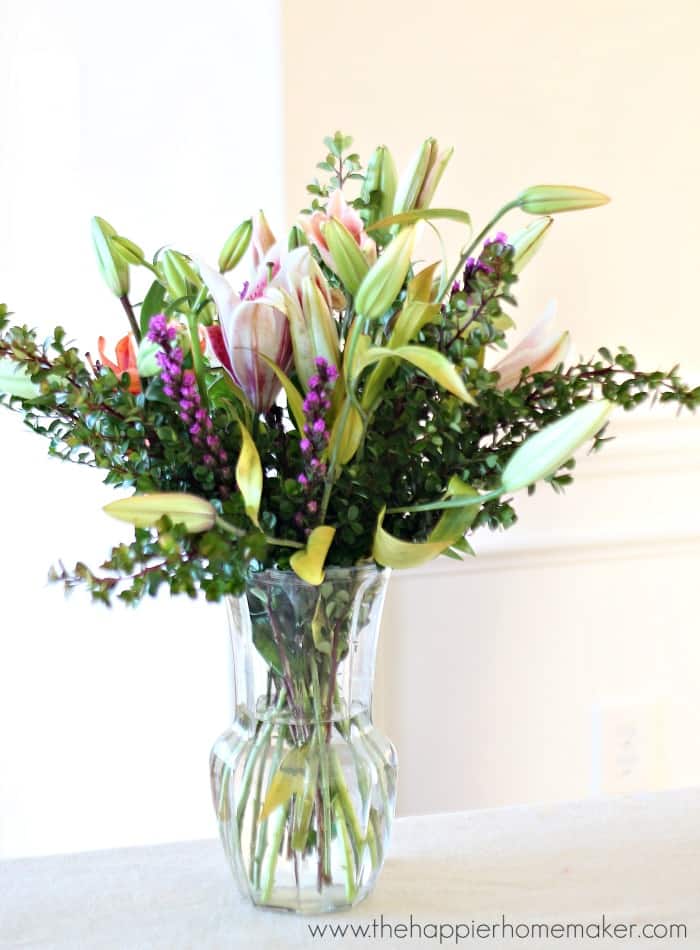 For more flower tips see these posts: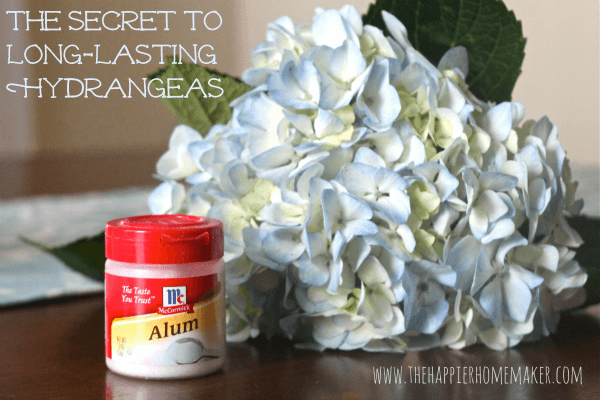 The Secret to Long Lasting Hydrangeas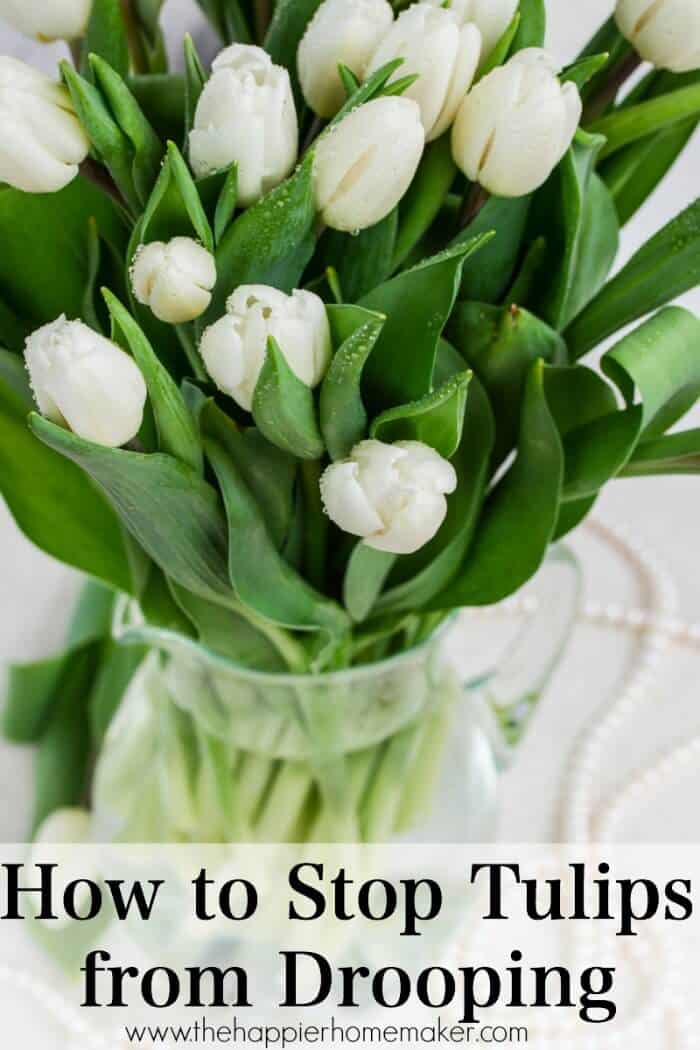 How to Stop Tulips from Drooping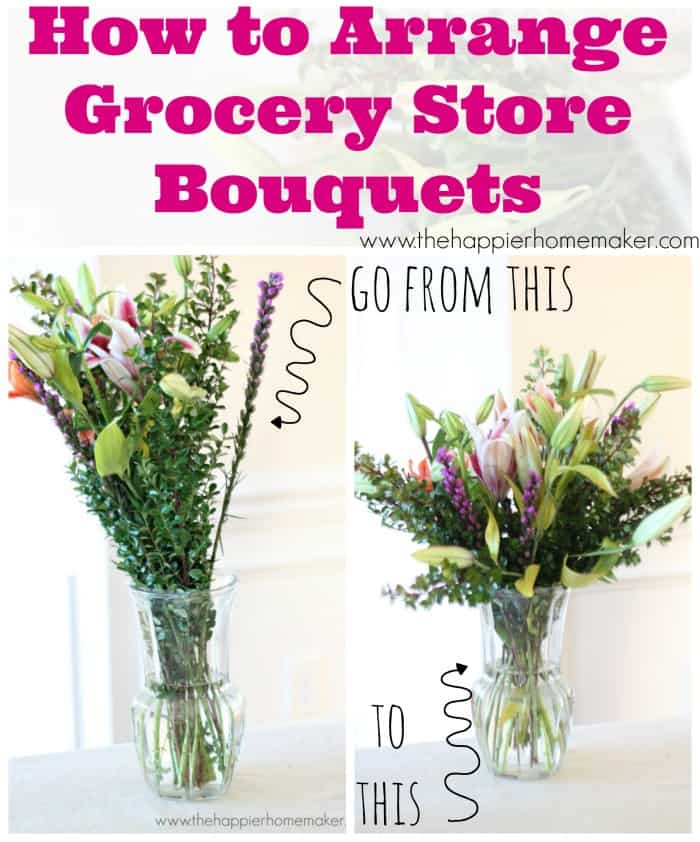 How to Arrange Grocery Store Flowers