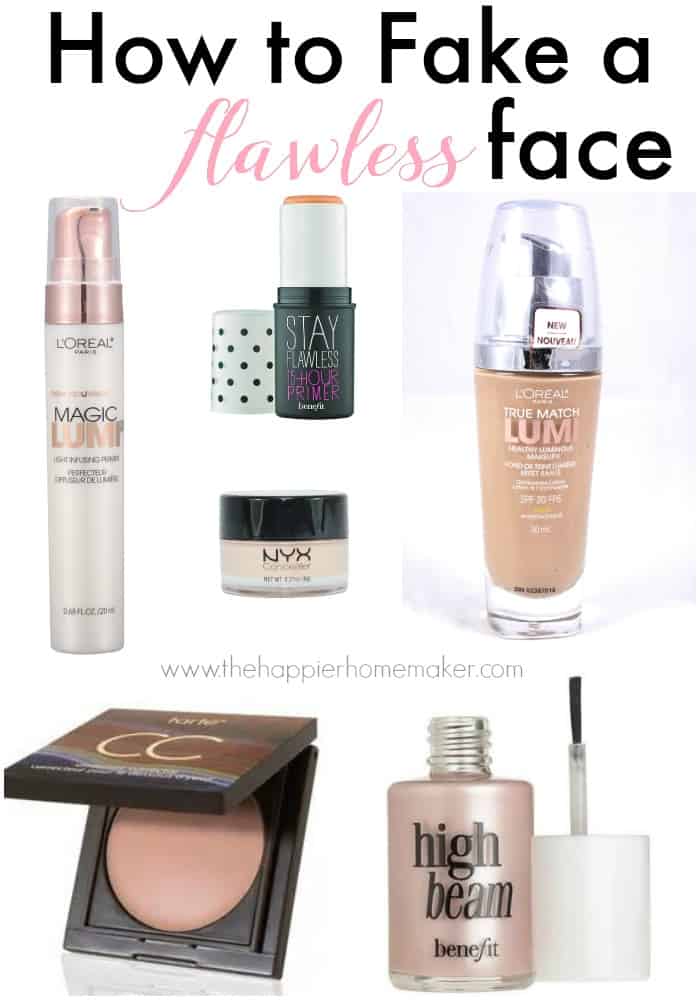 As I'm getting a little, ahem, older a lot of the decisions of my younger years are catching up with me. In particular, my habit of baking in the sun while growing up in Virginia Beach is causing some age spots and fine lines to pop up-fun stuff right? I've never been a huge fan of heavy makeup so I've been on a quest to find makeup that gives enough coverage to even out my skin tone without looking caked on or settling into fine lines. After scouring just about every product and technique out there I'm sharing my tops tips for faking flawless skin today as well as a great giveaway!
Exfoliate
You can't get smooth youthful skin if you're not exfoliating-period. I prefer a gentle exfoliating scrub like my Olay Pro-X Cleansing System and then a weekly gentle peel like this one to keep skin renewed and fresh.
Lighting
How many of us have put on makeup only to go outside and see a giant line of unblended foundation along our jaw line? I actually used to pluck my eyebrows in my car in college because I could never get the lighting good enough inside to do a good job!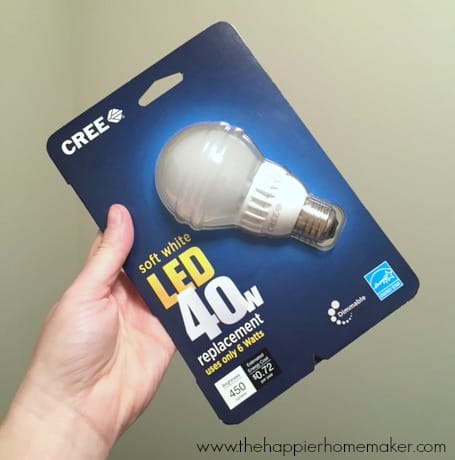 Luckily I recently replaced all of my bathroom lights with CREE LED bulbs (available at Home Depot.) The difference is amazing-the new light bulbs are not only significantly more efficient and brighter but the light is true to colors allowing me to do my makeup indoors without worrying about it looking different once I leave the house! (Scroll down to the bottom of the post for a chance to win your own Cree Bulbs!)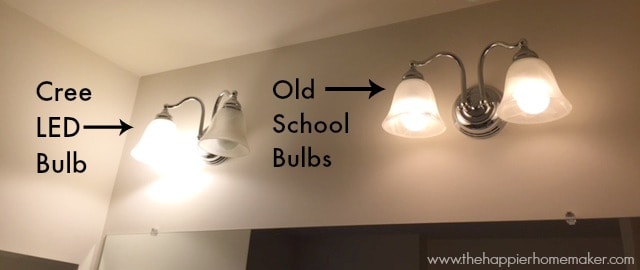 Primer
Why bother applying makeup if it's just going to wear off in a couple of hours? Primer gives your makeup something to "grip" to and makes it last significantly longer. For long lasting wear I recommend Benefit Stay Flawless Primer or for a budget friendly option, Loreal Magic Lumi Primer, which is what I've been using lately.
Foundation
Finding a light feeling foundation with medium coverage has been a HUGE challenge. I was very tempted over the holidays to splurge on Dior Airflash Spray Foundation because of the impeccable reviews it had but I just couldn't bring myself to spend the money on it. I'm glad I didn't because I ended up trying Loreal True Match Luminous Foundation and I LOVE IT! It goes on light and you can't feel it on your skin but it gives a nice medium coverage. Plus you can't beat the price!
Conceal
Even with the nice medium coverage of the foundation I have some areas that need a little extra help-mostly darkness under my eyes and some unfortunate melasma my second pregnancy graced me with! I tried the Tarte CC Undereye Corrector at my local beauty shop and it worked so amazingly that I had to have it! It somehow miraculously gives full coverage while maintaining a natural texture and feel-it's my little miracle product! I apply it with a concealer brush only where it's needed and so far it's seems like it's going to last a long time.
For regular small blemishes that need coverage my fall back concealer is NYX Full Coverage Concealer for it's budget price and heavy duty coverage-but it will look heavy if you use too much.
Highlight
Finally, don't forget to highlight! Just a dab of highlighter along the tops of your cheekbones brings a gorgeous youthful glow to your face-it's like icing on the cake! I use Benefit High Beam-it's been my go to favorite for over seven years now and a bottle lasts forever!
So those are my top picks for faking flawless skin without heavy caked on makeup-do you have a favorite product I've missed?
To make sure you're getting your best lighting for makeup application Cree is so generously offering to send one of my readers a gift package with $70 of Cree LED bulbs! To enter simply leave a comment letting me know your biggest makeup challenge! I'll pick a winner February 5th! (US Residents only)
Find out more about Cree LED Bulbs here!
Disclosure: I am a brand ambassador for Cree Bulbs, but as always all opinions are my own!