Wondering how to clean tarnished silver? Look no further than this easy trick that helps you clean even heavily tarnished silver without hours polishing!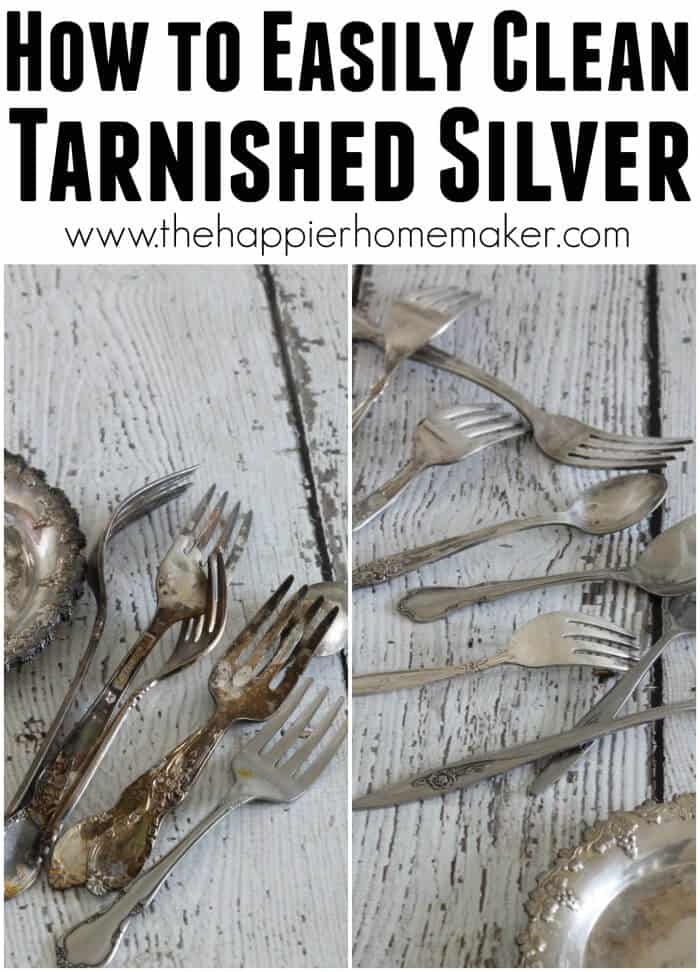 Recently I was digging through my "special occasion" tableware and came across a little stash of silver spoons and forks as well as silver coasters that my Grandmother had left me when she passed away.
I was so saddened by how tarnished they were that I went to clean them and thought I'd share this trick to easily clean tarnished silver with you all-it's so much easier than you think and doesn't take hours of polishing.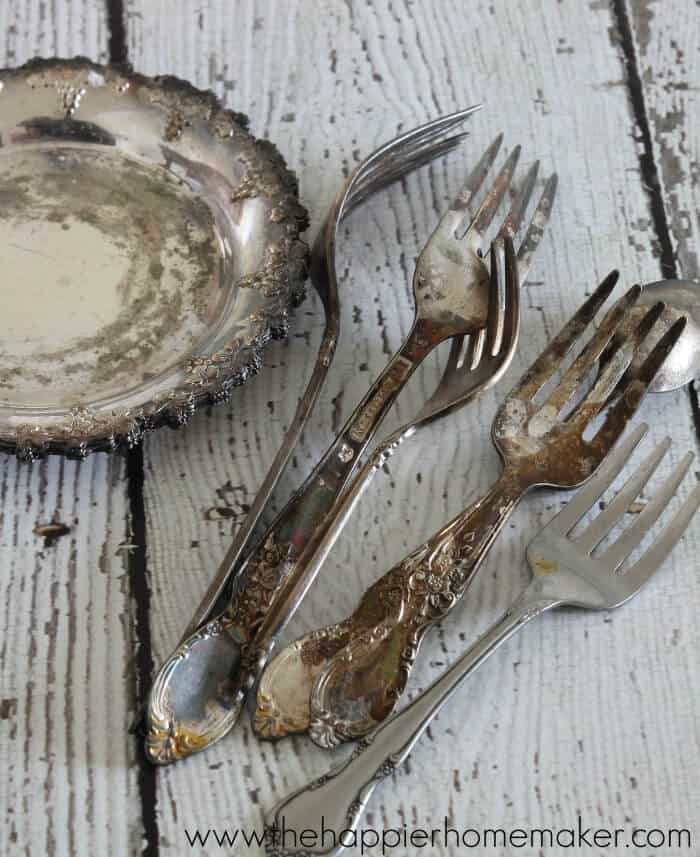 This method should not be used on antique silver or items that you are not sure are sterling silver as it can be abrasive.
Supplies
foil
2 tablespoon baking soda
2 tablespoon salt
1 cup white vinegar
2 cups boiling water
Directions
Set your water to boil. While it's heating up cover a bowl with the aluminum foil, shiny side up. Add salt and baking soda to the bowl.
2. Slowly pour the vinegar into the bowl (it will foam up!) Mix well until the salt is dissolved.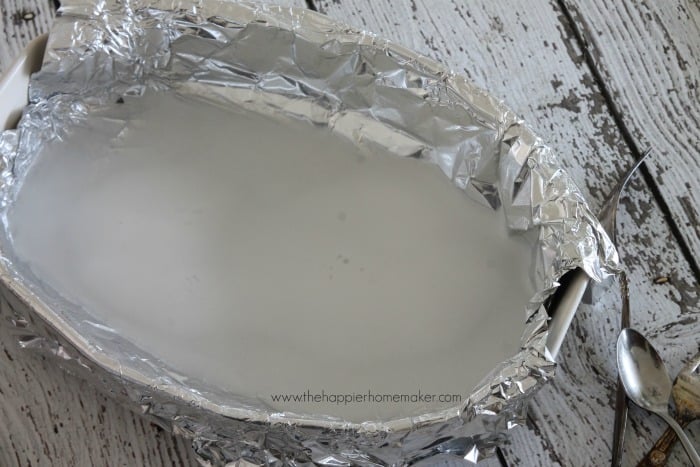 3. Add the boiling water and carefully submerge your silver. Soak about 5 minutes, flipping if needed. (I had to flip mine because some of the forks weren't totally submerged.)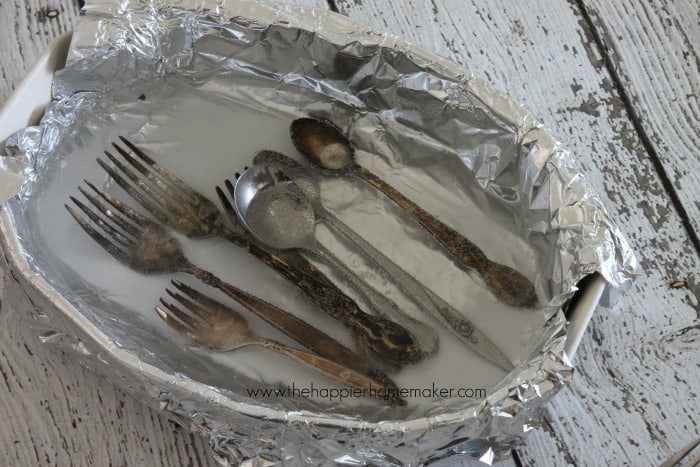 4. After about 5 minutes carefully remove the silver and buff with a microfiber cloth (affiliate link). Some heavily tarnished pieces may need a second soaking to come clean.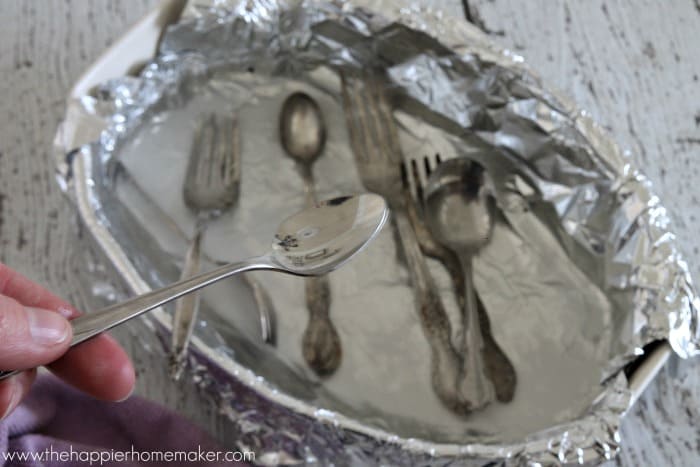 6. Repeat if necessary-the very heavily tarnished forks I showed in the first picture did need a second soaking but everything else came clean the first time. This is so much easier than polishing the traditional way because the chemical reaction does the heavy work!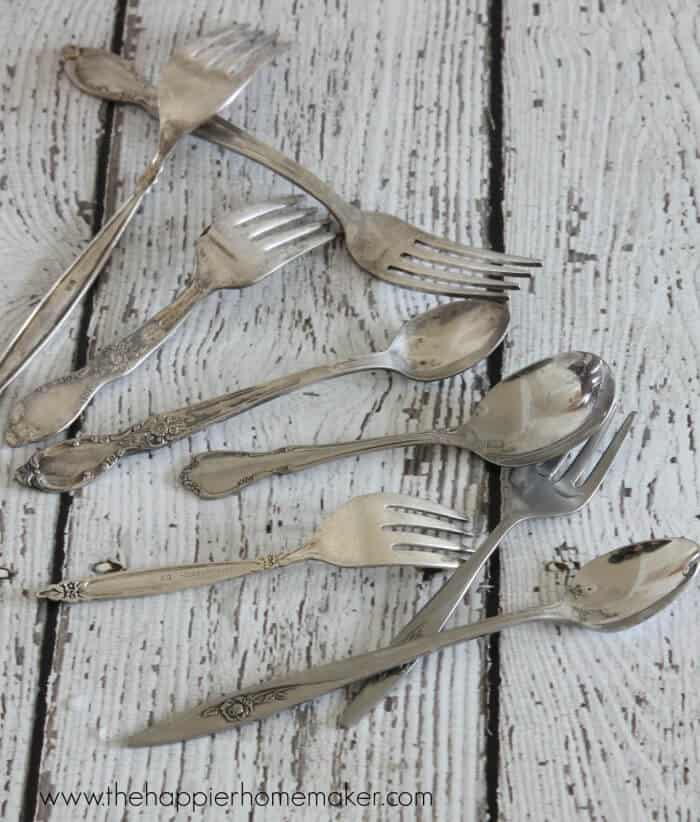 Do you save your silver for special occasions only? Have you tried this method of removing tarnish before?
For more easy tips check out these posts: