It's easy to divide and root succulents! With this step by step tutorial you'll be propagating new succulents in no time!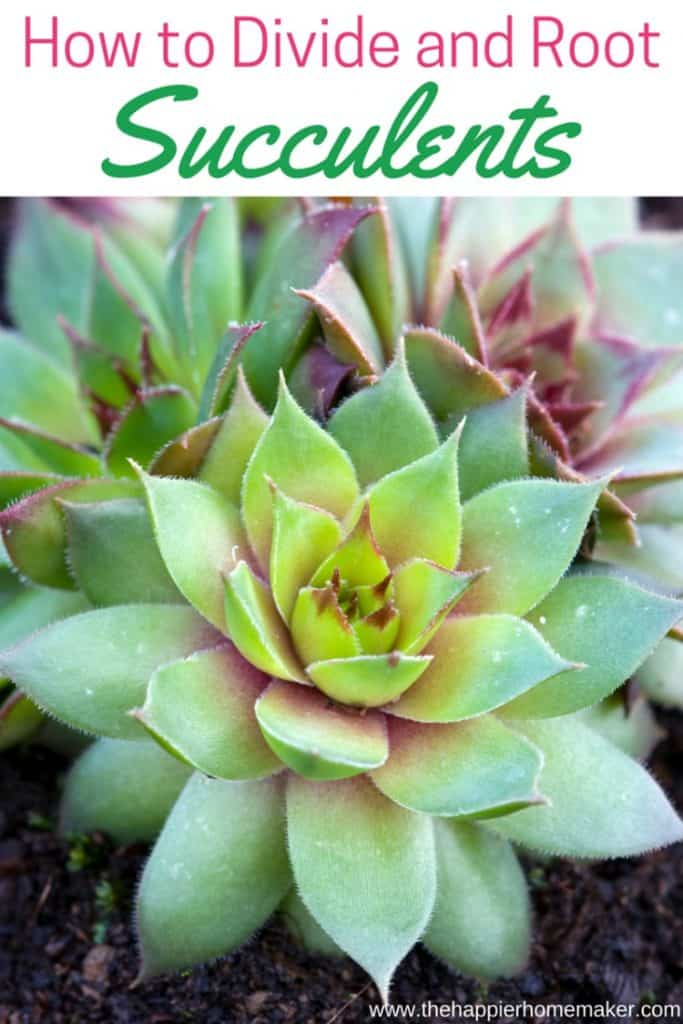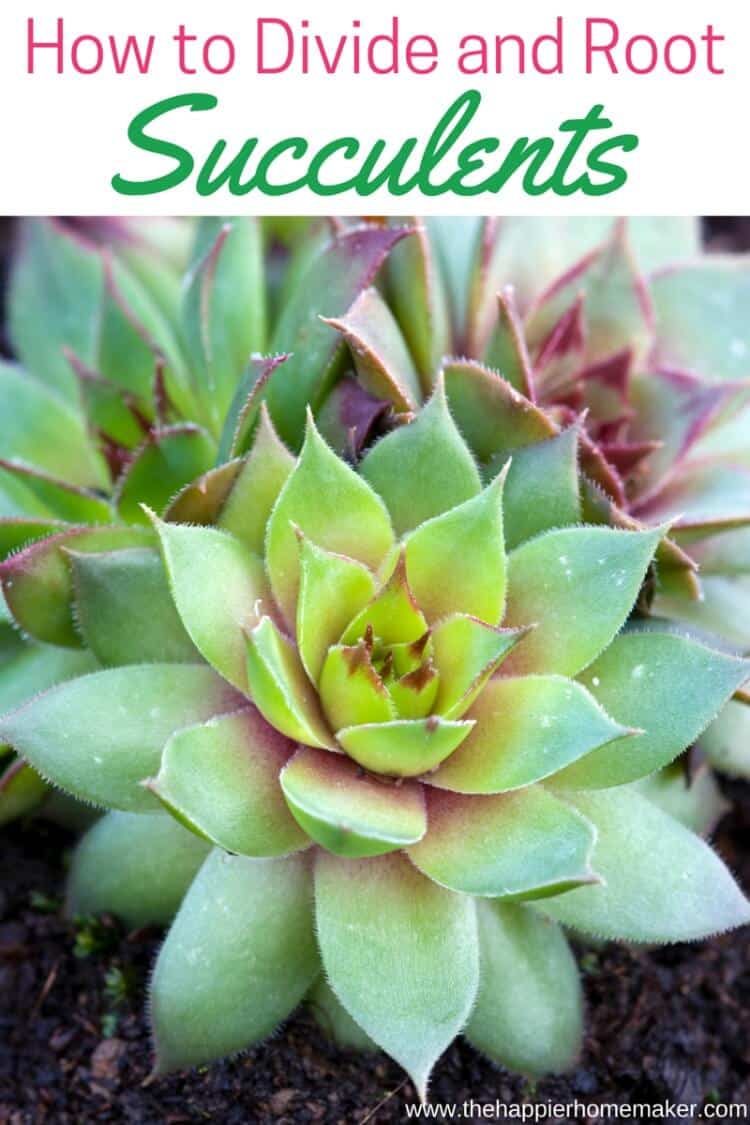 Hello.  My name is Melissa, and I'm a succulent-aholic. Maybe it stems (no pun intended) from my intense struggle with having a black thumb growing up, or maybe it's just because they are so darn trendy, but growing succulents is one of my very favorite hobbies. 
I have them all over the house and my husband has implied that he may be ready to stage an intervention if I keep buying more at the store. The trick is on him though because succulents are super easy to divide and root new plants so quite honestly I can fill my home with succulents for years just with the plants I already have! Today I wanted to share a few tricks to help you divide and root succulents too!
As much as I tease, my latest venture into succulent division actually came about because my husband surprised me with this gorgeous succulent planter a few months ago. I loved it but it was quickly outgrowing itself and the taller plants were about to overtake the smaller ones below.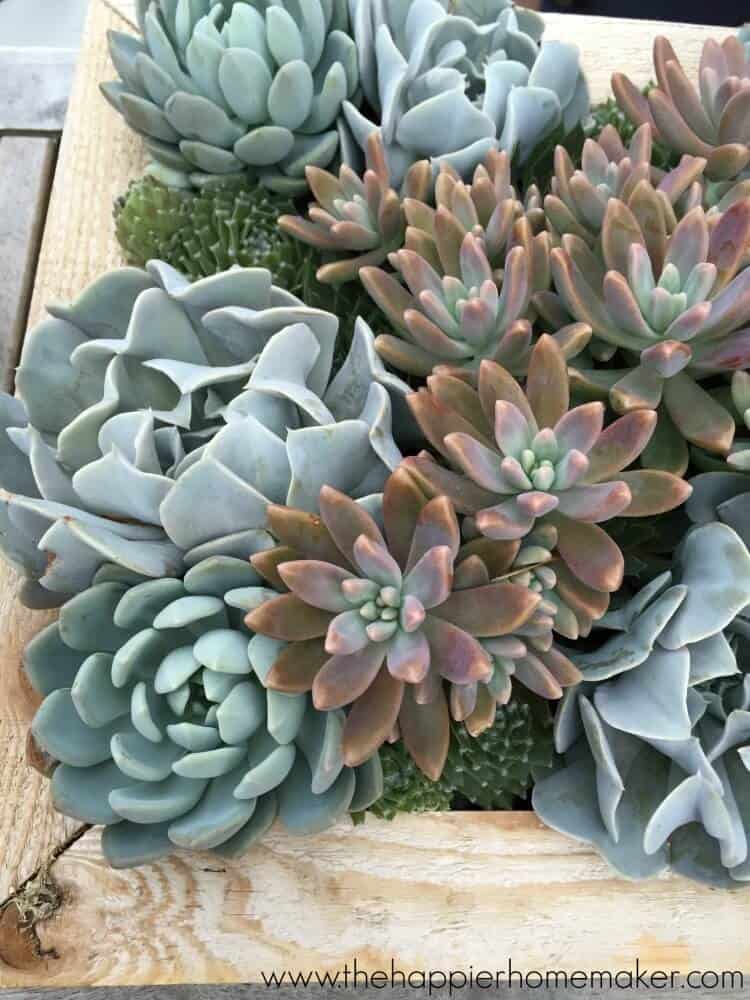 See those poor guys getting buried? They needed some space! To split the planting I VERY gently grasped the plant I wanted to remove at the base and loosened the dirt with my other hand. Then I again very gently wiggled it free from the soil, being sure to remove the root ball with it.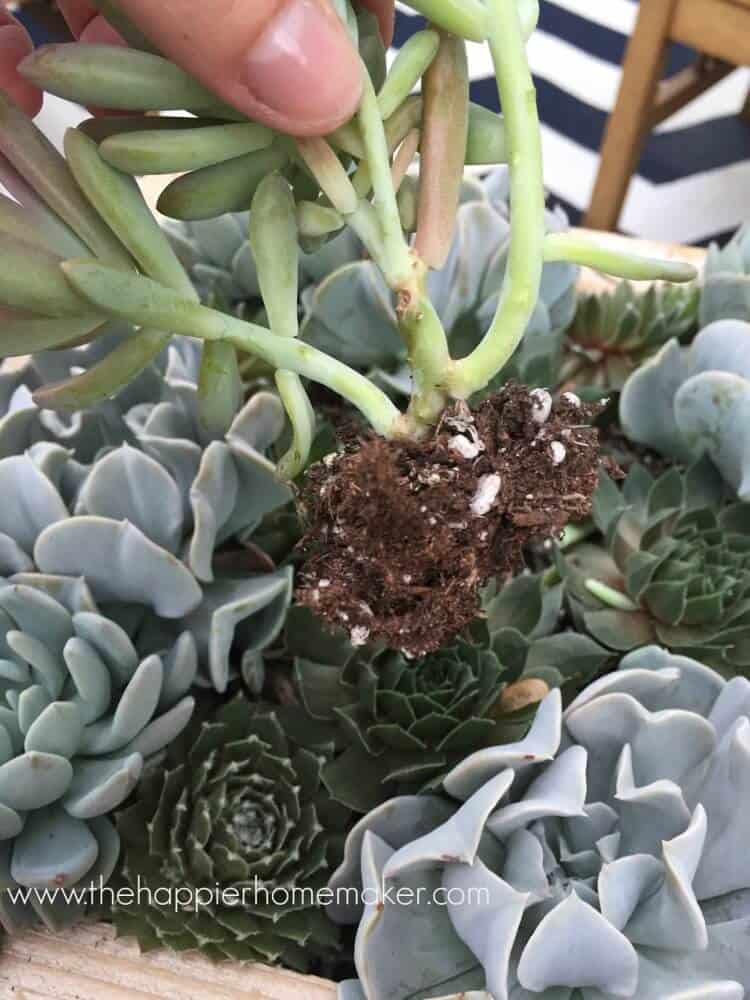 I continued this with all the plants I wanted to remove and replanted them in a cactus/succulent specific potting soil. If you're dividing a large plant just remember be gentle and make sure each section you divide has roots along with it.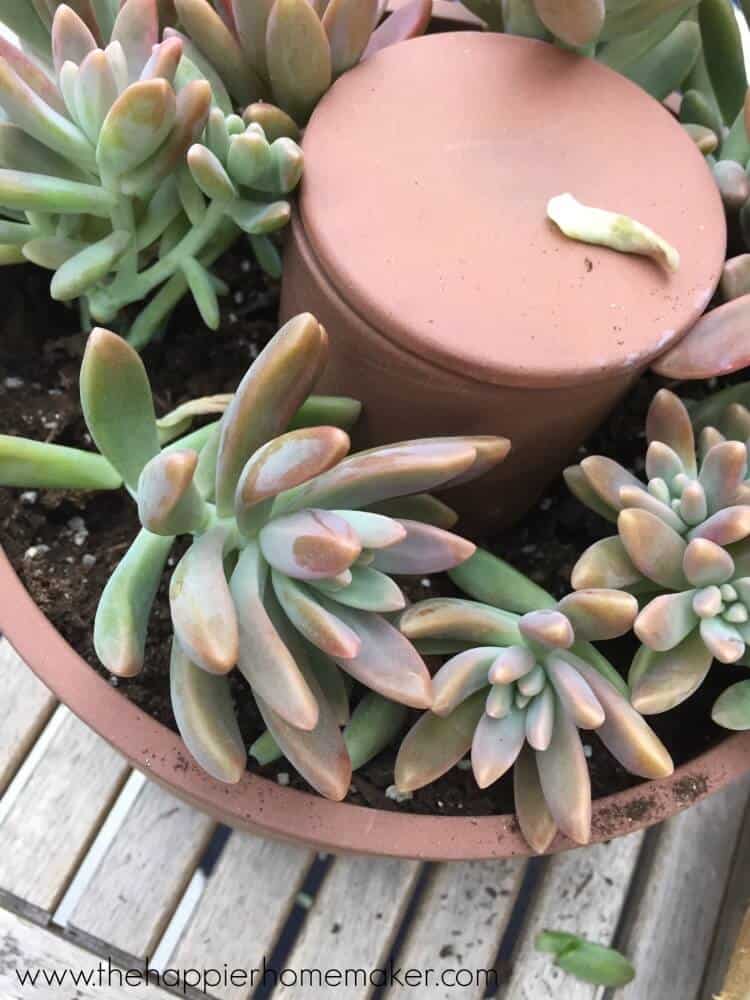 You can see that they had much more room to grow afterwards!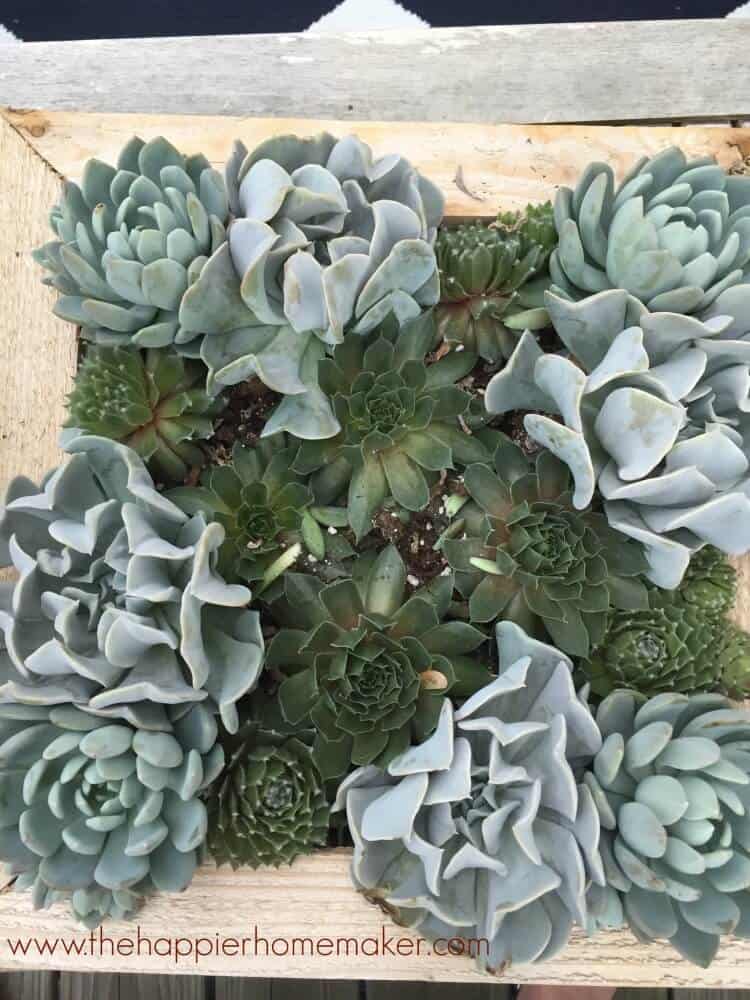 See all those leaves that fell off in the process? Those can be rooted to form new plants! Simply stick the base down in the soil and in about 4-6 weeks you'll see that they form their own roots and eventually they will grow into their own full plants! BOOM-free succulents!!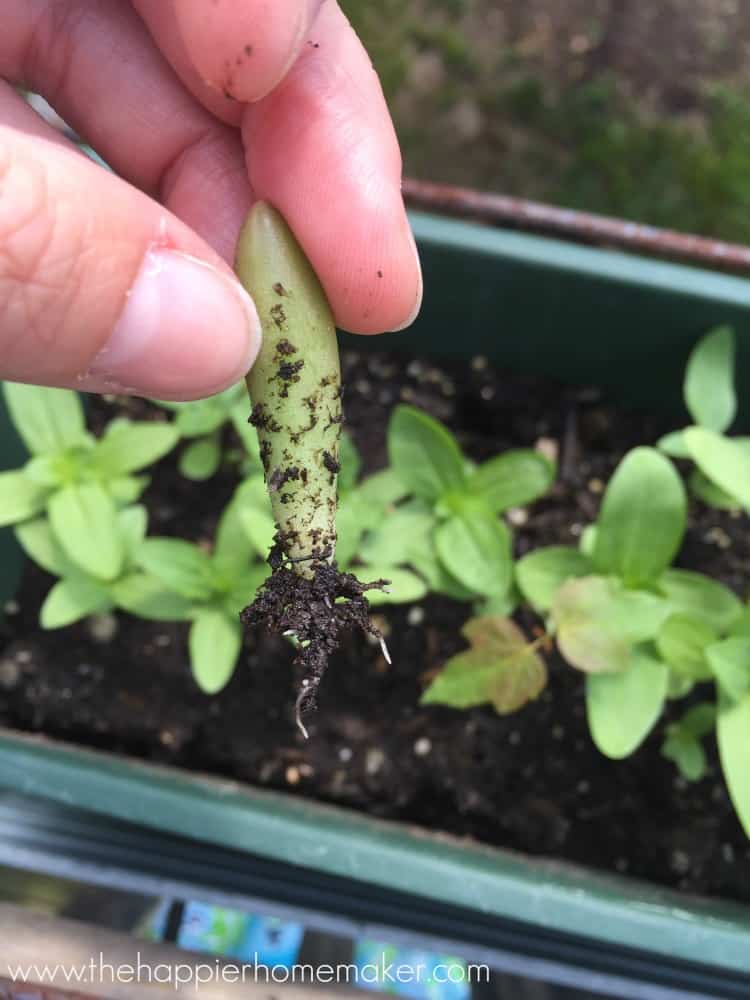 How cool is that? Here are the plants now, about a month after I split the container up.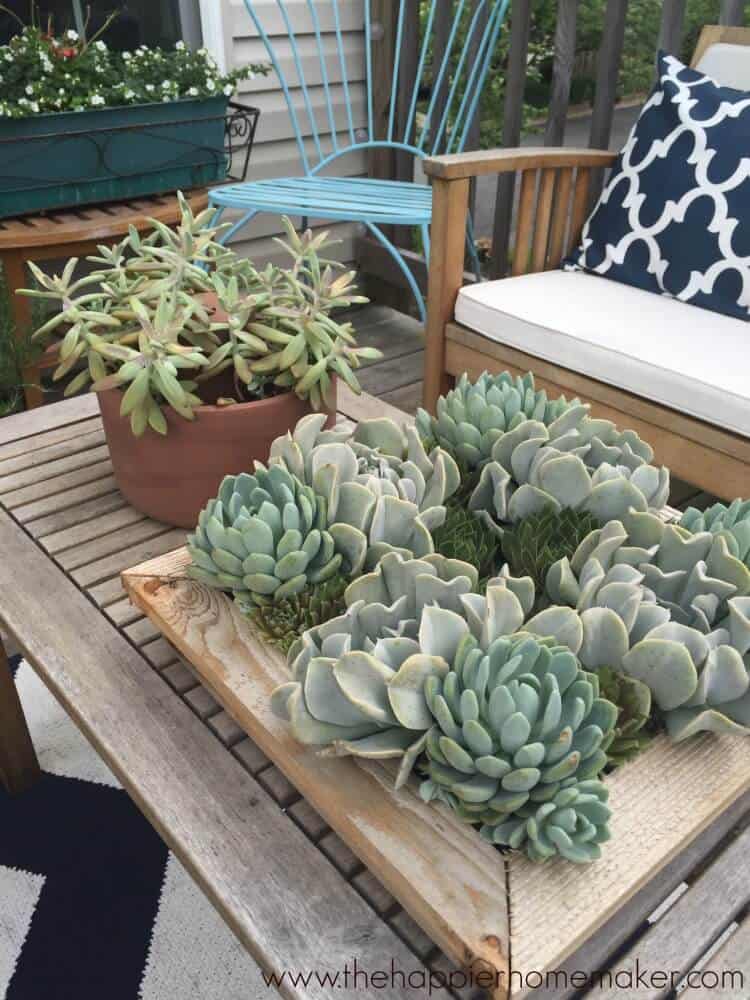 I'm thinking it's almost time to repot that aeonium as well!
Have you tried to root or split succulents yet? Do you love them as much as I do?