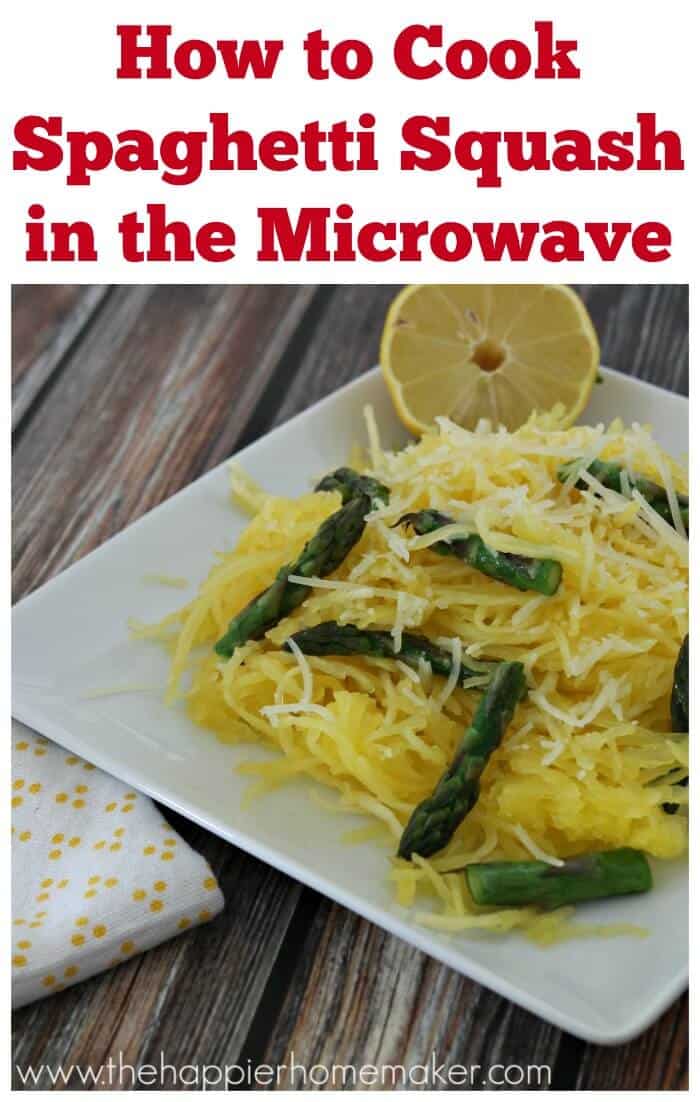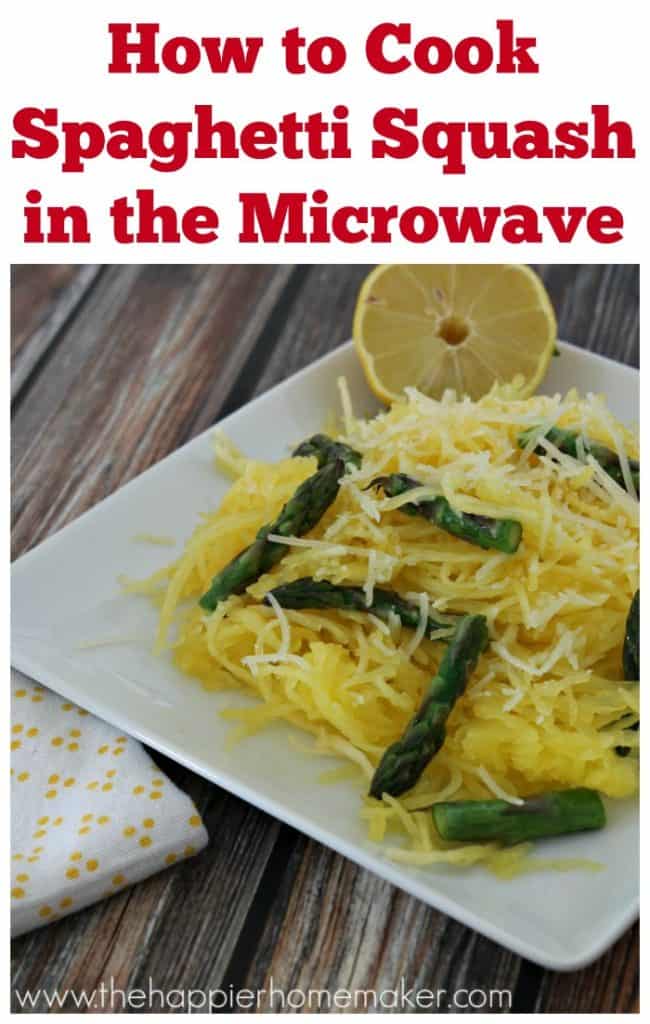 When I first started trying to eat clean a few months ago I was really worried how I was going to deal with my carb addiction.  Pasta is my absolute favorite thing to eat (or at least it was!) and I couldn't imagine how I was going to cut back.  I was also having a hard time getting in as many vegetables as I wanted each day-I knew I needed to start trying new foods and find some healthier, cleaner options for my meals.  When I sent my husband to the store with yellow squash on the list and he came home with a spaghetti squash on accident I knew it was a sign! I cooked it up and fell in love. Spaghetti squash is now one of my very favorite veggies and it's so easy and fast to cook spaghetti squash in the microwave there's no excuse not to try it out!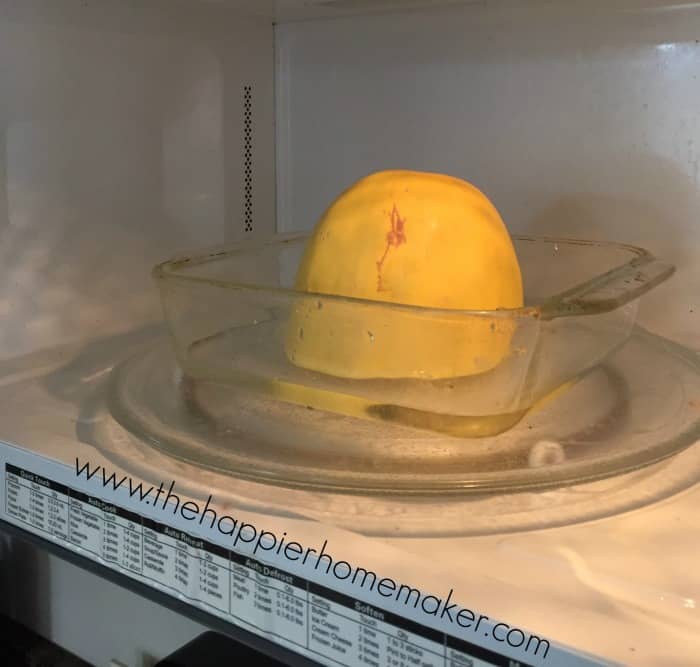 I find that spaghetti squash doesn't reheat that well so I only cook as much as I can eat in one meal-about half a squash for a main dish.  Slice the spaghettie squash in half and place face down in a microwave safe casserole dish.  Add about 1/2 inch of water in the bottom of the dish and place in the microwave.  Microwave for ten minutes on high heat.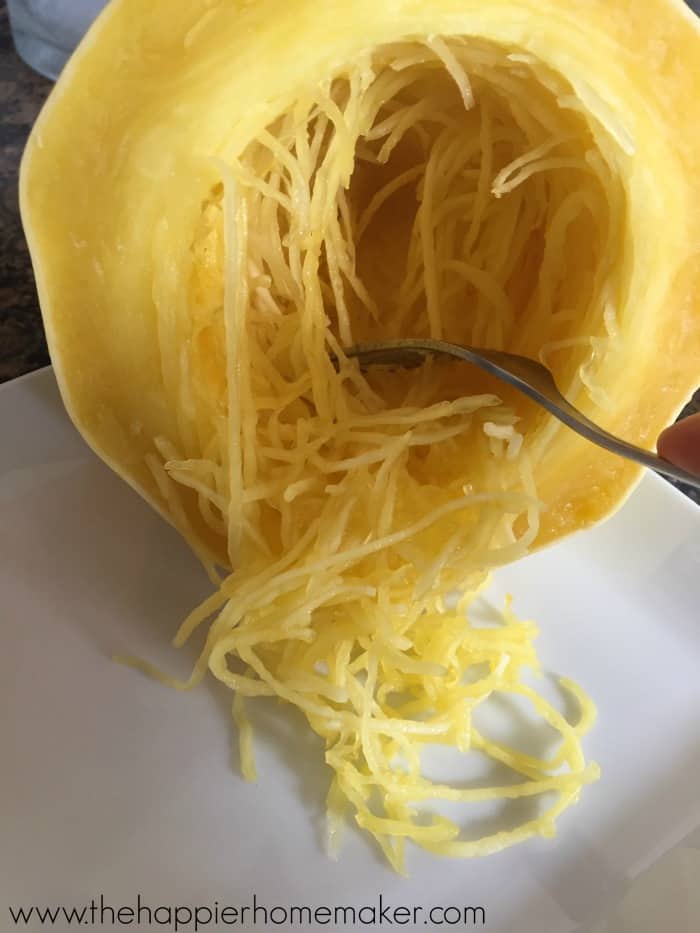 Carefully remove the squash from the dish (I use a napkin or towel to handle mine-it's hot!!) Use a fork to gently scrape the flesh of the squash into a dish. Continue scraping until it's totally removed.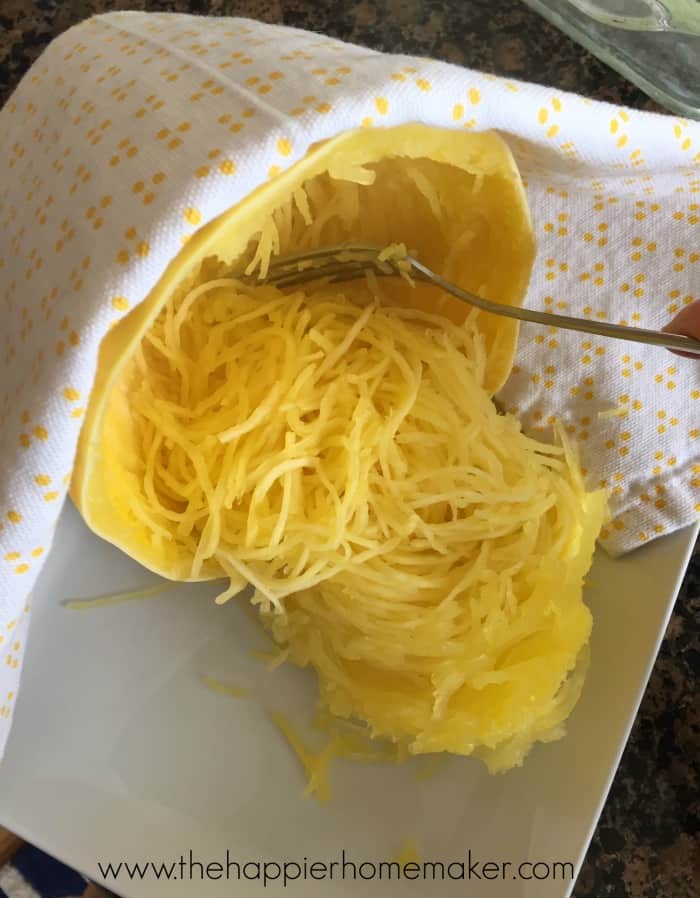 It's so neat to watch it come out looking just like pasta!  From here you can prepare it however you like-adding the toppings of your choice.  My favorite way to eat it is tossed with a little asparagus, Parmesan cheese, and generous lemon juice!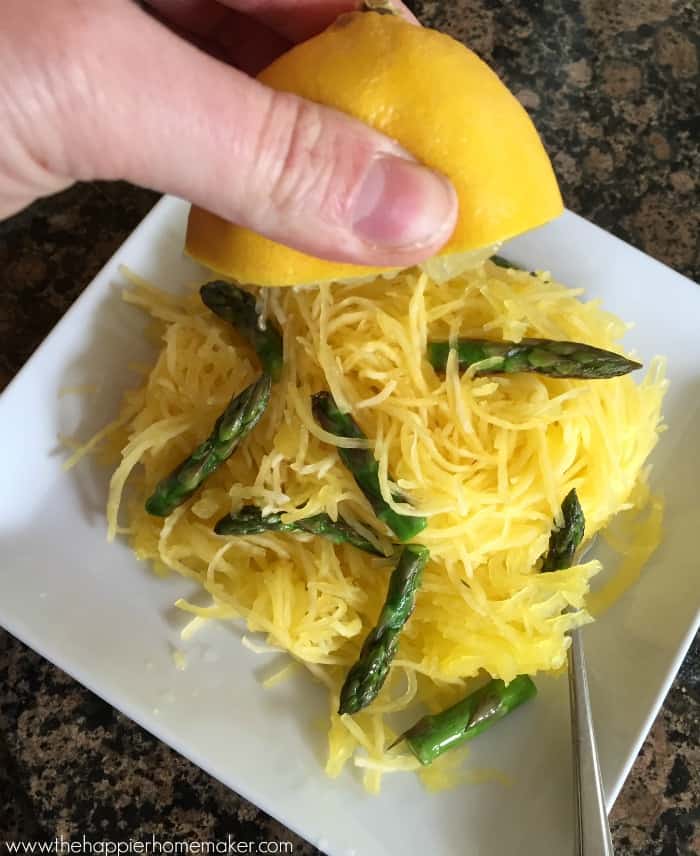 You can also top with standard spaghetti sauce, butter and cheese, or toss with olive oil and fresh veggies to name just a few options!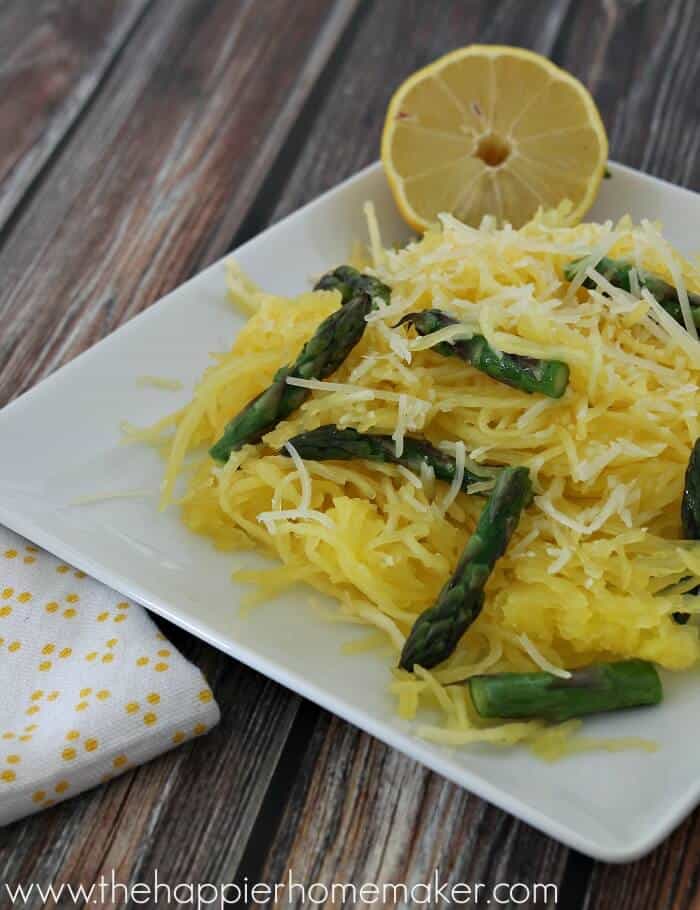 Have you tried spaghetti squash yet? If so what are your favorite ways to eat it? I'd love to hear your ideas in the comments-I'm always looking for new things to try!
For more healthy recipe ideas see this page!