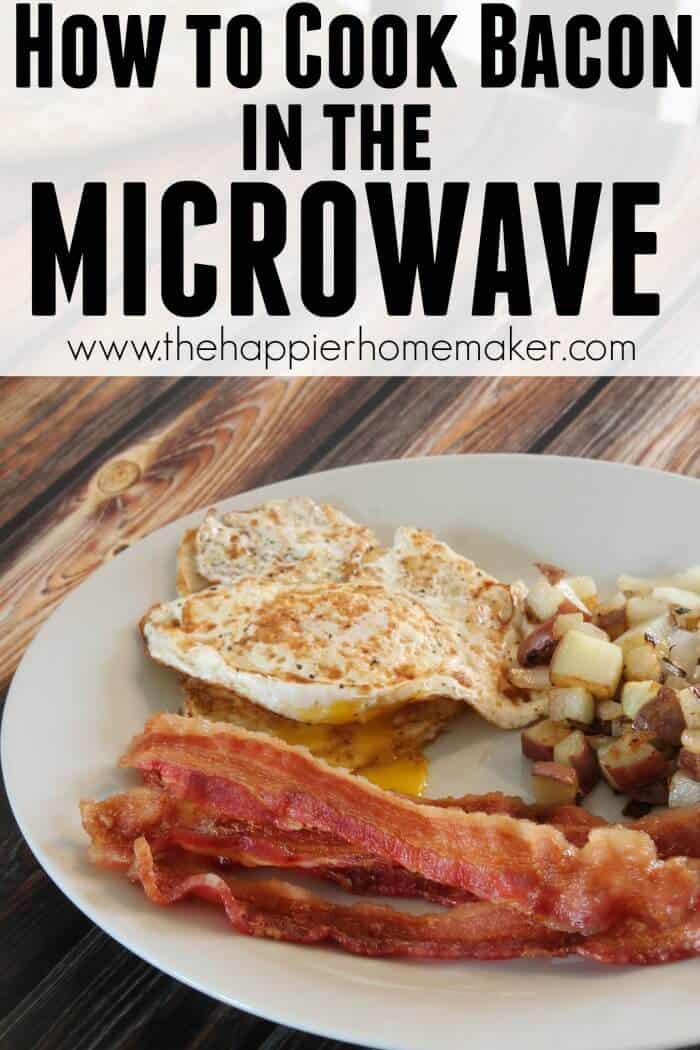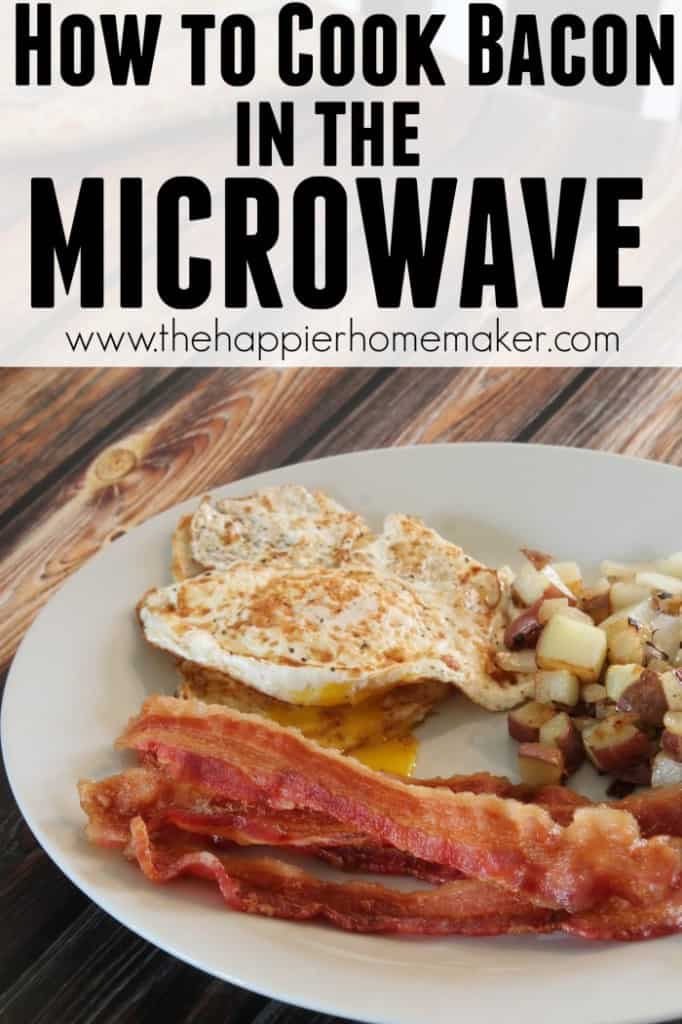 My husband is a hot breakfast kind of guy.  My boys tend to go more for cereal or yogurt and honestly, I know I'm weird, but I actually eat soup for breakfast most days!
So what's a girl to do with a hubby who wants bacon each weekend morning? Well I used to cook it traditionally in the pan until I got a nasty grease burn last year (on my face!) Then I started cooking it in the oven which I shared with you a while back.
Recently though I found it has been so much easier to cook bacon in the microwave-it's super fast and the perfect way to make one serving with minimal cleanup afterwards!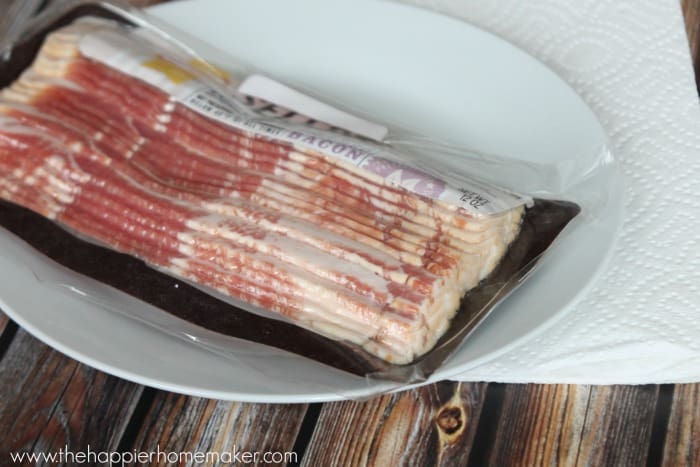 To cook bacon in the microwave you simply need a large plate and paper towels to form a double layer across the plate.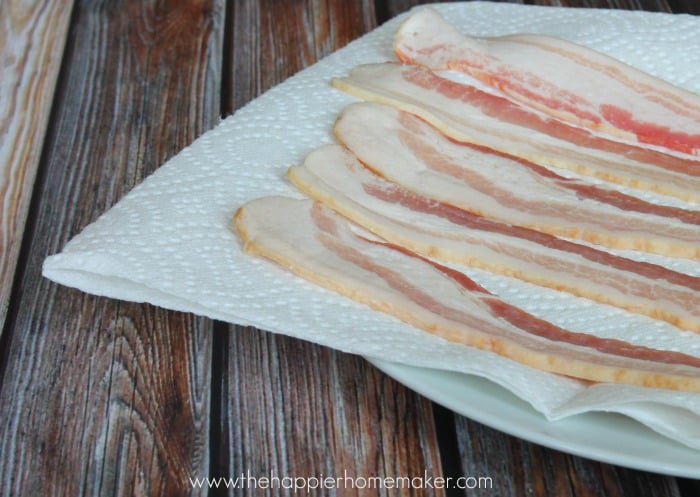 Lay the bacon in a single layer across the plate, I usually do five slices on a large dinner plate.  You want to be sure the bacon doesn't overlap at all or it won't cook properly. Microwave for 3 minutes and check your bacon, adding an additional minute if it's not completely done. Once you "know" your microwave you'll be able to tell how long you need to put it in for to get the desired doneness.  Mine is always between 3-4 minutes for crispy bacon, with thicker cut bacon taking longer.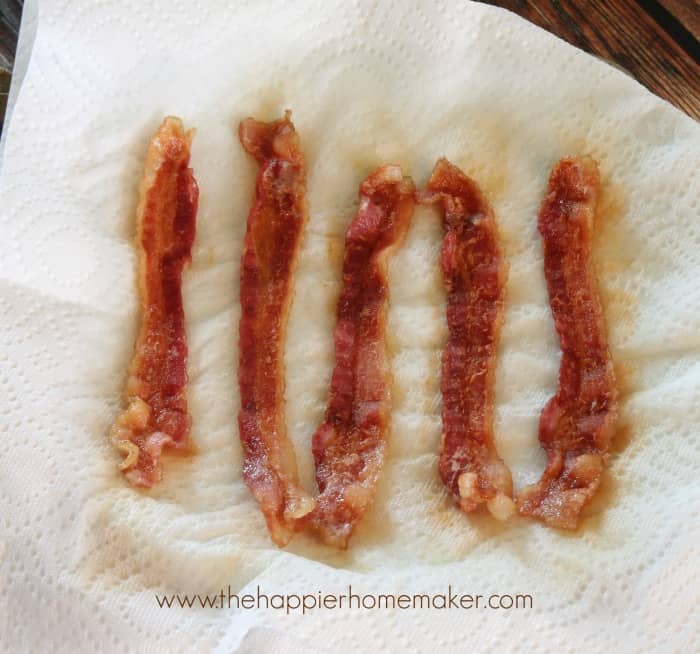 I use another paper towel to blot the top of the bacon before serving.  This is also how I cook bacon for my favorite lunchtime treat-my Spicy Bacon Avocado Grilled Cheese sandwich I shared not long ago!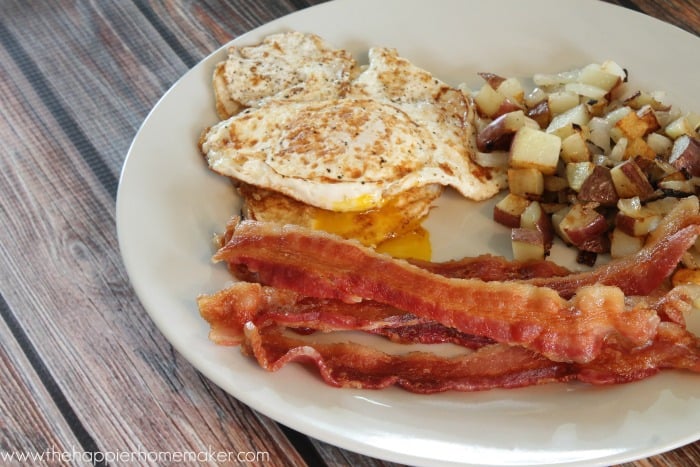 Do you cook bacon often in your home? What is your favorite method for preparing it?