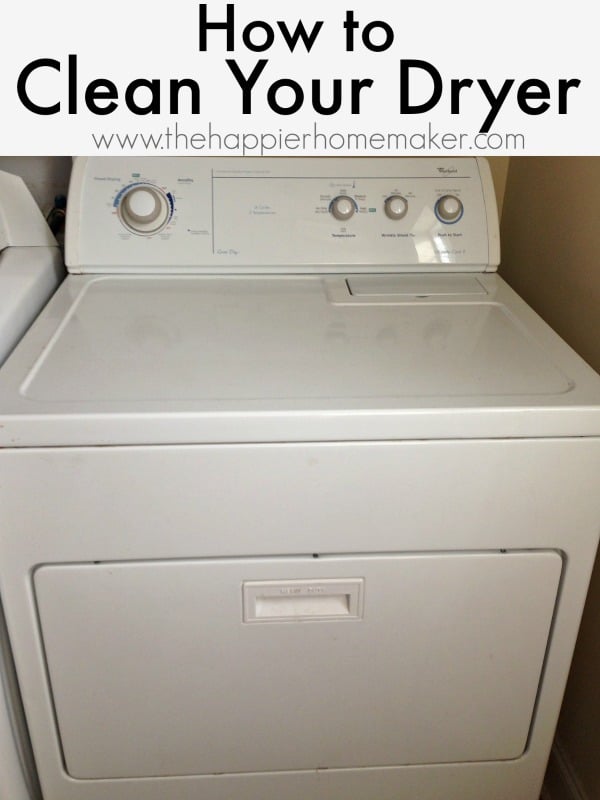 Can you believe that my
How to Clean a Top Load Washer
is one of my most commented on and emailed about posts? And you know what a ton of those comments and emails say?
"How do I clean my dryer?"
So today my friends, I'm telling you all about cleaning that dryer and luckily it's just as easy (and even more important!) So let's get started!
Fill a sink with hot water and add one cup of white vinegar.  Use a clean cloth dipped in the mixture to wipe down the exterior of the dryer.
Remove lint trap and remove lint (this should be done after every cycle you run the dryer!)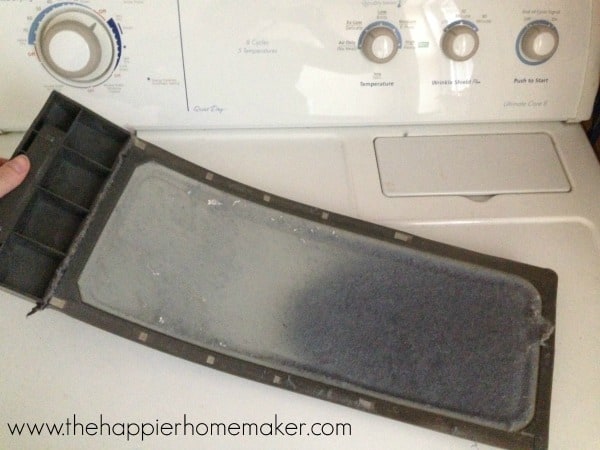 Wash the lint trap in the sink filled with hot water and vinegar, scrub it well with a washcloth, rinse and set aside to dry.
Remove any visible lint remaining in the lint trap and use a vacuum with attachment to vacuum out the rest. Wipe any areas you can reach with the water and vinegar mixture.
Wipe down the inside of the dryer with hot water and vinegar, then repeat with just water.  Dry with a clean cloth.
Pull dryer away from the wall and unplug.  Vacuum any lint and dust from the area behind the dryer and remove the dryer hose from the wall and the dryer by pinching the metal rings and pulling away.  Vacuum any lint you can see and the interior of the dryer hose.  If you are able attach a small handbroom to a broomstick or other long item and gently brush the interior of the hose to remove any remaining dust and debris.
Clean the floor under the dryer and reattach the dryer hose at both ends, testing to make sure it's secure.  Carefully replace dryer.
Ta-da! You're all done! Make sure to do this every 6-12 months, we do it at Spring and Fall Cleaning time.  Clogged dryer vents can easily start a fire so this is one of those cleaning tasks that's just as much about safety as cleanliness! Don't forget to clean your washer too if you haven't yet! Happy Spring Cleaning!
For more cleaning tips check out my posts on How to Clean Your Dishwasher Naturally, How to Clean a Keurig, or DIY Orange Basil Vinegar Cleaning Spray!