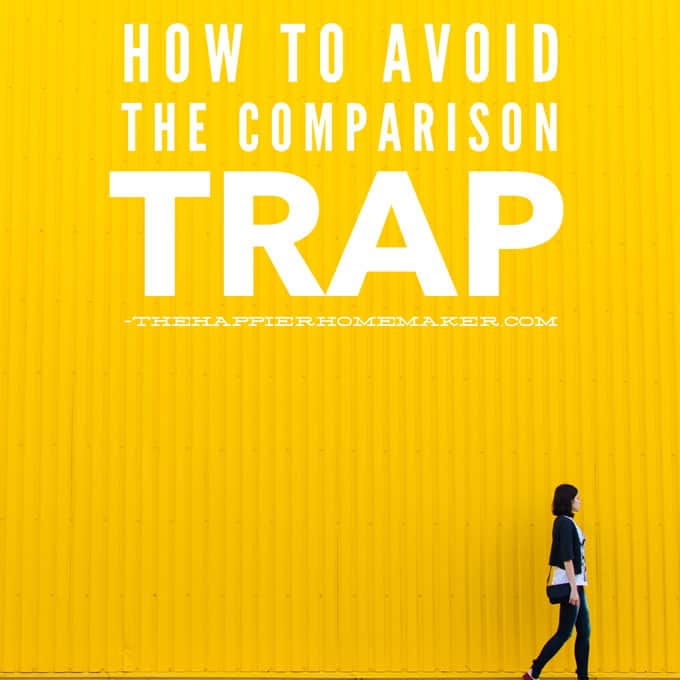 Thank you to Ramsey Solutions for sponsoring this post-as always all opinions are my own, as you will read here this is a cause I feel incredibly passionate about!
We live in a time of social media saturation. I can't sign into my Instagram account or Facebook page without being inundated with the fabulous vacations others are taking or beautiful clothes or amazing meals. I thought of this last week when my ladies Bible study group was comparing the advertisements in women's and men's magazines. One of the other ladies mentioned she stopped reading home magazines because she felt badly about her own home (military housing) when she compared it to the beautiful homes in the magazines.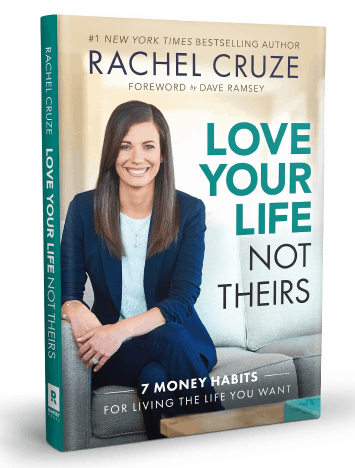 I recently read Rachel Cruze's new book Love Your Life, Not Theirs and this idea of comparison stealing your joy was addressed throughout. In case you aren't familiar with Rachel Cruze, she is a financial educator and daughter of Dave Ramsey (and you all know how much of a Dave Ramsey fan I am!)
In her book Rachel talks about how things we see on social media aren't necessarily the true picture of what is really going on in other's lives-and how not to compare our lives to the "highlight reel" of someone else's life. That person on the fabulous vacation may actually be drowning in debt!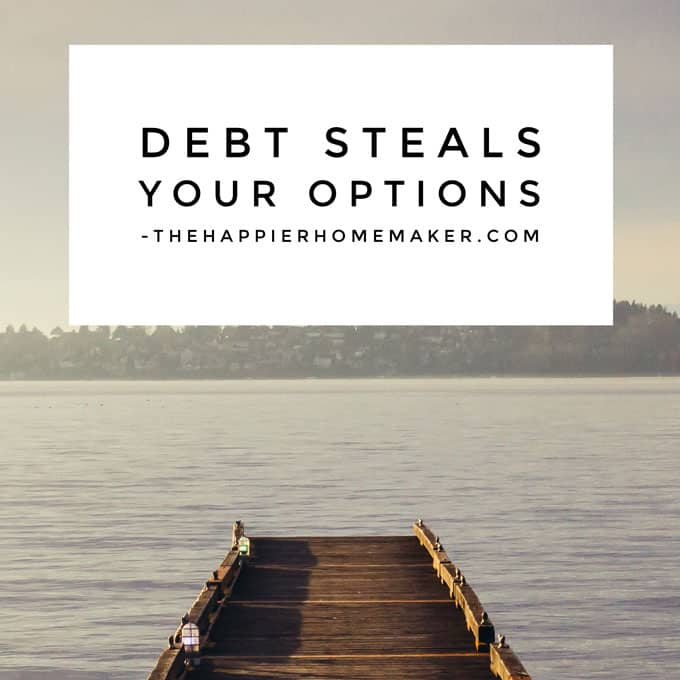 The book also goes on to teach money habits that will help you achieve the financial goals you have without the burden of debt and the stress that comes along with it so you can live YOUR life to the fullest.
After almost three years of living the lessons taught in this book I have to tell you my big news-our family  is 100% debt free! The change in our lives has been amazing since accomplishing this goal. It's one of the reasons we've been able to travel so freely since the military moved us overseas.
As Rachel talks about in her book, having debt is like living your life looking through the rearview mirror-you're constantly managing money you spent before having it. You're looking backwards, paying for the car you just had to have two years ago, the vacation you went on last year, the Christmas spending that got away from you last winter.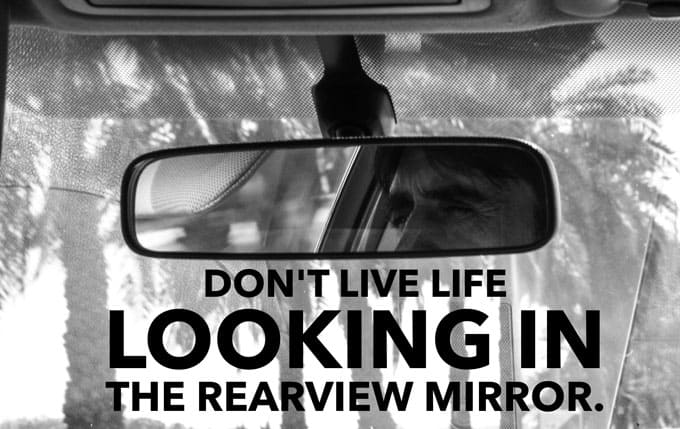 Since becoming debt free the change in perspective had been transforming. Now when my husband and I receive our paychecks we look forward to the future. We put money aside for retirement and talk about our dreams, we are saving money towards a home to buy when he retires from the Army, we are planning vacations to take over the upcoming holidays. The mind shift is amazing!
If you have ever felt that twinge of jealousy when thumbing through a magazine or scrolling your Facebook feed I highly recommend you read Love Your Life, Not Theirs-especially if you're having trouble seeing how to truly reach your financial goals for the future. And if you're like we were, where you're living life in debt and you don't know where your money goes each month I highly, highly, highly recommend checking this book out and really putting the practices to work-because I want you to feel that same weight lifted off your shoulders as we have felt-you deserve it!