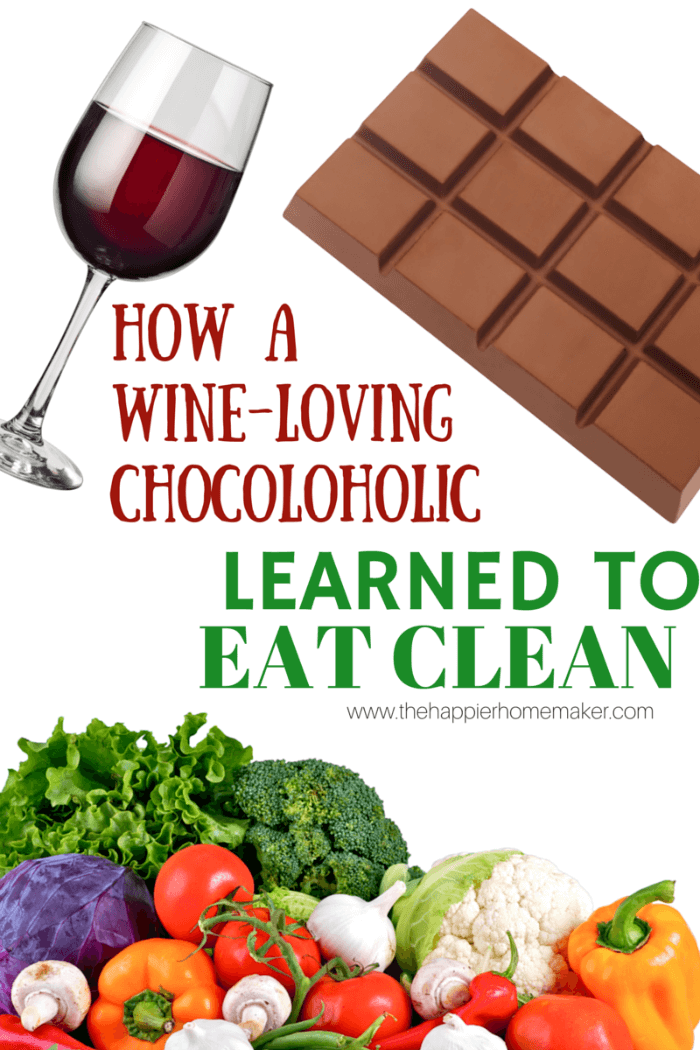 You know those memes you see all over Pinterest about how women need chocolate and wine? Yeah, those were written for me. For pretty much all of my adult life there have been two things I wanted each evening-chocolate and wine (well, when I was pregnant and nursing each of my three boys I settled on double the chocolate and no wine…I know, I'm a trooper.)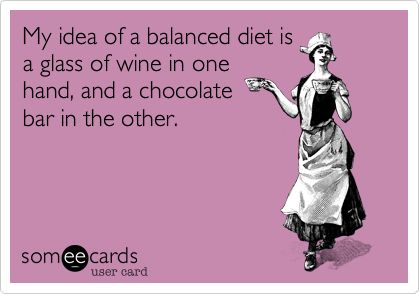 Living in Italy ten years ago didn't do much for my cravings-the wine flows freely overseas and well, I mean I had to sample all that tasty food right? The past couple of years however, I started to feel like a bit of a cliché…anybody else? And the slowing of my metabolism wasn't doing my waistline any favors either. I started a pretty unhealthy cycle of dieting and calorie restriction.
I never needed to lose more than about 15 pounds but it was very difficult to drop that weight-I would eat so few calories during the day, do my cardio workouts, and then drink my wine in the evenings and feel like I had really earned that dark chocolate for being so "good" during the day. It never occurred to me to cut out my evening "treats," after all I deserved them. So I kept at it and the weight stayed right where it was. And to top it all off I pretty much felt like, well, crap.
Recently I was reading a healthy eating plan and something clicked for me…I realized that maybe, just maybe my body didn't want me to cut out all the carbs or eat 1000 calories a day-MAYBE my body wanted me to give it REAL WHOLE foods. I started looking at the ingredient list on all of my foods and got really grossed out by what I was putting not just in my body, but in my children's bodies. Being the paranoid mama I am I started to wonder if my youngest son's speech delay could be improved with a better diet (cause we all know I was much more vigilant with the healthy foods I gave my oldest compared to the third!) I started making small changes around the house-more fruits and veggies at our meals, less processed foods. I cut out preservatives as much as I could and started moving my kids from the "wheat bread made to look like white" to whole grain organic breads.

I didn't cut out the wine and chocolate right away but as I turned my own eating more towards whole foods I started to realize that the wine and chocolate was more of a habit than anything else…I was just used to pouring that glass of red wine (a healthy sized glass mind you) after putting my kids to bed-it was like my brain was programmed to feel that that was my reward for holding it together all day. Same for the chocolate-it was my reward at the end of the day for managing to make it through another crazy day homeschooling the boys, cleaning the house, blogging, running errands, etc.

It's been a couple of months now that I've been eating clean and it's amazing how different I feel. A few weeks ago I dropped the wine completely. I switched to a low calorie mixed drink on the weekend if the mood strikes. I stopped the daily chocolate and was amazed that I didn't miss it for the most part. I eat whole, fresh foods about 80-90% of the time, I give myself permission to have "cheat" meals once or twice a week if I want to (sometimes I don't!) because this girl right here is not giving up my food truck gyros or occasional chocolate treat when the urge strikes!! When I do eat less than stellar foods though, I feel it afterwards…my stomach does not like it. It's like a natural consequence and helps me to not go overboard.
(And no need to worry-while I do plan on posting a lot more delicious healthy recipes here on the blog I still plan on posting the occassional splurge dessert recipes as well!!)
My skin is glowing, I'm sleeping so much better, I have more patience during the day and my weight is dropping. I don't get bloated during the day like I used to and I have a ton more energy! On an average day here is what I might eat in case you're curious:
Breakfast: 2 slices of organic whole grain bread with 2 fried eggs
Snack: hummus with sliced red peppers and baby carrots
Lunch: Spinach salad with blueberries, feta, grilled chicken and walnuts topped with balsalmic vinegar
Snack: Sliced apple with PB2 spread (powdered peanut butter)
Dinner: Chicken Breast with sliced avocado and pico de gallo, whole grain rotini tossed with peppers and diced tomatoes
As you can see I eat plenty and often, I fill my meals with my favorite veggies to encourage me to eat more-for me that's peppers and spinach, yours could be squash or green beans…you can make it work for your taste. Here are my top tips for anyone looking to start eating clean, especially if you're coming from the place I was where your two main food groups were wine and chocolate!
Start with small changes-add extra veggies to your meals for a week to start, the next week take away some processed foods and replace with healthier alternatives.
Don't think it has to be 100% right away or ever-give yourself grace and take it one meal, one snack at a time, don't give up if you backtrack.
Get enough sleep-especially when you're first changing your diet. I can tell you that when I first started 9 times out of 10 that I fell off the wagon, I was tired. Go to bed an hour earlier if possible!
Plan ahead for travel or busy times by preparing healthy snacks or meals in advance. Simply carrying along an apple and some almonds while doing errands can help you resist stopping for fast food or grabbing a bag of chips at the store!
Find your favorite healthy foods and learn new ways to cook them, experiment with healthy recipes, don't be afraid to try new things.
Keep a food diary (I use the MyFitnessPal app on my phone) to track not your calories but just what you're eating in general, note how you feel after different foods-many people are sensitive to different types of food and may not realize it without a food diary.
Watch your serving size-a serving of meat is 3oz, a serving of pasta or rice is 1/2 cup-it's more than you think. If you're still hungry after a proper serving size take a break and reassess in 15-20 minutes-sometimes your stomach won't feel full right away, even if you've eaten enough!
Eat often-it keeps your metabolism going and helps avoid binging and overeating. I try to eat small meals/snacks every 2.5-3 hours.
I aim for 5 servings of grains, 3 of protein, 5 of vegetables and 3 of fruit each day-I don't always meet that goal but it helps me to keep my diet well rounded each day
Are there any other clean eaters out there who can offer tips or advice? I'm fairly new to this journey but I can tell you that I'm 100% sold on how amazing I feel as a result! Has anyone else wanted to try the clean eating lifestyle but was scared to give up the wine and chocolate?