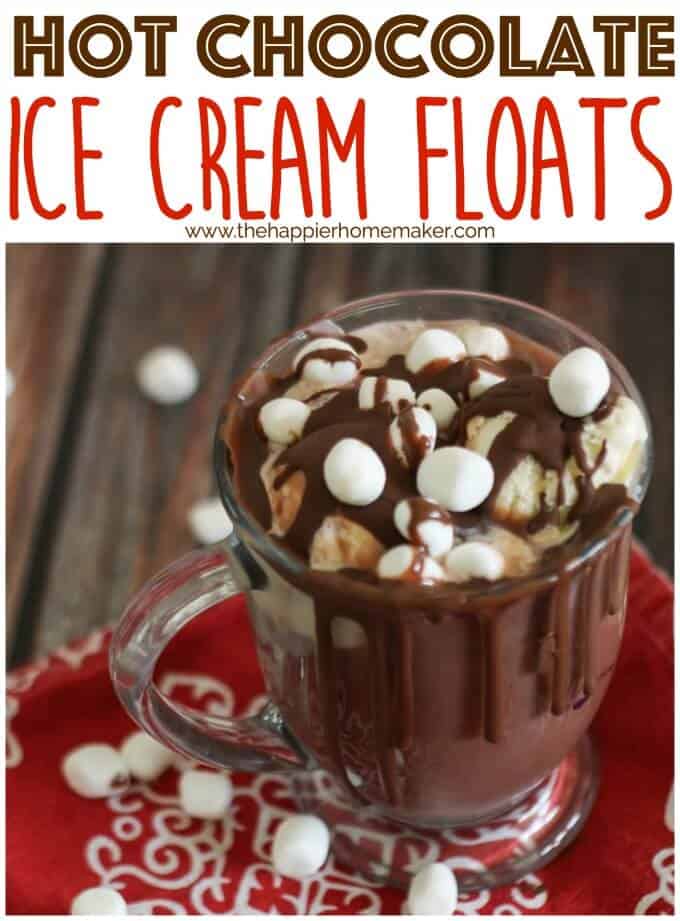 Last weekend I had the rare occasion to go to the grocery store by myself, leaving my three boys home with my husband.  As I walked out the door my husband yelled "Enjoy yourself!" and I laughed thinking how life had changed since having kids-when a solo shopping trip is a beacon of relaxation! It actually was nice to be able to walk the aisles of the store without trying to control the impulsivity and boundless energy of three boys under age 9!
As I was finishing up, walking out of the dairy section I saw an endcap display of seasonal drinks.  There, in the midst of pumpkin spice this and that, I saw two words that called to me, HOT CHOCOLATE.  We've firmly established here on the blog that I am a chocoholic so it would have been unnatural for me not to feel compelled to pick up not one, but both of International Delight's new ready-made Hot Chocolate flavors, and I knew the perfect way to serve it up-Hot Chocolate Floats!!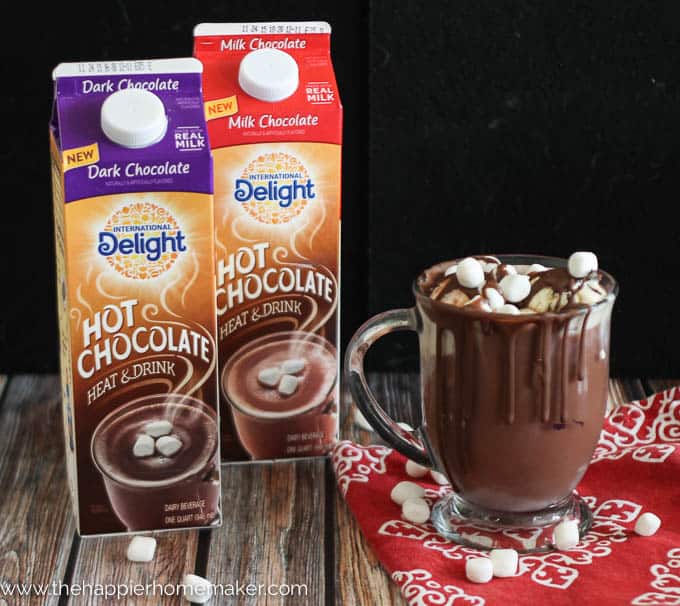 When the family saw what I had bought they were obviously excited-we're big hot chocolate drinkers in the cooler months.  We used to buy the packets of hot chocolate mix but this was way easier when fixing multiple servings at a time, and the result was creamier…because isn't that what hot chocolate should be?
To make the floats I simply scooped French Vanilla ice cream into the mugs and poured the hot chocolate over it, topping with chocolate syrup and marshmallows! Seriously-I've never seen my kids so quickly and painlessly eat dinner as when they knew these were coming for dessert!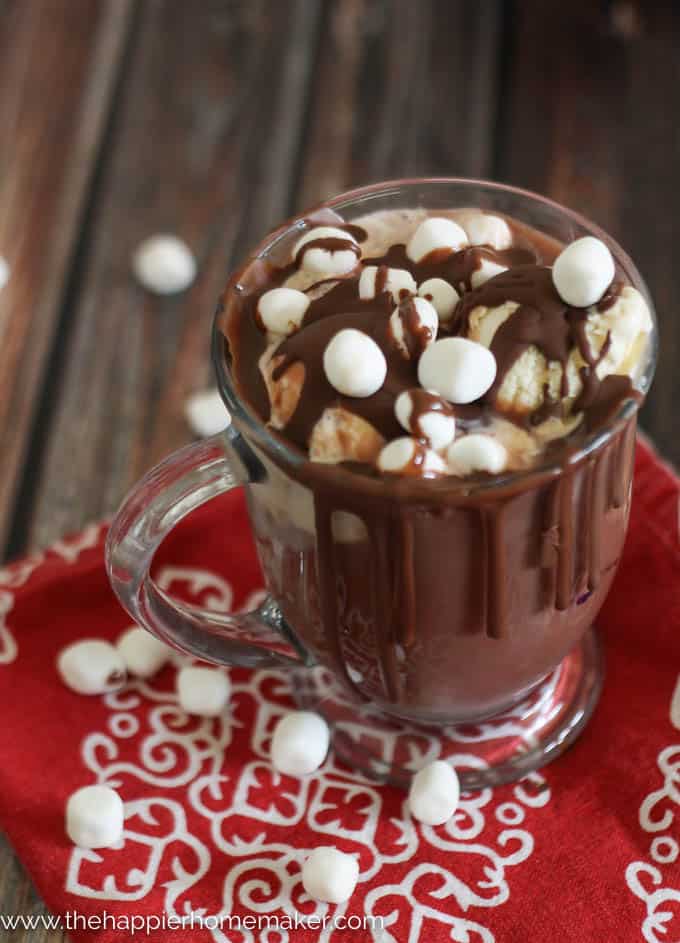 I loved the Dark Chocolate Hot Chocolate while my kids preferred the Milk Chocolate flavor but both were amazing! International Delights also has Eggnogs in Original and Vanilla-I'm excited to try some eggnog floats next-what do you think?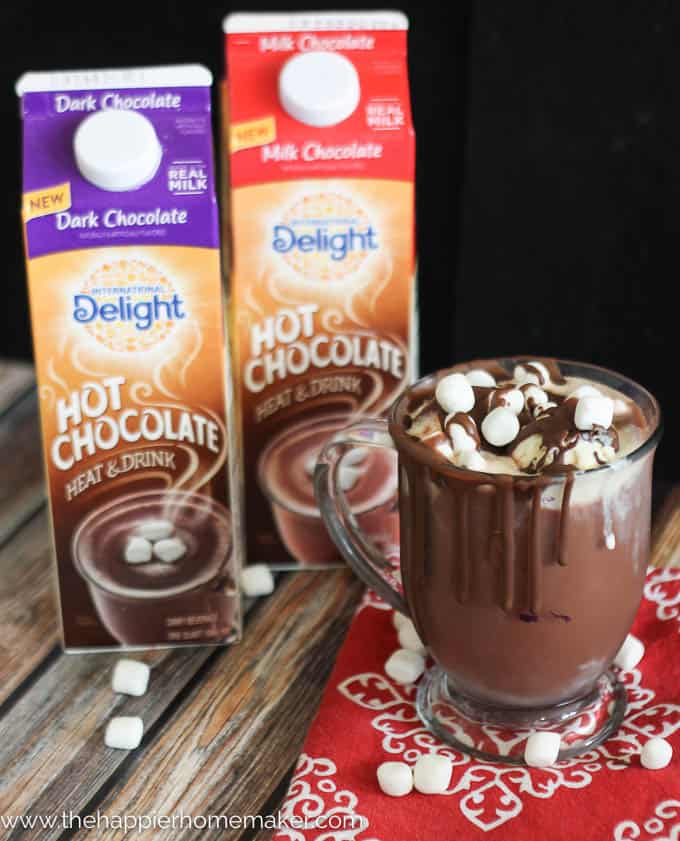 This is a sponsored conversation written by me on behalf of International Delight. The opinions and text are all mine.