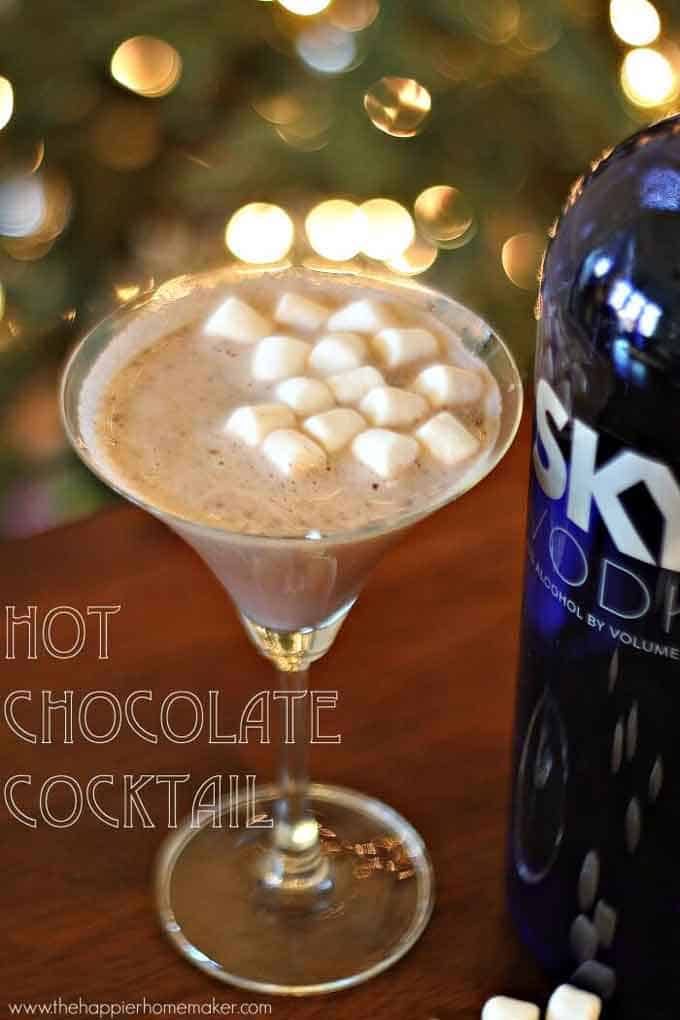 Ahhh, the holidays, with all the hustle and bustle and holiday stress it's nice sometimes to sit back, relax, and maybe try a new cocktail recipe? This hot chocolate cocktail is chocolate perfection-with a grown up twist (but don't worry-you get to keep the marshmallows!)
Ingredients:
1 pack instant hot chocolate mix
1 cup milk
1.5 shots vodka
mini marshmallows to garnish
Directions:
Combine milk and hot chocolate in a large glass and microwave for 1 minute. Mix well until cocoa mix is dissolved. Stir in vodka and pour into cocktail glass. Garnish with mini marshmallows.
Give it a try and let me know what you think! Do you have any holiday-specific cocktails you love I'd love to hear in the comments!