Homemade hand sanitizer is a helpful DIY hand cleaner when you can't get to a sink to wash your hand. This easy, three ingredient recipe is fast to make when in a pinch.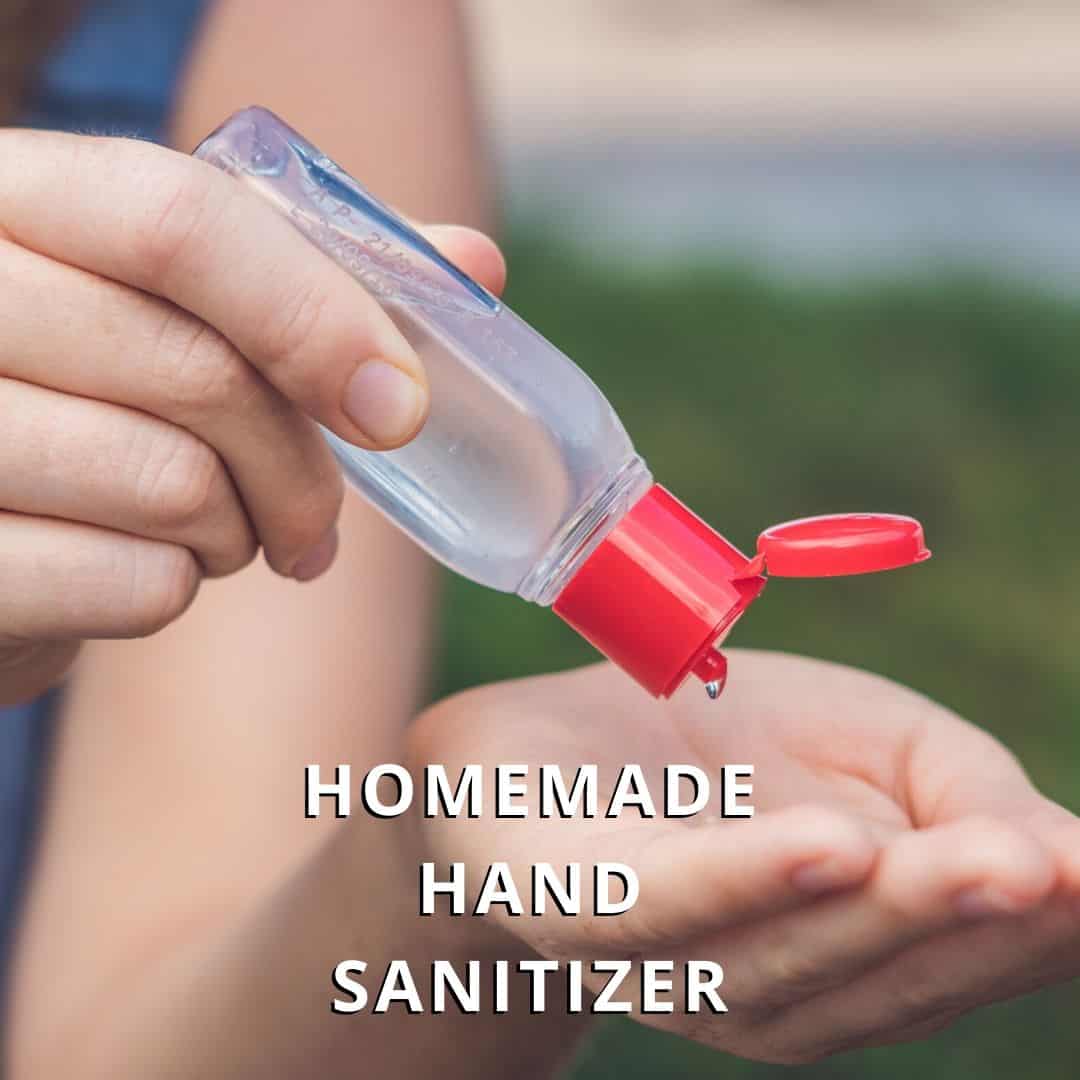 How to Make Hand Sanitizer
The key to making hand sanitizer at home is to ensure it is at least 60% rubbing alcohol. Jagdish Khubchandani, PhD, associate professor of health science at Ball State University offers the following formula:
two parts isopropyl alcohol or ethanol (91 percent to 99 percent alcohol)

one part aloe vera

a few drops of clove, eucalyptus, peppermint, or other essential oil.
Dr. Khubchandanai also offers this advice:
Make the hand sanitizer in a clean space. Wipe down counter tops with a diluted bleach solution beforehand.
Wash your hands thoroughly before making the hand sanitizer.
To mix, use a clean spoon and whisk. Wash these items thoroughly before using them.
Make sure the alcohol used for the hand sanitizer is not diluted.
Mix all the ingredients thoroughly until they are well blended.
Do not touch the mixture with your hands until it is ready for use.
When to Use DIY Hand Sanitizer
Obviously we are in uncharted times currently and there is a mass shortage of commercial hand sanitizers and soaps in the stores right now. The best way to clean hands according to the Centers for Disease Control (CDC) is to wash hands thoroughly for at least 20 seconds using the following guidelines:
Always use clean, running water. (It can be warm or cold.)

Wet your hands first, then turn the water off, and lather your hands with soap.

Rub your hands together with the soap for at least 20 seconds. Make sure to scrub the back of your hands, between your fingers and under your nails.

Turn the water on and rinse your hands. Use a clean towel or air dry.

CDC.gov
If you are unable to wash your hand, hand sanitizer is a useful second line of defense. With commercial bottles hard to come by, using an appropriately formulated homemade hand sanitizer can be helpful.
How to Use Hand Sanitizer
Apply the hand sanitizer to the palm of one hand.
Thoroughly rub your hands together. Make sure you cover the entire surface of your hands and all your fingers, including under and around your fingernails.
Continue rubbing for 30 to 60 seconds or until your hands are dry. It can take at least 60 seconds for hand sanitizer to kill most germs.
What Germs Can Hand Sanitizer Kill?
According to the CDC, an alcohol-based hand sanitizer that meets the alcohol volume requirement can quickly reduce the number of microbes on your hands. It can also help destroy a wide range of disease-causing agents or pathogens on your hands, including the current pandemic.
Hand Sanitizer is not helpful if your hands are visibly dirty such as after gardening or yard work. It also is not effective against norovirus, cryptosporidium, or clostridium difficile.
Stay Safe Friends!
Hand washing continues to be the first line of defense these days but I hope this homemade hand sanitizer recipe is helpful in a pinch if needed. You might also want to check out my 8 favorite pantry meals and homemade bread recipes to help you get through this time where many of us are homebound.