Homemade dog shampoo is easy to make and perfect for dogs with sensitive skin. With just a few basic ingredients you can be sudsing up your favorite pooch in no time!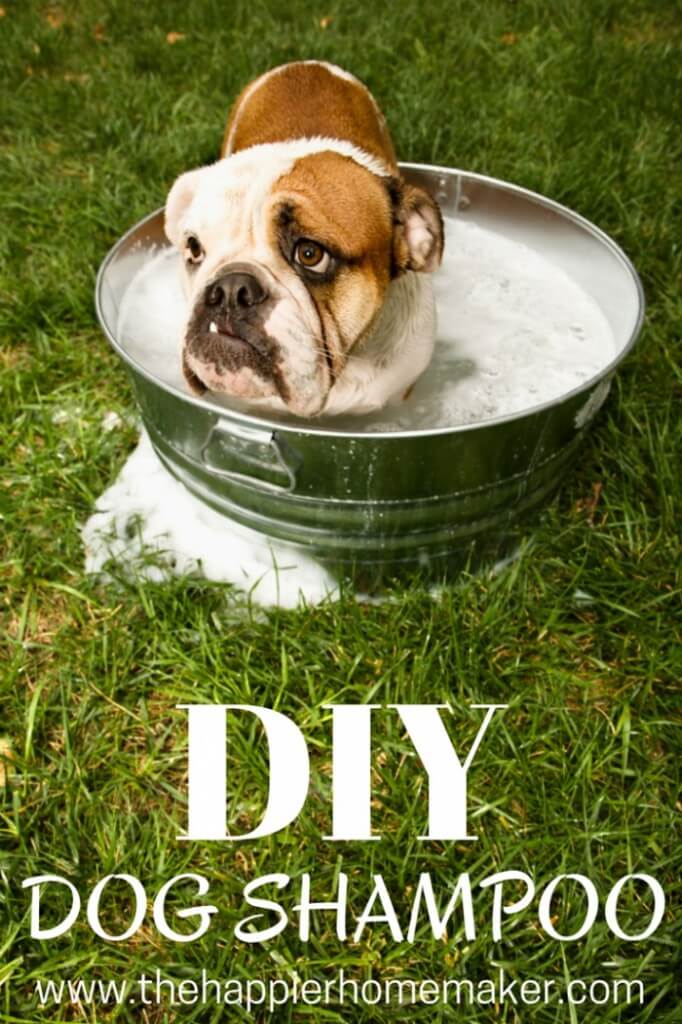 Can I get real with you for a minute? Let me start by saying I love my dog Bear, I really do. (No, that's not him above, that's just a cute stock photo I found because fitting a 115 lb golden retriever into a wash bucket for a cute picture was NOT going to happen!)
Anyways, back to Bear-he's such a good dog, amazing and patient with our three boys, but I had NO idea how labor intensive the upkeep on golden retriever coats were! This dog sheds a chihuahua worth of dog hair daily around the house, needs neverending brushing to de-shed his coat, and given his propensity for rolling around in the dirt, gets pretty darn stinky pretty darn quick. Over the winter I had to fork over $70 every time he needed grooming-not ideal for my frugal ways. As soon as it warmed up enough here I took him outside and mixed up my DIY dog shampoo and gave him a good scrubbing!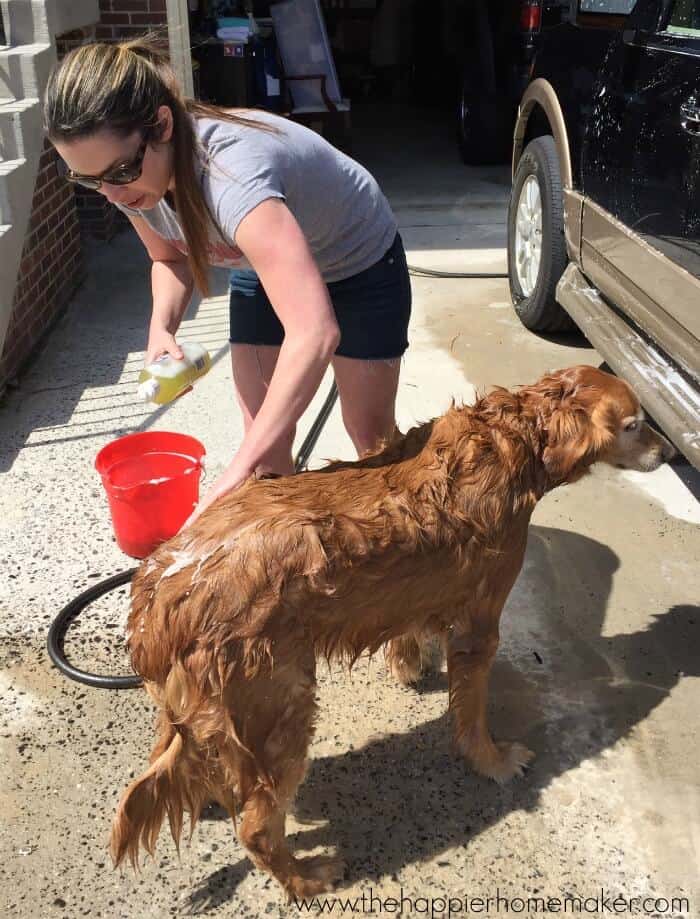 Homemade Dog Shampoo Ingredients:
2 tbsp baby shampoo
1 cup apple cider vinegar
2 tbsp aloe vera
2 tbsp glycerin
1 cup water
Bear has very bad allergies and his poor skin gets irritated easily so my dog shampoo recipe is tailored to be extra soothing. Both the glycerin and aloe vera help sooth the skin while the vinegar and shampoo gently clean away dirt and oil. Simply mix everything up in a jar or bottle and shake it up. Apply liberally and scrub, scrub, scrub!!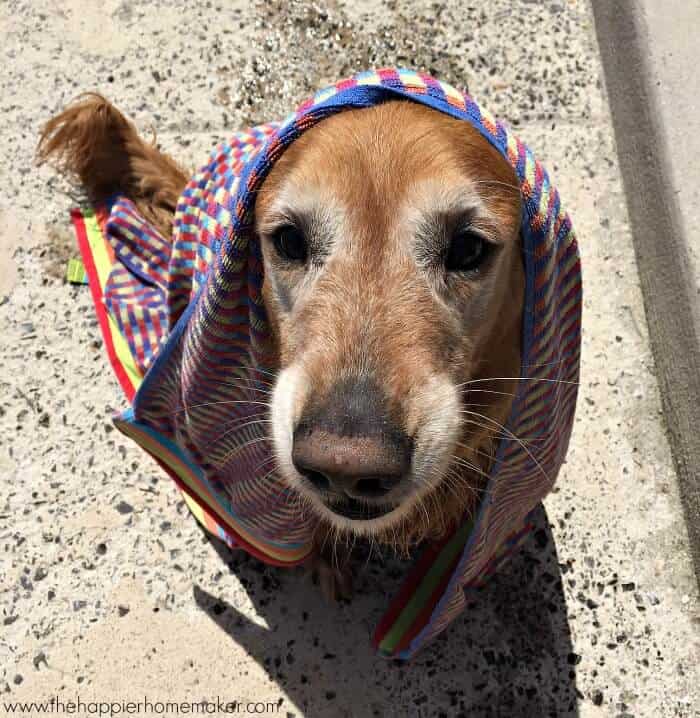 He was a very happy camper! But I'm not sure if it was because he was clean or because he knew what was coming, his favorite treats! (I get mine from Chewy.com, see my full Chewy.com review here!
Anybody else have a stinky dog in need of a bath? How often do you bathe your dog?