Being a military family means never getting too comfortable where we are. When this blog started in 2011 my husband was deployed to Iraq and I was holding down the fort with our three young boys in a suburban rental. After my husband's return we built a home near the Army post in North Carolina that he worked at. (Scroll down for lots of pictures of the NC home!)
Lo and behold two years later we were told it was time to pack up our bags and head north to the Washington DC area. The move came a little sooner than we had hoped and the move itself was a bit rough but we made it to our new home in May of 2014. It's a bit of a downsize from the old house, especially in outdoor space but we're making it our own for the few years we're here!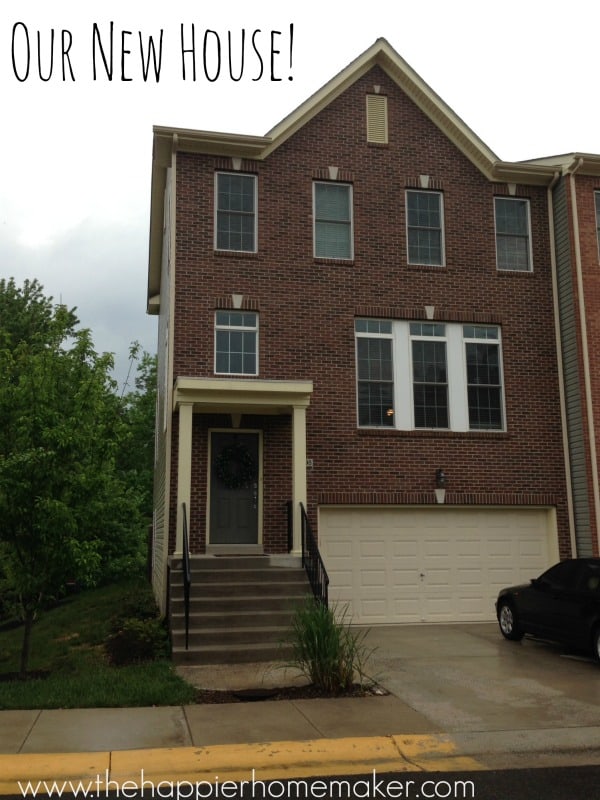 I've shared the before pictures of the townhouse, and some progress we've made along the way. What I love about this current house is that we've added so much color whereas our last home was fairly neutral!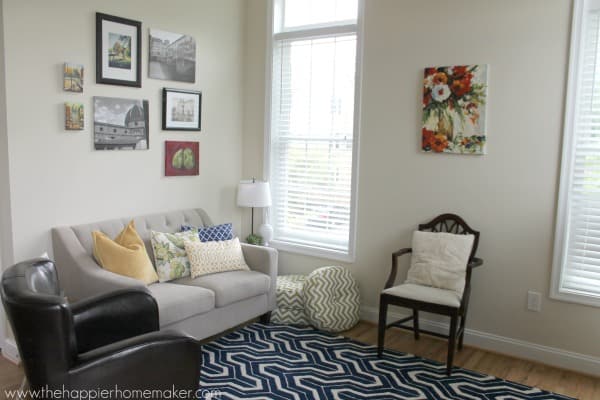 The Family Room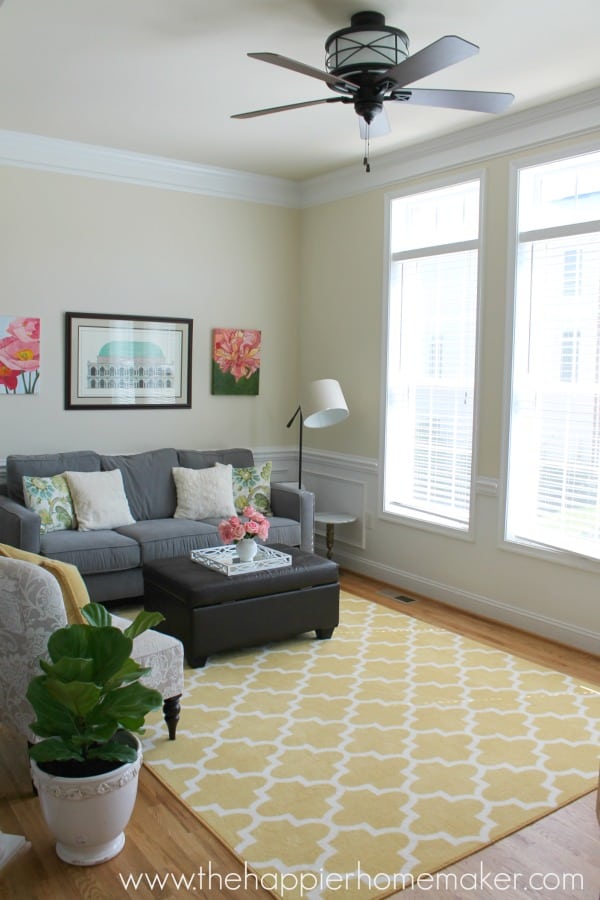 The Living Room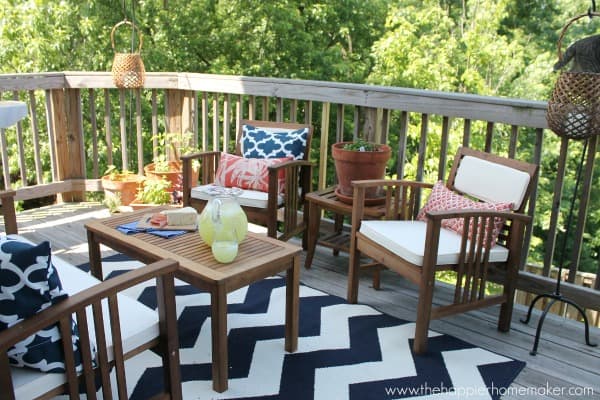 We're still settling in and figuring it all out, I hope you'll join me for the journey!
~
For more projects and pics of the home in North Carolina we just left, keep scrolling down!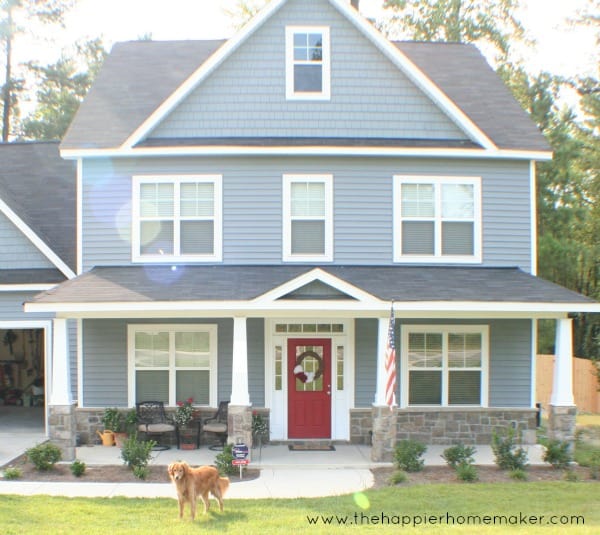 We spent two years there upgrading it from builder-grade blah to our dream home.
The Mudroom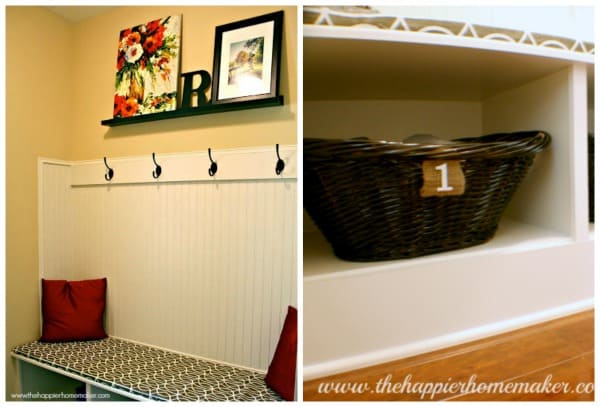 One thing I loved our North Carolina home was the very generous mud room off the garage door. I made a no-sew bench cushion for the built in bench and made numbered baskets for the cubbies to hold everyone's shoes.
The Sitting Room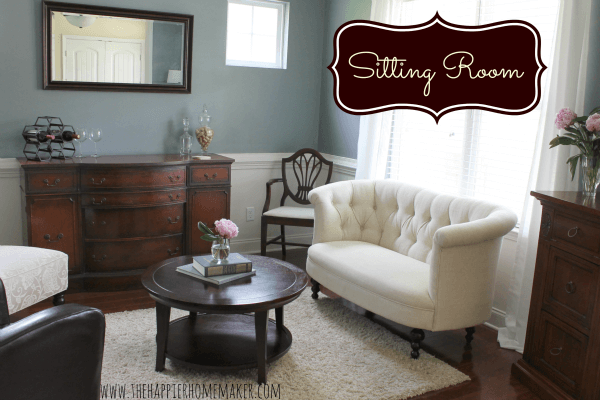 The first actual room see walking in the house was our sitting room. It used to be our formal dining room but it was never used so we transformed into a sitting room/bar area. The boys called this the "grown up room."
The Living Room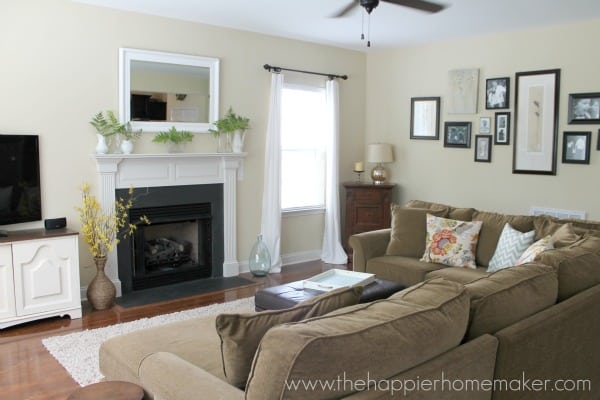 The living room is open to the kitchen and it is a comfortable space, with lots of neutrals and small pops of colors. We made over a thrifted buffet to turn into a media stand so that I could move the tv from over the mantle. I love being able to decorate my mantle now without working around the television!
The Kitchen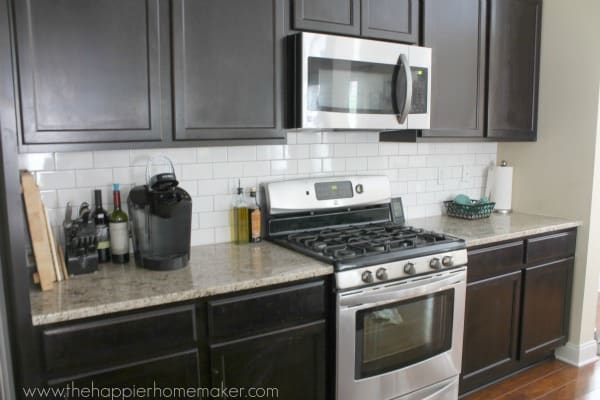 Directly behind our monstrous sectional is the kitchen, which was my favorite room. We had a lot of leeway to customize the space so we picked dark cabinetry with no handles/pulls, a white subway tile backsplash, and a lighter granite. We also later changed the grout color to a darker grey and that was such an easy project with a big impact!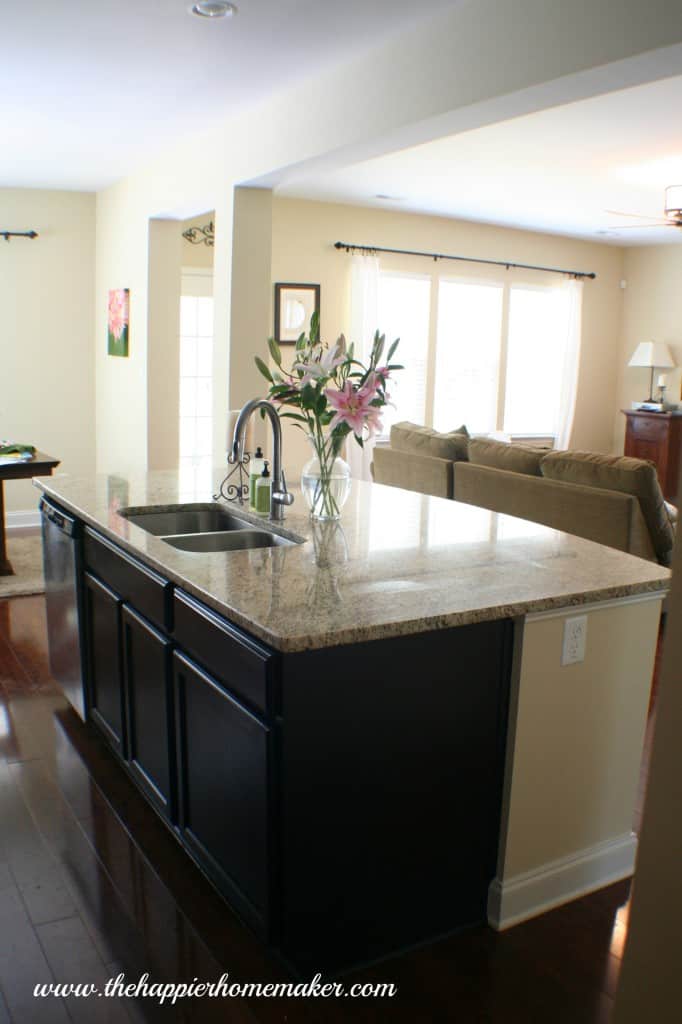 The home plans had an island with a raised breakfast bar but the builder allowed me to have a larger one level slab installed instead which I loved because it gaveme more room to bake all the goodies I post here on the blog! We also had the entire island moved out towards the living room about a foot and a half to make the kitchen larger and take better advantage of the open floor plan.
Breakfast Nook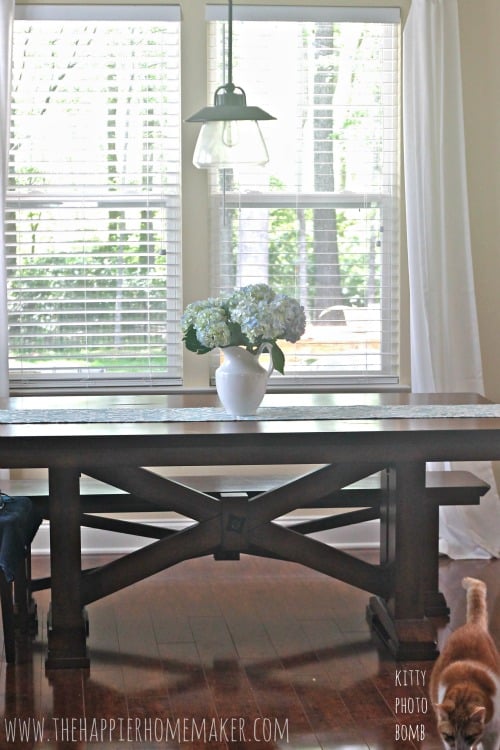 We have an eat in area in the kitchen that looks out over the backyard. This is the part of the house that was flooded when my youngest decided to flush an entire roll of toilet paper down the toilet when he was one!
My Office
Upstairs I had my office, which used to be my middle son's room until he decided to bunk with his older brother. This room was my happy place-a place decorated just for me! I painted some IKEA curtains with gray stripes, gave a desk a regency makeover, and lots of other DIY projects.
The Nursery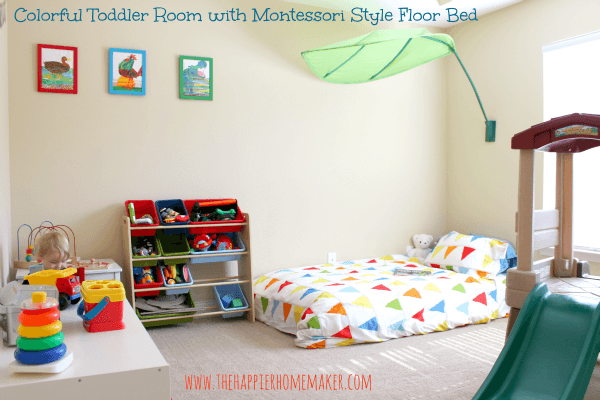 My youngest son's room was Montessori inspired and very colorful.
Master Bedroom
The master bedroom is another area that seems to be a constant evolution. I'm craving a change in here but haven't quite narrowed down what I want yet. Last year I painted the entire room Benjamin Moore Alaskan Husky and then did a tone on tone stenciled focal wall. We also build our own headboard way back when this was a tiny baby blog.
The Backyard
Probably my favorite part of the house was our backyard. We put in a pool our first year in the house and spent a lot of time getting our yard and patio in order from the scruba nd brush we started with.
What was brush and scrub and trees is now tamed and we love spending time out there. We built our own Pottery Barn inspired dining table, painted and updated thrifted chairs, and did lots of DIY pillow covers to create a comfortable and colorful space.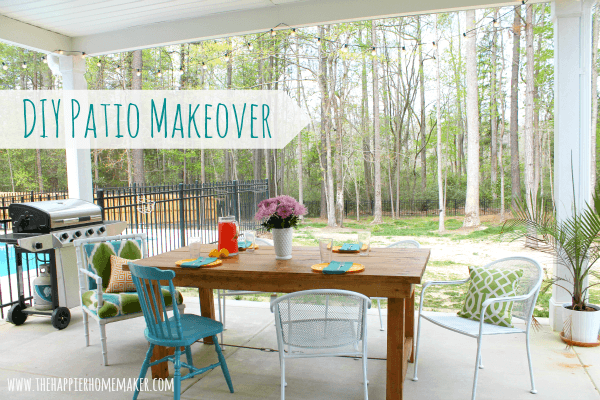 I hope you enjoyed my home tour(s)! Thanks so much for stopping by...if you're new here I'd love it if you followed along with my adventures on Facebook, Twitter, and Instagram. I also tend to be a bit of a Pinterest addict so you can find me over there as well!