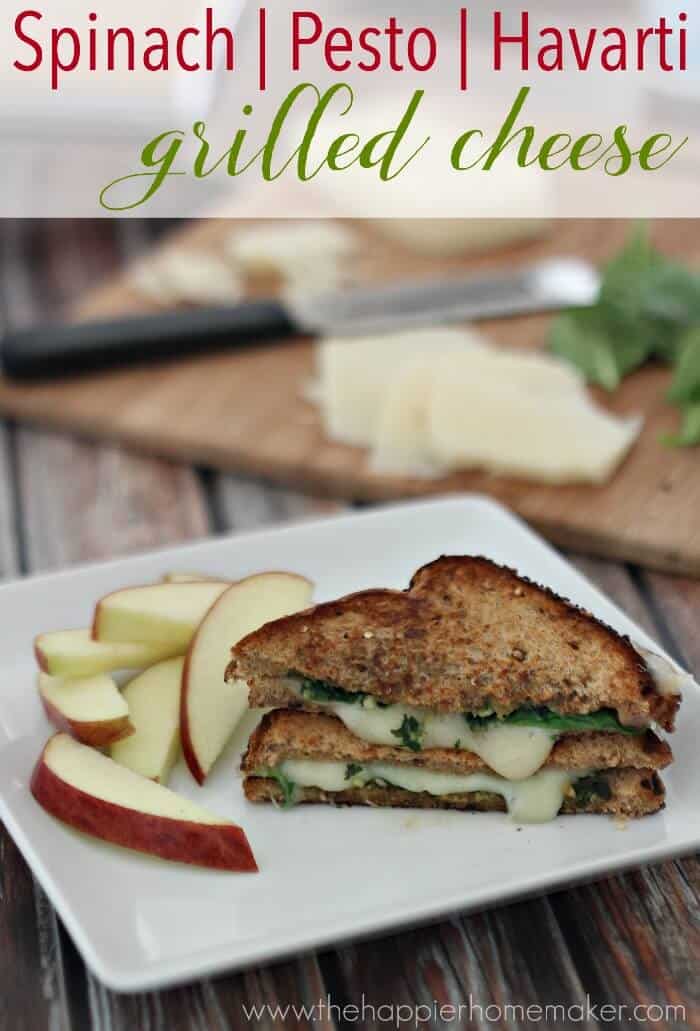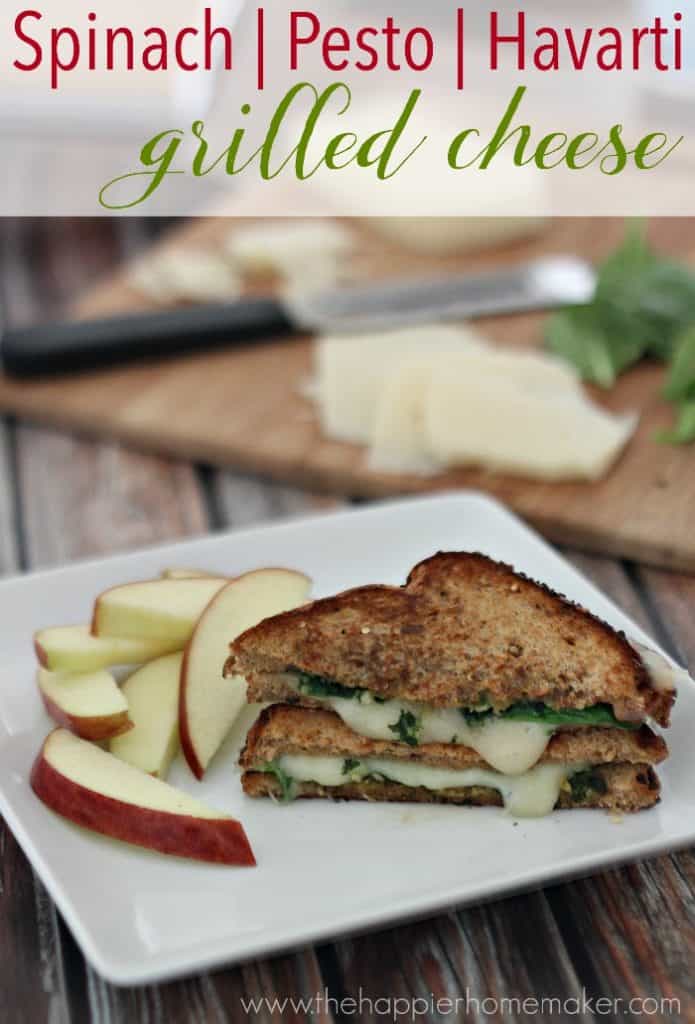 I started a new fitness plan recently (I'll report back with results after a couple of months) and it came with a healthy eating plan that has me really inspired to eat clean. I've been having a good time figuring out how to adapt my previous favorite meals to clean eating versions without sacrificing flavor and today's recipe really does that perfectly! In honor of April being National Grilled Cheese Month I whipped up a healthy spinach pesto havarti grilled cheese that tastes delicious and won't leave you feeling guilty after you eat it!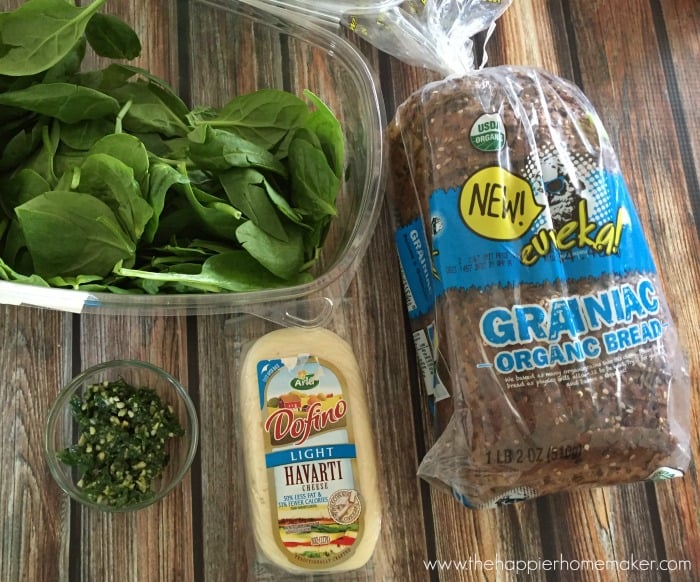 Ingredients:
Arla Dofino Light Havarti Cheese
Eureka Grainiac Bread
Pesto (here is my homemade pesto recipe-I omitted the Parmesan for this recipe)
Spinach
The key to keeping this recipe clean and not going overboard on calories is using the light Havarti and the whole grain bread-this brand only has 80 calories per slice so it's a good balance of healthy and low calorie. Adding in the veggies is an added bonus!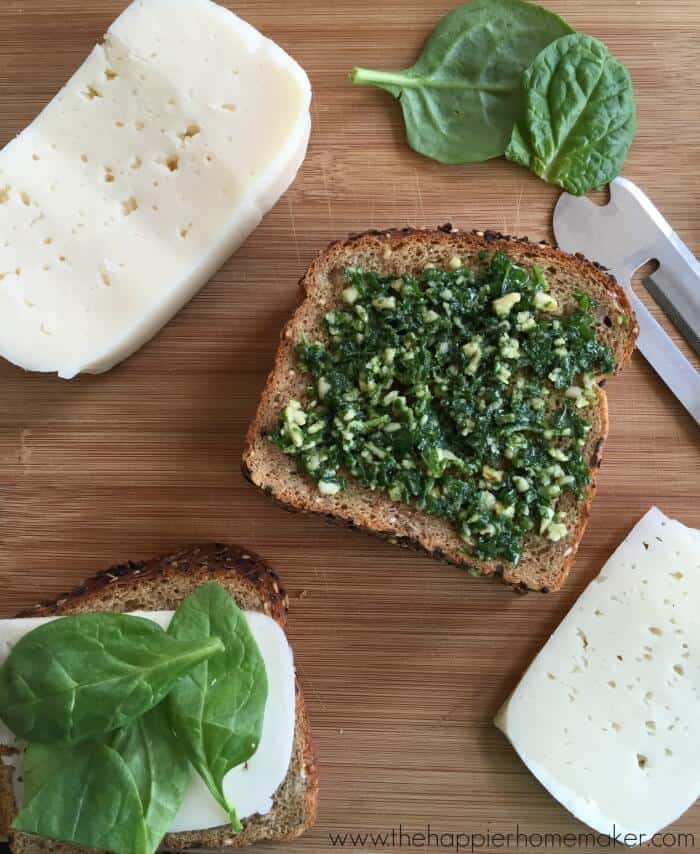 Spread the bread with a heaping tablespoon of pesto and top with cheese and a layer of spinach. Heat a griddle or skillet over medium high heat and spray with nonstick spray or olive oil mister before grilling the sandwich.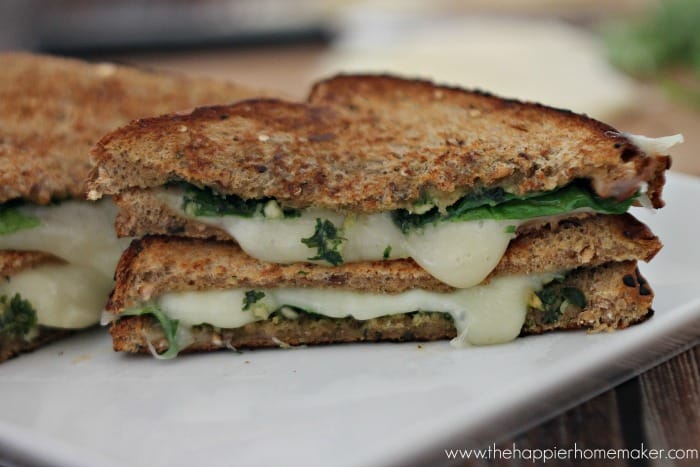 I served my sandwich with some apple slices and it was a filling, healthy lunch thanks to the protein in the cheese and the whole grain bread!