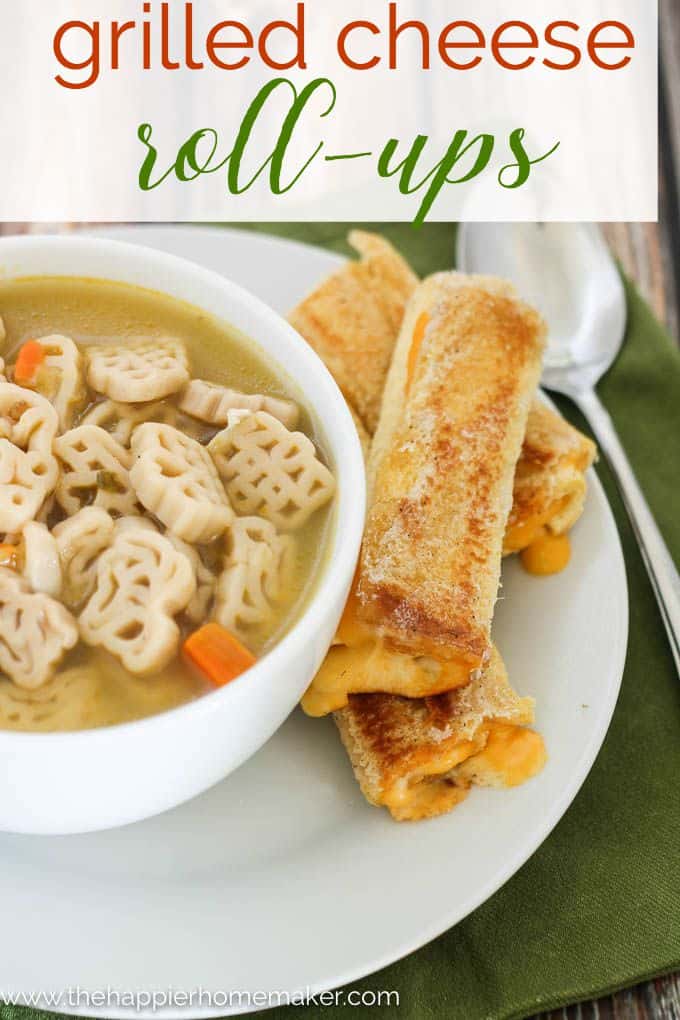 I'm a huge soup fan-especially as the temperatures start to drop this time of year.  
This past weekend we made Grilled Cheese Roll Ups to go with the soup and it was a fast, easy meal that is going to be a weekend staple from now on!
The roll ups are super easy to make-simply roll bread flat with a rolling pin (or squash in your hand!) Place the cheese on top and roll tightly. Make sure the cheese isn't sticking out of the roll up-I had to trim a little of the cheese on mine. Press the bread together at the seam.
Heat 2 tablespoons of butter in a skillet over medium high heat and cook the roll ups seam side down. Flip when golden, about 3 minutes.  Serve immediately with your favorite soup!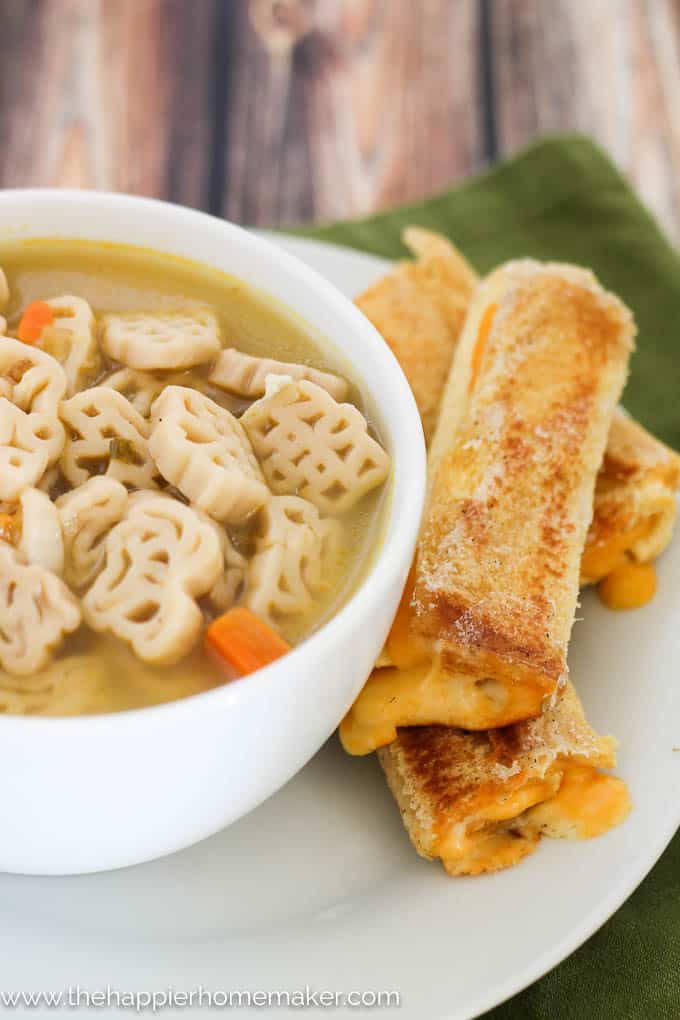 My kids l-o-v-e-d these! And they were the perfect addition to the soup.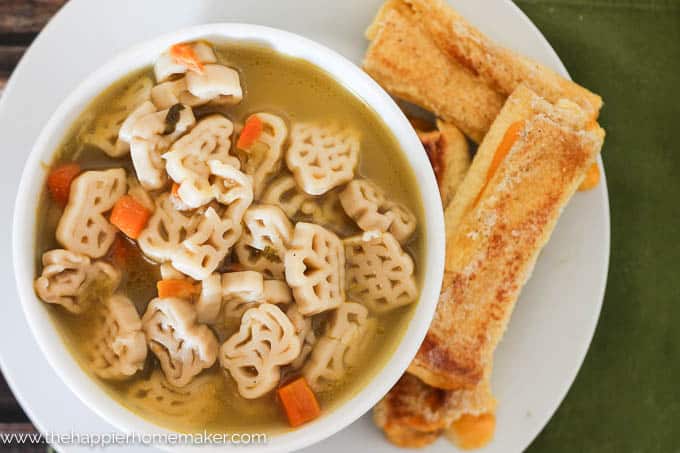 Does the cooler weather have you craving soup too? What do you think of the roll ups-I love trying to approach tried and true foods like grilled cheese in new ways!
You might also like these Ham and Turkey Hawaiian Roll Sliders!