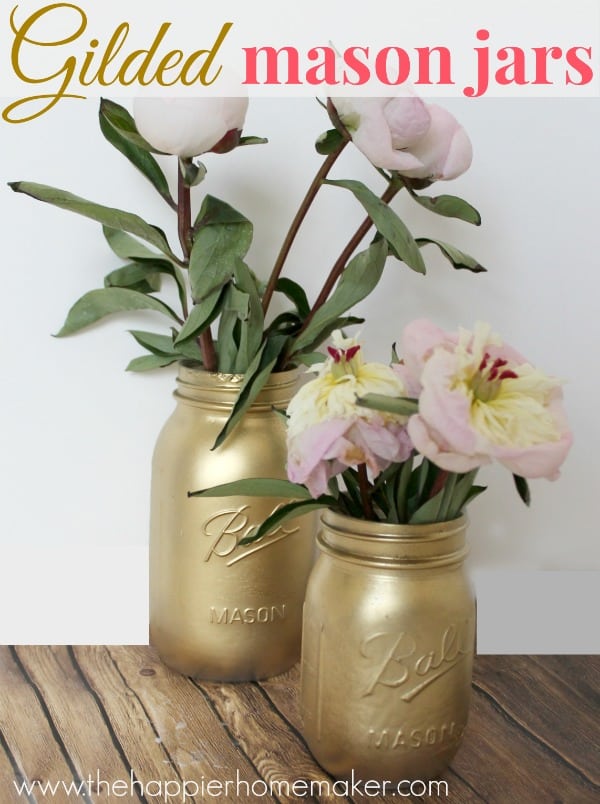 Sometimes in the world of DIY we feel the constant pressure to go bigger…big projects, big renovations, big room makeovers.  But really, how many room reveals, giant furniture builds, or home overhauls can one person have?  Sometimes the it's easy to forget how super simple projects can be just as beautiful as a huge decor makeover.  Or that a simple spray painted mason jar can give a room just the right touch of glam one might need on cold, cold winter day.
Supplies:
mason jars
primer
Krylon Short Cuts craft spray paint in Gold Leaf
I was lucky enough to have a day warm enough to spray paint last weekend and wanted to do a fast project to add a touch of bling. My local Fresh Market has had pink peonies lately and I thought they'd look lovely in a gilded vase.
I first cleaned the jars and primed them with Krylon Primer.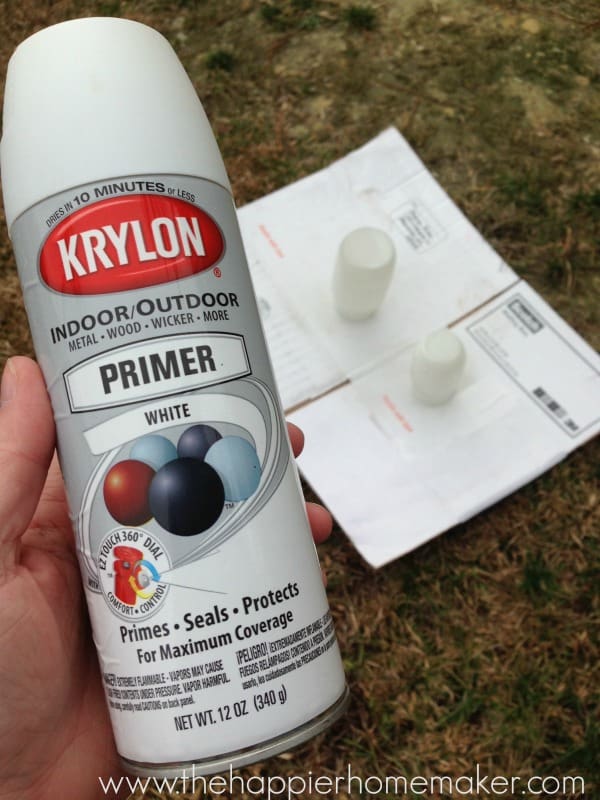 I used two light coats about 15 minutes apart to give a good base but avoid drips. Once dry I did the same with the gold paint-this Krylon Short Cuts color is my FAVORITE! I always have it on hand, you can find it in the craft section of big box stores-not the spray paint section.  I think it looks every bit as good as using things like Rub n' Buff. Seriously.  My favorite.
I did three coats of the gold, again being very careful to use very light coats-it's better to err on the side of too light and putting an extra coat on rather than ending up with drips. (I also paint my jars upside down then flip them after they are dry and touch up any areas that may need it.
That's it.  Less than an hour and so simple, but I think they are absolutely gorgeous!!
How is the weather where you are? I'm hoping you're all staying warm in this insane artic blast!