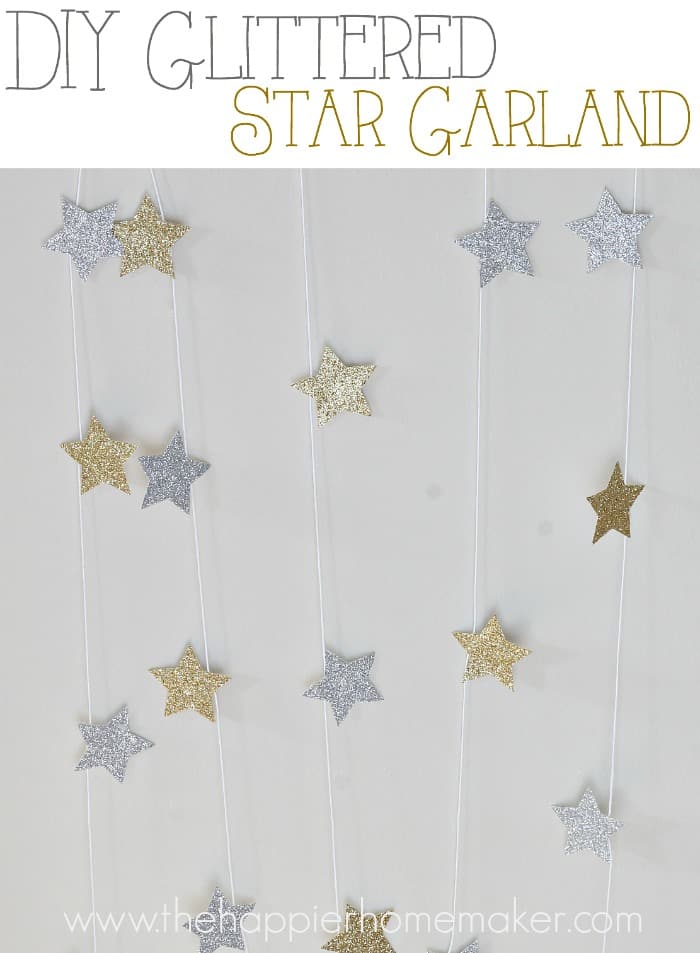 I was recently challenged by Staples to create a #handmadeholiday craft with supplies from their store-to think outside the box of standard holiday lights and garland and get creative with my decorating-you know I had to take them up on it! I went out on Black Friday to pick up some supplies not knowing what on Earth I was going to create-after a fair amount of wandering about the store and dodging the serious shoppers I found what I was looking for-a little bling!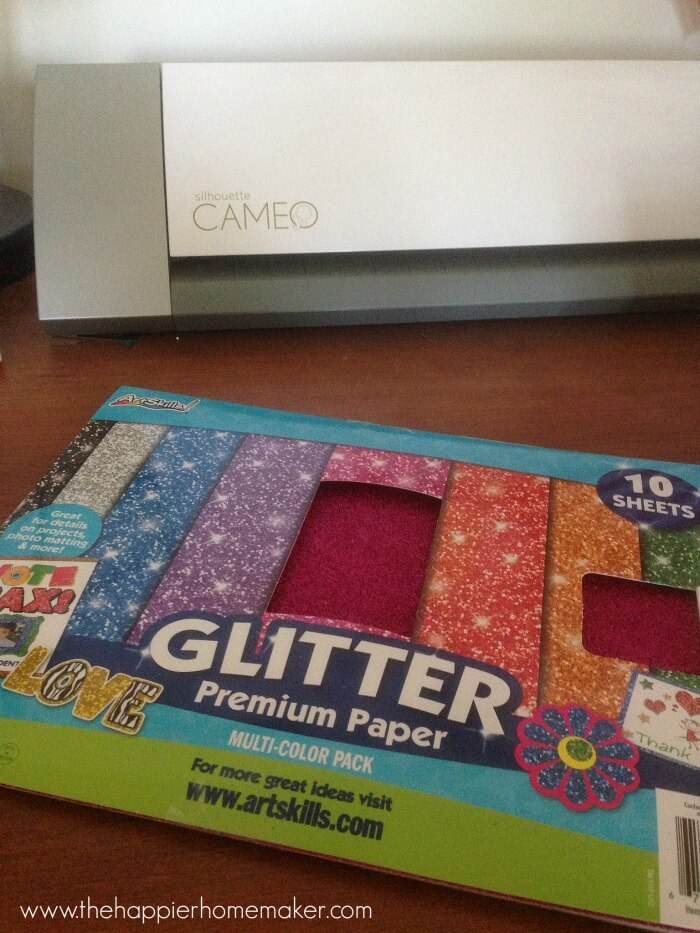 I found this glitter paper in the arts and crafts aisle and knew I could create something beautiful with it-I'm a sucker for anything with glitter!
Once I was back home I dusted off my Silhouette logged into my Silhouette Studio.  I set the paper size to 12″ by 9″ to match my glitter paper, then I found a Star shape in my library and adjusted the size to just over a square inch.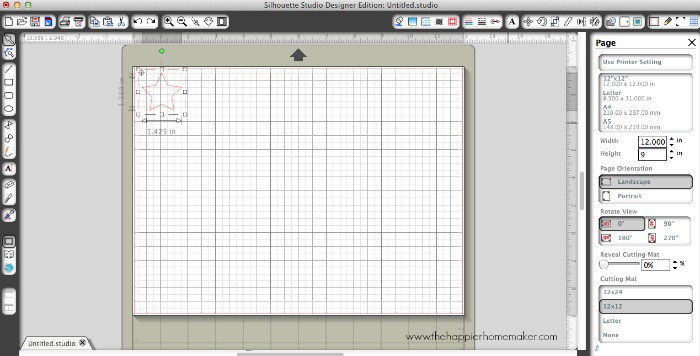 Next I selected "Object," then scrolled down to "Replicate" and chose the Fill Page option to get as many stars on the page as I could.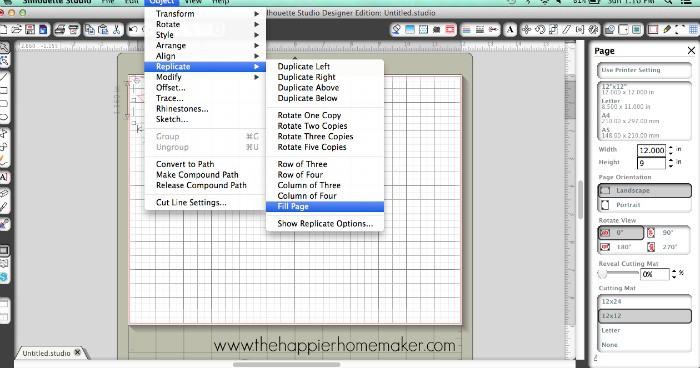 And I ended up with this: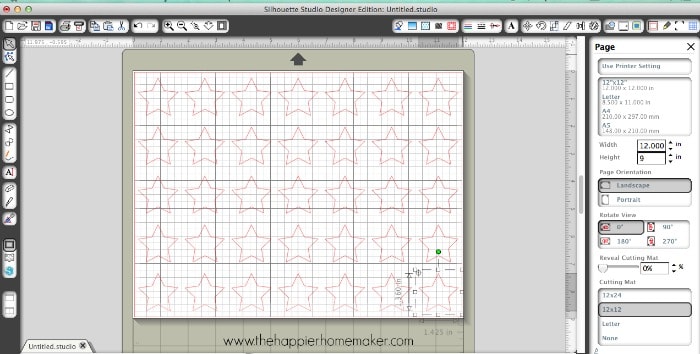 Pretty cool, right? I love that trick!
I cut stars out of both the gold and silver glitter paper set on the cardstock blade setting-it worked beautifully!
To assemble my banner I taped some twine to my mantel to get an idea for how I wanted it draped and then used hot glue on the back of the stars (near the top point so they hung properly) to add the stars to the twine.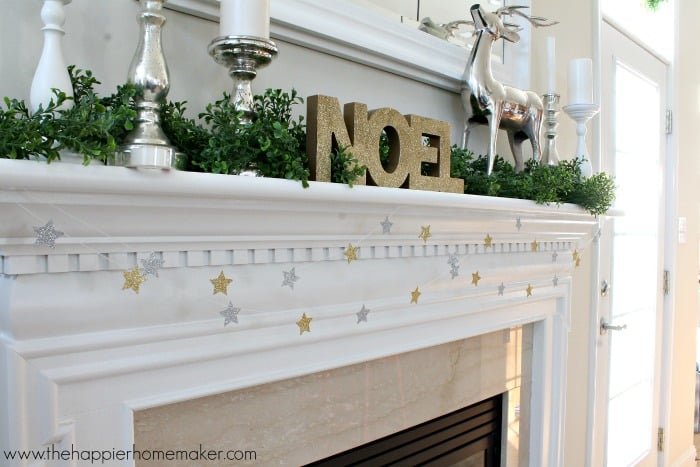 I love the way the star garland turned out and added a little extra bling to mantel and it matches my glittered Noel perfectly!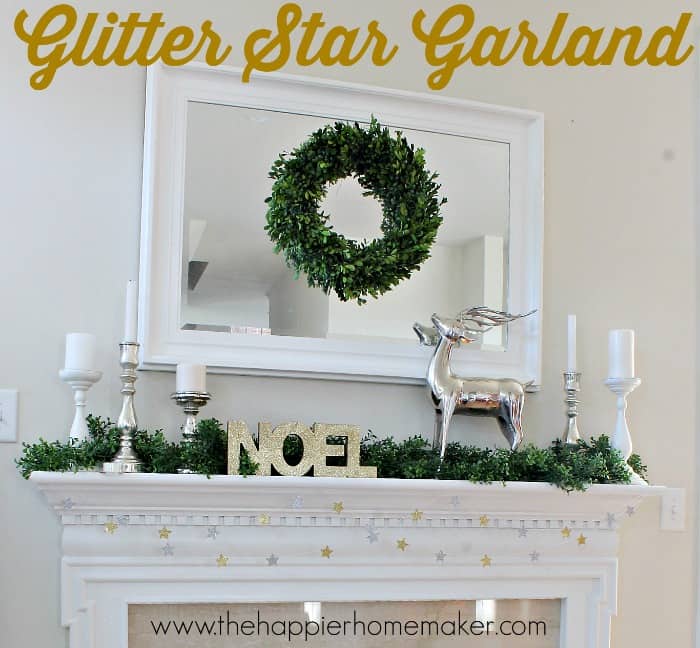 Thanks so much to Staples for giving me this challenge! What would you make with this glittered paper?