This post is sponsored by the Game Day Favorites promotion at Publix. The opinions and text are all mine.
I don't know about you all, but I have been so happy that football season wasn't cancelled this year! Watching my favorite team play is the highlight of my week and I'm even more excited about the big game coming up and seeing just who will be playing this year!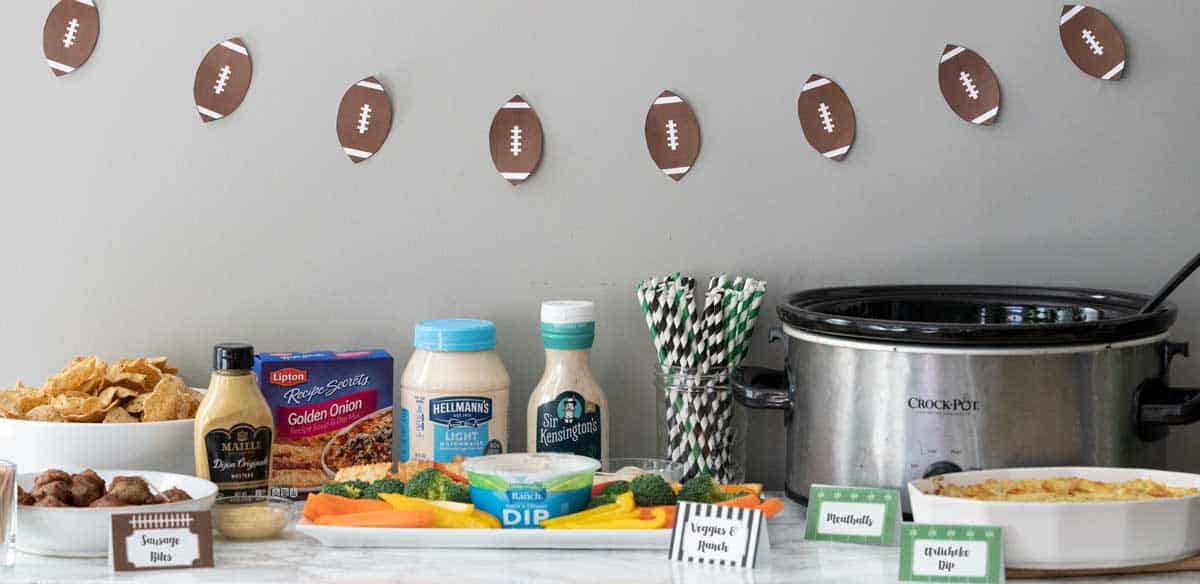 Even with things looking a little different this year, it just isn't football without a spread of my favorite football foods. If you're the same, you'll love these tips and tricks for making game day food stress-free so you can enjoy the football.
Tip #1: Plan your menu and budget
I get all of my game day foods at my local Publix. I always grab an Extra Savings flyer at the kiosk at the store's entrance or the customer service desk, then look for the at-shelf signs so I can take advantage of the great deals. The current Game Day Favorites promotion (running through February 12th) saved me a ton on all my favorites.
The Hidden Valley Ranch was buy one, get one free and I got $2 off Publix Fresh Meat when I bought any 2 of the Sir Kensington's Ranch or Hellman's Mayonnaise! The Publix fresh meat selection is seriously awesome, if you haven't looked recently you are missing out! You can also get $2 off Publix Fresh Meat when you buy any two of the Lipton's Recipe Secrets or Maille Mustard, so you really can create quite a spread without breaking the bank!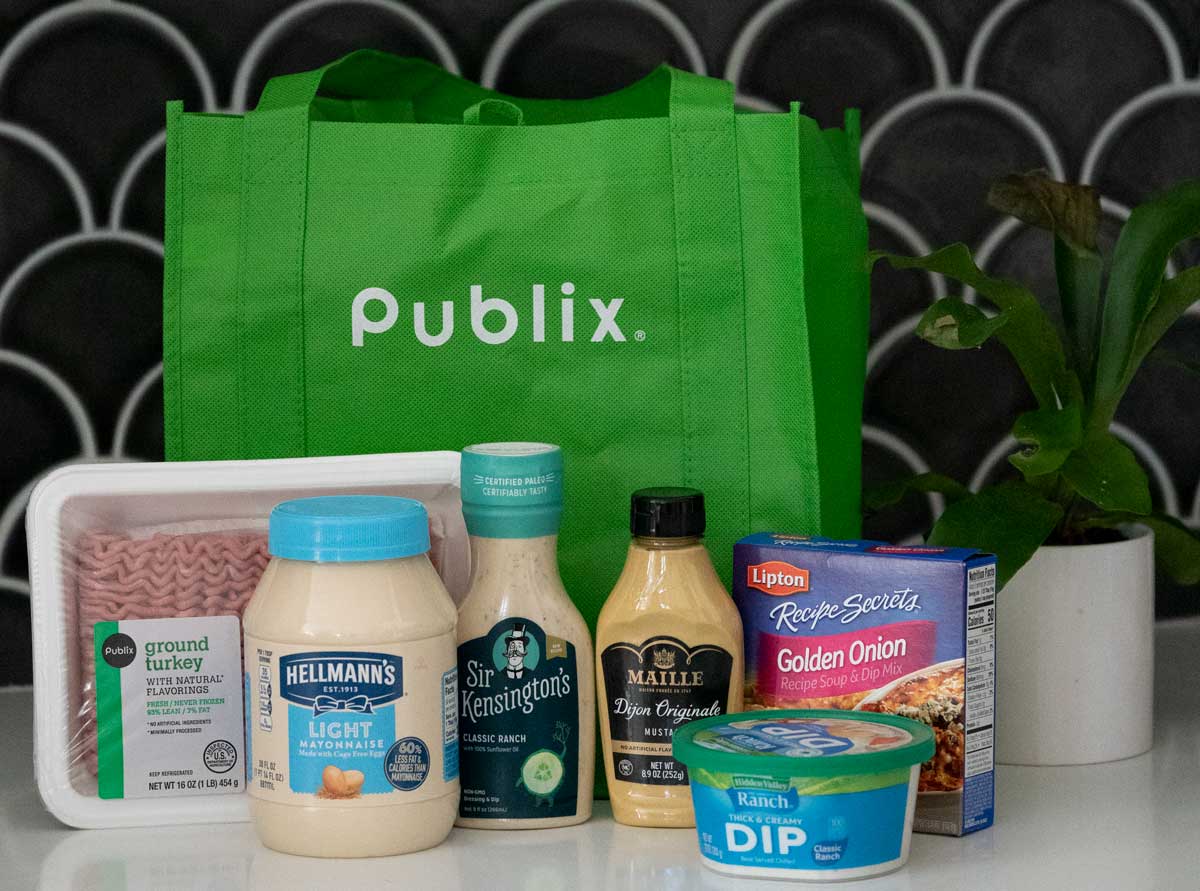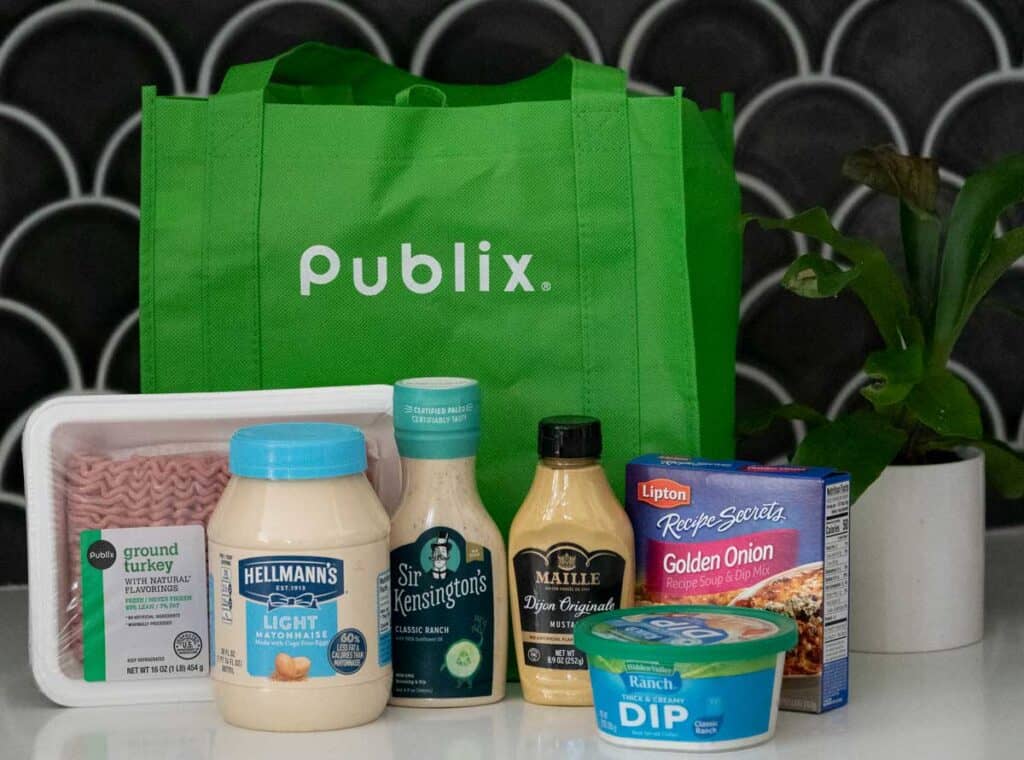 Tip #2: Make foods ahead of time when possible
Nobody wants to be stuck in the kitchen during the game, so when you can do as much prep as possible the day before or in the morning for afternoon and evening games. For dishes like this artichoke dip that need to be baked fresh, you can still prepare everything in the dish and refrigerate until it's time to pop it in the oven.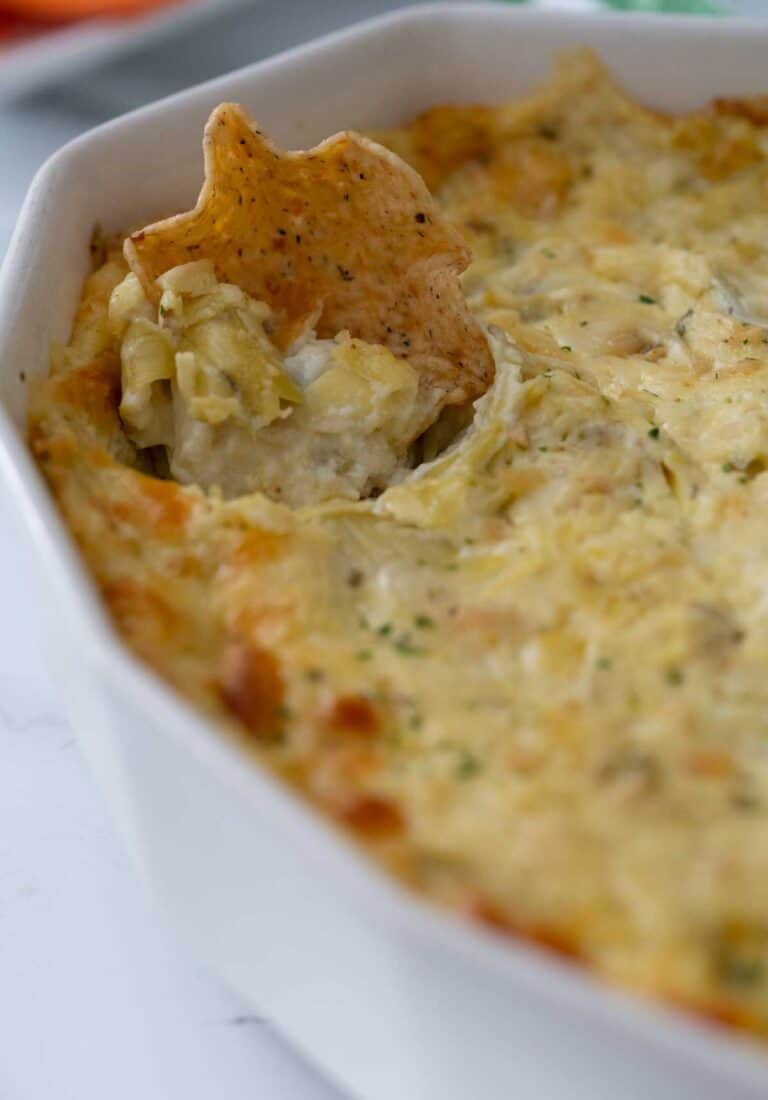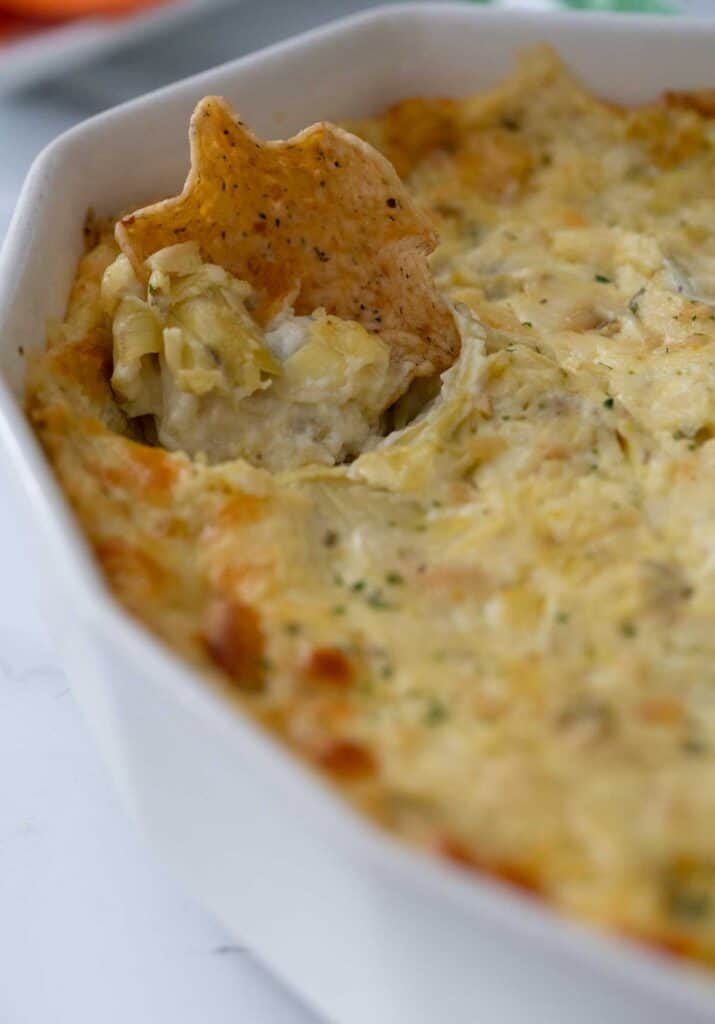 Artichoke Dip: Combine 8 ounces sour cream, 1 cup mozzarella cheese, 1 can chopped artichoke hearts, 1 cup Hellman's Mayonnaise, and 1 packet Lipton Recipe Secrets Golden Onion mix. Bake for about 40 minutes or until golden and bubbly!
Tip #3: Pick a variety of foods for different tastes
My family has its fair share of picky eaters and dietary needs, so I like to make sure I have something for everyone in my spread. For gluten-free folks, be sure to offer something like corn tortilla chips or potato chips as an alternative to traditional crackers for dipping.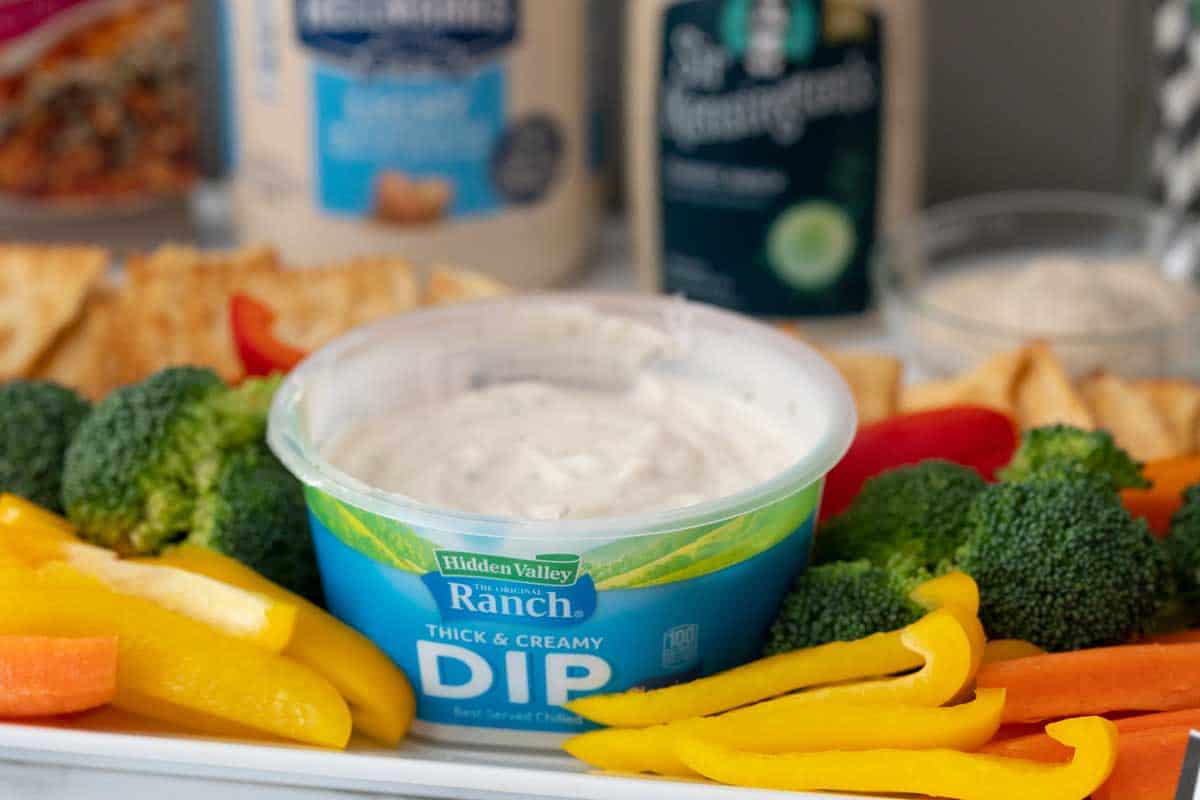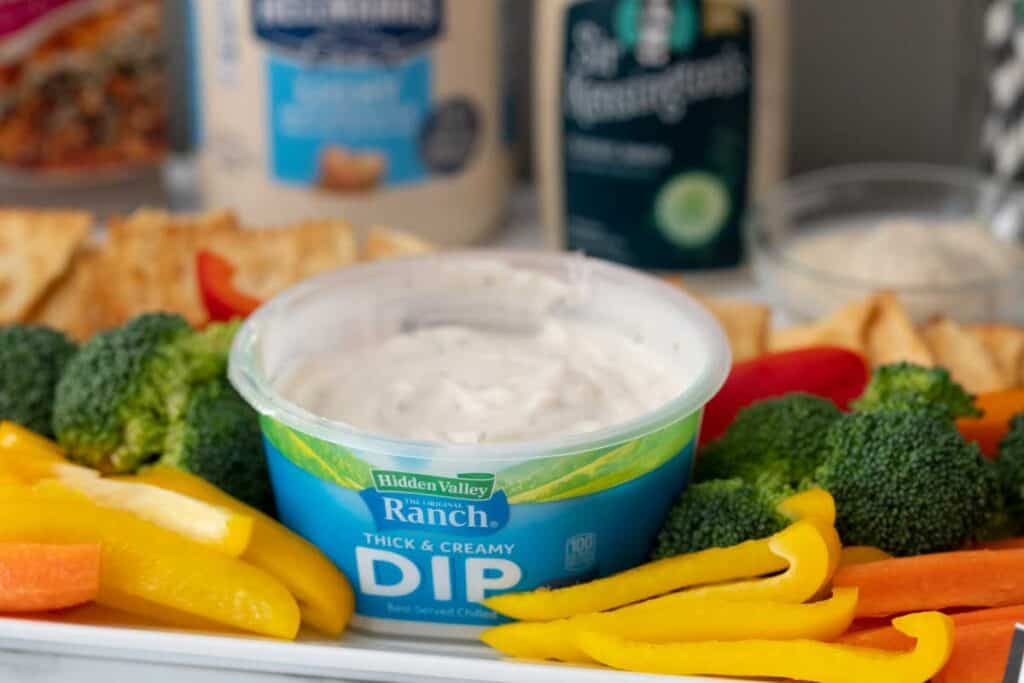 Dairy-free or vegan? I serve both Hidden Valley Ranch Thick and Creamy Dip as well as Sir Kensington's Ranch (dairy-free!) so everyone can enjoy that yummy veggie tray!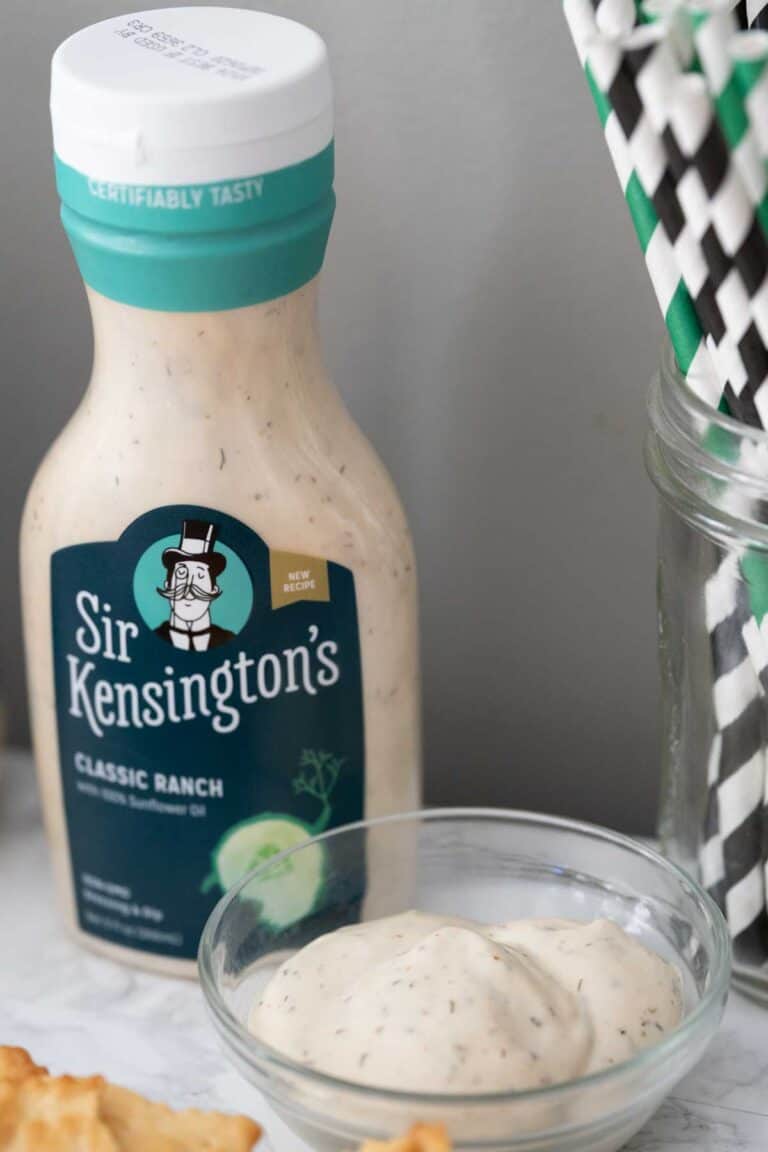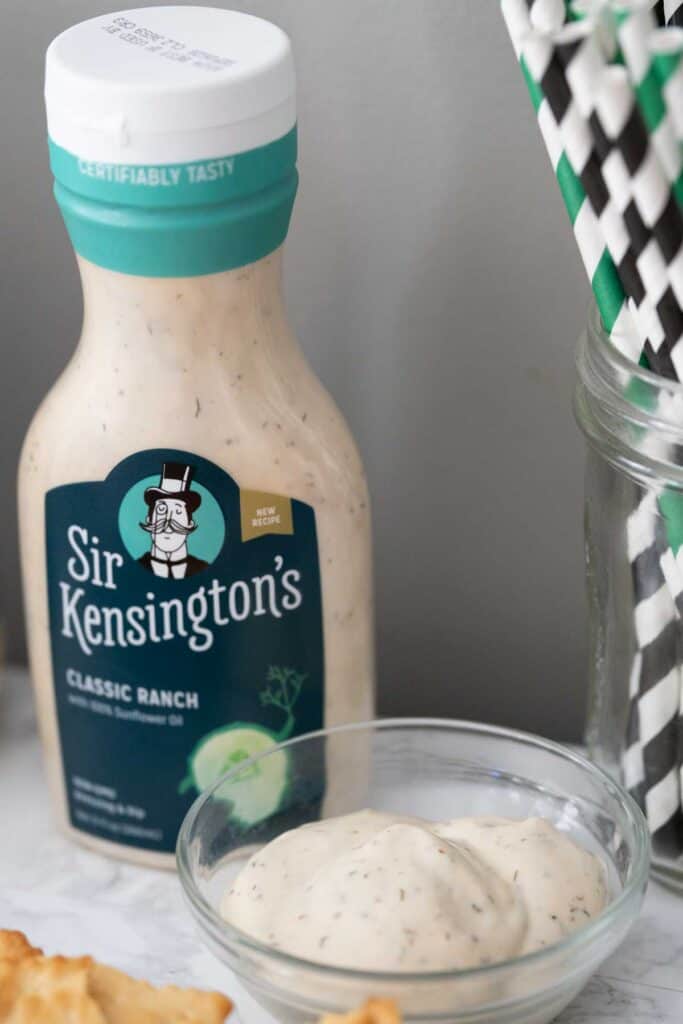 I always have options like meatballs or my favorite crispy sausage bites that are nice and filling, but also include vegetarian options that are filling as well in addition to the vegetable tray, like the baked artichoke dip. This ensures my vegetarian-leaning kiddo isn't left hungry during the game.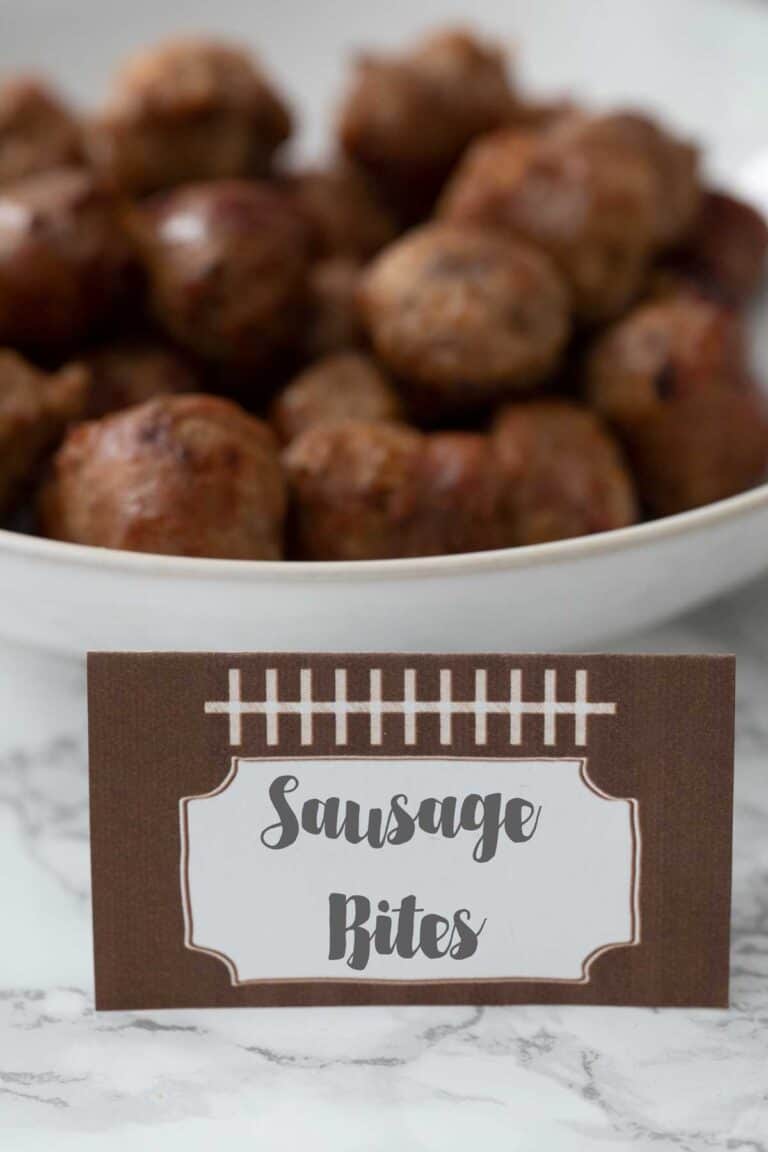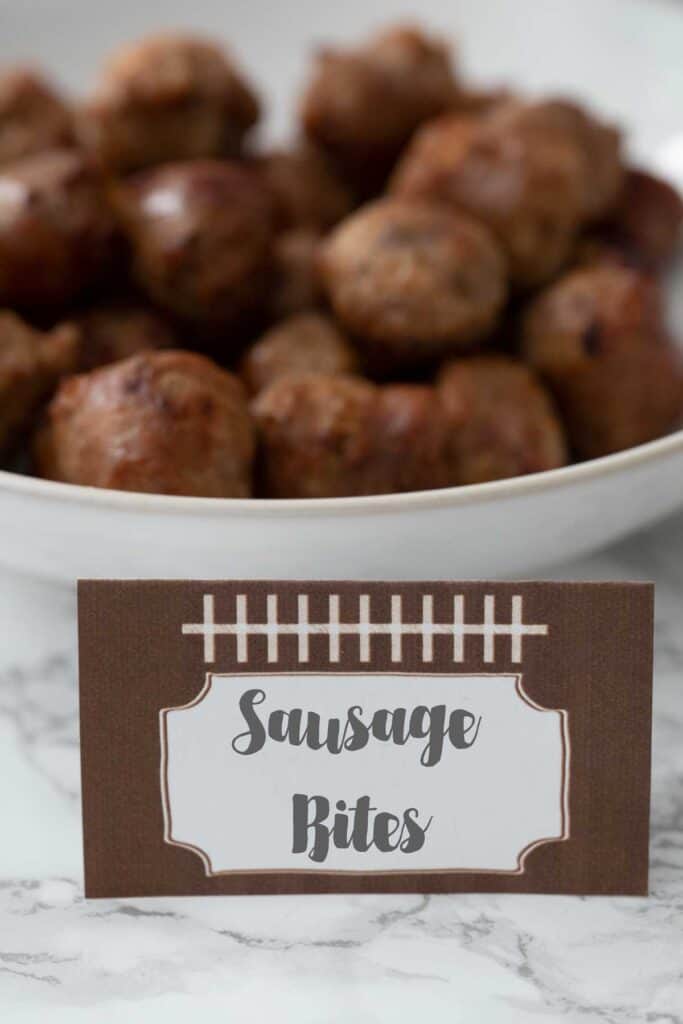 Sausage bites: Cut mild Italian sausages into 1-inch pieces. Cook covered in a large skillet with 1 cup chicken broth until meat is cooked through. Transfer to a lined baking sheet and broil on high for 4-5 minutes or until crispy. Serve with Maille Dijon Mustard.
Tip #4: Keep food warm with this secret hack!
Some foods just taste better warm and the key to keeping them that way is to serve them up in a slow cooker set on low. This is one of my favorite hacks for making the food last the entire game, like these yummy homemade meatballs!
You can even use foil to divide the interior of the slow cooker to keep more than one dish warm at a time. This works best with sturdy foods like the meatballs and sausage bites.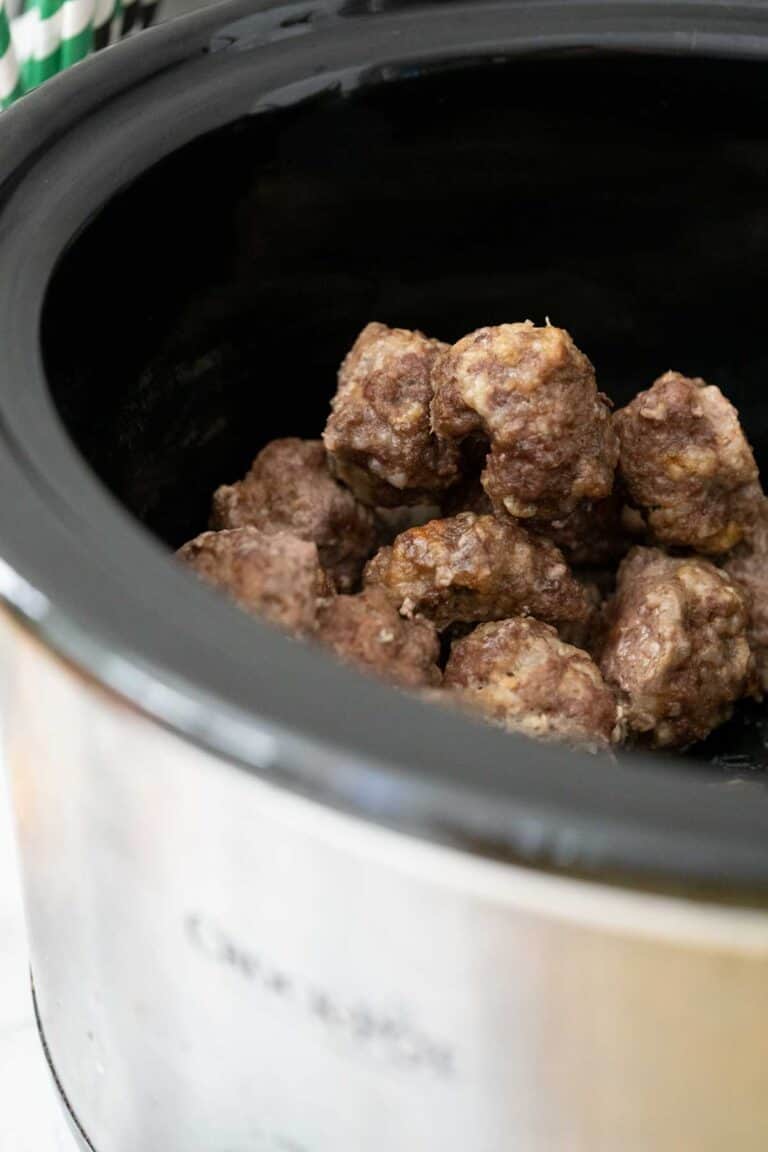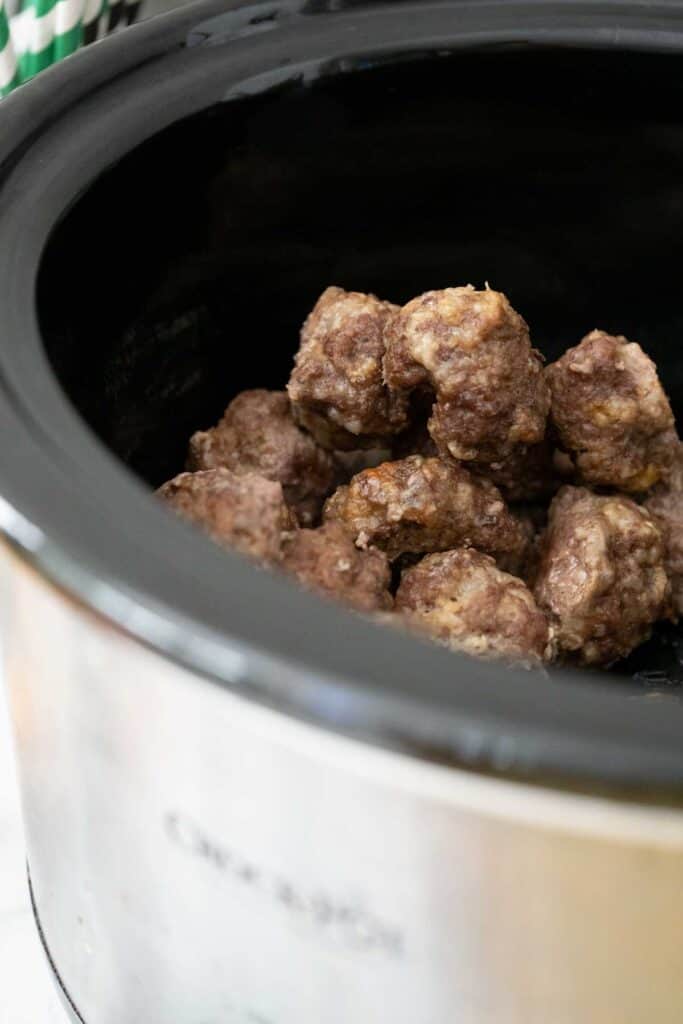 The slow cooker is also great for serving warm dips as well...and don't forget your pressure cooker may have a warm function as well if you don't have a slow cooker or need to keep more than one dish warm.
Homemade Meatballs: Combine 1 pound Publix Fresh Ground Chuck with 1 egg, ¼ cup Italian breadcrumbs, ¼ cup Parmesan cheese, 2 teaspoons minced garlic, and ½ teaspoon each salt and pepper. Mix thoroughly then roll into 1 ½ inch balls. Bake on a lined cookie sheet for 10 minutes, then turn over and bake an additional 10 minutes or until cooked through.
Don't forget to grab a copy of the 1/30 Extra Savings flyer at Publix, or access the offers online, so you can get all these great deals for your own Game Day spread! If you can't find a flyer in the store, ask customer service for one and make sure to look out for the at-shelf signs located throughout the store that highlight all of the savings!