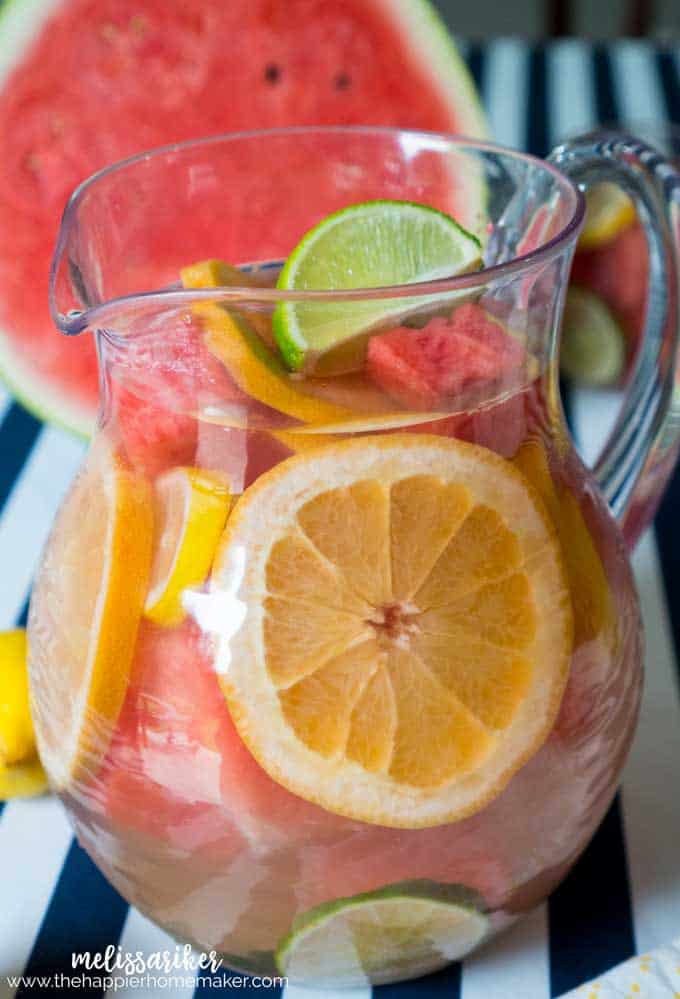 I have been working really hard lately at drinking enough water. I've never been a soda drinker so it's not that I have a problem with sugary drinks (like a certain someone I married) but I get so busy during the day that I just plain forget! To help me remember and just encourage me to overall drink more I've been experimenting with fruit infused waters-like this detox water I'm sharing today.
So how do detox waters work? According to nutritionists the lemon is supposed to flush out toxins while the grapefruit is an appetite suppressant. Personally I find that the watermelon in it gives it such a sweet taste without added table sugar and the citrus in the grapefruit, lemon and lime is so refreshing and satisfying that I've found that I reach for a glass of this instead of sweets if I get a little snacky!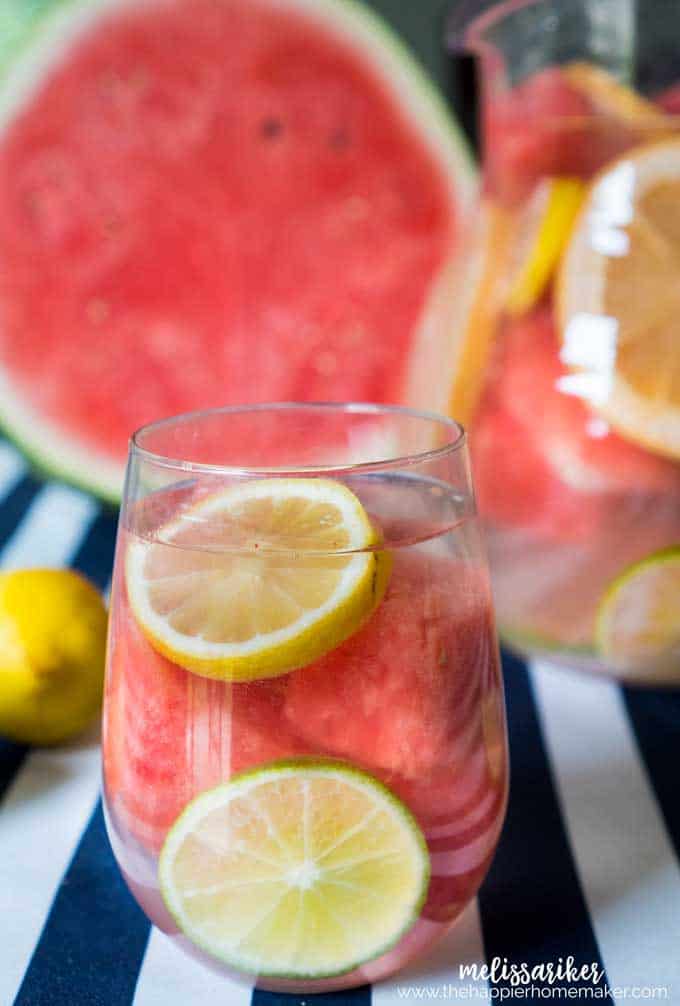 To make detox water simply add your choice of cut fruits (or veggies!) to water and let it infuse overnight. This is my new favorite but I also love cucumber and mint, and orange and lemon!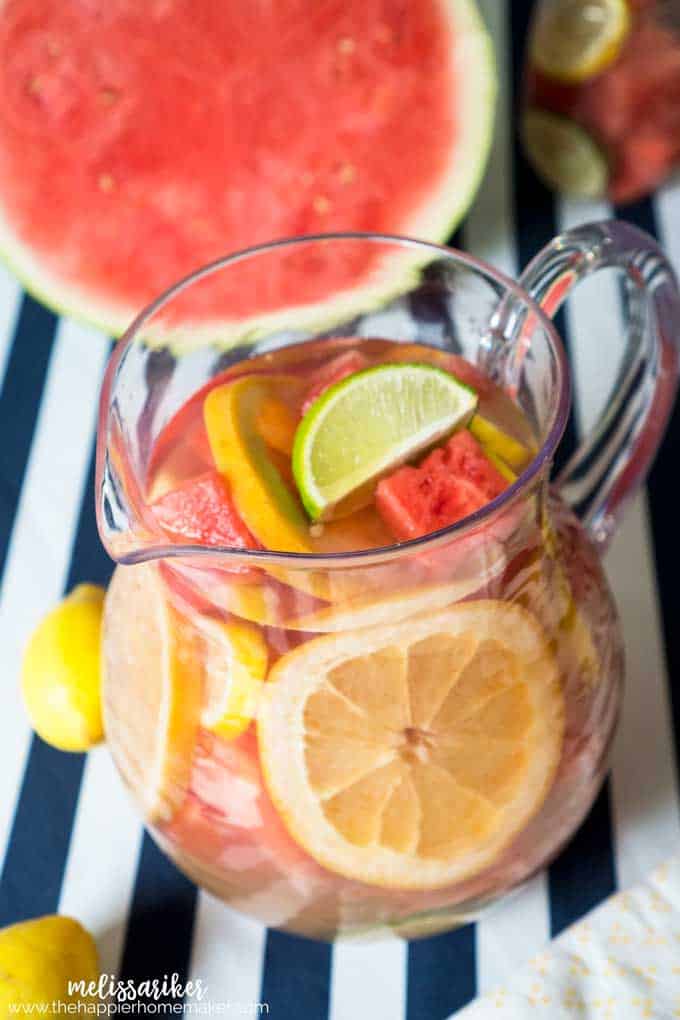 Have you tried infusing your water to encourage you to drink more-or to drop the soda habit? Let me know what you think in the comments!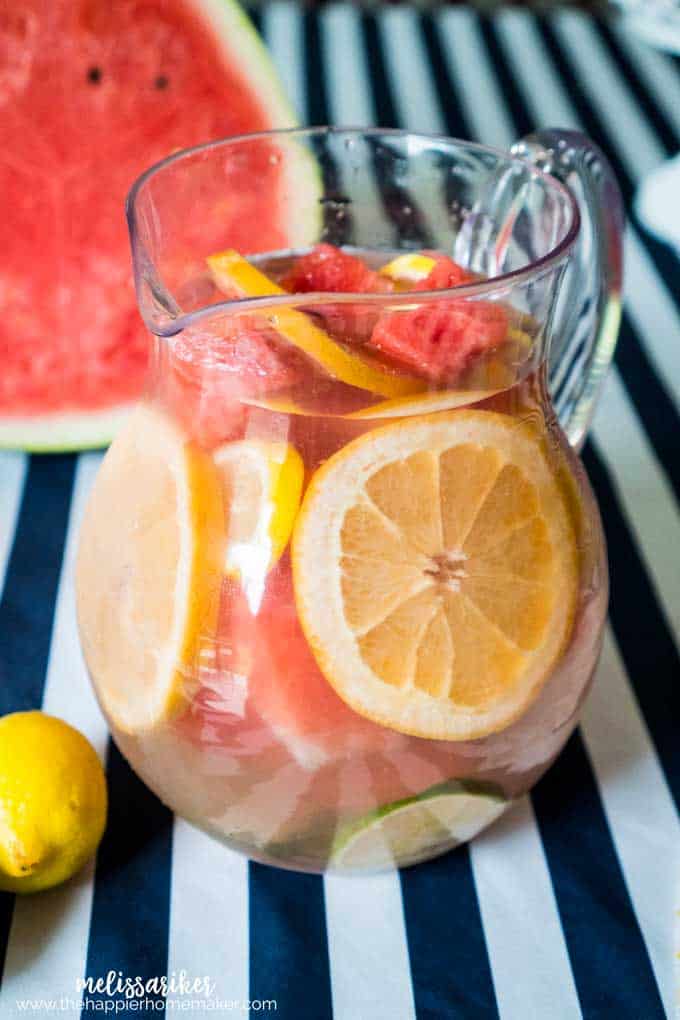 Want more great recipes?
Join our community of over 20,000 everyday cooks and I'll send you an eCookbook with 13 of my favorite desserts as a welcome gift!