Organize your projects with this free printable brainstorming set! Available in four different colors.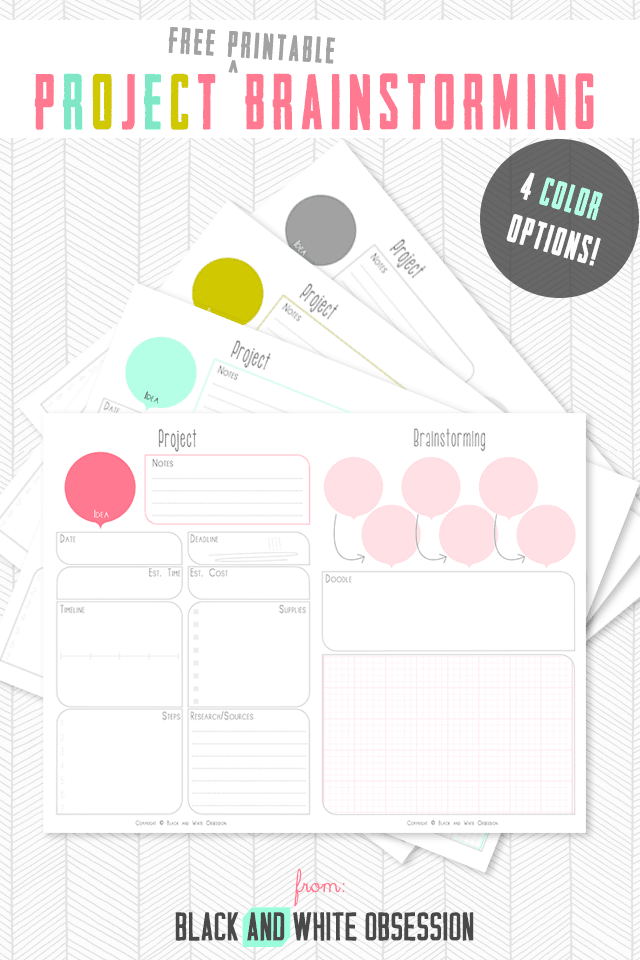 Since the seasons officially changed a few weeks back, we found ourselves thinking spring and mentally prepared ourselves to tackle some larger outdoor projects that will probably last until the end of summer, what can I say being cooped up all winter long really did a number on us!
Since we're pretty thrifty and have ideas oozing from ear to ear, we began some late night brainstorming sessions- dreams, goals, and aspirations for our sickly-looking yard. Everything from scouring Craigslist for free/inexpensive patio bricks to how we would DIY our way through chopping down our inherited-GINORMOUS-misplaced-Willow Tree. Queue the trail sticky notes...
I found it increasingly difficult to track down each and every last sticky note filled with random scribbled ideas. Since those sticky note concepts were only a few words and at times, difficult to read, it caused some frustration figuring out where the line of thought went and if it was something we really wanted to peruse.
The original planner version, as part of that 132 page FREE blogger planner (above), was slightly smaller at a half-page and was geared toward blogger specific projects- boring stuff like how to present the project for optimal internet exposure.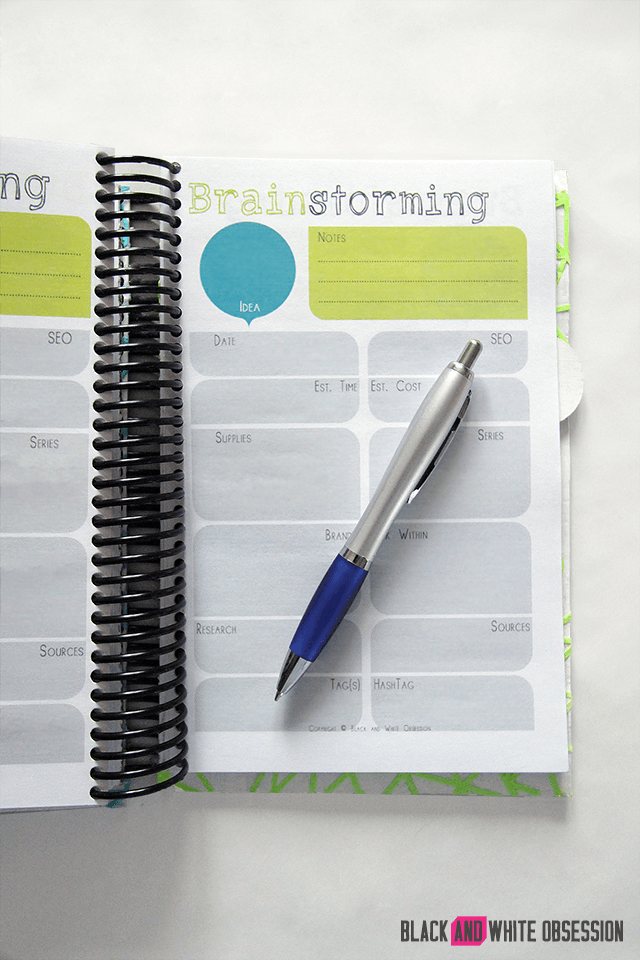 This blogger version was of little help to the beau, since he doesn't usually get involved in the blog stuff- you know besides letting me get all paparazzi on him. Which meant that we needed something more general to house all his crazy-genius ideas.
So that's when it was time to take matters into my own hands by redesigning the worksheet. This would organize all his brilliant ideas with the ultimate goal of clarity by drilling them down into smaller bite-sized steps.
We often found ourselves doodling and making sketches of what the finished product would look like so incorporating a grid and a doodle area was a no brainer:
We also found ourselves picking out various projects to work on according to our available budget and trying to come up with a timeline. It is usually to beat the winter weather toward the end of summer, or begging gently requesting our friends to help with larger more muscle-y type projects (like chopping down our misplaced ginormous willow tree). Which is where the timeline and budget section came in handy: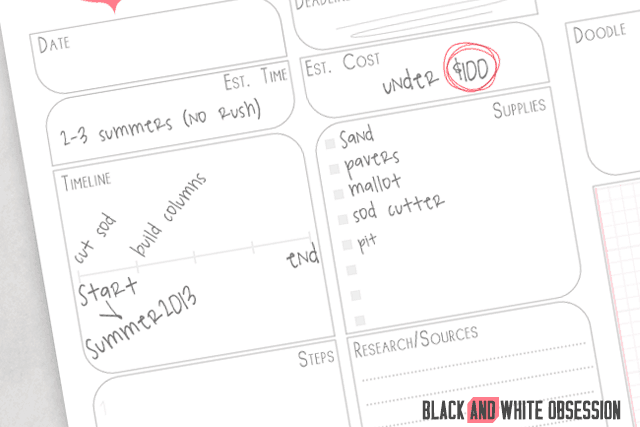 Although not shown, you could totally print them double sided, staple them together, and convert them into a little project planning book. You could look back at old projects or keep referring to the open projects when you're ready to roll up your sleeves and get your hands dirty.
Alright so I know y'all have been patiently waiting for the download, so without further ado: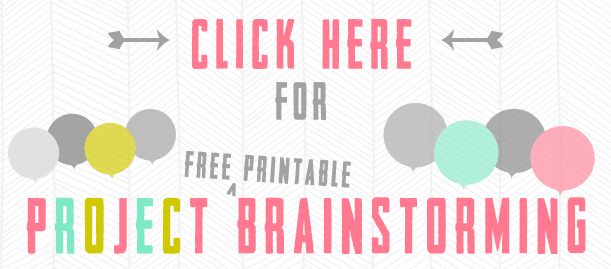 The free printable comes in four colors: Coral, Mint, Gold, and Gray in PDF or PNG format. Also, the PDFs are packaged as a four page bundle for those who enjoy some color variety in their life or individually for those who prefer one color at a time.
I hope you find the free project brainstorming printable useful in your own home! What types of projects do you find yourself daydreaming and sketching about? Are you gearing up for spring/summer projects?