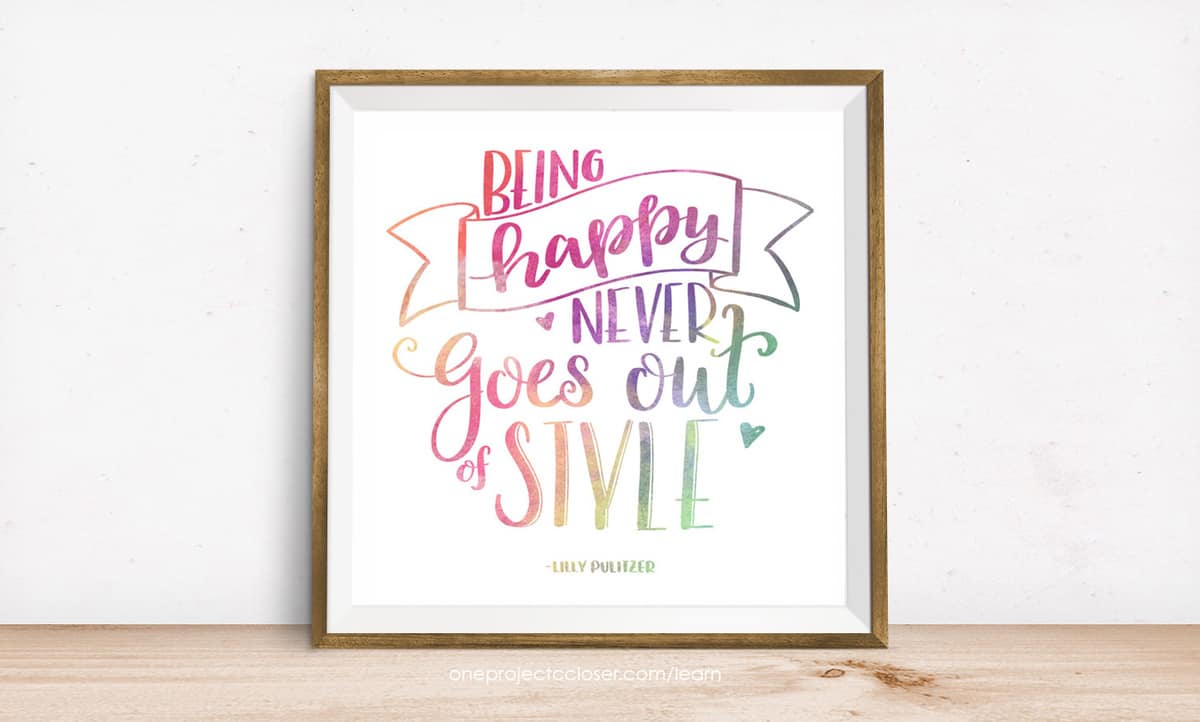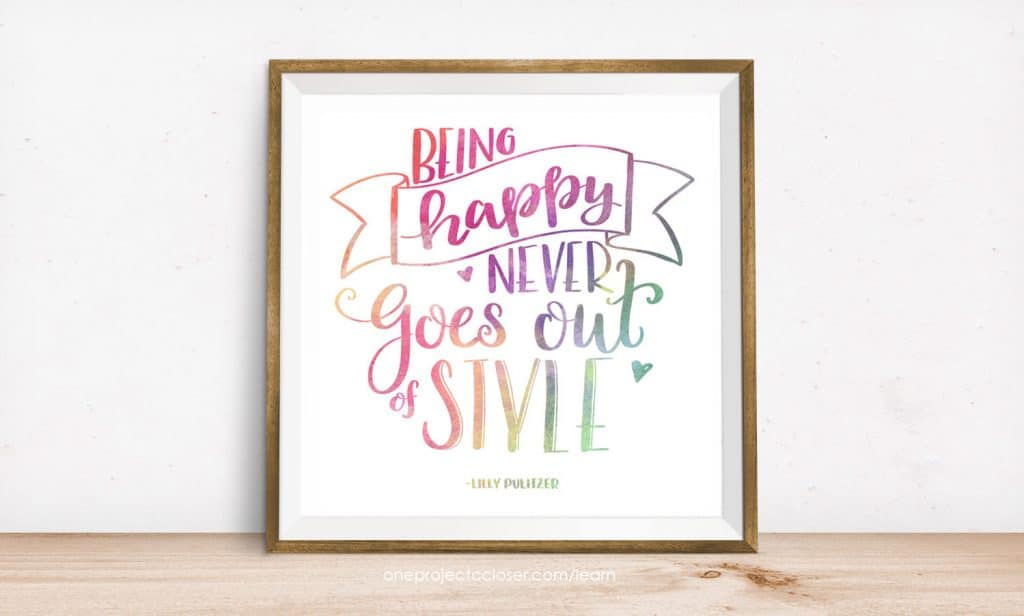 Hi there, Happier Homemaker friends! My name is Jocie (pronounced jah-see), and I blog over at One Project Closer, a blog dedicated to DIY for the whole family. I'm super excited to be here to today to share with you this FREE hand lettered printable…after I share with you the big news!
Melissa was sweet enough to invite me to share with you that I've launched my brand new e-course, the Busy Girl's Guide to Hand Lettering! If you love all those beautiful projects with hand lettering all over your IG feed or in the isles of Target, then this course is for you!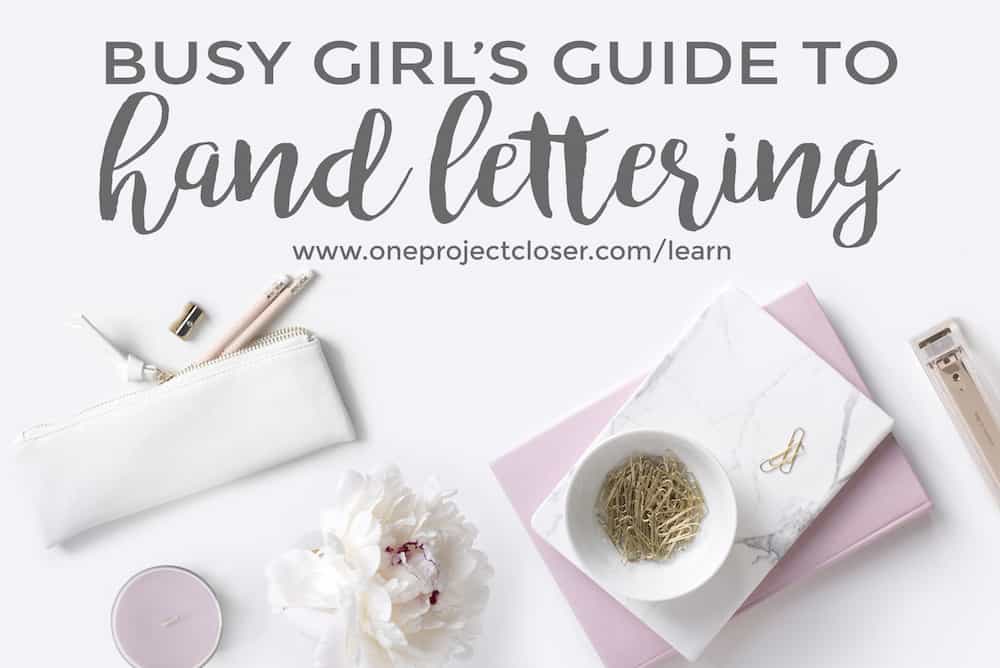 You don't need beautiful handwriting, or to be super artsy, you just have to get started. In this course, I'll walk you through the basics of hand lettering, with lots of tips, tricks and printables to help you learn to letter like a pro, and show you all the materials (with printable shopping lists) to help get you started. Then after you learn the basics, the course will show you, step-by-step, how to turn your hand lettering into beautiful decor, including pillows, wooden signs, mugs, t-shirts, and more! Check out this super cute daughter (okay, she's mine and she's just as crazy as she is cute. It may be the red hair. LOL) and the super cute shirt I made her!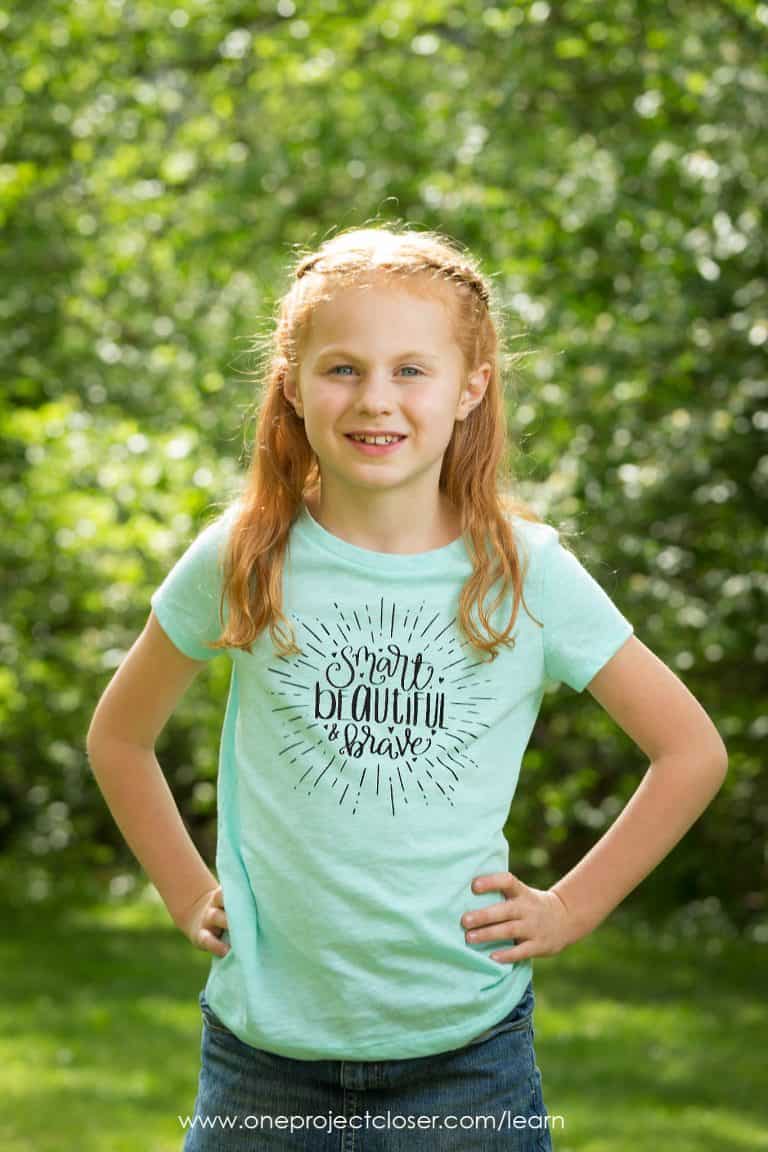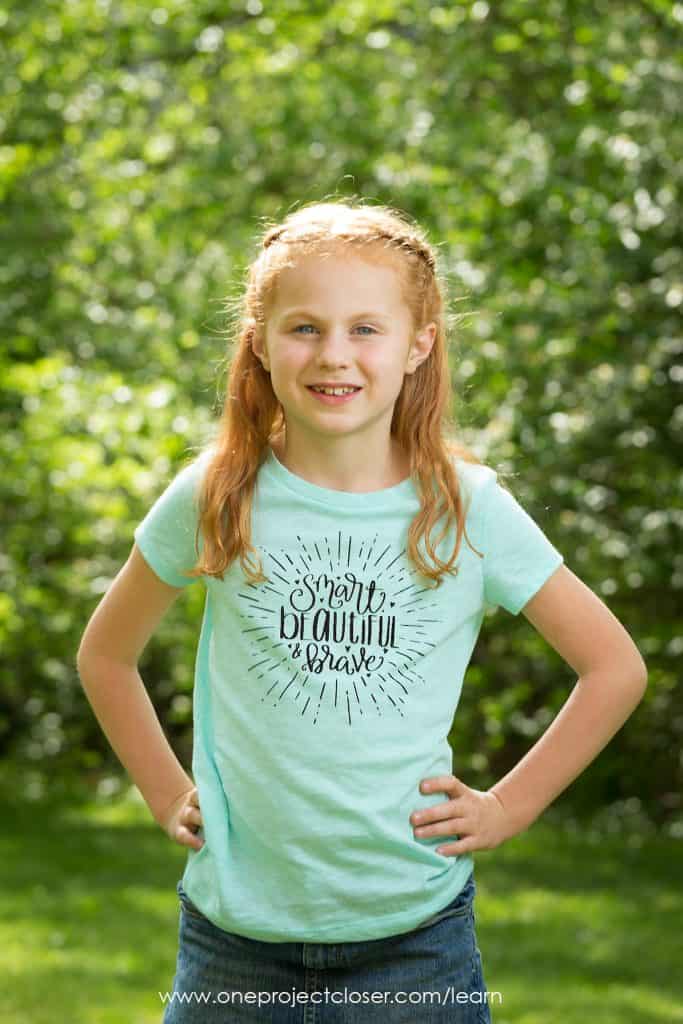 She's ridiculously cute, right? Okay, in our house, usually picture sessions end in a lot of tears and take a lot of bribes, but I think this one only cost me a lollipop or two. LOL.
Oh, and did you know you can also make MUGS or pillows with your hand lettered art?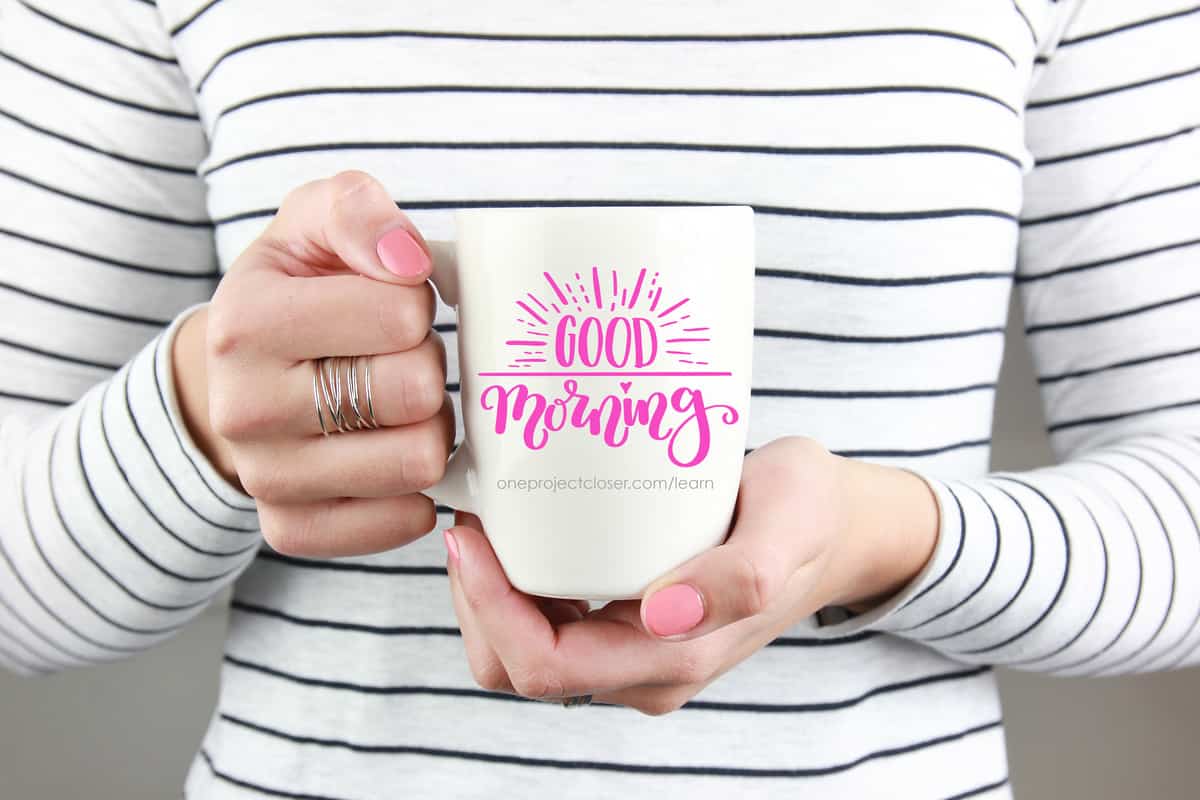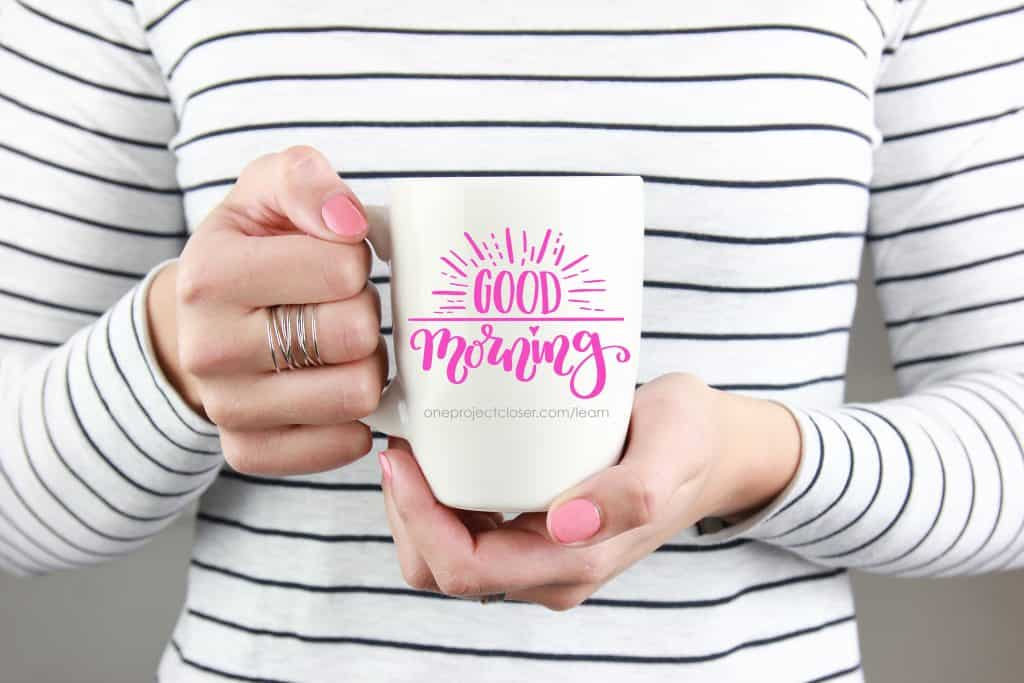 Back to the course – in case you weren't convinced, the course is legit. I've got a great deal for you! If you buy the course in the before August 1, 2017, you can use this awesome promo code to get 15% off – HAPPIER15 . And if you still aren't convinced, here's everything you will get in the course:
Course does not expire. Learn at your own pace when your schedule allows!
Learn brush hand lettering techniques, tips and tricks.=
Use hand letterings for mugs, t-shirts, bags, gifts, pillows, signs + more
Convert your hand lettered art to Silhouette Cut Files
Staging Photos for Social Media
Hand Lettering on the iPad Pro
DIY wooden sign video tutorial
Free Printables + Silhouette cut files
Shopping lists
EXCLUSIVE Facebook group


Okay, so enough with my course promotion, right? I mean, you did buy it, right? I promise you're going to love it! LOL But now for your free printable, just for Happier Homemaker fans! So, I hope you enjoy your week and feel inspired!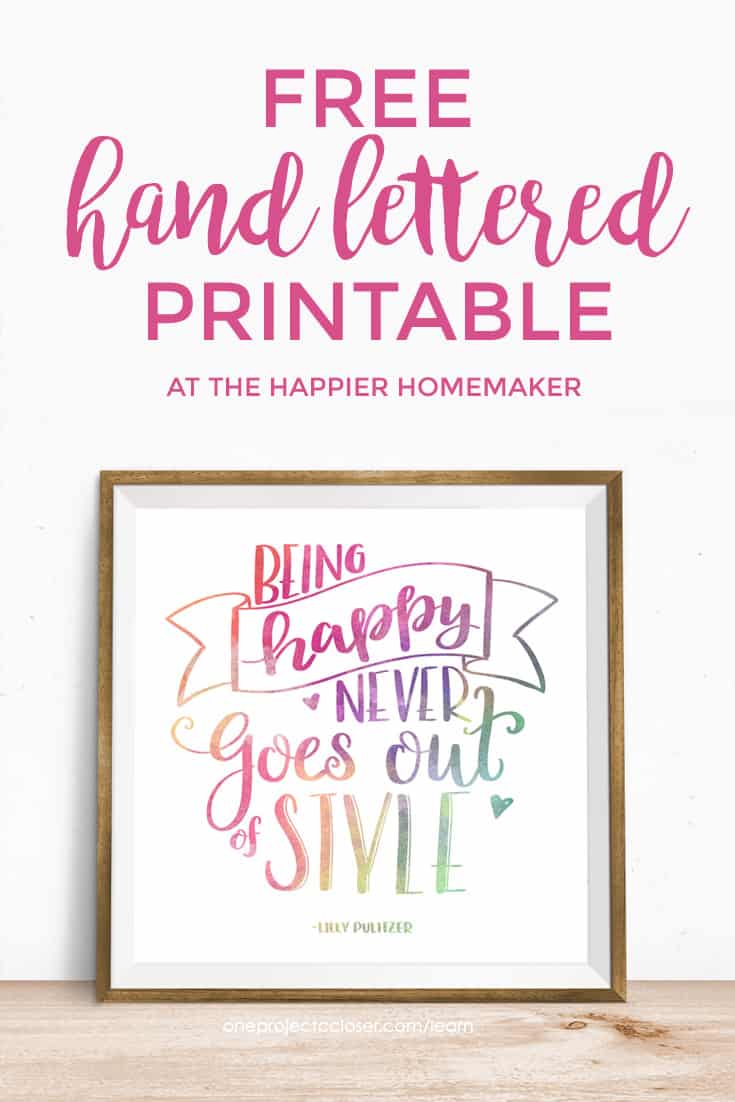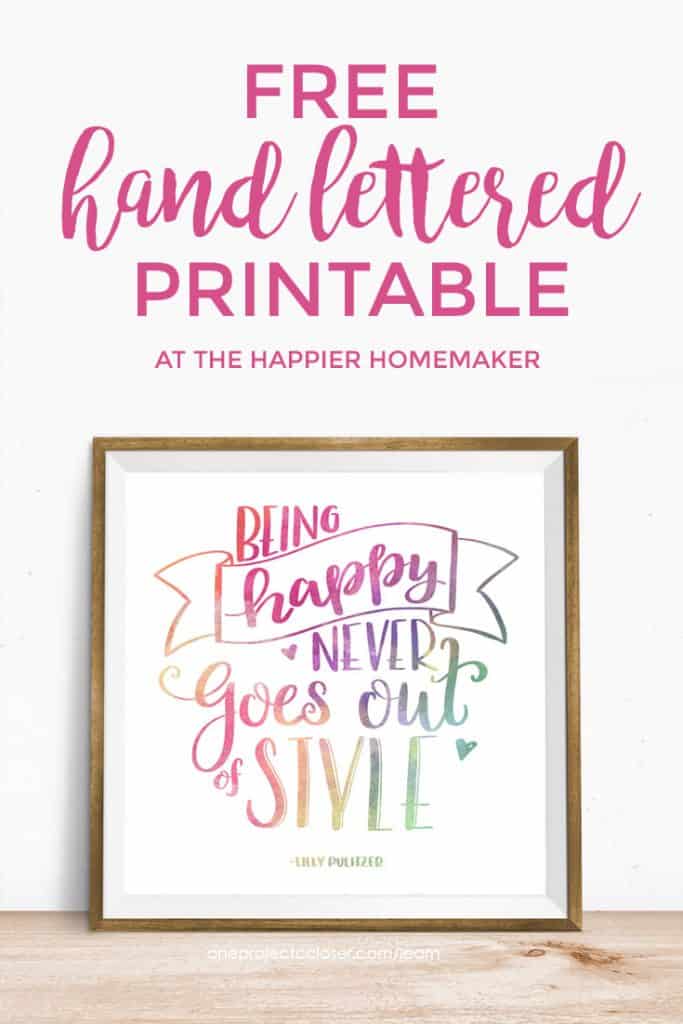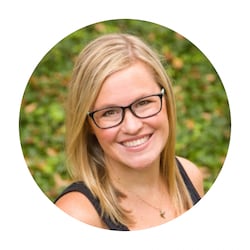 Jocie Hagan
One Project Closer
Jocie (pronounce jah-see) is an editor at One Project Closer. A blog almost 10 years strong, OPC is a DIY site for the whole family, sharing everything from how to build a workbench, to DIY plastic plate wall and Home Depot coupons. Jocie lives in Baltimore with her husband and blog partner, Ethan and their two super cute (and a bit crazy) kids, Isabella and Lucy. Blogger by day, mom by night, she enjoys crafting with the kids, beating everyone she knows at cards, hand lettering to relax.
Get Exclusive Printables for Subscribers!
Join our community to get subscriber-only bonus printables straight to your inbox every month!