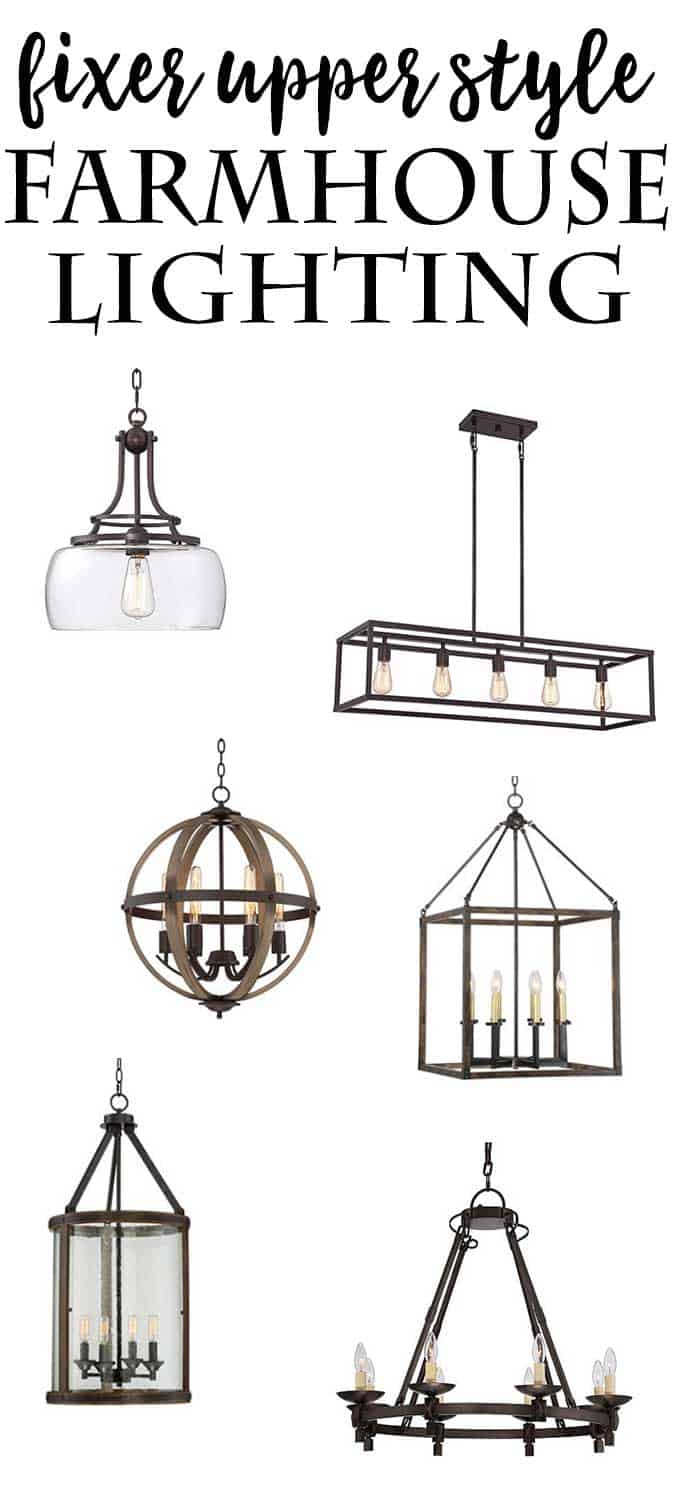 When we bought our house in July I knew there were a LOT of light fixtures I was going to change out. Many of the lights in the house were original to when the home was built in the early 2000s and just looked a little drab and dated. We had been looking in local stores for lights that would update the spaces but weren't finding anything so I turned to looking online.
I started pinning my favorite fixtures-most were most definitely that "Joanna Gaines Fixer Upper" farmhouse styleand I thought I'd share them with you all here today! I tried to keep the price point on most of the lights mid-range but there are a few higher priced and some downright bargains included as well!
Click on any picture to go to the light fixture! (All are affiliate links.)
Stay tuned to see which lights we decided on-as a reminder here are the "before" pictures of the rooms we recently updated with lighting-the eat in kitchen area and dining room. Click here for the after pictures!