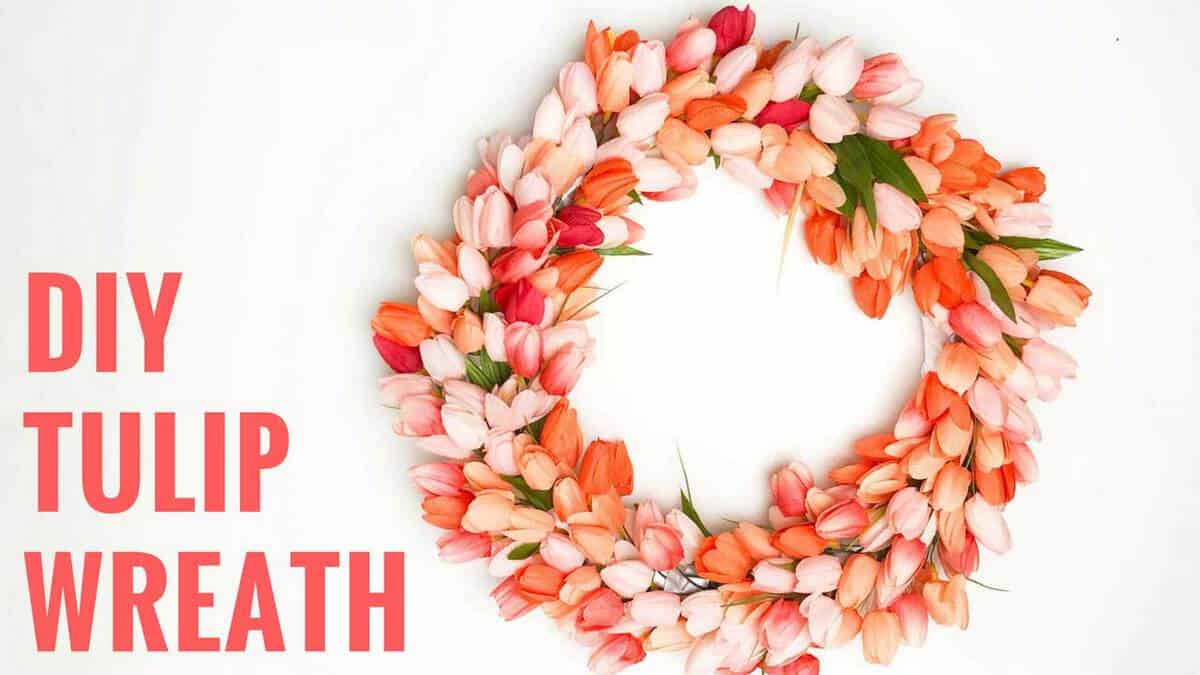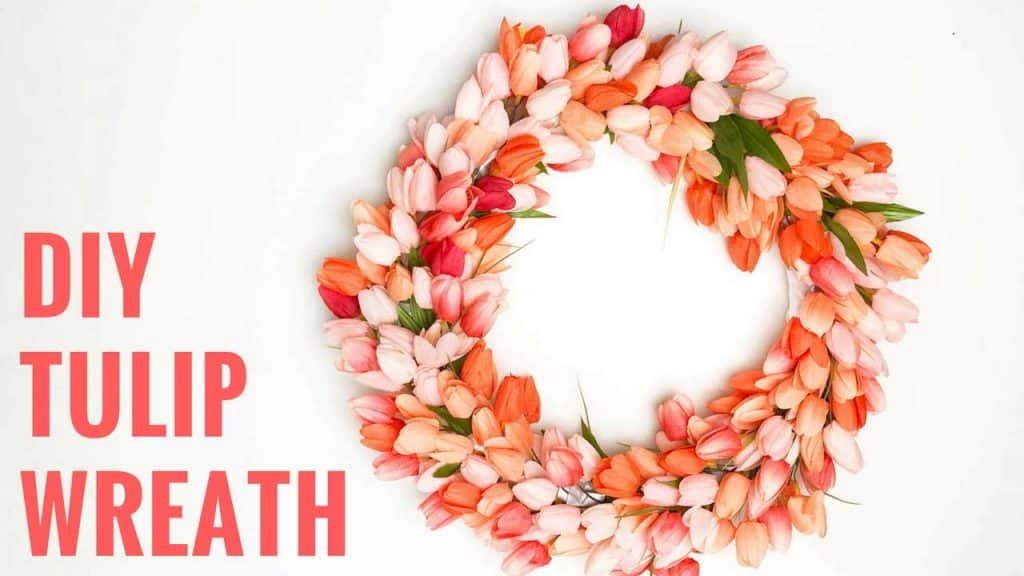 When we bought our house here in Georgia last summer I was in a bit of a decorating predicament because it has double front doors. I have quite the collection of seasonal wreaths and door decor but nothing in double so my poor front entry has sat barren and neglected for the past six months. It's a shame because it's a lovely entry. Finally this past weekend I had had enough and ran to the craft store to make a set of double spring wreaths to hang, and bonus, I get to share this DIY Tulip Wreath tutorial with you too! (Inspired by this gorgeous wreath by my friend Jackie at The DIY Village!)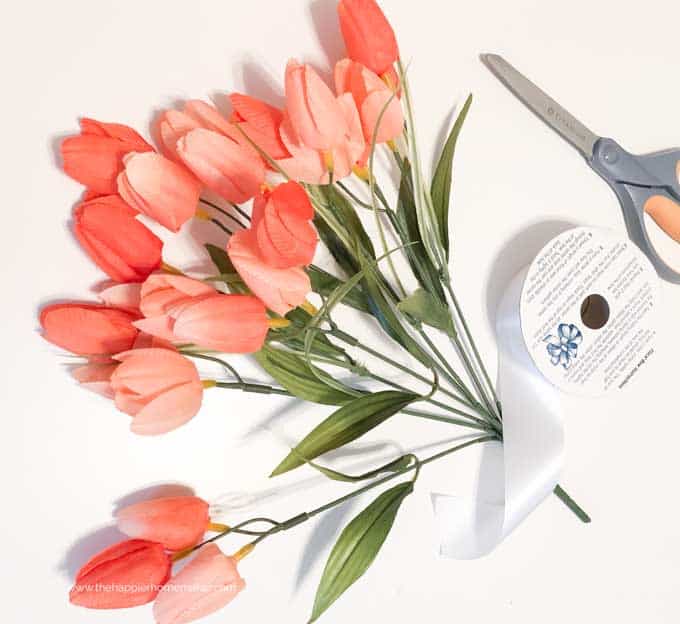 Supplies:
14-16″ foam wreath form
Spool of 1-2 inch ribbon, I used 1 ⅜″ polyester I had on hand
hot glue gun
10-12 bunches of faux tulips. I used these from Michael's purchased in store on sale for 30% off
strong scissors or wire cutters
twine or string to hang
Watch the video below for the full tutorial!
Easy enough right? Unless you have a "helper" like I did!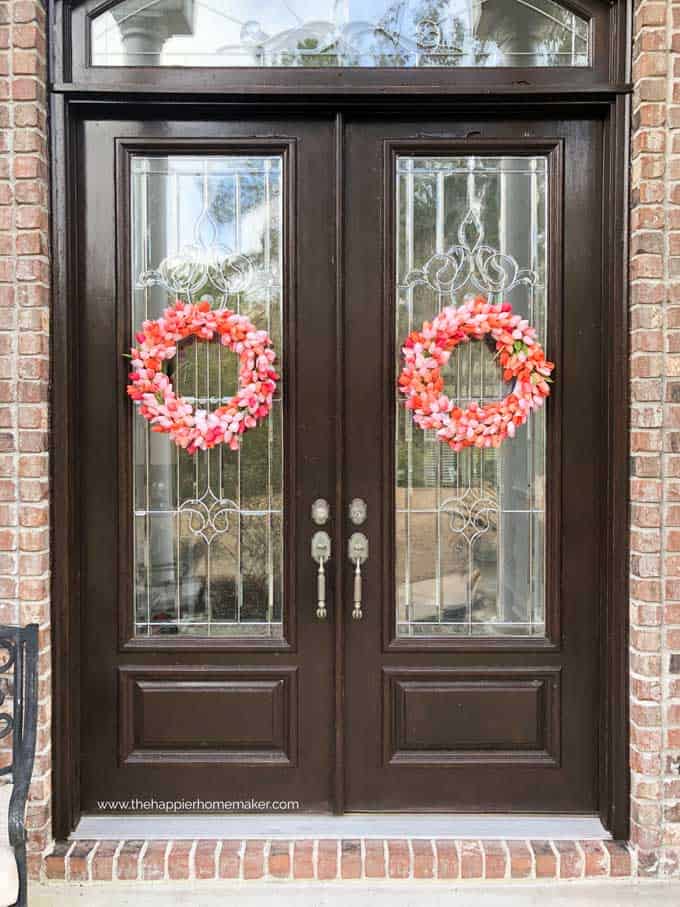 I love the way they turned out and the beautiful pop of color it adds to our front doors now! They are perfect for Valentine's Day coming up all the way through Easter so it's a lot of bang for your buck!
Does anyone else have double front doors? Do you do matching wreaths on both sides?