Shredding chicken for recipes doesn't have to be difficult! This simple tip can help you shred multiple chicken breasts in just minutes.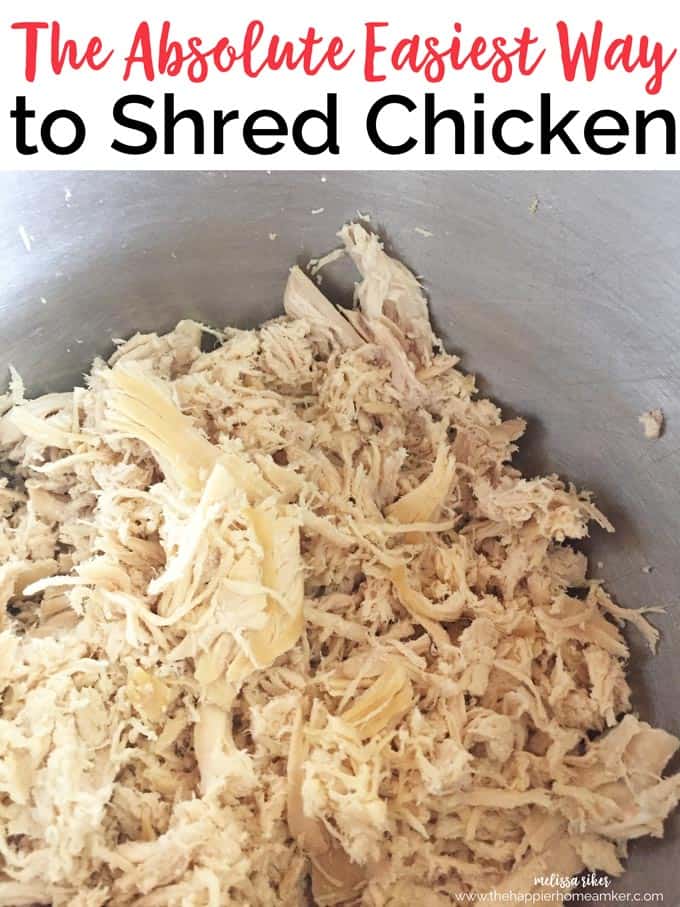 I used to hate making recipes that called for shredded chicken-all that time trying to get it shredded using the two fork method was a giant time waster for me.
Then a wondrous thing happened six years ago-I got my first KitchenAid Mixer.  Not only does it make all the baking I love to do easier-I use it for other things, like this tip for the absolute easiest way to shred  chicken!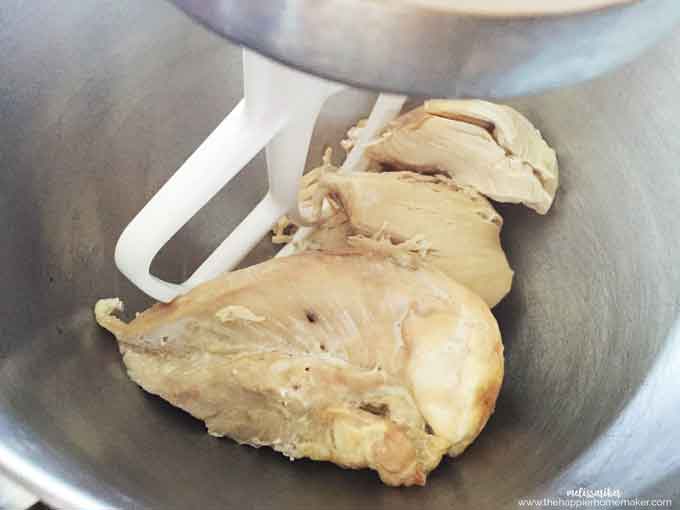 Before we shred the chicken we have to cook it.  My favorite way to cook chicken for shredding is simply to plop it in a crockpot (by itself, nothing else needed) and cook it on high about 3 hours.  You could also set it on low if you were cooking it before a workday or overnight.
Once the chicken is cooked I allow it to cool a bit and then simply add it to the stand mixer (affiliate link) and turn it on medium speed (Lock the stand first, otherwise it will bob up and down.)
The chicken is totally shredded in under a minute! I usually do two breasts at a time to ensure it shreds thoroughly.
Too easy right??
Later this week I'll share one of my very favorite recipes to use shredded chicken in but until then you can try these:
It's also great to replace the beef in this recipe: