Because we homeschool I am with my boys pretty much 24/7 and eat all of my meals with them.  We do a lot of the standard kid foods like peanut butter and jelly sandwiches, grilled cheeses, and wraps but every now and then I like to change things up with a special, fun little meal for them.  I've been making these little pepperoni pizza crescent rolls for them since they were toddlers and it's always greeted with squeals of delight!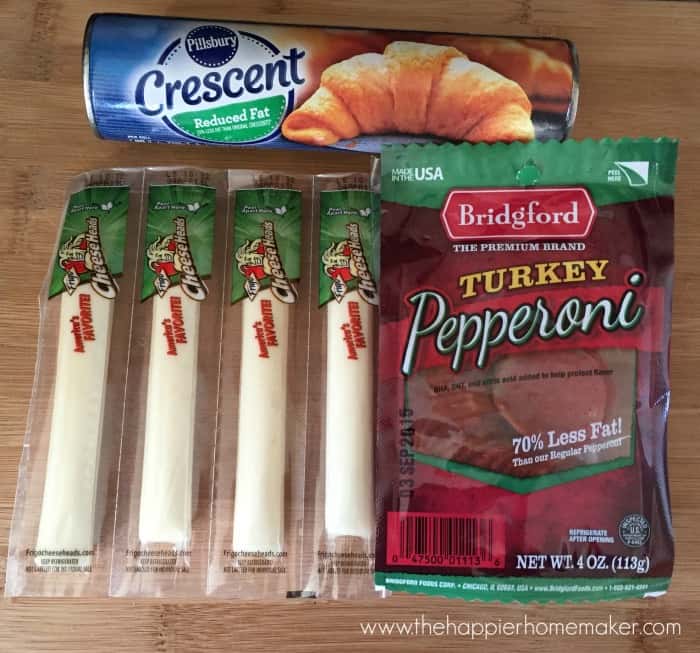 Ingredients:
1 package Pillsbury Crescent Rolls
approximately 24 pepperoni
4 string cheeses
pizza sauce (optional)
Start by preheating your oven according to package instructions and laying out the crescent rolls on a baking sheet.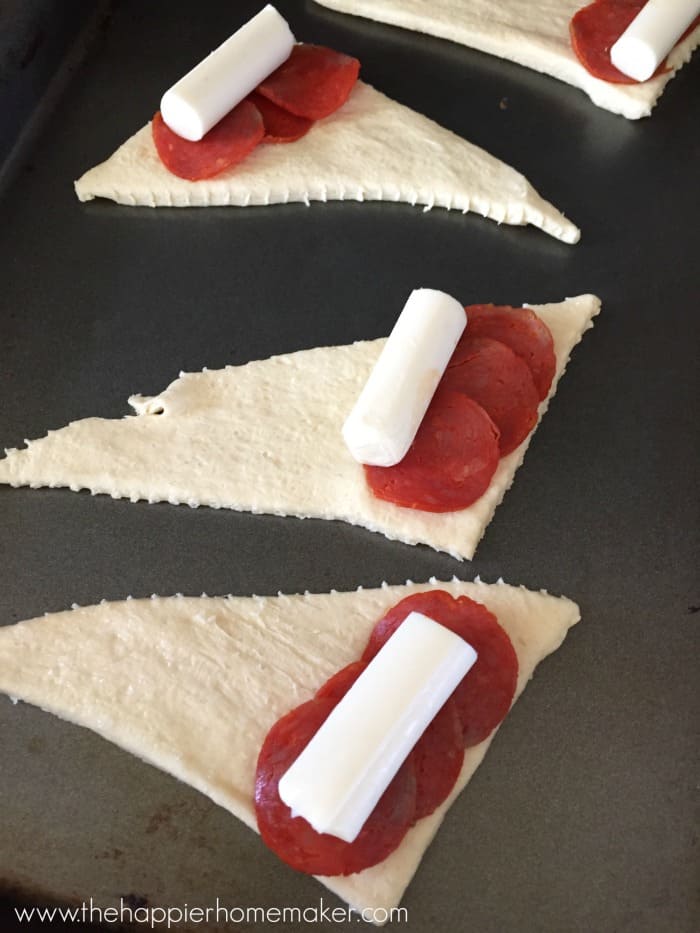 Lay out three pepperoni and half of a string cheese on the wide end of each crescent roll and roll it up.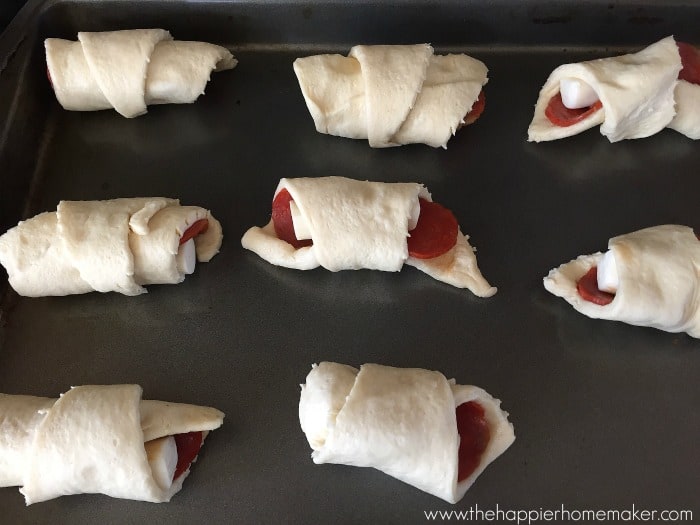 Bake 10-14 minutes or until golden brown.  When I eat these I like to dip them in warm pizza sauce on the side, but my kids are the only children on the face of the earth that refuse to dip their food in anything so they eat them plain. (Seriously-they won't even do ketchup!)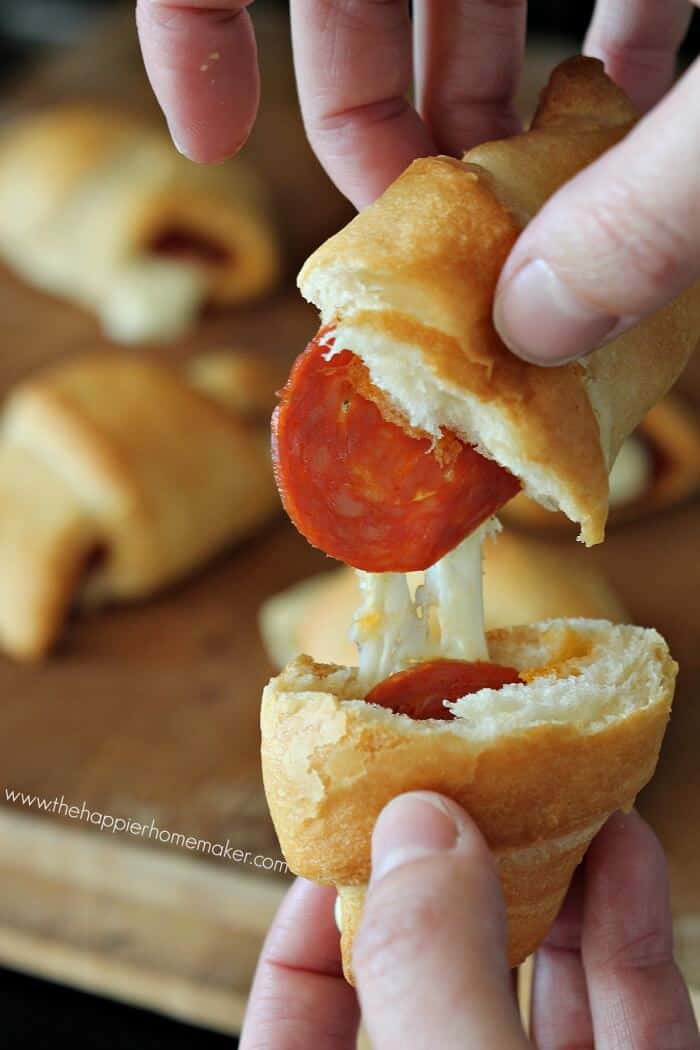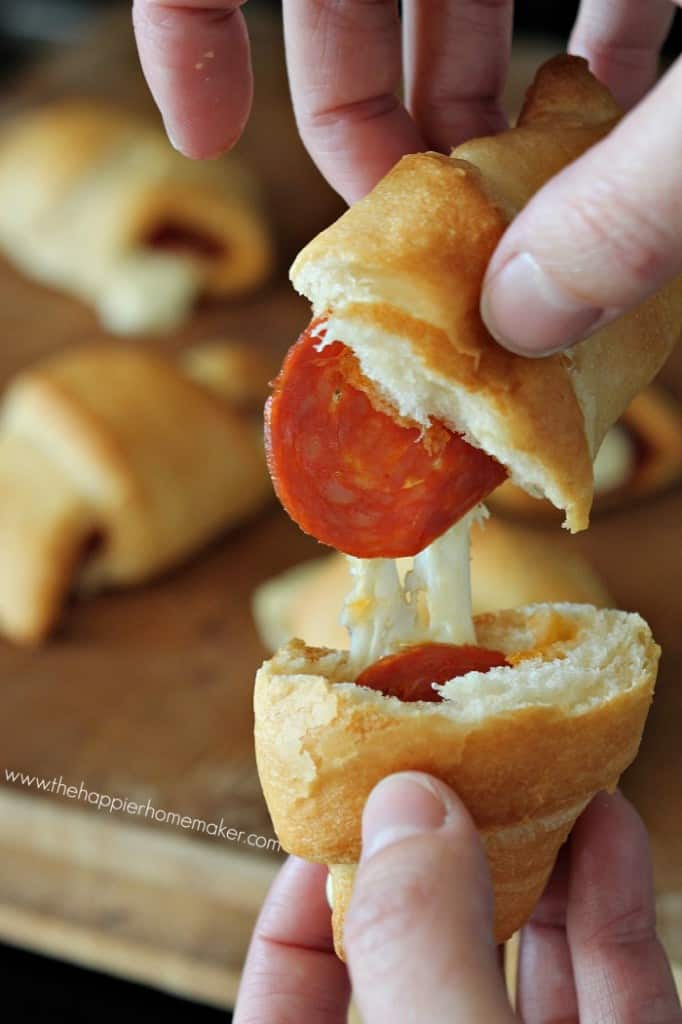 The cheesy goodness is amazing and the buttery rolls are comfort food perfection!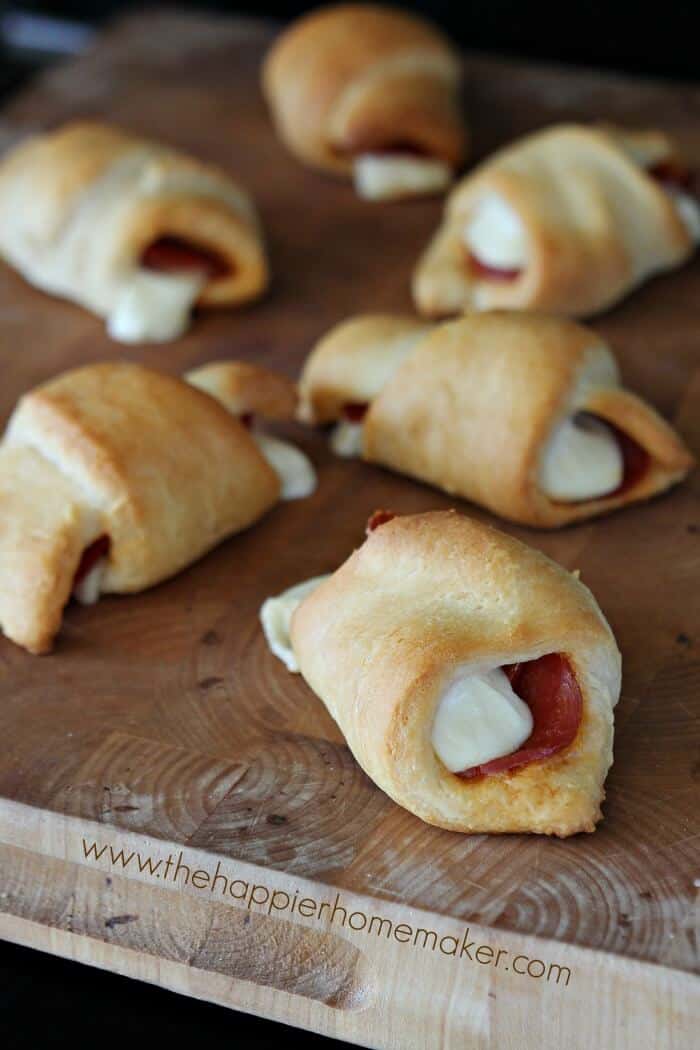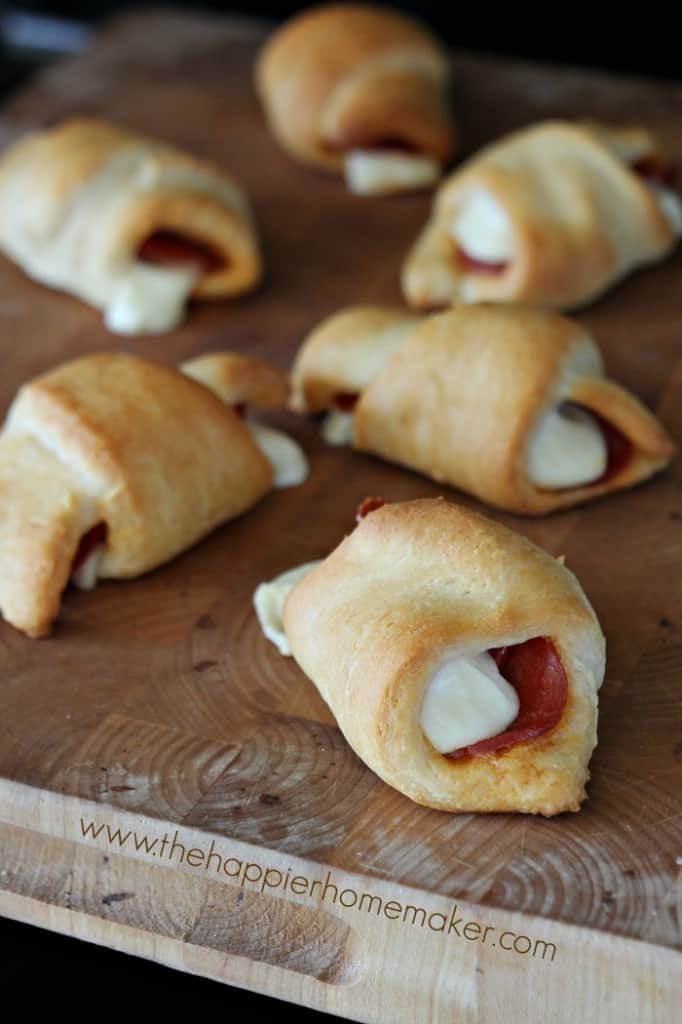 Do you have a special meal your kids love? I'd love to hear some of your ideas!