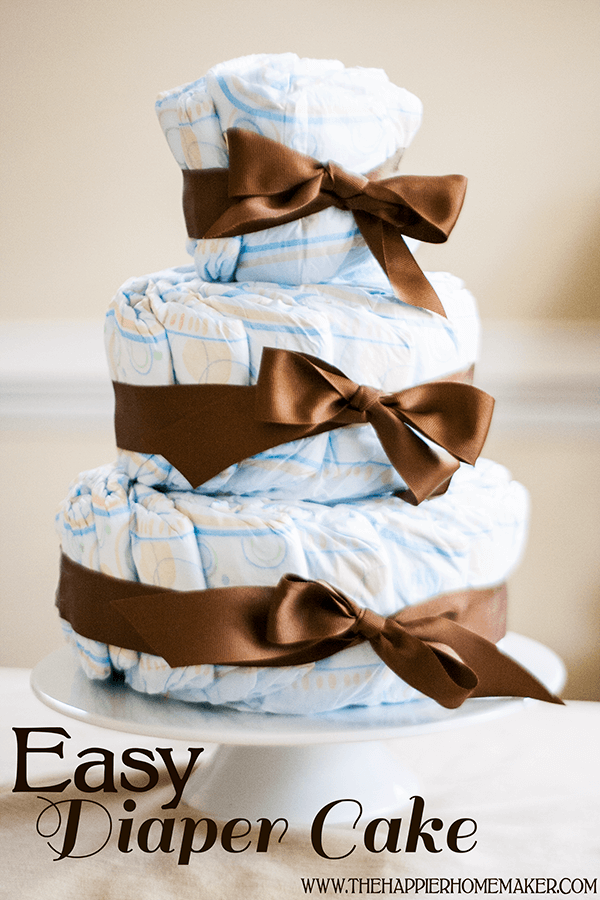 Sometimes I feel a little jaded. Having three kids (all boys no less) in less than five years can do that to a girl. I feel like I had it all pulled together pretty well with the first two, but that third one, oh man. Well he threw me for a loop! All of a sudden my "schedule" went out the window, my plans were no more. Most days became a matter of survival!
Don't get me wrong-I absolutely adore my boys and being a stay at home mom. But lets be honest, it can be a whirlwind! Luckily I get lots of sticky hugs and slobbery kisses to help me get through it!
That being said, I do feel like I have learned a lot over the past almost six years of being a mom, and I try to pass along some of that wisdom to my new mommy friends when they are expecting….not advice on parenting methods (since that is so individual) but more along the lines of "Huggies diapers work best for my boys" or "try gripe water for a fussy baby."
I also like to give useful gifts when I go to baby showers, everyone loves buying newborn clothes but I'm a diaper girl-I give diapers because they are useful and something I know will get used. But I do like to dress them up a bit, just because a gift is practical doesn't mean it can't be cute!
For an upcoming shower I am attending I decided to make a simple diaper cake and basket gift. I picked up my supplies at Walmart where they had Huggies Snug and Dry diapers on Rollback-I prefer the Snug and Dry diapers because in my experience they don't leak and my boys have sensitive skin and haven't had issues with rashes with them either. I like to buy size three for gifts because I feel like a lot of people give smaller sizes and babies grow through the smaller sizes so quickly. I felt like my boys stayed in size three diapers forever! In addition to diapers I picked up some rubber bands,a wooden dowel, ribbon, baby washcloths and socks, and my favorite diaper paste. (You can see my entire shopping trip here.)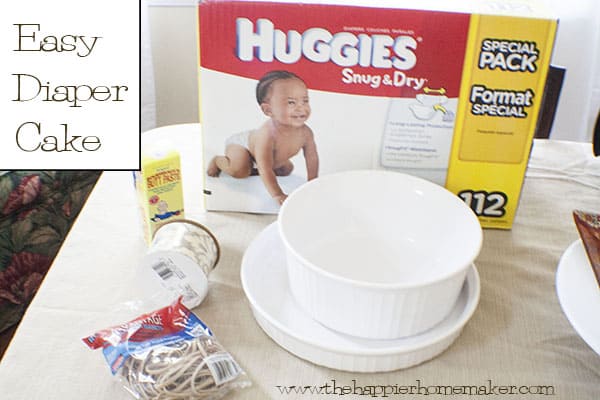 Once I was home I grabbed two round dishes from my kitchen to help me make the diaper cake layers. To create the largest of the swirled layers place your diapers in the large pan and adjust until the spacing is just right. Then use a rubber band to hold it together. I like to place a little surprise in the middle of the bottom layer-here it is a tube of diaper cream. Repeat for the second layer. I formed the top layer in my hands before securing with a rubber band as I didn't have a small enough dish.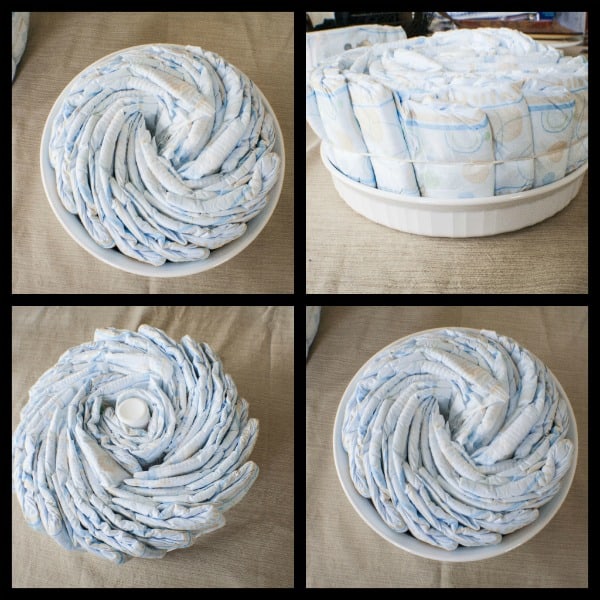 Stack the layers and insert a dowel down the middle to hold it up. Tie ribbon around each layer to cover the rubber bands and decorate as you like. (I used roughly 50 diapers for this smaller diaper cake so had plenty left over!)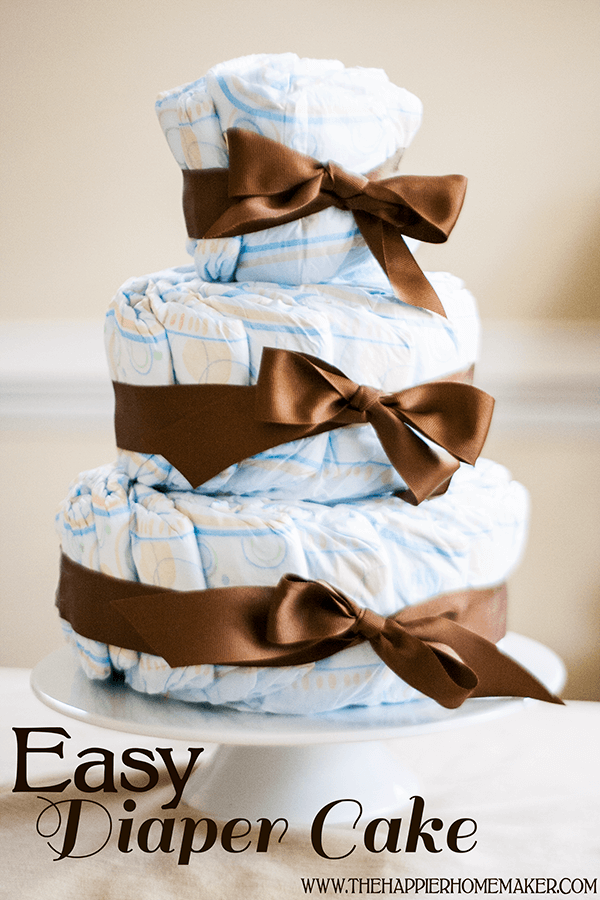 To complement the diaper cake I made a little basket with the leftover diapers and ribbon. I also made a couple of cutey-patooty diaper babies. These guys are adorable and super cute. Simply roll a diaper up and secure with a rubber band. Then using a baby washcloth, wrap the bottom 2/3 of the diaper up swaddle style. Roll a baby sock up and use as a hat. You can dot some eyes on with a sharpie like I did or glue on a couple of googly eyes.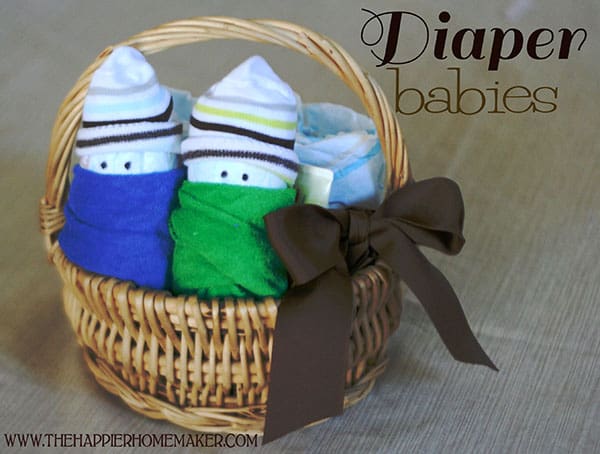 What do you like to give expecting parents at baby showers? Do you have any tried and true parenting advice to give new parents? Find more DIY Baby Shower Crafts here.