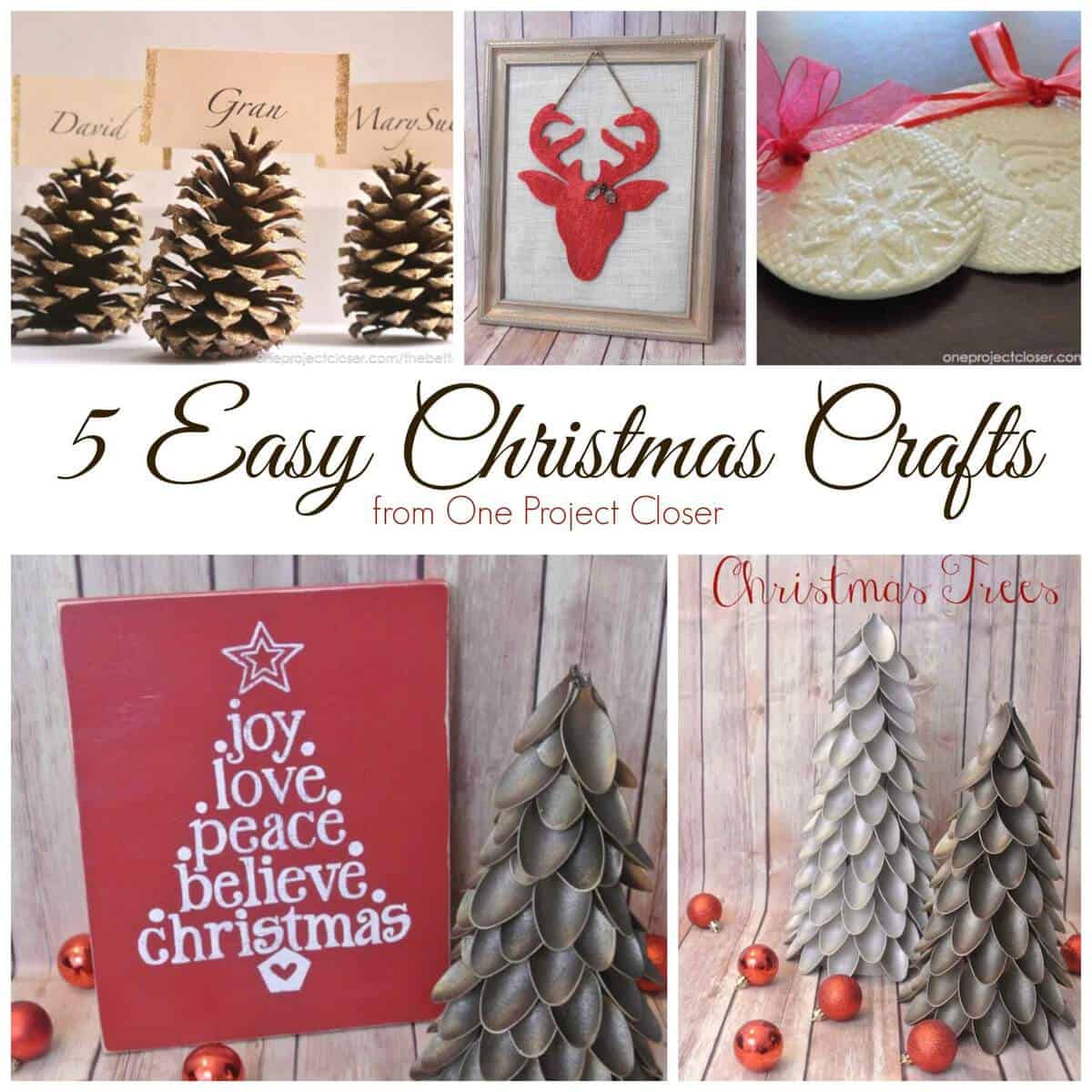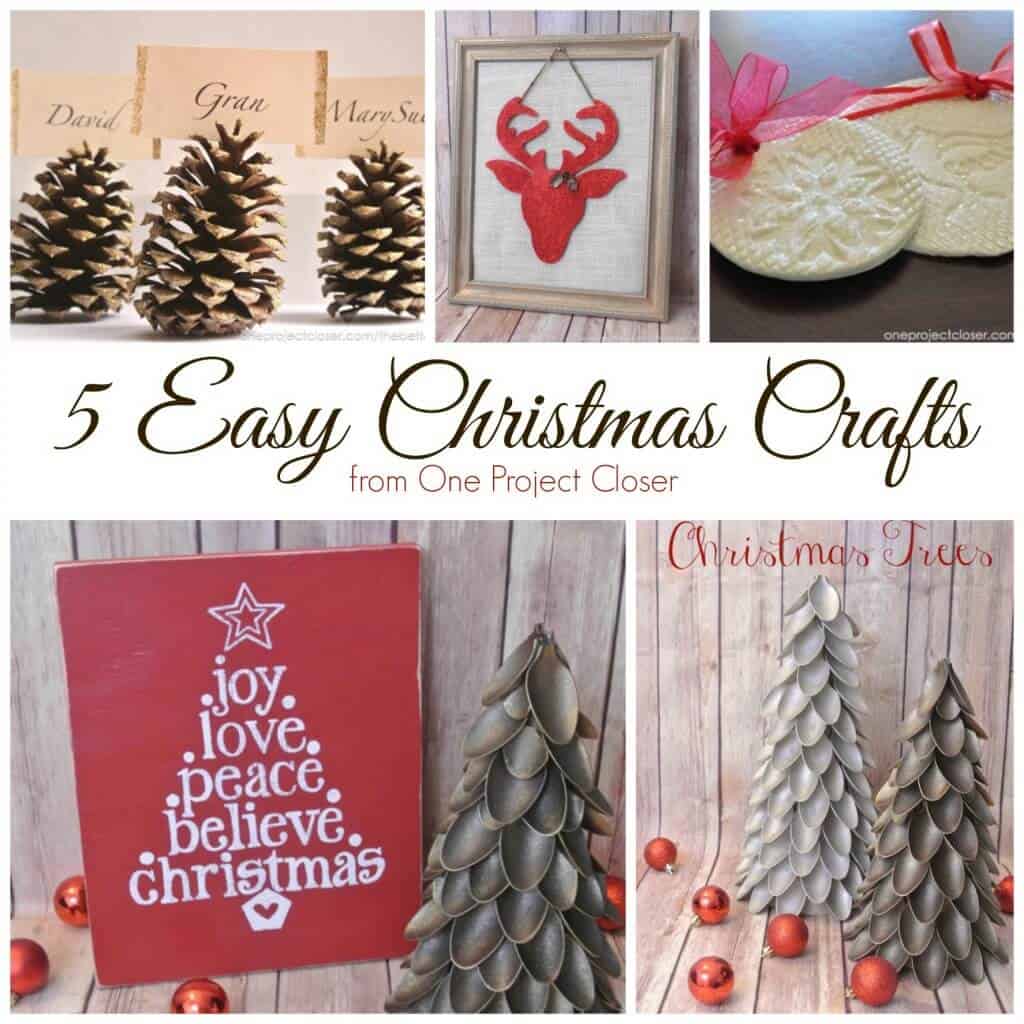 I'm very excited to have one of my blog besties here today to share some Christmas projects, the amazing Jocie from One Project Closer!
Who's excited for Christmas? Ooo, ooo, ME! My name is Jocie (pronounced Jah-see) from One Project Closer, where along with my hubby and our two best friends, Fred and Kim, we strive for thrifty and fabulous homes. I tend to tackle the softer side of DIY, the guys do those hardcore projects, and Kim works behind the scenes on giving you the best Home Depot coupons and sales out there! We hope you'll stop by and introduce yourself and follow us on Facebook, Pinterest and Instagram!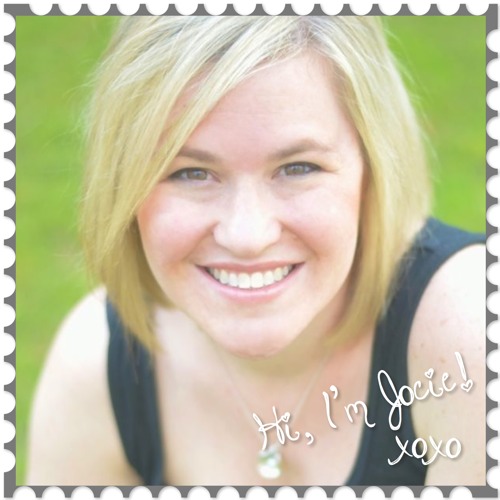 Since I love Christmas so much I thought I would share with you my top 5 Christmas crafts! All are simple and super inexpensive to do.
First up, is my plastic spoon Christmas tree. Who knew some plastic spoons, a paper mache tree form and spray paint could look so good? Plastic spoons may seem a bit odd, but it was a lot of fun to make. Someone recommended trying plastic forks next, so that's on my to-do list now. 🙂
Another simple Christmas craft is this sparkle reindeer art. I bought the reindeer in the seasonal unfinished wood section at my local craft store and added some decoupage, glitter, then framed it in burlap and an old frame. Love that it only cost a couple of dollars!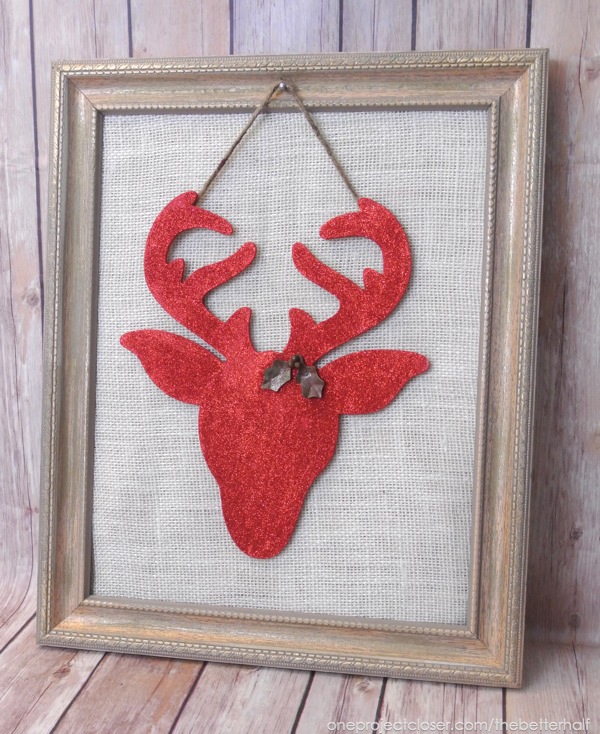 Last year for Christmas, I made clay tags for my neighbors to go along with our Christmas cards. They made inexpensive and thoughtful gifts that the kids could help make. Oh, and of course, I added glitter. lol.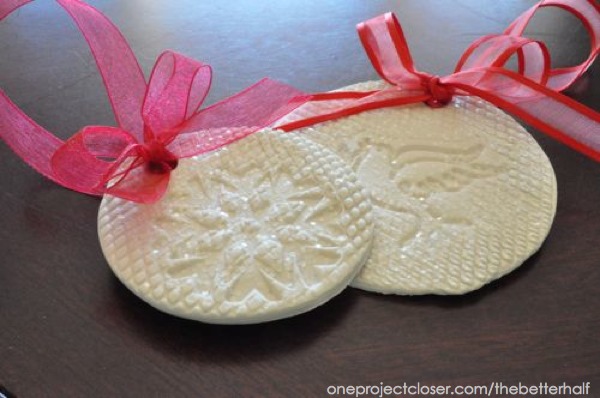 These pine cone place card holders are one of my faves and again we almost free to make, using Elmer's glue, glitter and left over card stock from another project. I actually used these for both Thanksgiving and Christmas!
Last but not least, is my Christmas Pallet Subway Art! I made a much larger version using pallet wood, but this 10×12 wood sign I am currently giving away on the blog on November 30th at midnight, so stop by and enter to win!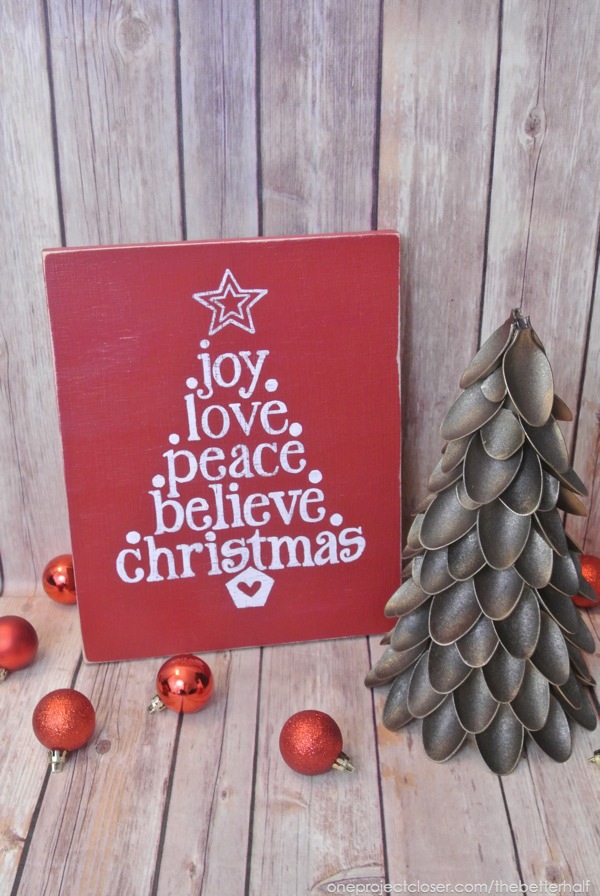 What do you think? What's your favorite Christmas craft?
Thanks so much for having me, Melissa and hope to see you soon on Facebook and Pinterest