Ah, weeknights….does anyone else feel like the hours between 5pm and 8pm are pure craziness? Between the kids getting some unexplainable urge to bounce off the walls, my husband coming home from work, and trying to get five people fed, showered, and ready for bed it's no wonder I'm exhausted at the end of the day! I'm always, always, always on the lookout for ways to make those weeknight dinners easier and today's Easy Cheesy Sausage Broccoli Pasta is just that-an easy to make, crowd pleasing dinner that takes just 4 ingredients!
The secret to this meal is using new Campbell's Sauces in Cheesy Broccoli Chicken. It's a ready made sauce that makes dinner fast and easy, I really don't know when the last time I had such a fast-prep dinner. To make this recipe even easier I precooked the pasta when I was making another pasta dish earlier in the week!
Ingredients:
12 oz Campbell's® Sauces in Cheesy Broccoli Chicken
12 oz Frozen Broccoli Florets
1 lb Farfalle pasta, cooked and drained
(2) 13 oz packages turkey sausage, sliced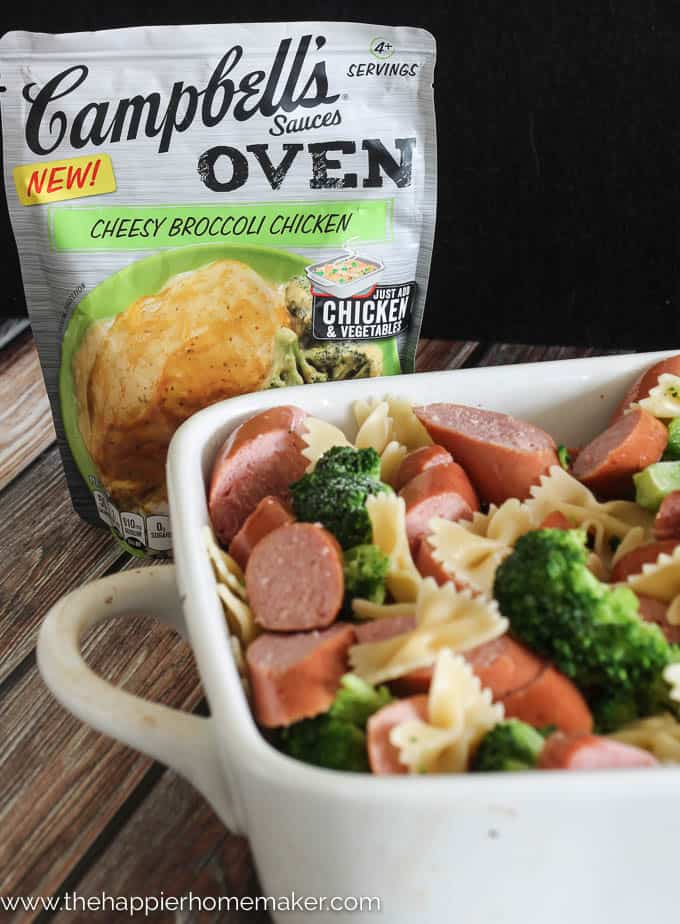 Instructions:
Preheat oven to 400 degrees. Combine all ingredients in a 9 by 13 casserole dish. Bake for 35 minutes. Serve immediately.
In my house, any meal that is eaten by all three of my kids without fuss is a success and the Campbell's cheesy sauce ensured that was the case!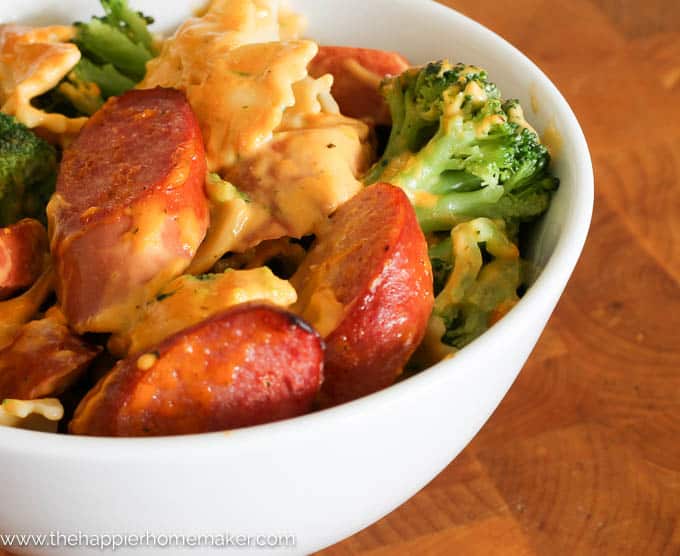 What's your favorite easy weeknight meal? Do you use shortcut sauces to help make meal times easier?