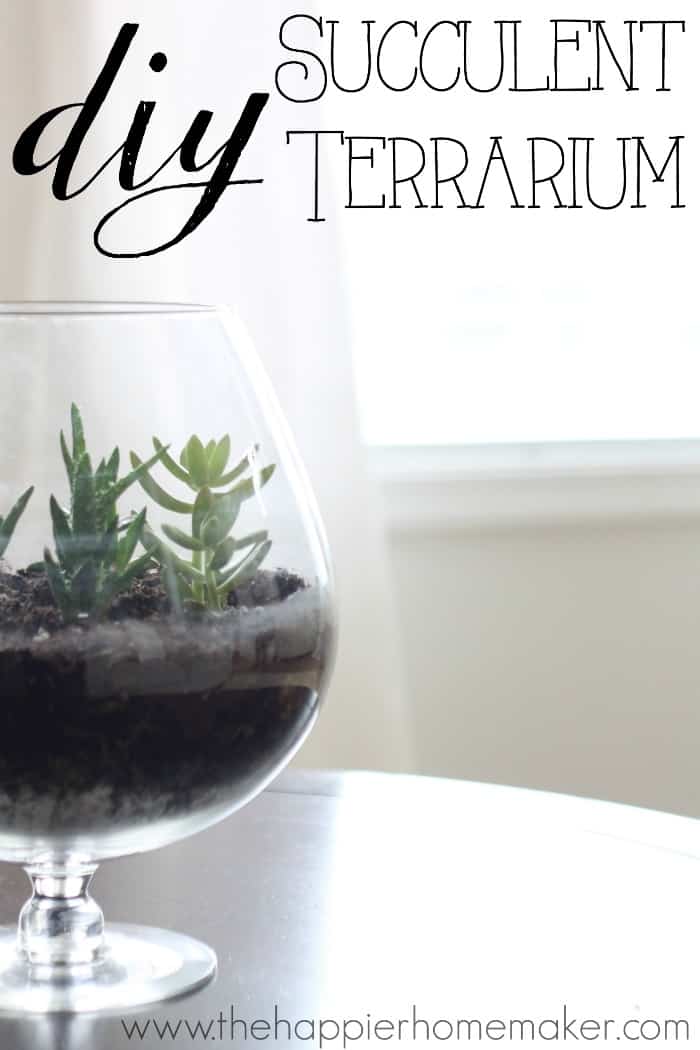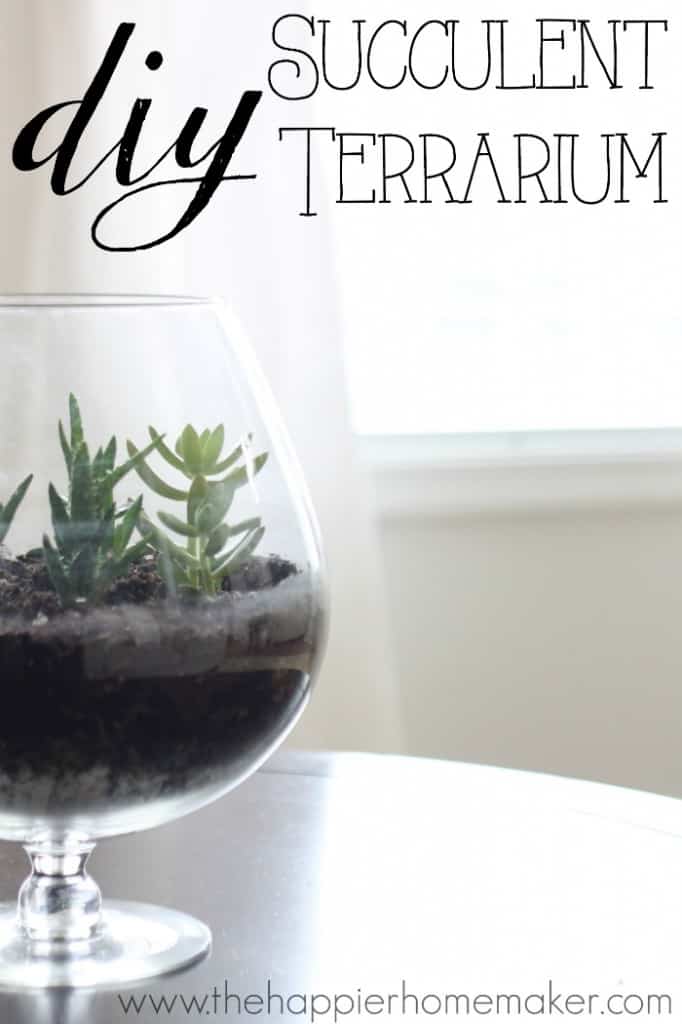 I'm a plant hoarder.  It's a problem I have.  I'm also not a natural green thumb-I have to work really, really hard not to kill my plants…something about me makes anything green want to shrivel up and die.  This, my friends, is why I love succulents SO much.  When I discovered that succulents literally thrive on neglect I realized that I had found my dream plants! My hubby and I spent Valentine's Day thrift shopping and when I found an amazing glass vase for a bargain $4, I knew it would make a perfect DIY succulent terrarium!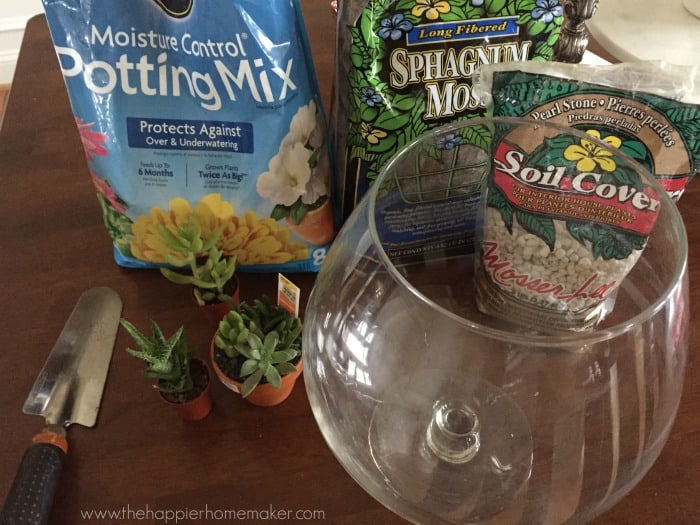 I made a quick stop at the home improvement store on the way home to pick up my supplies:
small pebbles
sphagnum moss
potting soil
succulents
terrarium-you can use anything for this-a mason jar, vase, or bowl-get creative!
Layer a few inches of pebbles at the bottom of the terrarium to provide drainage for your plants.  My terrarium was so wide I used an entire bag…larger pebbles or a more narrow vessel would require less.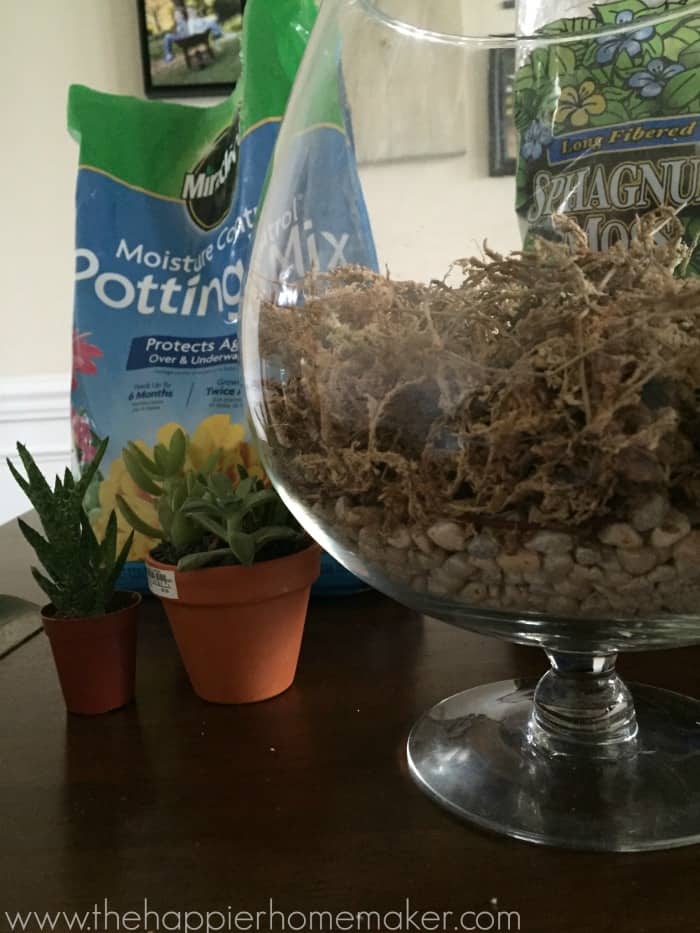 Cover the rocks with sphagnum moss to prevent the soil from leeching down into the pebbles.  Pat the moss down to compact it. Add 2-3″ of soil over the moss, tapping lightly to pack everything down. Water the soil lightly to ensure it's thoroughly moistened and settled.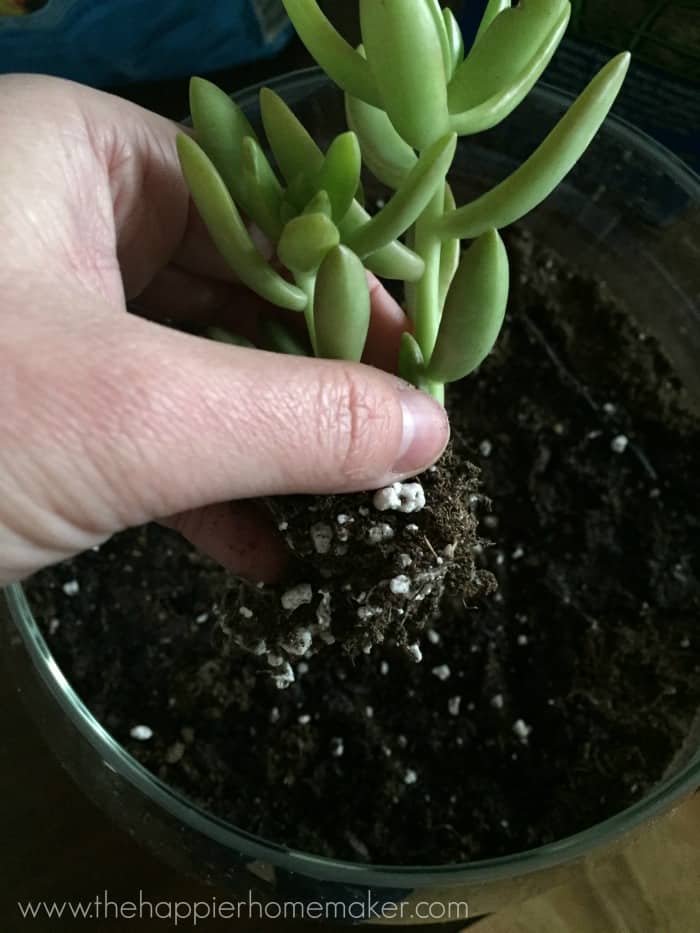 Gently lift your succulents from their soil, holding at the base.  Lightly loosen the roots. Prepare a hole and transplant the succulent into your terrarium.  If you are using a narrow terrarium you can use tongs to help you place your plants.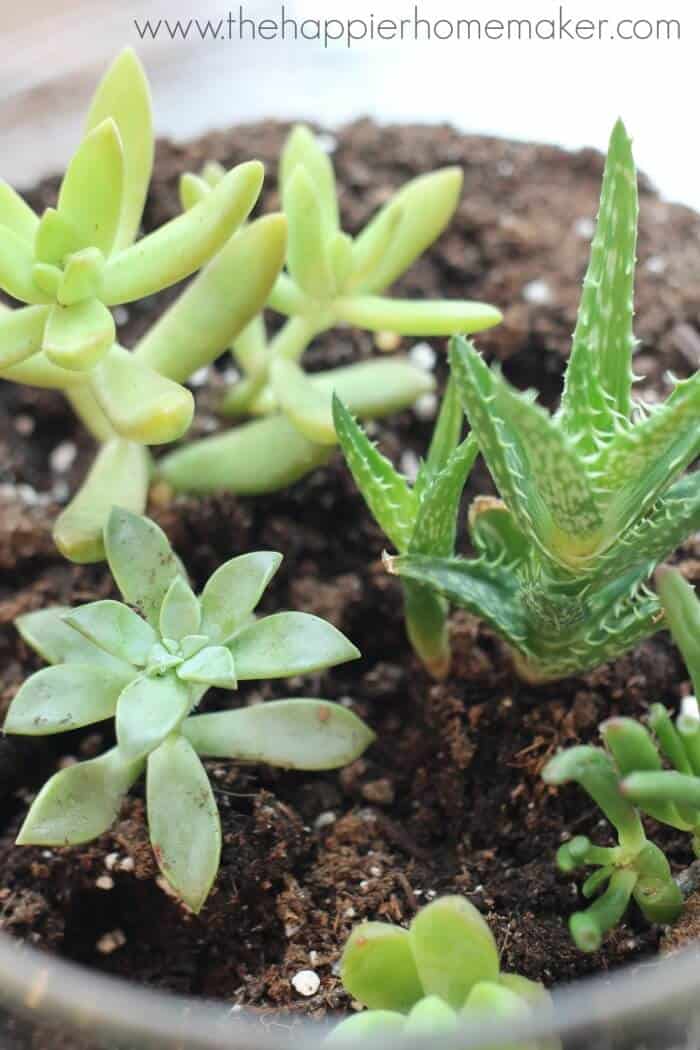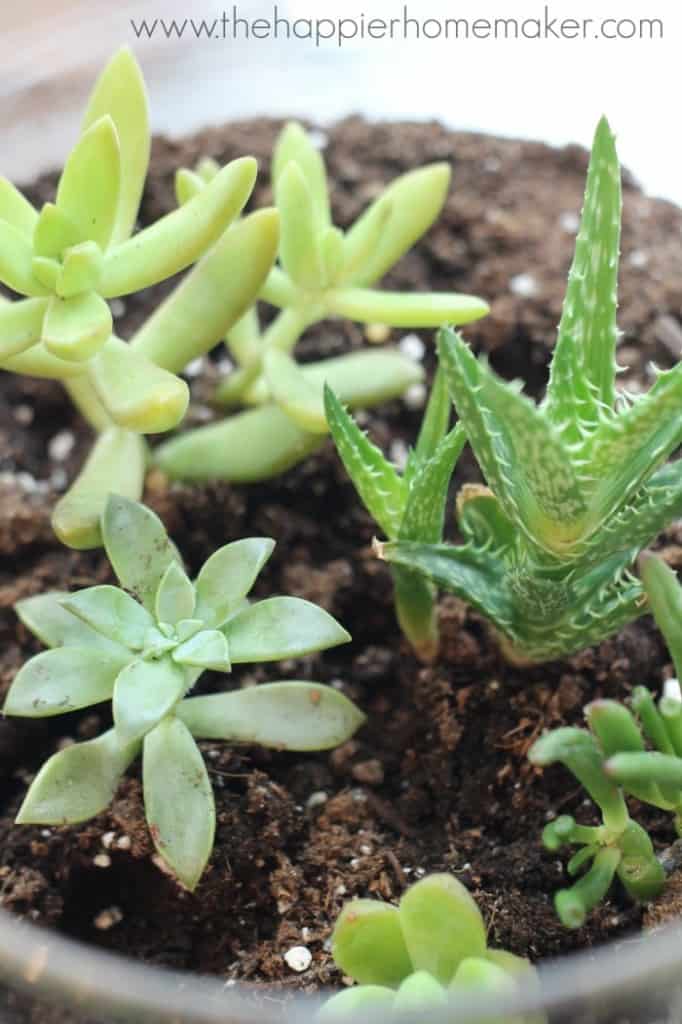 Try to use a few different types of succulents in your terrarium to give interest-I like to vary the heights of the plants I use and leave extra room to allow for growth.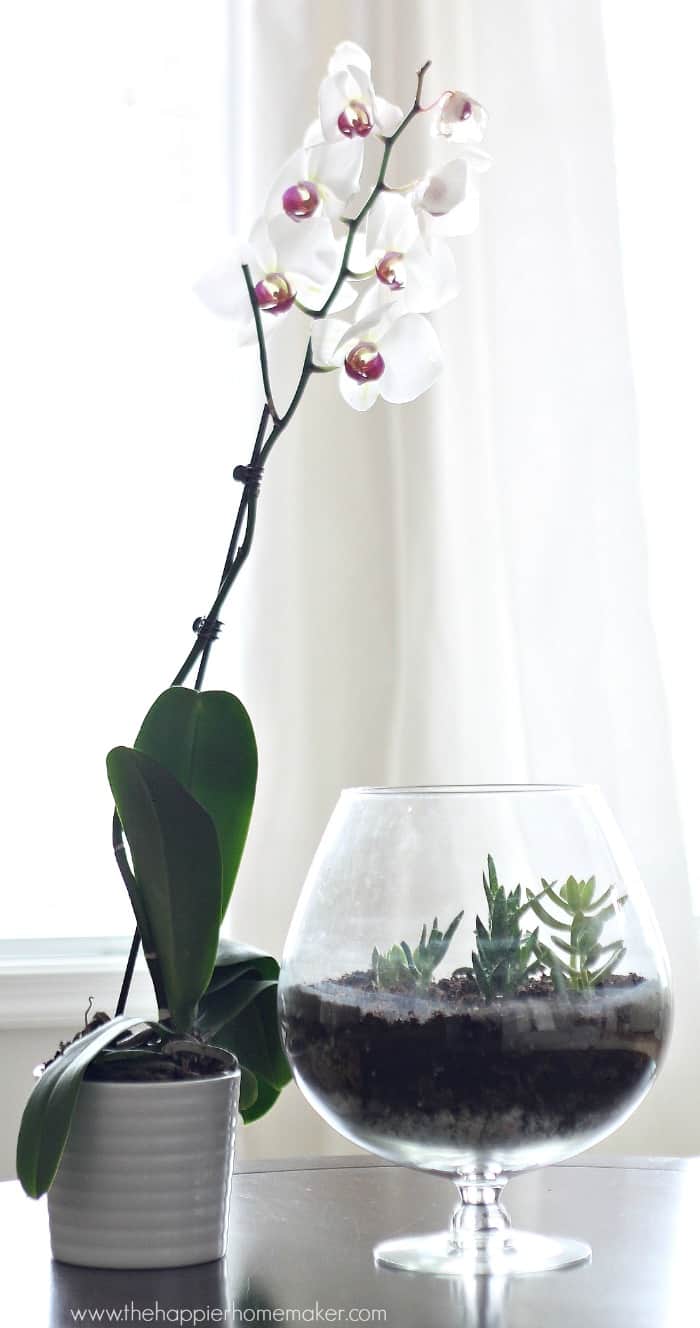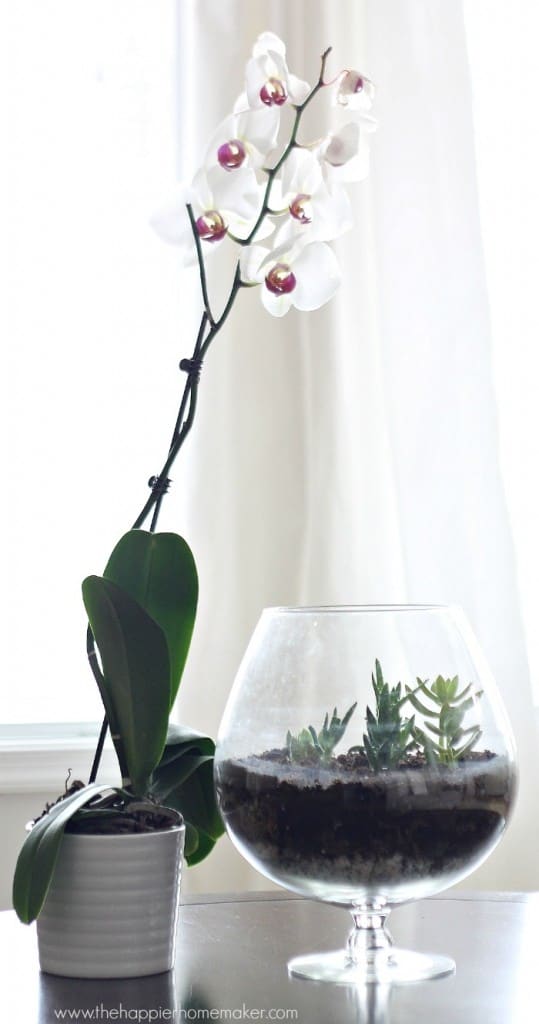 I'm hoping my local store gets stocked up on succulents soon-there wasn't much selection and they didn't have hens and chicks-my all time favorite succulent!
Are you a succulent devotee yet? What are your favorite house plants?