Learn how to create this Farmhouse style ruffled Christmas tree skirt with just painter's drop cloth and hot glue!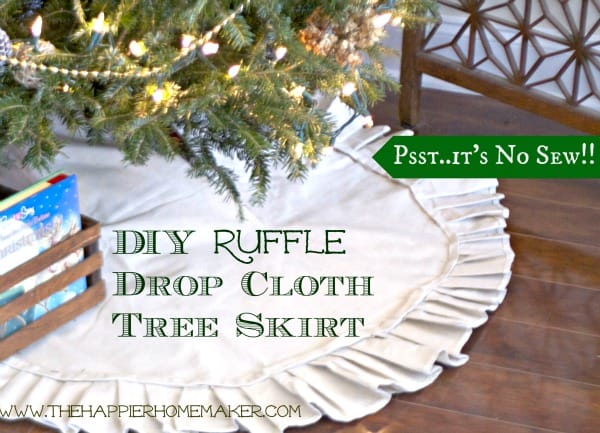 I have a box in my closet that holds something terrifying. Something so heinous I only pull it out if it can't be avoided by any other means. What's in the box you ask?
My sewing machine.
Luckily for me I also have a secret weapon, every crafter's best friend-a glue gun! And that's exactly what I used to make this pretty ruffled drop cloth tree skirt.
How to Make a No Sew DIY Tree Skirt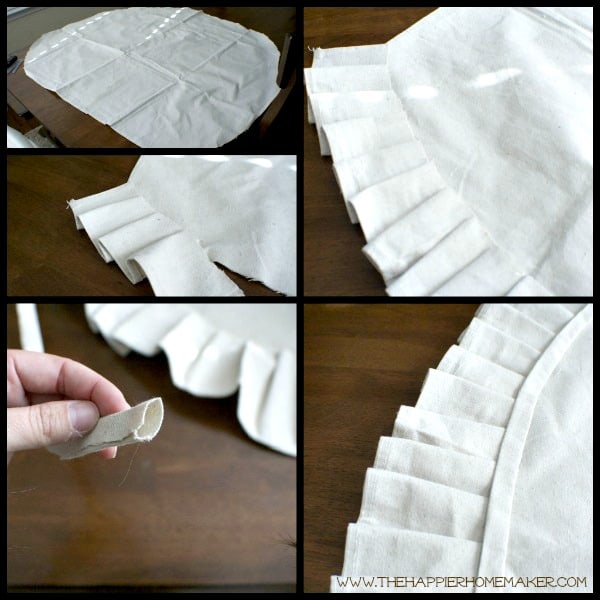 All you need to make these are a hot glue gun and drop cloth. (And scissors if you want to get all technical on me.)
Cut the base of the tree skirt out of drop cloth-I didn't even bother making mine a perfect circle since my Woodland Tree is set in a corner.
Cut long strips of drop cloth in the width you'd like your ruffle. Begin gluing and folding the pleats. Repeat. A lot.
To hide the line between the pleats and the base I created a sort of hot glue piping by rolling and gluing another strip of dropcloth then gluing it over the seam.
Pat yourself on the back.
I hope you all have a wonderful weekend.