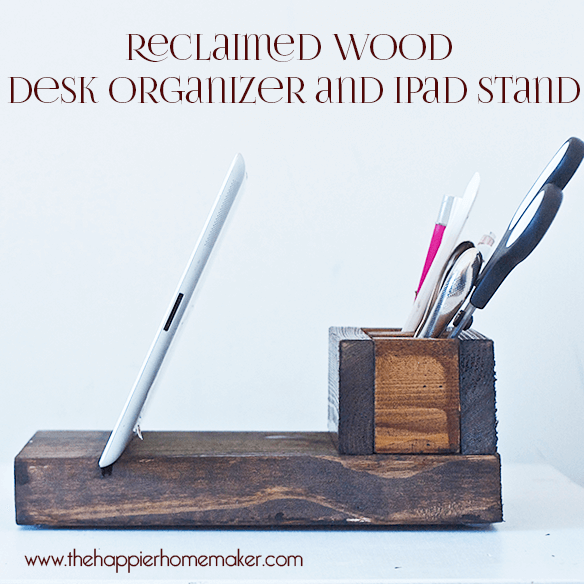 So I was challenged by Earth911.com to create a desktop organizer from upcycled or recycled items and of course I went straight to the pile of wood scraps I hoard save when making my wood stained maps.
I easily found a few piecesin my pile o' wood that would work and got busy upcycling! Using a hand saw I created an angled groove in my base piece of wood for the iPad stand. I just kept at it and tested it until I felt like it was deep enough and at the right angle to hold the iPad securely.
Then I used wood glue to create the compartments and let it dry overnight. The next day I stained it with Minwax Polyshades in Mission Oak-I use this for most of my maps too and it's my favorite! I again let it dry overnight.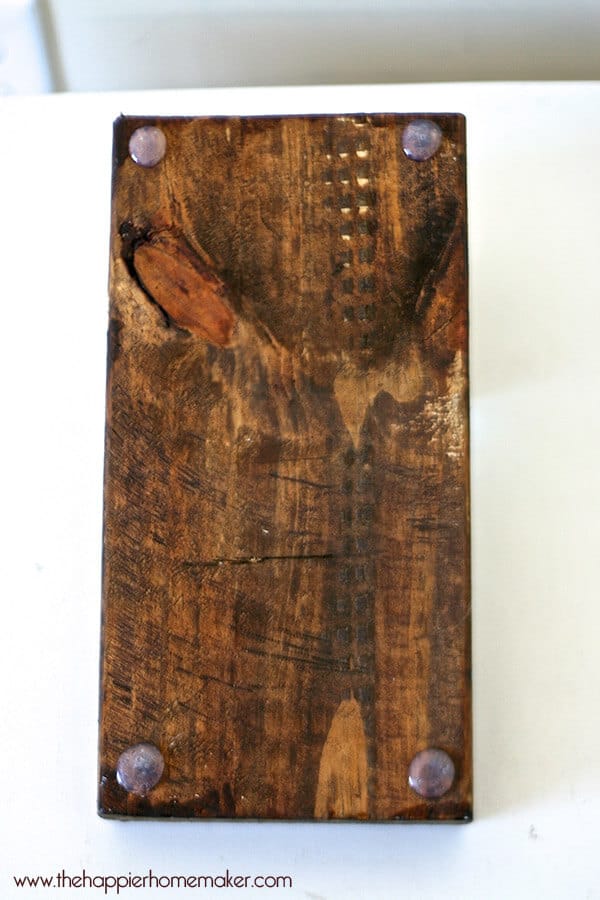 I used hot glue to create little bumpers on the bottom to prevent it from scratching my desk surface.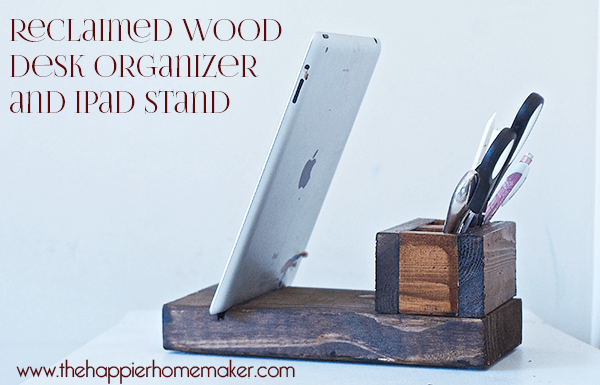 What do you think? It was super easy and I really like the rustic look of it. Would you make one?
Linking at: